Browsing articles tagged with " day"
Label: Napalm Records
Review by Alessandra Cognetta
Fall seems to be a good season for doom metal, as UK's Alunah have released their newest effort, "Awakening the Forest", at the beginning of October. The band follows the direction set with "White Hoarhound", greatly polishing their path in the process. Alunah managed to reach a good balance between defining their own style and keeping close to the roots of traditional stoner doom at the same time.
They are able to create a heavy atmosphere even with simple means, as the bass-lead crescendo from the opener "Bricket Wood Coven" shows. Soph Day's vocals go hand in hand with the instruments, never taking over. Her voice is steady and elusive at once, delivering the lyrics with ease. The lyrical themes are obscure and intriguing, taking inspiration from ancient English traditions, legends and celebrations from the Middle Ages. Continue reading »
Label: Progress Records
Review by Tony Cannella
The Swedish progressive rock and metal outfit Misth formed in 2010 and have just issued their debut album "Rise of a New Day" and man this album totally caught me by surprise. Although Misth is commonly referred to as a progressive band, they really blend in a variety of influences from power metal to hard rock and yes, even progressive. It all works quite well and helps to make "Rise of a New Day" a beast of an album.
The opening track "I Call Your Name" is a pretty cool opener and goes to show that Misth are more than just proggers, their songs are heavy and have an edge to them as well. "Life's Arena" is probably my favorite song, the guitar riffs come fast and furious and lead vocalist Maria Radsten's vocals are just soaring. She may be one of my favorite singers at the moment. Continue reading »
Label: Century Media Records
Review by Tony Cannella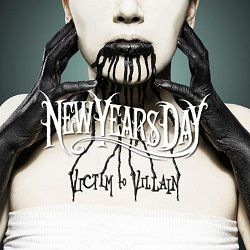 From California, New Years Day plays infectious alternative hard rock with a punk edge. Their third album "Victim to Villain" comes 6-years after their debut "My Dear". NYD released their sophomore effort "Headlines & Headstones" in 2010 and now comes their aforementioned third album.
"Victim to Villain" features 11-songs and a manageable playing time of 34-minutes. Musically, New Years Eve takes what Paramore does and turns it up to 11 and beyond. Lead vocalist Ashley Costello has a clean yet hard-edge to her vocals and they are just dripping with attitude. The opener "Do Your Worst" begins with some ominously, lilting piano before the song develops into a pounding, hard rock tune. Continue reading »
Interview by Miriam C.
Straight from OC [Orange County, yeah like that eponymous The CW's series], California, comes the alternative rock band New Years Day. Although their proved live experience on the 11th June 2013, the band will debut on Century Media Records with their second album "Victim to Villain". Read some thoughts from Ashley, the singer, about the album's genesis.
Hi Ashley, first of all. How are you? I hope everything's fine.
Hi there! I'm doing great! Very busy planning our upcoming music video for the song "Angel Eyes" and our upcoming tour with the Vans Warped Tour. So busy!
Would you mind presenting the band with some biography?
Well…. Ah. Well… We attended Juilliard… We're graduates of the Harvard business school. We travel quite extensively. We lived through the Black Plague and had a pretty good time during that. Continue reading »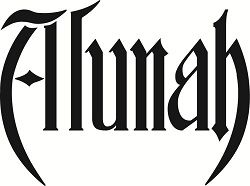 Interview by Alessandra Cognetta
Soph Day is the lead singer and guitarist for the English doom metallers Alunah. With two albums released and an upcoming European tour in 2013 we took the chance to have a nice chat with her about the band, the music, vinyl vs digital and more. If you're into doom, check out their work ("White Hoarhound" is already out and is getting a special vinyl edition very soon!), you definitely won't be disappointed.
Hello and welcome to Femme Metal, Soph!  It's a pleasure to have you here and feature Alunah on the 'zine. Let's start off with the big news: you recently signed with no other than Napalm Records / Spinning Goblin Productions! A limited edition vinyl is going to be released in mid January. So, how did you guys get to such an important deal and what was the reaction to the news?
Hello guys, thanks for having me! Yeah we're very happy to be working with Austrian label Napalm Records and their sub company Spinning Goblin Productions. The label is very important in terms of metal, and more recently in terms of stoner and doom metal with the likes of artists such as Monster Magnet, Brant Bjork, Karma to Burn and Candlemass. It's because of these artists that we came to be familiar with the label, and sitting amongst our musical inspirations is a dream come true. We released our debut album "Call of Avernus" on Catacomb Records which is run by myself and our guitarist Dave – so self-released really. "White Hoarhound", our second album was released on PsycheDOOMelic Records, another well respected Austrian label which we are proud to be a part of. Napalm Records will be releasing "White Hoarhound" on limited edition green vinyl and white vinyl, we basically sent it over to them for consideration and they got in touch, we couldn't be happier. Our PR Company Platinum PR also did an amazing job in getting us European press, which helped our profile over there greatly. The vinyl will be released on 25th January 2013, and pre-orders are available now from the label.
Music has evolved greatly throughout the years, and technological innovation definitely played a big role in the process. We've seen devices come and go in the blink of an eye. But vinyls seem to be willing to survive the change. Why is that? What is, in your opinion, their value and what do you think about digital music and the billion formats that are currently available?
You get a completely different listening experience with vinyl than you do with any other kind of format. I'm a graphic designer so being able to see the artwork up close is important for me. I remember when I was 14 years old listening to my mom's copy of Electric Light Orchestra's "Out of the Blue" for the first time. Staring into the amazing spaceship artwork and hearing this (for me) new sound blew me away, it gave me a whole new musical experience. In the 60s, especially with psychedelic bands such as The Grateful Dead and 13th Floor Elevators, the artwork was such an important part of the music, and that's been passed onto the stoner, doom and psychedelic scenes. It's definitely something we try to do with Alunah – make the artwork part of the music. With vinyl, the complete package is a piece of art, from the artwork and the way the sleeve folds out, to the colour of the vinyl and the warm sound and crackle of the music itself – it's precious and means different things to different people. Also, my heart is rooted in the 60′s and the 70′s, so for me, my favourite albums of all time were meant for listening to on vinyl, and this is how they are best listened to. The first bands I heard on vinyl were Deep Purple, Electric Light Orchestra and T-Rex, I'm not sure I would feel the same about those recordings now if I had first heard them on mp3. However, if you live a life of convenience where you require music on the go as opposed to sitting down and drinking it all in, then digital music is great! I don't actually own an mp3 player, but I have a Spotify account and racks upon racks of CDs. If I come across a great band or musician through Spotify, I'll buy their album, and I've found so many bands this way. I would never choose to download the album and listen to it on an mp3 player, but I suppose if I had to take public transport or work outside etc. then I definitely would. Nowadays people have more choice as to how they listen to music, and that can only be a good thing, you can wake with music, spend all day with music and go to sleep with music… what's better than that? Continue reading »
6 color styles available:

Style switcher only on this demo version. Theme styles can be changed from Options page.