Browsing articles tagged with " day"
Independent Release
Review by Alessandra Cognetta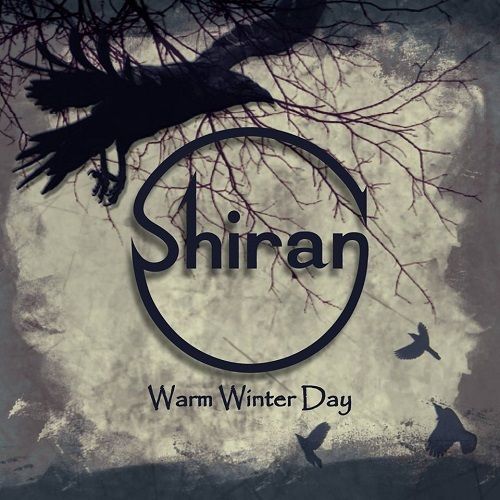 Israeli band Shiran debuts with the EP "Warm Winter Day", taking the first steps in the metal scene with a light but promising release. Shiran's sound is a mix of classic heavy metal and pop tunes, revolving around the powerful voice of lead singer Shiran Avayou. "Warm Winter Day" is clearly still a developing stage of Shiran's style, but it offers some promising elements.
From the inspired vocal lines of "Remain" and "Glint Of Light", to the softer notes of the title track, which switch to a surprisingly heavier outro. The songs feel raw, partly for the best, partly showing that there is still some polishing to do, especially on the arrangement, which often comes off as blunt. Using a direct introduction doesn't always work, as it usually gives off the sense that something is missing, Continue reading »
Label: Napalm Records
Review by Alessandra Cognetta
Fall seems to be a good season for doom metal, as UK's Alunah have released their newest effort, "Awakening the Forest", at the beginning of October. The band follows the direction set with "White Hoarhound", greatly polishing their path in the process. Alunah managed to reach a good balance between defining their own style and keeping close to the roots of traditional stoner doom at the same time.
They are able to create a heavy atmosphere even with simple means, as the bass-lead crescendo from the opener "Bricket Wood Coven" shows. Soph Day's vocals go hand in hand with the instruments, never taking over. Her voice is steady and elusive at once, delivering the lyrics with ease. The lyrical themes are obscure and intriguing, taking inspiration from ancient English traditions, legends and celebrations from the Middle Ages. Continue reading »
Label: Progress Records
Review by Tony Cannella
The Swedish progressive rock and metal outfit Misth formed in 2010 and have just issued their debut album "Rise of a New Day" and man this album totally caught me by surprise. Although Misth is commonly referred to as a progressive band, they really blend in a variety of influences from power metal to hard rock and yes, even progressive. It all works quite well and helps to make "Rise of a New Day" a beast of an album.
The opening track "I Call Your Name" is a pretty cool opener and goes to show that Misth are more than just proggers, their songs are heavy and have an edge to them as well. "Life's Arena" is probably my favorite song, the guitar riffs come fast and furious and lead vocalist Maria Radsten's vocals are just soaring. She may be one of my favorite singers at the moment. Continue reading »
Label: Century Media Records
Review by Tony Cannella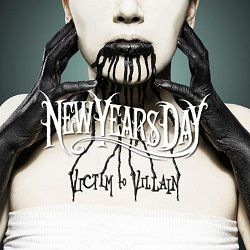 From California, New Years Day plays infectious alternative hard rock with a punk edge. Their third album "Victim to Villain" comes 6-years after their debut "My Dear". NYD released their sophomore effort "Headlines & Headstones" in 2010 and now comes their aforementioned third album.
"Victim to Villain" features 11-songs and a manageable playing time of 34-minutes. Musically, New Years Eve takes what Paramore does and turns it up to 11 and beyond. Lead vocalist Ashley Costello has a clean yet hard-edge to her vocals and they are just dripping with attitude. The opener "Do Your Worst" begins with some ominously, lilting piano before the song develops into a pounding, hard rock tune. Continue reading »
Interview by Miriam C.
Straight from OC [Orange County, yeah like that eponymous The CW's series], California, comes the alternative rock band New Years Day. Although their proved live experience on the 11th June 2013, the band will debut on Century Media Records with their second album "Victim to Villain". Read some thoughts from Ashley, the singer, about the album's genesis.
Hi Ashley, first of all. How are you? I hope everything's fine.
Hi there! I'm doing great! Very busy planning our upcoming music video for the song "Angel Eyes" and our upcoming tour with the Vans Warped Tour. So busy!
Would you mind presenting the band with some biography?
Well…. Ah. Well… We attended Juilliard… We're graduates of the Harvard business school. We travel quite extensively. We lived through the Black Plague and had a pretty good time during that. Continue reading »
6 color styles available:

Style switcher only on this demo version. Theme styles can be changed from Options page.