Browsing articles tagged with " dear"
Independent Release
Review by Tony Cannella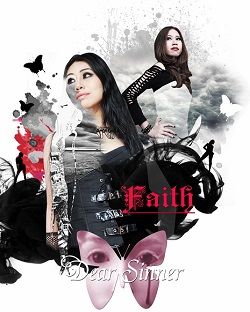 Dear Sinner is a gothic metal band from Thailand. They formed in 2000 but have only been known as Dear Sinner since 2007. They started out playing a death metal style before transitioning into more of a sympho-gothic, romantic style when the band changed their name. In 2010 Dear Sinner released their debut album "Sin", and followed that up with the EP "Dark to Light". Now, the band returns with album number two, "Faith".
Dear Sinner features two female singers, although I will admit that it is hard to differentiate the two. Their style is ultra-operatic and some might feel that they are a bit over-the-top, suffice it to say, some may view the vocals as an acquired taste – but there can be no doubt that the two vocalists possess a huge amount of talent. Musically, I was instantly drawn into the intricately classical style of their compositions. The intro track "Voiceless Angel" segues into the bombastic opener "Crimson Moon". Continue reading »
Label : Believers Roast
Review by Luisa Mercier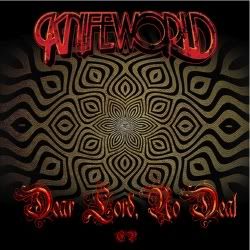 After their debut album "Buried Alone: Tales of Crushing Defeat" was released in 2009, Knifeworld are back with a 3-track EP. Even though it may seems a bit short, the last song is 14 minutes long, so almost half an hour of music is assured. Now the line-up has six members and can be considered complete. I have to say that this EP is not easy at all to analyze since their music is completely crazy! The opening track is "Pilot Her", a two minute track with pop, punk and prog influences. The addition of high pitched vocals gives a overall sense of madness and avantgarde! The title-track follows and it is really nice to observe how such a short song can involve so many influences and have such a progressive feeling. There some weird keyboard riffs, some strange guitars here and there. You should have understood that there is nothing predictable about this band and the last track confirms the impression! "HMS Washout" is a real trip: it starts as an art-rock track with the usual prog influences, goes on as an ambient/electronic piece and becomes slowly creepier when a saxophone appears til it calms down again. The ending is rock again with a punk edge. So if you have a lot of patience and love avantgarde, Knifeworld could really be your cup of tea!

Rating – 80/100
Tracklist
Pilot Her

Dear Lord, No Deal

HMS Washout
Line Up
Melanie Woods – Vocals

Kavus Torabi – Vocals, Guitar & Various Instruments

Craig Fortnam – Bass

Emmett Elvin – Keyboards

Chloe Herington – Saxophone, Bass & Vocals

Khyam Allami – Drums
Links
6 color styles available:

Style switcher only on this demo version. Theme styles can be changed from Options page.