Browsing articles tagged with " dreams"
Label: ProgRock Records
Review by Tony Cannella
On their fourth album, "Some Kind of Poetic Destruction" the Portuguese/Swedish progressive rock duo Factory of Dreams returns with their biggest, most ambitious and grandiose release yet. With their previous albums, Factory of Dreams set a definite standard of being one of the best progressive rock/metal bands on the scene, now with their latest (70-minute) opus the band has raised the bar even higher.
For "Some Kind of Poetic Destruction", Hugo and Jessica have crafted a well written concept revolving around a girl named Kyra, who holds the key to the fate of mankind. This complex tale is the focal point of "Some Kind of Poetic Destruction" and for the album; Factory of Dreams has utilized some very talented musicians. Among the guests joining Hugo Flores and Jessica Lehto are: vocalists Magali Luyten (Beautiful Sin, Ayreon, Epysode) and Raquel Schuler from Hydria. Continue reading »

Interview by Ed MacLaren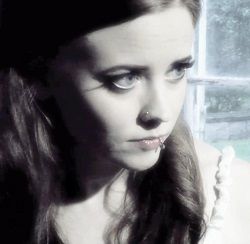 Portugal's Factory of Dreams is not a band to rest on its laurels. After releasing three consecutive prog-metal classics, producer/multi-instrumentalist Hugo Flores and vocalist Jessica Lehto may have surpassed them all with the sublime and sonic grandeur of "Some Kind of Poetic Destruction". An epic concept album of the highest caliber, "Some Kind of Poetic Destruction" weaves effortlessly between soaring melodies and savage riffs, tearing at the fabric of its musical universe with searing solos and breathtaking vocals. Hugo and Jessica took some time to talk to Femme Metal Webzine about the remarkable concept and development of "Some Kind of Poetic Destruction", how to out-epic an epic album and the strange and fascinating impact of lip piercings.
With the success of "Melotronical", expectations surrounding "Some Kind of Poetic Destruction" were understandably high but the new album has delivered another essential sonic experience and then some. Epic is becoming almost an understatement.
Jessica: I'm thrilled that you think so! Hugo has written such excellent music for this album. Of course that goes for all albums, but this is my favourite release so far. Every single track on "Some Kind of Poetic Destruction" has that special something, a nice atmosphere, lovely instrumentation and an interesting story to tell. Continue reading »
Label : Orcynia Records
Review by Luisa Mercier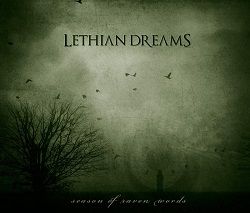 The singer Carline Van Roos is a very good artist, an artist able to put feelings in every project she is involved. Her fans will remember Aythis and Remembrance, two interesting projects and now it is impossible to ignore Lethian Dreams which have just released their second full-length, "Season of Raven Words".
In this band, the French singer showcases all her dreamy side; the wall of riffs mixes with her angelic vocals creating a thin and intangible atmosphere. They reach their aim and succed in creating a record made of emotion, fragility, dream and quiet melancholy. I have to say that none of the songs is catchy or easy to grasp, so the albums may need a few spins before you can fully appreciate it. The music featured in "Season of Raven Words" is a quite pure gothic-doom with no hooks, no choruses easy to remember, there is just the typical doom slowed down tempo and sometimes some black metal/post-rock passages (as in "Dawn" and "Satyrs"). Continue reading »
Label : Twilight Records
Review by Luisa Mercier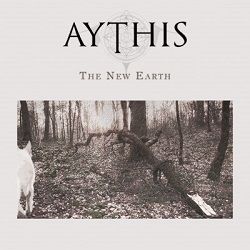 Aythis is the side project of Carline Van Roos, already known for being the frontwoman of doom-metallers Lethian Dreams, which releases I had the pleasure to listen and review some time ago. In this project, Carline expresses her ambient side, leaving outside guitar and metal noise, focusing on atmosphere, lush sounds, synth, keyboards, vocals without renouncing to a quite gloomy mood.
The opener and title-track points out towards this direction and will leave you with a feeling of melancholia that following "Ether" will only enhance. The song has some Medieval feeling, reminding me of Arcana and other neoclassical acts. Vocals are soaring and solemn and mix with the orchestral synth sounds that will leave you under the impression to be in an ancient cathedral. At least til the moment when a flute comes in and a more ethnic/folk feeling takes over. Continue reading »
Interview by Alessandra Cognetta
Today's guest here at Femme Metal is Elina Laivera, the voice of Seduce The Heaven, one of the newest rising talents from Greece. Their debut album, "Field of Dreams" is definitely worth listening, a strong release that gives us all the elements to be sure we will hear only better and better stuff from them in the future (they got a 97/100 on our review for a reason!). Elina kindly talked with us about Seduce The Heaven, her own personal experience as a singer, a person and a songwriter, record labels and much more…
Hello and welcome to Femme Metal Webzine, Elina! I've been really looking forward to this interview since I first got the chance to listen to Seduce The Heaven's music. So, how are you and how's it going for the band so far?
Hello dear! Thank you very much for having me. I am doing pretty well and so does the band. Our debut album "Field Of Dreams" has been released a couple of months now and we are enjoying an amazing feedback!
Continue reading »
6 color styles available:

Style switcher only on this demo version. Theme styles can be changed from Options page.