Browsing articles tagged with " fire"
Label: Lion Music
Review by Tony Cannella
I would be willing to bet that the new album by the Italian power metal band MasterCastle is one of the first concept albums dealing with "Metals". As you can tell by the song titles that makes up their newest outing "On Fire", that is exactly what they have done. When you think about it though, how much more metal can you get than doing a concept album based around well… metal. "On Fire" also happens to be the best album of MasterCastle's career. For this album the line-up has been completed by John Macaluso (formerly of Yngwie, Ark, etc. etc.) and he is a huge addition to the band. Also, there is no shortage of flashy, lightning quick guitar playing courtesy of Pier Gonella, you add in soaring lead vocals from Giorgia Gueglio and it all adds up to powerful album. Continue reading »
Label: Rapid Fire Entertainment
Review by Tony Cannella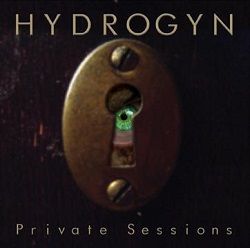 The Kentucky based melodic hard rock band Hydrogyn first burst onto the scene in 2004 "Best Served With Volume" and followed that up two years later with "Bombshell". Now, eight years into their career the band has just released their fifth and perhaps best album, "Private Sessions". I have to admit, that I have always liked Hydrogyn. They have a definite 80s vibe to them – which is always cool – but beyond that they just have good, memorable, classy songs. No opera, death grunts, soaring power metal vocal gymnastics, Hydrogyn is an anomaly in today's metal scene.
"Private Sessions" opens with a bang, thanks to the huge classic metal opening riff that begins the glorious frenzy of "Something to Say". Continue reading »
Label : Nightmare Records
Review by Tony Cannella
This is one that I have been looking forward to. The Florida based Power Metal band were impressive as hell on their self-titled 2nd album, which came out in 2010. That album marked the debut with the band of Sabrina Valentine. Now they return with an even meaner, heavier more aggressive new album entitled, "The Fire Is Mine".
The intro "Beyond the Wall" sets the stage for the hard driving "After the Fall" and we are off and running. This is a particularly bombastic track that would make a great set opener. The song is accentuated with killer guitar harmonies and the soaring voice of Sabrina Valentine. Seven Kingdoms have always been great at fusing their songs with melody, whilst playing at a breakneck speed – and "The Fire is Mine" is no different. "Forever Brave" continues where "After the Fall" left off. The ballad "Kardia" offers a change of pace gives the listener a chance to catch their breath. Sabrina Valentine is joined by Theocracy frontman Matt Smith on this song.
The next two tracks "Fragile Minds Collapse" and "In the Twisted Twilight" are strong as well. "The Fire is Mine" is brought to an epic conclusion with the intro "A Debt Paid in Steel" which leads us into the almost 8-minute "The King in the North". Heavy riffs abound throughout the 53-minute album and guitar work by Camden Cruz and Kevin Byrd is excellent. Lest anyone think that their previous album was a fluke, I would enthusiastically point them in the direction of "The Fire is Mine". Seven Kingdoms have taken a massive step forward and have released – in my opinion – the power metal album of the year. This band is so good, it's scary. Continue reading »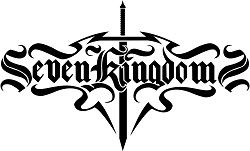 Interview by Alessandra Cognetta
Seven Kingdoms hail from the US and bring us into the world of George R. R. Martin's works by the means of female-fronted power metal. With three albums released (their latest effort "The Fire Is Mine" included) and a tour with Blind Guardian, we took the chance to have another chat with frontwoman Sabrina Valentine about the band, women in metal, the Eve's Apple community and Game of Thrones.
Hello and welcome to Femme Metal, Sabrina! It's a pleasure to have you with us again. How are you and how's it going with Seven Kingdoms?
Well Hello! Thank you for having us back!! I am great, Just back from my first over sea's experience at Female Metal Voices Fest! Me and my Band brothers are well, just waiting to see what comes from the release of our Latest album "The Fire is Mine".
A consistent part of your music and lyrical themes was influenced by George R.R. Martin's works. How much did you actually take from his books and how much (and in which direction) developed on its own "inside" Seven Kingdoms?
Well, on our new album "The Fire Is Mine", we dedicated 3 songs and 2 audio/narrative pieces to the book series. Mostly the songs lyrical content are written to fit the music, because the music is the what makes you think about the emotion we are trying to portray. The rest of the songs on our album were stories that we wrote as a group or on our own.
How was it, touring with no other than Blind Guardian? And how did the two bands get in contact in the first place?
Touring with Blind Guardian was the best moment we as a band have ever experienced. What better way to learn, than to be taught by the forefathers of Metal? They are a group of the most professional and down to earth men I have ever had the pleasure of knowing. Camden and Claus (our Manager at Intromental management) had tried to work something out for us to go overseas and tour with Blind Guardian but being a fresh new band, the financial backing was not there. Camden was determined, so they both discussed if they would be coming to America. It was half the cost to do it on our own territory and more feasible. We applied and Thanks be to the Gods, we were chosen.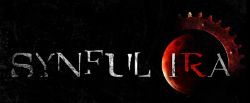 Interview by Ary R
Young and talented, the Italian band Synful Ira is proud and ready to introduce itself to the European metalheads with their first full length album, "Between Hope and Fear". After having signed a deal with the label logic(il)logic Records, this sturdy young sextet is ready to enter the International music biz, spreading their own symphonic-gothic metal sound. For the occasion, the lead singer Letizia addressed herself to our crew and she talked about the creation of the project and much more about the band and the record itself.
Today Femme Metal puts the lead singer of Synful Ira up. Welcome to our website Letizia and thanks for your precious time and to allow us this interview!
Thank you! It's really nice to answer your questions and to introduce myself to all the readers!
Let's break the ice starting our chat talking about your band, Synful Ira. It's an Italian gothic rock/metal band and of course you are the lead singer. Would you like to introduce the band and to tell us how did this project come to life?
I would like to introduce you all the members of Synful Ira:
Bass – my brother Emanuele Chiozzi
Guitar – Laura Balducci
Drums- Marco Renzi
Keyboards- Filippo Mantignano
Guitar- Fabio Balducci, project leader.
After several years playing "covers" we finally made something by ourselves. Fabio put into music the main phases of his life, his emotions, feelings, memories and he created the main character of our album "Between Hope and Fear" by taking out all the emotions people experience during their lives.
The band was born mainly as a Nightwish/Evanescence cover/tribute band. How did this choice of imprinting your sound on the wake on these famous bands in a first moment rather than some others?
At the beginning Laura proposed to form a Nightwish and Lacuna Coil cover band and meanwhile Fabio was trying to form an Evanescence cover band; when they told each other about their same ideas to form a gothic-metal cover band, they decided to combine them. This was the germinal try to set their dreams up.
6 color styles available:

Style switcher only on this demo version. Theme styles can be changed from Options page.