Browsing articles tagged with " francesca"
Independent Release
Review by Tony Cannella
A few years ago, I had the opportunity to review the debut EP from the Italian power metal outfit Windfall called "Crush". Well, it took them a few years but the band has finally returned with their full-length debut, "Tales of an Ordinary Life". On "Tales…" you will find re-recorded versions of the four songs that appeared on the EP as well as five new ones to complete this full-length.
The soaring opening track energetically gets us started. This song a pretty cool progressive metal vibe to it and it certainly does grab your attention right away. "Rage, Love and Sex" is next and is a great song that features a cool bass line and a galloping rhythm that would make Iron Maiden proud. Windfall doesn't stray too far from their signature melodic metal sound on songs like "Dad Show", "The Hunter" and "The Tower of Forgotten Memories". Continue reading »

Interview by Alessandra Cognetta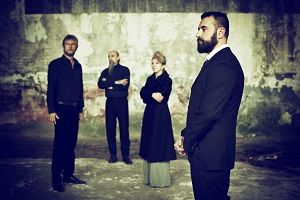 "Mediolanum" is the name the Romans gave to Milan and it is also the birthplace of a really interesting ensemble of musicians: Camerata Mediolanense. I interviewed their mastermind, Elena Previdi, about their peculiar music, that mixes different forms of art to create a unique experience. Their most notable work, which we discuss right below, is the adaptation of Francesco Petrarca's poetry into music. No easy task, considering how Petrarca has been one of the most important Italian poets (even Shakespeare was influenced by his works) and a turning point in history for the evolution of poetry and its rules. Their latest album, "Vertute, Honor, Bellezza", is out right now and Elena gave us a lot of information about its conception and all the research that was performed for its creation, from visual arts to painting and video.
Continue reading »
Independent Release
Review by Tony Cannella
The Italian, Melodic Progressive Metal band Rainfall has previously released an impressive 3-song Demo/EP titled, "Lost in a Cold World". Now two years later the band returns with the new debut album called "Fading Frames". Throughout the 30-minutes of playing time you will hear a more confident and refined band than what was heard on their debut demo.
The opener "The EOS Temple" starts off acoustically and changes speed and tempo several times. Francesca Messali is definitely one singer to pay attention to in the future as she proves throughout "Fading Frames" with a remarkable performance. Continue reading »
Independent Release
Review by Tony Cannella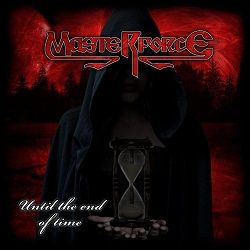 Hailing from (Where else?) Italy comes the 6 person power metal band Masterforce. This band also employs a full time violinist which perhaps sets them apart from a lot of power metal, since violins are usually associated with folk metal. Masterforce is fronted by the vocals of Francesca Bidut. Their debut demo goes by the title of "Until the End of Time", so let's delve into it a bit.
There are four songs that make up "Until the End of Time" and to me the best part of the demo is the guitar playing and power metal and classic metal riffs the infuse every song, and that's taking nothing away from the other musicians particularly vocalist Francesca. Continue reading »
Independent Release
Review by Tony Cannella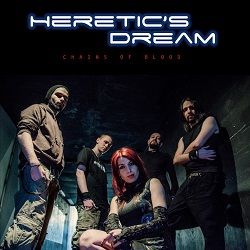 The Italian – now based in the UK – Gothic/prog metal band Heretic's Dream released their debut album "The Unexpected Move" last year and it proved to be an unexpected surprise (positively so). Now the band returns with some new material. Actually, just one new song, entitled "Chains of Blood".
Happily Heretic's Dream's Gothic/progressive metal sound remains happily intact, but what this 6-minute track represents is a progression in the right direction. The guitar riffs are rumbling throughout the track and lead vocalist Francesca Di Ventura's angelic vocals are just as assured and self confident as they are on the debut. Continue reading »
6 color styles available:

Style switcher only on this demo version. Theme styles can be changed from Options page.