Browsing articles tagged with " heavy"
Label: Rise Above Records
Review by Warren Mayocchi
Big riff laden heavy seventies sound. This album is awesome. I love listening to bands that I have not heard from before, will it be a sonic surprise? At best the discovery of new artists is an experience of absolute joy. Lucifer have pleased me greatly with what they have done on their debut album. They have called their first album, in what may be a small tribute to Led Zeppelin, "Lucifer I". On their Facebook page the band give themselves a genre of "Heavy Magic Rock", in other places they are labeled as heavy/doom rock. I think the former is more appropriate, though there is a sense of doom in the band's name and some of their lyrical imagery. There is also a haunting element to the vocal style of their lead singer Johanna Sadonis, but together the band are simply playing up a musical masterpiece. However you classify them, this is a band that plays heavy rock extremely well. So compliments to Dino Gollnick on bass and Andrew Prestidge on drums with Garry Jennings co-songwriter/studio guitarist. Continue reading »
Label: Spinefarm Records
Review by CriX
"Legacy 1998-2014″ is the swansong of the Finnish band Lullacry. For me it's still hard to think that this band ended its career, they had an important role in the female-fronted heavy metal and the fans will never forget them.
This 2-CD compilation was released back on May 2014 via Spinefarm Records and the set include lots of special material like previously unreleased tracks and live recording. In this article we have only reviewed the first CD, although the review can result somewhat partial we've tried with all the efforts to offer you a nice point of view of what this release can be. So after this clarification, let's  start with the single "Hell on High Heels", a catchy track with true heavy metal riffs. "Don't Touch the Flames" is probably one of Lullacry's most famous songs , great guitar lines, captivating voice and everything else work just perfectly. Continue reading »
Independent Release
Review by Alessandra Cognetta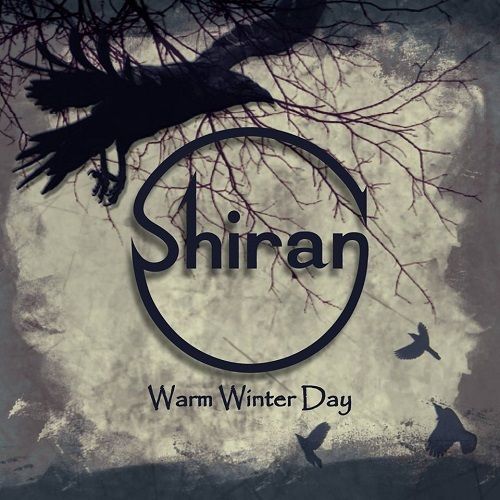 Israeli band Shiran debuts with the EP "Warm Winter Day", taking the first steps in the metal scene with a light but promising release. Shiran's sound is a mix of classic heavy metal and pop tunes, revolving around the powerful voice of lead singer Shiran Avayou. "Warm Winter Day" is clearly still a developing stage of Shiran's style, but it offers some promising elements.
From the inspired vocal lines of "Remain" and "Glint Of Light", to the softer notes of the title track, which switch to a surprisingly heavier outro. The songs feel raw, partly for the best, partly showing that there is still some polishing to do, especially on the arrangement, which often comes off as blunt. Using a direct introduction doesn't always work, as it usually gives off the sense that something is missing, Continue reading »
Interview by CriX
Battle Beast
is one of the most energetic band on the European metal scene, they collect consents after each stage more and more, they are just unstoppable. Fans, radios and magazines have defined Noora the new metal queen, her powerful and mutable voice made Battle Beast the perfect heavy metal band that the world needs. Before their show in Pori, Femme Metal Webzine have had the chance to meet the singer Noora and talk about the past, the present and the future of the band.
Hey Noora, it's a pleasure have you again on Femme Metal Webzine. How are you?
I'm fine, thank you.
The new Battle Beast album "Unholy Savior" has been released back on January, what is the concept behind this record?
Well, this is pretty much a concept album, and it's more related on how Anton was feeling during the songwriting last year, and it's pretty personal album for him. Continue reading »
Independent Release
Review by Tony Cannella
I first heard of Flowing River by way of their initial single "Poison Rose" back in 2010. At the time the band was located in Portugal, now – I guess – they have relocated to England. Whatever the case, there is not much info on the internet about this band. This is why I really wish bands would include a bio or something when sending in their stuff for review, so if I got any of the background on Flowing River wrong, I apologize, but next time please send a bio. Now, on to their debut EP "Inner Strength". As I mentioned earlier they have only previously released a one song single. With "Inner Strength" the band has released 20-minutes and 5-songs, so I feel this will probably be a better sampling of their style. And what is their style? I would say they band has a sort of dramatic, gothic vibe, not unlike say, Evanescence. Continue reading »
6 color styles available:

Style switcher only on this demo version. Theme styles can be changed from Options page.