Browsing articles tagged with " heavy"
Label: Rise Above Records
Review by Tony Cannella
Since the release of their self-titled debut, the female duo The Oath has called it quits. Too bad too, because "The Oath" has some pretty cool songs running through it.
The rumbling guitar riffs intro the first tune "All Must Die" which has a doomy Black Sabbath vibe. The next track "Silk Road" continues in the vein of the previous song. "Night Child" picks up the tempo with some greater, heavy riffing and an infectious melody and just flat out rocks.
The Oath has a definite Ozzy-era Black Sabbath vibe going for them – which can never be a bad thing. Other highlights include: "Leaving Together" (which has a dark and sinister feel to it), "Black Rainbow" and the 7-minute closer "Psalm 7". Continue reading »
Independent Release
Review by Tony Cannella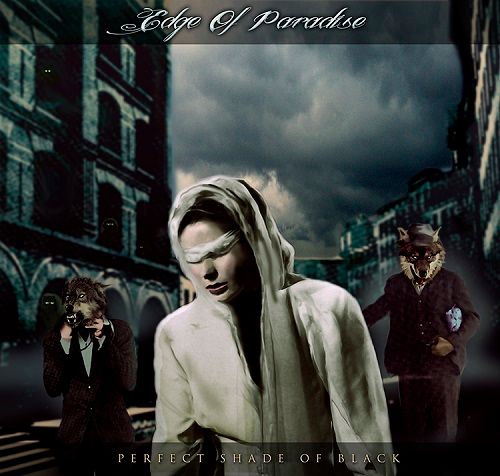 Before even listening to the new EP from the American metal band Edge of Paradise, I could tell that it already had so much going for it. The EP was recorded by rock veteran Bob Kulick, mixed and mastered by the legendary Michael Wagener and the album cover was done by Ioannis who was behind some classic metal artwork. How cool is that? Besides, I thought their "Mask" album was a pretty cool debut, so I couldn't be giddier than review "Perfect Shade of Black".
"Perfect Shade of Black" begins with the eerie sounding intro of the title song before the song kicks in with relentless fury. Up next is "In a Dream" which is a very powerful and emotional song featuring some cool tempo changes and Margarita Monet's wailing vocals. Continue reading »

For the first time ever many of the biggest and emerging artists of the NL Heavy Music Scene have collaborated to record and release a track to help raising funds for the Red Cross, in occasion of 3FM's Serious Request 2014, a massive dutch charity event that is organised every year by one of Netherland's biggest radio stations. From December 8th 2014, on www.thepoweroflove.nl, fans will be able to give a donation and download a heavy cover of "The Power of Love", originally performed by Frankie Goes to Hollywood. Continue reading »
Label: Spinefarm Records
Review by CriX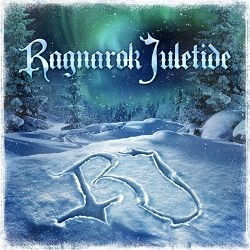 Raskasta Joulua is a Finnish project that was born 10 years ago and its main inspiration leads to USA's  Trans-Siberian Orchestra. They propose traditional Christmas songs obviosly with a metal flovour which sees the partecipation (among others) of Marco Hietala from Nightwish, Tony Kakko from Sonata Arctica, Elize Ryd  from Amaranthe, Jarkko Ahola previously with Teräsbetoni,  Voice of Finland 2013's winner Antti Railio and many more.
For celebrate the 10th anniversary of this project, the new album "Ragnarok Juletide" will be released by Spinfarm Records on November 11, and it is going to be different from the previous albums  because all the featured songs are sung in English. "Ragnarok Juletide"  starts with the bang because, aside being one of the most popular Christmas songs, "We Celebrate at Christmastime" is an infectious and joyful cover!  Continue reading »
Label: Ravenheart Records
Review by Tony Cannella
From Brazil, Amazon returns with their 3rd album "RISE!". This album is appropriately titled because it continues to bands upward ascent. It may be easy to become jaded with the many symphonic metal bands out there, but Amazon have proven to be one of the better ones – and criminally underrated – bands out there.
"RISE!" is an album that is just steady from beginning to end. Starting with "Ball of Vanities", the bands writing, musicianship and presentation has matured which for a 3rd album you would hope that it would. Amazon managed to hold my attention throughout the majority of the album and songs like "Three Lives" and "The Path" are just excellent. Continue reading »
6 color styles available:

Style switcher only on this demo version. Theme styles can be changed from Options page.