Browsing articles tagged with " heavy"
Independent Release
Review by Alessandra Cognetta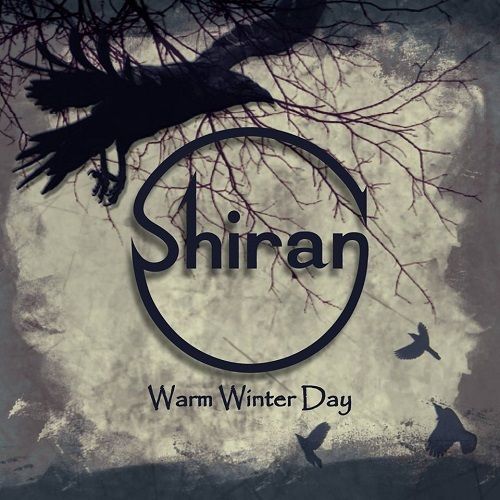 Israeli band Shiran debuts with the EP "Warm Winter Day", taking the first steps in the metal scene with a light but promising release. Shiran's sound is a mix of classic heavy metal and pop tunes, revolving around the powerful voice of lead singer Shiran Avayou. "Warm Winter Day" is clearly still a developing stage of Shiran's style, but it offers some promising elements.
From the inspired vocal lines of "Remain" and "Glint Of Light", to the softer notes of the title track, which switch to a surprisingly heavier outro. The songs feel raw, partly for the best, partly showing that there is still some polishing to do, especially on the arrangement, which often comes off as blunt. Using a direct introduction doesn't always work, as it usually gives off the sense that something is missing, Continue reading »
Interview by CriX
Battle Beast
is one of the most energetic band on the European metal scene, they collect consents after each stage more and more, they are just unstoppable. Fans, radios and magazines have defined Noora the new metal queen, her powerful and mutable voice made Battle Beast the perfect heavy metal band that the world needs. Before their show in Pori, Femme Metal Webzine have had the chance to meet the singer Noora and talk about the past, the present and the future of the band.
Hey Noora, it's a pleasure have you again on Femme Metal Webzine. How are you?
I'm fine, thank you.
The new Battle Beast album "Unholy Savior" has been released back on January, what is the concept behind this record?
Well, this is pretty much a concept album, and it's more related on how Anton was feeling during the songwriting last year, and it's pretty personal album for him. Continue reading »
Independent Release
Review by Tony Cannella
I first heard of Flowing River by way of their initial single "Poison Rose" back in 2010. At the time the band was located in Portugal, now – I guess – they have relocated to England. Whatever the case, there is not much info on the internet about this band. This is why I really wish bands would include a bio or something when sending in their stuff for review, so if I got any of the background on Flowing River wrong, I apologize, but next time please send a bio. Now, on to their debut EP "Inner Strength". As I mentioned earlier they have only previously released a one song single. With "Inner Strength" the band has released 20-minutes and 5-songs, so I feel this will probably be a better sampling of their style. And what is their style? I would say they band has a sort of dramatic, gothic vibe, not unlike say, Evanescence. Continue reading »

Interview by Michelle Henriquez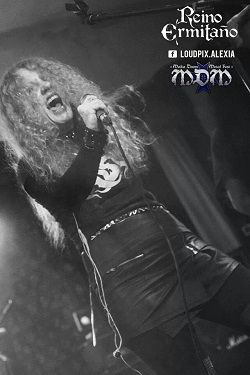 Reino Ermitaño
is a doom metal band that originates in Lima, Peru. They were formed in 2001 by founding members Marcos Coifman on bass, Tania Duarte on vocals, Julio Almeida on drums and later they've introduced Eloy Arturo on guitars. They incorporate social issues, spirituality and introspection in their lyrics, which adds an extra layer of depth to the dark melancholic sound of the band.
Welcome to Femme Metal Webzine, it's a great pleasure to have you with us here. First of all, I want to congratulate you on your latest release "Conjuros De Poder".
Tania: Thank you very much. We are pleased with the results of the new album.
For many of the metal fans that don't know Reino Ermitaño, do you mind introducing yourself and telling us more about the band's history?
Tania: Reino Ermitaño plays witch doom since year 2000. We have released five records (two in vinyl) so far, and played many gigs in Lima and different cities of Peru, two tours in Europe in festivals like Doom Shall Rise 2009, Malta Doom 2014, Doom Over Vienna 2014 and Hammer of Doom 2014. Continue reading »
Label: Nuclear Blast
Review by Tony Cannella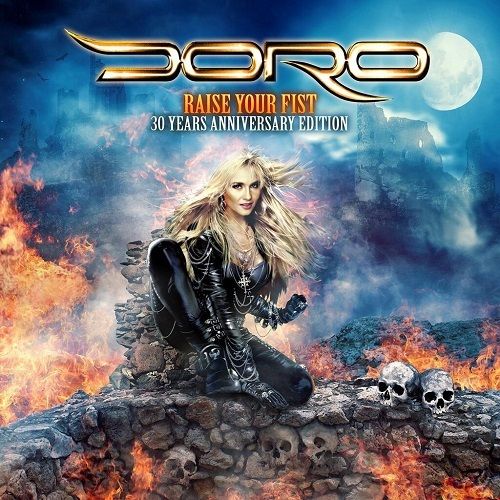 The latest studio album from the reigning metal queen Doro Pesch "Raise Your Fist" was released back in 2012. Time flies… It seems like it was only yesterday when this excellent album was unleashed on the world. To celebrate her 30th anniversary, the album has been re-released with a special bonus CD entitled "Powerful Passionate Favorites" which features rare covers, alternate version of songs and assorted other goodies.
Since the original "Raise Your Fist" album was released in 2012, there is probably no need to go into it at this point. Suffice it to say, it's still pretty damn good, so fans old and new should check it out if you haven't done so already. The bonus CD on this one "Powerful Passionate Favorites" is a pretty cool collection in its own right. Continue reading »
6 color styles available:

Style switcher only on this demo version. Theme styles can be changed from Options page.