Browsing articles tagged with " heavy"
Interview by Crix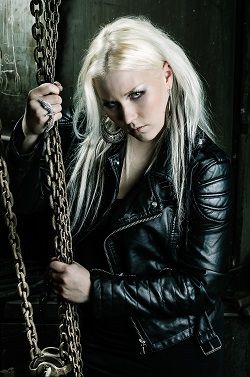 Battle Beast
is a heavy metal band from Finland, with their last self-title album we have had the confirm that everything works well in this band. They describe themselves as a band that stands for everything that is good and pure in metal music – crunching riffs, high screams, blistering solos and strong choruses. Really one of the most energic band I've ever seen live. We have the opportunity to interview with the beautifull and talented singer Noora.
Hey Noora,welcome to Femme Metal Webzine! It's really a pleasure have you here!
Thank you very much.
For the readers that don't know Battle Beast, can you please introduce the band and give us some biographical hints?
Well, I'm Noora and I came in this band a little bit over a year ago after the previous singer left the band unexpectedly and it's been the best time of my life. Continue reading »
Interview by Crix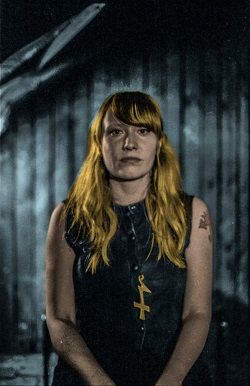 Seremonia
is heavy psychedelic rock band from Finland. After their last released "Ihiminen" we have the opportunity to interview with the singer Noora Federley that is ready to take us into the dark with her music.
Hey Noora,thank you for your time and welcome to Femme Metal Webzine!
Hi, and thank you!
With the release of "Ihminen" many people are interested in your music, but when the band was born? Do Care to give us some biographical hints?
It all happened pretty fast even though the idea for Seremonia had been in our minds for longer. We've known each other for years, but this was a completely new line-up. We just wanted to play this kind of music, and luckily Svart Records wanted to release our first album "Seremonia" in 2012. And a lot of nice things have happened since then.
What's the origin of the name Seremonia (that in english means Ceremony) and why did you chose it? Continue reading »
Label: Flyingcat Records
Review by Tony Cannella
Wow! There is so much great metal coming from all parts of the world these days that it so hard stay on top of it sometimes. In particular, Japan has really picked it up as of late. One of the best bands I've heard from Japan in quite awhile is the all female band Destrose. The band formed in 2005 and have just released their mind-blowing, powerhouse, excellent (insert adjective here) self-titled debut.
The thing about Destrose that really caught me by surprise is how metal they are. I'm not sure what I was expecting, but it wasn't this. The band is clearly influenced by Iron Maiden, Helloween and other power metal bands. The songs are soaring with some great solos, guitar harmonies and the band never comes up for air. It is just a full-on melodic metal assault with not a ballad in sight. Continue reading »
Label: Flyingcat Records
復習 バイTony Cannella
バイYuvica
驚く事に、ここ最近は本当に強力なメタルバンドが世界中から現れています。それ故にトップに居続ける事も容易ではありません。
特に、日本では既に知られた存在ではありますが、女性メンバーのみで構成されたメタルバンド、DESTROSE が最高のバンドの一つだと聞いています。
結成は2005年、そして自らの名を冠した傑作的なアルバムをリリースしています。
私を惹き付けた DESTROSE の魅力は、彼女達がいかにメタルであるかでした。
私自身、彼女達に何を期待していたのかは定かではありませんが、このバンドには明らかな Iron Maiden や Helloween のようなパワーメタルの影響があり、私の想像をも凌駕していました。 Continue reading »

Interview by Tony Cannella
Vocalist Leather Leone left Chastain after the 1990 album "For Those Who Dare". Now a mere 23 years later she has returned and their new album "Surrender to No One" picks right up where they left off. After listening to this album it seems that no time has passed at all and Leather's vocals are just as forceful as ever. Recently she took the time to answer some questions via email and this is what she had to say.
The long awaited new Chastain album "Surrender to No One" is out now. Please tell us a little about it.
It has been along time for all of us, myself included. It feels exhilarating to be back in the scene. The idea of creating music again with Chastain has brought me a great sense of accomplishment. More importantly, all of the feedback from all of you glorious people is beyond words.
How do you feel it's been received by the fans and media?
Repeating myself, the friends and media have been exceptional. I had no idea of the impact those early Chastain releases had. It is an honor to have been a part of that chapter of life. The music we make is hard and true, so of course all of you relate to the message. Thanks for that! Continue reading »
6 color styles available:

Style switcher only on this demo version. Theme styles can be changed from Options page.