Browsing articles tagged with " heavy"
Label: Despotz Records
Review by Tony Cannella
The thing about Sweden's Crucified Barbara is that you always know what you are going to get. Sometimes familiarity is good and that holds true on their new album, "In the Red".
The Motorhead style rocker, "I Sell My Kids for Rock N' Roll" starts things off and provides a thumping, powerhouse of an opener. "In the Red" features 11-songs and 40-minutes worth of powerful music that is wonderfully, unapologetically classic Crucified Barbara. The band is on quite a roll with the last few albums and that continues with "In the Red". Songs like, "To Kill a Man", "Electric Sky" and "Lunatic #1″ are sure to please the fan base, whilst also gathering new followers. Continue reading »
Interview by Tony Cannella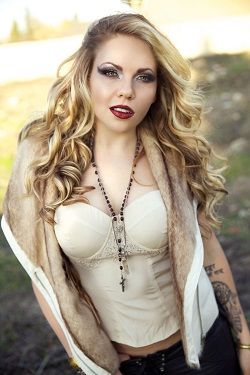 For anyone hungry for a true, authentic metal band look no further than Canada's Kobra and the Lotus. With their just released 3rd album "High Priestess" the band has proven that their self-titled 2nd album was no fluke. Lead vocalist Kobra Paige is definitely one of the brightest front women to emerge on the scene in quite some time. They also happen to be on the road supporting KISS and Def Leppard. That was good enough reason to catch up with Kobra Paige and get the scoop with what's going on with Kobra and the Lotus.
Kobra and the Lotus are currently on tour with KISS and Def Leppard. You are only a few shows in but how has it gone so far?
It's been amazing! We've had a great time and had a very positive reception. The crew is really awesome – the whole crew for KISS and Def Leppard. Overall it's been amazing so far.
How nervous were you before that first show? Continue reading »
Label: Titan
Review by Tony Cannella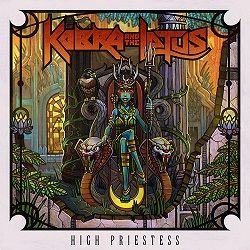 Canada's Kobra and the Lotus have been making a huge noise in the metal world – both figuratively and literally – these past few years, but it was their self-titled 2nd album that made people sit up and take notice. Well, with their 3rd album "High Priestess", the band have not only equaled their previous album, but in many ways bettered it. Make no mistake about it, I was a huge fan of their self-titled album, but "High Priestess" takes things to the next level and beyond.
Kobra and the Lotus can hold their own with anybody. They've toured and played shows with a diverse array of metal and hard rock bands and musically they have that ability to fit in with anybody – they just happen to do so with a massive amount of force. Continue reading »
Independent Release
Reviews by Tony Cannella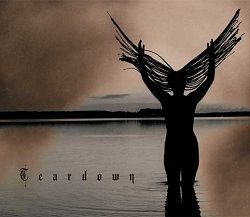 Released in 2004, "Drowned in Your Tears" is the first recorded output from the Finnish band Teardown. Even though this is their first attempt, their sound is rawer and the production is not as good as what came after. Still, for fans of the band it is an interesting look at how Teardown started and has progressed over the years.
"Stolen by Sorrow" opens things on an up-tempo, energetic pace. "Iced Heart" is a bit slower and has a heavy, doomy quality to it. "Dust" is next and opens up acoustically, like a lot of the bands material as the heavy guitars join in. Even though the final track, "Drowned in Your Tears" opens with a slower pace it quickly speeds up and shows what this excellent melodic metal band is capable of. Continue reading »
Label: Mad Neptune Records
Review by Tony Cannella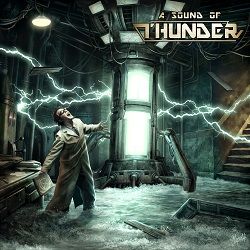 Hailing from Washington, D.C., A Sound of Thunder is a no holds barred, take no prisoners power metal outfit. The band has previously released two EPs and has now issued their 3rd full-length album "Time's Arrow". I have had this release on my desk for some time, and after listening to it, all I can say is, I wish I got to it sooner.
The opening track "Power Play" is simply an intense powerhouse opening. That is followed by the monstrously epic gallop of the 10-minute title song. The next track "I Will Not Break" opens with a heavy bass line and develops into a mid-tempo riff heavy track with some great, inspiring lyrics about personal empowerment. Not for nothing but this song has some great mainstream potential in my opinion, but it still maintains the bands crunchy heaviness and attitude – just love that riff. Continue reading »
6 color styles available:

Style switcher only on this demo version. Theme styles can be changed from Options page.
Archives
Calendar
October 2014
M
T
W
T
F
S
S
« Sep
1
2
3
4
5
6
7
8
9
10
11
12
13
14
15
16
17
18
19
20
21
22
23
24
25
26
27
28
29
30
31