Browsing articles tagged with " heavy"
Label: Victory Records
Review by Tony Cannella
Sweden's Sister Sin is one hell of an in-your-face, confrontational band. With their 5th album "Black Lotus" this Gothenburg based has really upped the ante and produced – what I believe to be – their best album.
Even though Sister Sin comes at you head on, that does not mean that they don't have a sense of humor. Just listen to the lyrics to one of the best songs "Chaos Royale", 'I'll put an end to all music that sucks, according to my flawless taste', that is just a sampling but throughout the record lead vocalist Liv spits out the lyrics with all the subtlety of a machine gun. Musically, the band continues to have that classic Motorhead vibe. Another favorite is "Count Me Out" which has a great slow build before developing into a grinding track with a great, anthemic chorus. Other highlights include: "Au Revoir", "Desert Queen", "Stones Thrown" and "Ruled By None". Continue reading »
Interview by Tony Cannella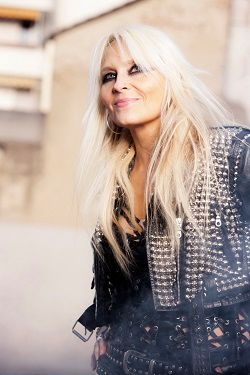 Doro Pesch
is a true rock warrior. For over 30-years she has navigated the often bumpy terrain that is the music business. As the world of hard rock and metal came in and out (and in again) of vogue she has never wavered and never stopped battling for what she believed, and perhaps more importantly she has remained one of the most grounded, down-to-earth, approachable and nicest people in the music business. As she prepares for a North American jaunt Doro was kind enough to take a break from her busy schedule and talk about the past, present and future. I want to thank Doro for taking the time to talk on such short notice.
Let's start by talking about your upcoming U.S. shows. What can you tell us about it and what can the fans expect?
I'm super excited to come back to the U.S. again and Canada! We will be performing a highlight set and actually we will let the fans choose our set-list. We have a poll on our web site so the fans can decide which songs they want to hear. It's entirely up to the fans. The highlights, I would say like "All We Are", "Burning the Witches", "Raise Your Fist" will of course be played, but maybe some rare songs or songs we haven't played in a long time will maybe pop up in the wish list, so I'm excited about that. Continue reading »
Label: Despotz Records
Review by Tony Cannella
The thing about Sweden's Crucified Barbara is that you always know what you are going to get. Sometimes familiarity is good and that holds true on their new album, "In the Red".
The Motorhead style rocker, "I Sell My Kids for Rock N' Roll" starts things off and provides a thumping, powerhouse of an opener. "In the Red" features 11-songs and 40-minutes worth of powerful music that is wonderfully, unapologetically classic Crucified Barbara. The band is on quite a roll with the last few albums and that continues with "In the Red". Songs like, "To Kill a Man", "Electric Sky" and "Lunatic #1″ are sure to please the fan base, whilst also gathering new followers. Continue reading »
Interview by Tony Cannella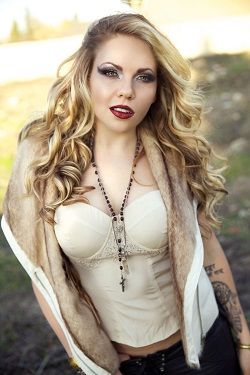 For anyone hungry for a true, authentic metal band look no further than Canada's Kobra and the Lotus. With their just released 3rd album "High Priestess" the band has proven that their self-titled 2nd album was no fluke. Lead vocalist Kobra Paige is definitely one of the brightest front women to emerge on the scene in quite some time. They also happen to be on the road supporting KISS and Def Leppard. That was good enough reason to catch up with Kobra Paige and get the scoop with what's going on with Kobra and the Lotus.
Kobra and the Lotus are currently on tour with KISS and Def Leppard. You are only a few shows in but how has it gone so far?
It's been amazing! We've had a great time and had a very positive reception. The crew is really awesome – the whole crew for KISS and Def Leppard. Overall it's been amazing so far.
How nervous were you before that first show? Continue reading »
Label: Titan
Review by Tony Cannella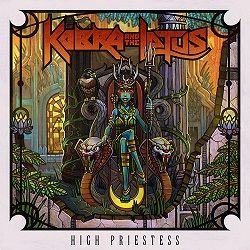 Canada's Kobra and the Lotus have been making a huge noise in the metal world – both figuratively and literally – these past few years, but it was their self-titled 2nd album that made people sit up and take notice. Well, with their 3rd album "High Priestess", the band have not only equaled their previous album, but in many ways bettered it. Make no mistake about it, I was a huge fan of their self-titled album, but "High Priestess" takes things to the next level and beyond.
Kobra and the Lotus can hold their own with anybody. They've toured and played shows with a diverse array of metal and hard rock bands and musically they have that ability to fit in with anybody – they just happen to do so with a massive amount of force. Continue reading »
6 color styles available:

Style switcher only on this demo version. Theme styles can be changed from Options page.
Archives