Browsing articles tagged with " independent"
Independent Release
Review by Tony Cannella
Hailing from Italy, the band ScareCrown was formed in 2003. In 2005 they released their first demo "'Till the Last Breath". In 2008 they would issue their debut full-length entitled, "Letters From the Darkness". Now, the band returns with their sophomore effort "No Time to Retreat". This would actually be my musical introduction to these Italians, but no worries, their style is intense metal fused modern elements, and the vocals of Antonella are quite good.
"No Time to Retreat" clocks in at a brisk 37-minute over 11-songs. The tracks mostly are in the 3-4 minute range, with the exception of the two minute intro "Feel the Blackie". The intro gives way to the crushingly heavy "Welcome the Dragon". Continue reading »
Independent Release
Review by Tony Cannella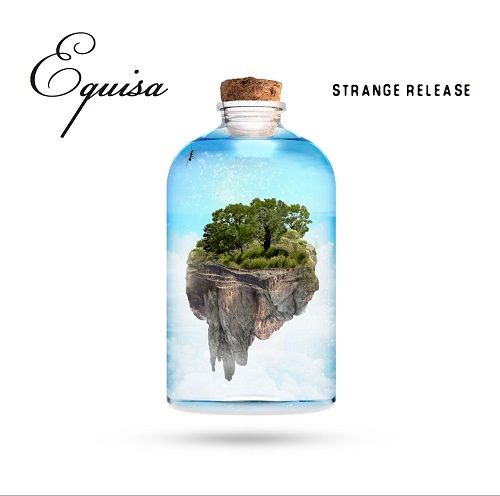 The Dutch prog rock band Equisa was formed in 2011 and released their debut EP "Straight Lines" the following year. They have since followed that up with their debut full-length "Strange Release", which actually came out in 2013. Even though a lot of time has elapsed since this album has been release, it only recently came to my attention and it is well worth the time to delve into.
After receiving the physical copy of the "Strange Release" CD in the mail (imagine that) I gave it a few spins and was very impressed by what I heard. I would describe Equisa as a cross between Autumn and "Mandylion" era The Gathering – two other great Dutch bands. The 11-song, 51-minute disc kicks-off with the bombastic rumbling of "Faces". The band has a great feel for melody and the song features a killer memorable chorus. Continue reading »
Independent Release
Review by Tony Cannella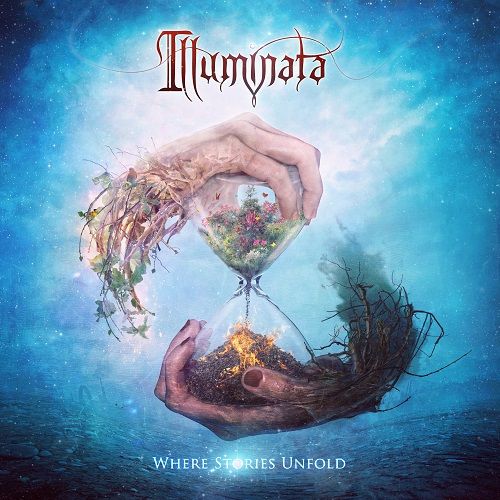 From Austria, the symphonic metal band Illuminata has existed since 2006. With their 3rd album "Where Stories Unfold", the band has released an epic record that should resonate with fans of Nightwish and Epica.
The 11-song, 63-minutes of pure symphonic metal begins with the movie score-like intro "A Story Unfolds", which lead us into the bombastic "Eternity of Today". Lead vocalist Katarzyna Nieniewska has an operatic voice and she is joined by male vocalist Mario Plank (ex-Visions of Atlantis) on three songs. "Violet's Compass" is next and has a dramatic feel. "Arbitrary Asylum" is next and the first of the three to feature Mario Plank on male vocals. One of the central moments for me was the 10-minute epic "The Brass Ring". Continue reading »
Independent Release
Review by Tony Cannella
My first exposure to New York's symphonic metal band Midnight Eternal was when they were opening for Doro in New York City. They proceeded to deliver an energetic set that really won me over. So following their set, I purchased their self-titled 2-song EP and I couldn't help but be impressed with the 10-minutes worth of music featured here.
The beautifully symphonic "When Love and Faith Collide" gets us started. This is an up-tempo, fast paced song and indeed a strong opener. Lead vocalist Raine Hilai has got a strong voice that soars right there with the music. The interplay between keyboards and guitars is pretty cool and brings to mind a prog influence. The 2nd and final track is the slower, doomier "Masquerade of Lies". Continue reading »
Independent Release
Review by Tony Cannella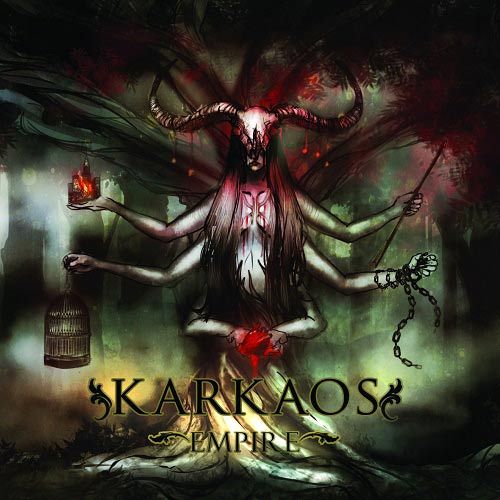 Karkaos is a melodic death metal band from Montreal, Canada. They formed in 2003 and released their debut EP "In Burning Skies" in 2011. Now the band returns with their debut full-length "Empire". Since the release of "Empire", Karkaos has parted ways with lead vocalist Veronica O. Rodriguez and replaced her with Viky Boyer. It remains to be seen how this will affect the band going forward but on "Empire", Karkaos delivers a staggeringly hungry debut.
After the intro "Ode to La Resistance" the opening track "Leap of Faith" kicks in. To put it quite simply Veronica's vocals are quite fierce and intense, that fact is driven home with a huge exclamation point on the song "Leap of Faith". She shifts effortlessly from extreme metal vocals to a more of a power metal style. Continue reading »
6 color styles available:

Style switcher only on this demo version. Theme styles can be changed from Options page.