Browsing articles tagged with " independent"
Independent Release
Review by Tony Cannella
Clocking in at 37-minutes, "Haven, Lost" the debut from Italy's HavenLost lies somewhere between an EP and a full-length. Whatever the case, this symphonic metal band was formed in 2010 and this debut was released in 2013.
In addition to symphonic metal, the band throws in other influences such as Gothic metal and classic heavy metal. The three singing styles on display are a male gothic sounding clean voice (similar to Vintersorg), screaming male vocals and operatic female vocals. "Carillon" is a strong opener and focuses more on the clean male and female vocals. The main riff has a classic metal vibe to it and the violins give the song a mournful-ness to it. The piano intro to the next song "Haven, Lost" creates a melancholic vibe before the song picks up in tempo, before… coming to a halt with rain and thunder sound effects and the melancholy returns. Continue reading »
Independent Release
Review by Tony Cannella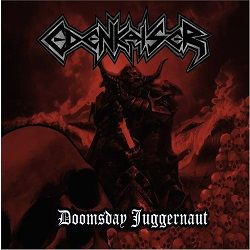 Edenkaiser is a "Thrashened" Black Metal band from Spain. The band formed in 2009 and has just issued their debut EP "Doomsday Juggernaut". After the opening intro "Obsidian", "Enter Mephisto" kicks in and comes on fast, loud, heavy, blasting and just freakin' insane. Lianne's vocals are wickedly brutal and way over-the-top (and I mean that in a good way). Next is "Inner Kingdom" which continues the brutality of the previous track but also mixing in tempo changes and rain sound effects which succeeds in giving it an eerie feeling. Musically the band comes across like a juggernaut. "A Jewel in My Skull" is a pure intensity and heaviness. The final two songs "Kill For the Crown" and a cover of the Vomitory song "Inferno" brings things to a fittingly vicious conclusion. I loved the simplicity of the production. Continue reading »
Independent Release
Review by Tony Cannella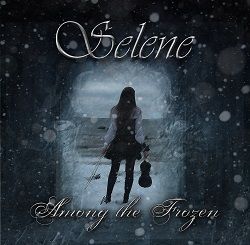 The symphonic metal band Selene hails from Northern Ireland and was formed in 2013. They have recently released their debut EP "Among the Frozen". The band blends an atmospheric approach with crunchy riffs and operatic vocals to produce a 6-song and 24-minute slice of symphonic heaven.
"Peace of Mind" is a fast paced up-tempo of an opener with a bit of an old school Nightwish vibe. "Till the End" begins with a heavy riff and the song quickly develops into a melodic metal tune and one of the best on this EP. "End of it All" has a moody vibe going for it and it also features male vocals provided by guitarist/keyboardist John Connor. Continue reading »
Indepedent Release
Review by Vard Aman
What are the first things that come to the minds of the average John and Jane Doe when they hear the name "Armenia"? The Armenian genocide of 1915 (assuming that the person in question has got the courage and the honesty to admit it happened)? The devastating 1988 earthquake and the subsequent humanitarian fund-raiser "Rock Aid Armenia"? Kim Kardashian's ancestry perhaps? (A quick question for the adherents of deceptive politically correct newspeak while I'm on the subject: Are people of Armenian ancestry living in the US called "Armenian Americans" or "Caucasians"?) The place where Lou Gevorkian from Louna and Tracktor Bowling comes from? Or am I stretching the limits of knowledge, both musically and geographically, of the average John and Jane Doe now? Continue reading »
Independent Release
Review by Alessandra Cognetta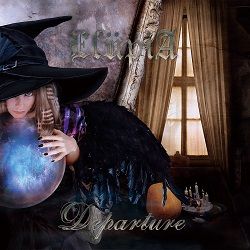 "Departure" is the latest work from the Japanese-based band ElupiA. This single is a combination of new material and vibes from their previous album, "WILDERNESS". As the song titles suggest, it is a continuation of the Hypnotizing Forest theme, with two additional movements. ElupiA shows its worth once again, displaying their ability in using elements from different genres in an original way. This time, the focus is on a new atmosphere. The orchestrations take a step back to give more space to Nene's voice and guitars. The EP leans more on rock and groove than symphonic arrangements, but still manages to create a solemn imagery thanks to Nene's operatic vocals, which range from standard melodies to experimental ones, almost echoing Tarja's virtuosos in the first Nightwish albums.  Continue reading »
6 color styles available:

Style switcher only on this demo version. Theme styles can be changed from Options page.
Archives