Browsing articles tagged with " independent"
Independent Release
Review by Tony Cannella
My first exposure to New York's symphonic metal band Midnight Eternal was when they were opening for Doro in New York City. They proceeded to deliver an energetic set that really won me over. So following their set, I purchased their self-titled 2-song EP and I couldn't help but be impressed with the 10-minutes worth of music featured here.
The beautifully symphonic "When Love and Faith Collide" gets us started. This is an up-tempo, fast paced song and indeed a strong opener. Lead vocalist Raine Hilai has got a strong voice that soars right there with the music. The interplay between keyboards and guitars is pretty cool and brings to mind a prog influence. The 2nd and final track is the slower, doomier "Masquerade of Lies". Continue reading »
Independent Release
Review by Tony Cannella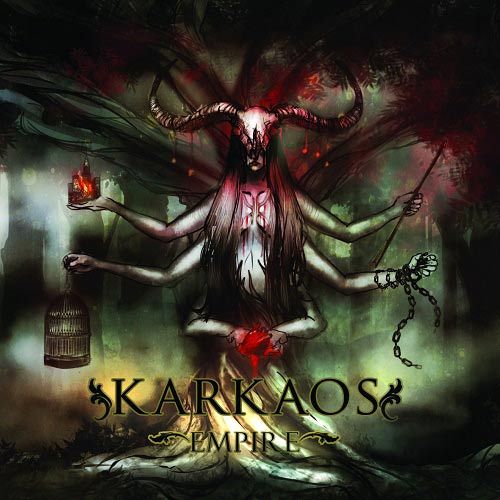 Karkaos is a melodic death metal band from Montreal, Canada. They formed in 2003 and released their debut EP "In Burning Skies" in 2011. Now the band returns with their debut full-length "Empire". Since the release of "Empire", Karkaos has parted ways with lead vocalist Veronica O. Rodriguez and replaced her with Viky Boyer. It remains to be seen how this will affect the band going forward but on "Empire", Karkaos delivers a staggeringly hungry debut.
After the intro "Ode to La Resistance" the opening track "Leap of Faith" kicks in. To put it quite simply Veronica's vocals are quite fierce and intense, that fact is driven home with a huge exclamation point on the song "Leap of Faith". She shifts effortlessly from extreme metal vocals to a more of a power metal style. Continue reading »
Independent Release
Review by Tony Cannella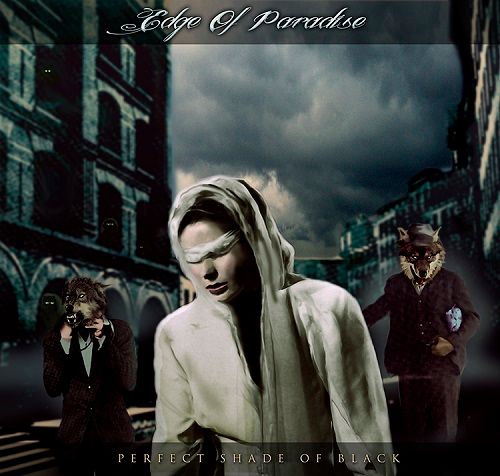 Before even listening to the new EP from the American metal band Edge of Paradise, I could tell that it already had so much going for it. The EP was recorded by rock veteran Bob Kulick, mixed and mastered by the legendary Michael Wagener and the album cover was done by Ioannis who was behind some classic metal artwork. How cool is that? Besides, I thought their "Mask" album was a pretty cool debut, so I couldn't be giddier than review "Perfect Shade of Black".
"Perfect Shade of Black" begins with the eerie sounding intro of the title song before the song kicks in with relentless fury. Up next is "In a Dream" which is a very powerful and emotional song featuring some cool tempo changes and Margarita Monet's wailing vocals. Continue reading »
Independent Release
Review by Tony Cannella
If Italy is the epicenter for female fronted metal, than Spain isn't far behind. Another talented female fronted band to emerge from Spain is the symphonic metal band Eteddian. Formed in 2011 they released their debut EP "Illusions" last year. Let's delve into it a bit, shall we?
"Illusions" features 6-songs and 22 ½ minutes worth of music. The original material is quite strong, but for me one of the more fascinating tracks is a cover of the Madonna song "Frozen". The band added their own metal twist to the song and primary vocalist Bethany Neuman is joined by two distinctive styles of male vocals on this one (courtesy of Imanol Herrera of Vehemencia). One is a sort of a Geoff Tate progressive metal style and the other is a more extreme metal voice. Continue reading »
Independent Release
Review by Tony Cannella
Darkyra Black is a gothic metal singer from Australia. Darkyra Black is also a member of the band Achillea, but on her new album "Dragon Tears" the reins totally belong to her. The great unknown can be exciting, and I went into "Dragon Tears" knowing absolutely nothing about Darkyra Black, I am happy to say that with no preconceived ideas, "Dragon Tears" proved to be an impressive album.
Darkyra Black is also described as cinematic metal and that term also fits, because "Dragon Tears" is a complex concept album and the music offers a potent soundtrack for the story that is being told. Highlights include: "Lullaby of Death", "Japanese Frankenstein", "Tears by Candlelight", "Kiss of the Dragon" and the spoken word coda, "Dragon Tears Story" which ends the album.
6 color styles available:

Style switcher only on this demo version. Theme styles can be changed from Options page.