Browsing articles tagged with " independent"
Independent Release
Review by Tony Cannella
From Japan, the all female band exist†trace have been around for a number of years and have already released quite a few albums and EPs. Their latest EP was actually released in 2013 and it is called "Diamond". The EP contains only 3-songs and about 15-minute minutes worth of music and is a testament to far ranging, global appeal of metal. The opening track, "DIAMOND" sets the tempo with an electronic influenced beginning before launching into an infectiously wicked fast paced tune. The next track "Kuchibiru" has a definite 70s classic rock vibe to it and a guitar riff that would make Jimi Hendrix or Eric Clapton proud. For the final track "Just One" the band speeds up the pace and introduces more modern influences.  Continue reading »

Interview by Ed MacLaren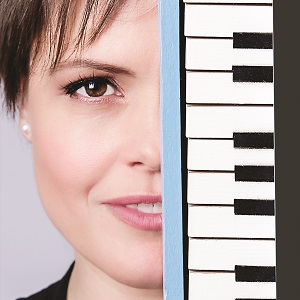 Canada's Jody Quine has always been an improviser – her personal philosophy of 'Yes And' has opened up her life and her music to a string of unique opportunities. After her well-received debut album in 2001, the Vancouver-based singer spent the next decade shining on a number of high-profile EDM collaborations while continuing to work on her own music. Finally, Jody has stepped out solo once more with her enchanting sophomore effort, "Seven", which puts the musical spotlight squarely back on her. Femme Metal Webzine got a chance to talk to Jody about still being considered a "new artist", fan-funding campaigns and the possibility of a Grammy nomination.
Hi Jody! Congratulations on the success of "Seven". What started out as a handful of demos has evolved over the past year into a possibly career-defining album. What a difference a year makes, right? Continue reading »
Independent Release
Review by Tony Cannella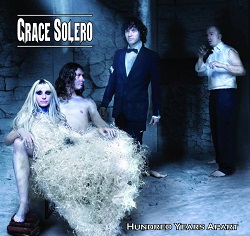 Following up her impressive debut album "New Moon", the UK songstress Grace Solero returns with an equally impressive sophomore outing, "Hundred Years Apart". The band has certainly grown and progressed and the songs on "Hundred Years Apart" are better rounded and sounds like a hungrier animal.
Grace Solero continues to walk the line between alternative, metal, electronic sounds and catchier, accessible hard rock. The songs do have a bit on an edge to them. "St. Ives" is a great example of a song that could get Grace Solero some mainstream attention as well as the haunting track "Once Again". On the other hand there are songs like "Riptide" and "Electro" that should please fans of the heavier stuff. Continue reading »
Independent Release
Review by Vard Aman
Metalheads who only listen to Metal and refuse to even give anything else a chance need not bother reading beyond this full stop. < That one there if you've accidentally overshot it. For those whose tastes are more varied, or who wish to experiment a bit, or who just have an open mind when it comes to music and will listen to anything as long as it's good, then this album is something you might seriously want to give a listen.
Anna Beliva (aka Anna Belaeva) is the former vocalist of a Russian Symphonic Metal band called Lanewin. (You can read a review of their last album here and an interview with Anna conducted when she was still in Lanewin here). Now Lanewin is no more and Anna is pursuing a solo career making a very different kind of music. Beliva is an obvious twist on her surname, combining her childhood nickname Iva to make it sound like "believer" (if I may paraphrase from Captain Obvious). This is apt because the one thing that has not changed from Lanewin is that her subject matter is largely about being positive and believing in oneself, but like it was with Lanewin, it's more of an attitude that comes across rather than being the equivalent of a lyrical self help book put to music. Continue reading »
Independent Release
Review by Tony Cannella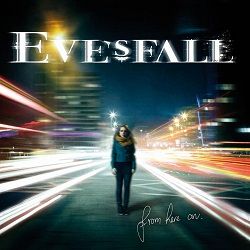 Eve's Fall is a melodic hard rock and metal band from The Netherlands. The band formed in 2012 and in a short amount of time has released their debut album, "From Here On". The impressive thing about Eve's Fall is their ability to mix catchy pop hooks and accessible melodies within a hard rock and metal framework. "From Here On" features plenty of that in abundance.
"Her Absence" opens things with a straight-forward riff as the soaring vocals of Liesbeth Cordia join in. This song features a great melody and pace. "No Compassion" picks up right where the previous song left off and is another quality number with a great, memorable chorus and melody. Continue reading »
6 color styles available:

Style switcher only on this demo version. Theme styles can be changed from Options page.