Browsing articles tagged with " leigh"
Label: Ravenheart Music
Review by Tony Cannella
Training Icarus is a melodic heavy metal band from London, England. The band is recently signed to the Ravenheart label (quite honestly one of the coolest of labels) and has issued their debut output, "Stand Aside".
The energetic opener "Stand Aside" comes crashing through to start the album. This song is based around a swirling guitar riff and lead vocalist Leigh Turner's expressive metal delivery. Throughout the 60-minutes worth of playing time, the band holds nothing back and delivers a truly metallic statement. The next Track "Nightmares" has a chugging riff and the song has an eerie, foreboding quality. The band certainly adds generous amounts of melody to their metal. Continue reading »
Interview by Miriam C.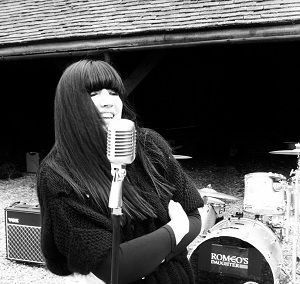 In the late 80s as Tony (our reviewer) said in the reviews " it was impossible to pick up an issue of Kerrang! Magazine without seeing something about the band gorgeous front woman Leigh Matty" – they were destined to be huge stars in the AOR/Melodic Rock panorama but something in the 90s changed, the grunge come and in a blaze crushed  and destroyed everything was good of the 80s and as a lot of AOR acts (including Romeo's Daughter) were facing difficulties in promote their music and the only solution was put an end to a band. Only the brave survived to that infamous period. At this moment, the international AOR scene seems safe and sound, for sure we have some comebacks (see UK's Fiona Flanagan and Dante Fox) but also some new rising stars (see Norway's Issa or Sweden's Nubian Rose); but talking about comebacks, after 19 years of stop and a successful comeback in 2009 at the Firefest festival, London based Romeo's Daughter are back with a new self-released album called "Rapture" and seems that RSD are ready to rule the world. So, after this short intro, I think, it's time to give some space and let Leigh Matty speaks herself.
Hi Leigh, first of all Happy Christmas and Happy New Year, welcome to Femme Metal Webzine and thanks for the interview. How are you? Would you mind share some details about the origins of Romeo's Daughter? How the whole story started and when?
Dear Miriam – a very happy New Year to you too! Sorry about the delay in me getting this back to you! Well, the Romeo's Daughter story really started in 1984/85 when I answered an advert in a well known music magazine – they were looking for a singer to front their band and I called the number and got through to Craig ( the guitarist and song writer). We got on very well on the phone and I ended up being the 1st singer they saw out of around 70 – I got the job! We worked on songs and getting the right band members for a couple of years and after a lot of blood, sweat and tears, we released our 1st album in 1988. We were named after a line in "Cry Myself to Sleep" as no one could agree on a name – I don't think we could have been called anything else though – it was perfect for us! Continue reading »
Label : RD Records
Review by Tony Cannella
There was always a curiosity about Romeo's Daughter. In the 80s it was impossible to pick up an issue of Kerrang! Magazine without seeing something about the bands gorgeous front woman Leigh Matty. So, after a few years I finally heard them on one of the "Nightmare on Elm Street" soundtracks with the Mutt Lange produced "Heaven in the Backseat" it was an infectious slice of pop flavored, hard rock but shortly thereafter, they were gone – as the musical landscape had been changing. Fast forward almost 20-years later and the band has re-formed and releases the long awaited third album "Rapture".
Prior to the release of "Rapture", Romeo's Daughter also re-issued their first two albums (both excellent, by the way) and all that brings us to "Rapture". From the first note of the first song "Trippin' Out", it is almost like Romeo's Daughter never went away. This is classic, infectious AOR rock very reminiscent of their earlier stuff. The beautiful "Bittersweet" has a melodic side that is just won't quit and is largely acoustic driven and is one of the best songs. Leigh Matty hasn't lost a thing vocal wise, in fact she may even be better than before. Other highlights include: "Cannot Be the One" (a pretty cool ballad), "Keep Walking" (a great up-tempo rocker with an AC/DC style riff), "Lightning", "Precious Thing" and "Alive".
So, 19 years is a long time between albums. It will be interesting to hear opinions of long time fans. Was it worth the wait? Well, for me "Rapture" is a successful return to form for Romeo's Daughter. It is good to see them back and doing what they do best. Continue reading »
Label : Rock Candy Records
Review by Tony Cannella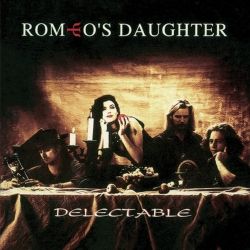 "Delectable" was the second album from UK mainstream rockers Romeo's Daughter. Despite the moderate success of their self-titled debut in 1988 it took five years for them to release their sophomore effort. On "Delectable" Romeo's Daughter provided a more stripped down, hard rock style and toughened up their sound a bit compared to the debut. Now, like the debut it has been re-mastered and re-issued via Rock Candy records.
The opener "Have Mercy" starts things off and showcases the bands more stripped down sound. Next is the upbeat, bouncy single "Attracted to the Animal". "Nobody Like You" is a blues-ish style power ballad, vocalist Leigh Matty really gives an impassioned performance on this one. "Nothing But Love" is next and opens with an AC/DC style riff. This is a very anthemic song and just flat out rocks! Other highlights include: "God Only Knows", "Ready or Not" and "Treat Me Like a Lady". There is one bonus track included here called "Talk Dirty to Me".
Unfortunately when "Delectable" was released in 1993 the musical landscape was changing and this album went largely unnoticed, and the band split-up soon after. Now Romeo's Daughter is back together and playing shows in the UK. Fans of AOR can only hope that new music isn't far off. Continue reading »
Label : Rock Candy Records
Review by Tony Cannella
Back in the late 80s, it was impossible to pick up a copy of the (then) legendary U.K. magazine Kerrang!, without there being something in there about the British AOR rock outfit Romeo's Daughter, particularly their gorgeous singer Leigh Matty who seemed to be in every issue (or just about). Before ever hearing them, if you were a reader of this magazine you already knew who they were. Their song "Heaven in the Backseat" was included on the soundtrack to the movie "A Nightmare on Elm Street, Part 5″ and later covered by Eddie Money. The band released two albums in the late 80s/early 90s and have just recently re-formed. To commemorate their reformation, their two albums have received the re-issue, re-master treatment and both feature previously unreleased bonus material.
Much of the album is produced by Mutt Lange (along with John Parr) and that much is obvious on the opening track "Heaven in the Backseat". It has that slick "Hysteria" style sound and background vocals that sound like they could have been performed by Def Leppard. Beyond that, Romeo's Daughter's debut is chock full of pop flavored AOR tunes like "Don't Break My Heart", "I Cry Myself to Sleep At Night", "Wild Child" (which was covered by Heart on their "Brigade" album) and "Hymn (Look Through Golden Eyes)". The re-issue includes three bonus live recordings of "Heaven in the Backseat", "Velvet Tongue" and "I Cry Myself to Sleep at Night". Mutt Lange produced so many of the 80s biggest albums that we forget that some bands just didn't go on to global success, and Romeo's Daughter is one of those bands that fell through the cracks, which is a shame, because I think based on the material on their two albums they should have been bigger than they were, but that's only my opinion. Their slick pop AOR sound will not be for everyone, especially die-hard metal heads.
I have always liked Romeo's Daughter and I am psyched that the band has decided to get back together. More importantly it is a great thing that their (small) catalogue has been made available once again. Sure their music may be on the pop side of things, but the songs are just so damn infectious and besides, you can't bang your head all of the time, can you? Supposedly, Romeo's Daughter is working on new material, which is good news for fans of melodic AOR rock. Continue reading »
6 color styles available:

Style switcher only on this demo version. Theme styles can be changed from Options page.