Browsing articles tagged with " matteo"
Label: Nuclear Blast Records
Review by Matteo Bussotti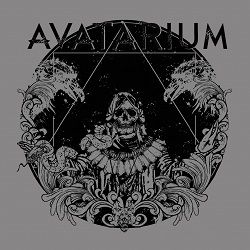 It's great to have a band with so much experience like Avatarium put out an album after only 8 months of activity, it means that their creative potential is at their best. You could ask "Why you said "so much experience" if they only formed 8 months ago?", well, my friends, Avatarium members aren't newbies of the musical scene, they're all well formed musicians, and you can feel it in the album. This isn't a work made by some teenagers in their garage, this is some serious Doom. All the songs give a sense of danger, as if you have something terrible waiting for you behind every corner…as Doom music should be. This is not an album to listen light-heartedly, it won't bring you happiness…but I guess that if you're looking for happy music listening to Doom…I think you might be in the very wrong place. I'm not saying, of course, that Doom is a depressive genre, but it's more on the powerful, energetic, dark side, and these are the feelings this album conveys. Continue reading »

Interview by Matteo Bussotti
"Soma" is simply a great album, which we encourage you to listen. Having already listened to Windhand's work before (their split with Cough) we decided this time to ask directly to their singer, Dorthia, to tell us something about their album. Here are the results!
Hi Dorthia! We're extremely pleased to have you here! My first question is about your stunning first album, "Soma". Can you just introduce us to it? Give us an overview, before getting into more specific question?
"Soma" is actually our second album, we put out a self titled album in March of 2012. "Soma" is a little more rock than the first one, however I think its heavier because its got a darker, moodier feel to it. Continue reading »
Label: Relapse Records
Review by Matteo Bussotti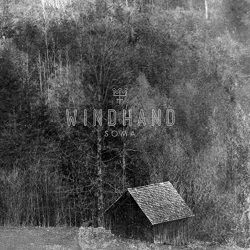 I've already reviewed Windhand, on the occasion of their split-EP with Cough. And I have to say my thoughts about this band haven't changed a bit. No, sorry, they have changed…in better.
"Soma" is clearly a doom metal album, with heavy distorted guitars, slow, defined rhythms, atmospheric, gloomy singing. The result will easily get your attention, and won't let it go for the whole album, even if it's long…more than one hour! Every song is 6 to 8 minutes long, and just when you thought you're through…here come the last two songs, with their 13 minutes length for the first one ( "Cassock" ), and…30 minutes for the second (and last) one, "Boleskine"! Continue reading »
Label: Rise Above Records/Metal Blade Records
Review by Matteo Bussotti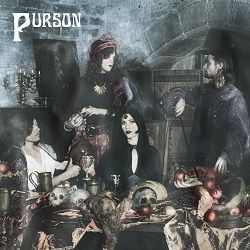 Have you ever heard of Baroque 'n' Roll? No? Then you don't know about Purson! This band from London really, really put out an excellent album. I don't know how else to define it. Of course, I'll say this from the beginning: for definition, Purson's sound is nothing new, so don't approach this album expecting to hear something that will make your head explode because you've never heard something like this before.
Instead, if you really love 60s and 70s psychedelic rock, you'll fall in love with this album immediately, I warn you. The thing I appreciated the most about "The Circle and the Blue Door" is that every song, every note, every nuance, every rhythm is crafted perfectly to recreate the sound from which Purson get their inspiration. It truly sounds like an album recorded in 1972 and discovered only today. You don't find much dedication in many bands these days, especially when they have to sound like a particular band, or genre. Continue reading »
Label: One Little Indian Records
Review by Matteo Bussotti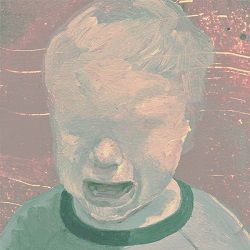 Can we consider "Samaris" as a folk album? I'm saying this because it seems like calm, haunting, relaxed but, in a certain sense, creepy sonorities are what distinguishes Iceland from the rest of the world. Is this kind of music (Do you know Sigur Ròs? You what I'm talking about then) becoming the voice of a nation? I hope so. I really, really hope so.
Samaris' sounds are beautiful, with a strong electronic component, and many ambient sounds which will get you in a relaxed mood and take you on a beautiful trip…full of dangers. There's a small "subtext" across the album: every song may seem harmless, but it gives the feeling that something bad is bound to happen. Like in a horror movie, you wait for something that's going to happen, but you don't know when it'll happen. The result is a beautiful feeling, which really draws you into the album, gently forcing you to listen closely to it. Continue reading »
6 color styles available:

Style switcher only on this demo version. Theme styles can be changed from Options page.