Browsing articles tagged with " matteo"
Independent Release
Review by Matteo Bussotti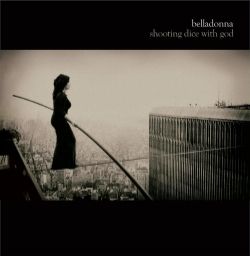 Italian band Belladonna formed in 2005, and since then they gained a constantly growing attention from media, bringing them also to Grammys, which is extraordinary for an independent band. They also claimed (and were recognized ) to have created a new genre: "rock noir". Listening to their latest album, "Shooting Dice With God", it immediately appears the sensuous side of their music, the soft roughness of their sound, and the beauty of their lyrics.
All the songs are capable of creating a very melodic carpet, before pushing you into a distorted, tight, heavy wall of guitars and drums. Continue reading »
Label : Relapse Records
Review by Matteo Bussotti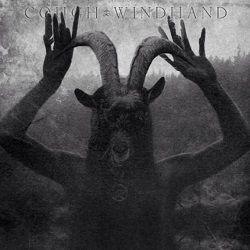 This split album divides into two 18-minute-long parts. Cough deliver a single, long song, which is more of an immersive experience rather than a simple song. Windhand give us two songs, for a most fast-paced experience, even if the second one, "Shepherd's Crook", is more slow-paced and "doomy". If you're looking for a proper doom album, you found it. This one is made by two excellent bands, too! I don't think, if you're into the genre, you'll be disappointed for one second by "Reflection of the Negative". Its slow, heavy rhythms, gloomy lyrics, heavily distorted guitars deliver sensations only well-made doom metal can.
In particular, Cough's song, "Athame", is a lot more atmospheric than Windhand's ones; you'll get trapped into it for its slow beat which makes you almost feel uncomfortable, but in a beautiful way. The guitars, with their heavy chords, deliver such power you'll feel overwhelmed by them…and I couldn't ask for more from a song like this. Continue reading »
Label : Stunvolume
Review by Matteo Bussotti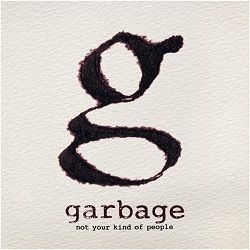 90′s Rock iconic band, Garbage, is finally back on the scene with their latest album: "Not Your Kind of People". For those of you who don't know Garbage, let me just say they feature Butch Vig (You know Nirvana's "Nevermind" and Foo Fighters' latest album, "Wasting Light"? This produced these albums, along with many others) on drums, Shirley Manson (one of the most famous and talented female singers of the last two decades, at least), Steve Marker on guitar and Duke Erikson on bass. The made some pretty famous songs, like "Cherry Lips", "Only Happy When It Rains" or "I Think I'm Paranoid". Do you remember now? So, are you ready for the time warp? Continue reading »
Independent Release
Review by Matteo Bussotti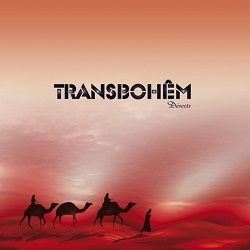 Transbohêm classify themselves as World Prog Metal, which is a pretty ambitious definition, if you ask me. Nonetheless…it's the most correct one! Sincerely, I've never heard anything like this before, their sound is unique; you'll find metal, with frequents changes of tempo, rhythm and atmosphere, passing from prog metal to arabian music, for example. This album is very challenging to listen to, simply because it always keeps your attention at a high level. Claire, the singer, doesn't actually "sings" she pretty much adds to the general atmosphere with her vocal abilities, creating a very suggestive result. In my previous reviews, I said multiple times that you would or wouldn't have like a certain album because of its particular genre. "Dèserts" is very strange, but…you cannot like it, even a little bit; it's so full of things you'll surely find an aspect of it you'll like, it may be the arabian, almost "funky" middle part in "Hun's Parade" or the powerful metal intro in "Caravan", you'll surely find something (or all) entertaining. And…I think this is the biggest compliment I can give to any band, to have a really catchy, "world" sound which can appeal to everyone, despite being very particular. Being for the most part instrumental, it may be difficult to get exactly the theme for every song, and so I'll write them here for you, just like the band explained them, to make you better understand all the subtexts behind every songs (because they deserve to be known, they're beautiful): "Caravan" refers, with its sound, to the peregrinations beduins do in the desert (nonetheless it's the "title-track") and they defined it as an "acoustic trip". Very appropriate. Continue reading »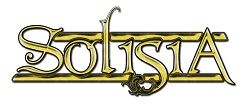 Interview by Matteo Bussotti
After some years of stop due to a line up change, Solisia are back with a masterpiece published on 2012 via Scarlet Records called "UniverSeason". Their third album sees the debut of the new singer, Elie Syrelia and for this reason, we've reached her and asked her some questions about her background, "UniverSeason" and how she got the singer spot in the band. Enjoy!
Hello Elie! We are so glad to have you here on Femme Metal! How is the public reacting to your latest album "UniverSeasons", which came out about 2 months ago?
Hello Matteo, thank you for this interview! Everything seems to be going well and we are very happy with the outcome. Continue reading »
6 color styles available:

Style switcher only on this demo version. Theme styles can be changed from Options page.