Browsing articles tagged with " norway"
Label: Rune Grammofon
Review by Warren Mayocchi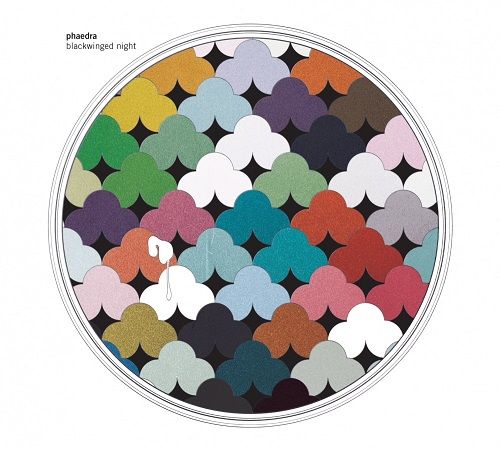 Take a dreamy flight into the "Blackwinged Night". Phaedra is primarily the work of Ingvild Langgård with the assistance of accomplished guests. This album is the sequel to a 2011 album titled "The Sea". If you have a look at the cover art on the two albums there is an obvious style connection. The band call themselves alternative/folk/soul however that does not adequately describe the moody sound landscapes that are present on this album.
At first listen the contemplative vocal performance is the dominant sound on this album, with music as an atmospheric, rhythmic background wash. However, on re-play the minimal music reveals itself to be heavily layered and more complex than it sounded the first time through the ears. There are a couple of reasons why I missed it on the first listen. Continue reading »
Label: Sacred Bones/Tissue
Review by Warren Mayocchi
There are some albums that require effort to appreciate. Consider the opening track on "Apocalyse, girl" by Jenny Hval. The track is called "Kingsize", it has a spoken word vocal with minimal music and sounds as backing. Bananas feature regularly within the lyric for "Kingsize", "I rock the bananas gently/Move back and forth/Don't wake them". The track continues and later we hear, "I beckon the cupcake/The huge capitalist clit". Are you intrigued? Do you want to hear what else happens on an album with this type of opening?
Beauty is in the ear of the listener and you will likely love or hate what Jenny Hval has created. Each song is a unique sound landscape that at times has the collage approach of "Revolution 9" by The Beatles, at times the musical beauty of the Goldfrapp album – "Felt Mountain", at times the diversity that you could expect from Emilie Autumn. Continue reading »
 Label: Napalm Records
Review by Warren Mayocchi
Sirenia have been active for fourteen years, and with their current female vocalist – Ailyn – for seven years. It is somewhat fitting then that Sirenia have a penchant for numbers, and in particular the number seven. To date there have been songs featuring seven on most albums: "At Sixes and Sevens" from "At Sixes and Sevens"; "Seven Sirens and a Silver Tear" from "An Elixir for Existence"; "Seven Keys and Nine Doors" from "Nine Destinies and a Downfall"; "Winterborn 77", "The Seventh Summer" and "Sirens of the Seven Seas" from "The 13th Floor"; and finally "Seven Widows Weep" from "Perils of the Deep Blue". The only album to miss out on a seven song has been "The Enigma of Life". The latest album from Sirenia has no song with seven in the title, but the album is called "The Seventh Life Path", and you will find that seven is a major feature of the album cover art. According to the artist – Gyula Havancsák – in the album art there are 7 ravens, 7 snakes, 7 roses and the scythe is a shaped like a number 7. Continue reading »
Interview by Alessandra Cognetta and Miriam C.
We have been following Sirenia for quite a few years, here at Femme Metal. We saw the Norwegian band created by mastermind Morten Veland evolve and develop their own style, which, in time, made them a distinguished protagonist of the symphonic metal scene. The recent release of their 7th full-length album "The Seventh Life Path", which provides further evidence of Sirenia's worth, gave us the chance to ask frontwoman Ailyn a few questions about the album and its conception, giving us an overview of the band's own path throughout the years.
Hello and welcome to Femme Metal, Ailyn! It's a pleasure to have us with you. Let's start with the big news: Sirenia's upcoming album "The Seventh Life Path" will be released almost all over the world on the 8th May, so how are you and the band living this important moment of your careers? What has been the reception so far?
In this moment, we are very excited! The album is finally released so we are looking forward to see people's reaction. Continue reading »
Label: Frontiers Records
Review by Tony Cannella
The Norwegian queen of melodic hard rock is back with her 4th album. Issa Oversveen released her debut album "Sign of Angels" in 2010 and through her following albums and up to her latest release ("Crossfire") she has continued to carve out a steady path in the world of melodic hard rock.
Like her previous releases Issa presents an album full of up-tempo, melody heavy melodic hard rock. I have always said that it is impossible to be angry or in a bad mood while listening to Issa's music and "Crossfire" is no different. The bouncy "Crossfire" gets us off to a high energy start that is heavy on the vocal harmonies that will stick in your head long after you've heard it for the first time. "New Horizon" is next and instantly became a huge favorite. Continue reading »
6 color styles available:

Style switcher only on this demo version. Theme styles can be changed from Options page.