Browsing articles tagged with " norway"
Interview by Alessandra Cognetta
When I was asked if I wanted to interview Einar "Kvitrafn" Selvik from Wardruna I had to stop for a good five minutes to register the news. If you don't know about Wardruna, you should immediately make up for that, for your own good. Wardruna is an ensemble of Norwegian musicians that combines runes, old and historical instruments, sounds produced by nature and a significant amount of talent to produce some of the most intense, primitive, magical (I could go on forever and I still wouldn't be able to describe it accurately) pieces of music you will ever hear. Kvitrafn is one of the main pillars of this extraordinary gathering of artists, delivering lyrics, vocals and instrumental performances since the first album of the "Runaljod" trilogy of albums, which is still in progress. Their second work, "Yggdrasil", has been released at the end of March and we took the chance to uncover some of the mysteries of their music. Read below for a nice conversation about music, shamanism, vikings, stereotypes and… well, just scroll down and see for yourself!
Hello and welcome to the 'zine, Kvitrafn! It's really a honour to have you here with us and put the spotlight on Wardruna. So, how are you and how's it going for Wardruna since the release of "Yggdrasil"? Continue reading »

Year 2013…
After 2 years of creative silence, we are back in the studio recording our 3rd – yet untitled – official surrealistic album. The recordings are currently taking place in Athens (Greece) & Oslo (Norway). We have parted ways with the French company Pervade Productions/Manitou Music/Thundering Records, which released our albums ''No Light but Rather Darkness Visible'' (2008) & ''Esoterica'' (2010).
Karmic Link are also happy to announce & welcome Kim ''Kimbo'' Gustavsson (ex-System Shock, ex-Taketh, ex-Deviant Breed), a multi-instrumentalist musician, to their ranks. Kim, who hails from Sweden, performed with Karmic Link as a live session drummer in Scandinavia, back in 2010. He will record all guitars/drums/bass for the new Karmic Link album. Continue reading »
Label : Autumnsongs Records/Burning Shed
Review by Davide Torresan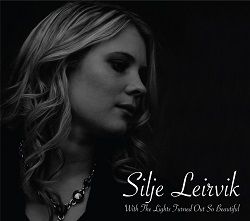 Silje Leirvik is a Norwegian singer-songwriter and this "With yhe Lights Turned Out So Beautiful" is her debut album. You know so little about her since she's still a rather unknown artist, especially outside her native country. The songs she has composed in the demos of 2006 and 2007 are really a rare beauty. Her sweet and gentle voice but at times a bit dark matches perfectly with the sound of the piano or the cello. Her skills as a singer allowed her to win several music awards and in 2006 she joined the Norwegian rock band Madrugada on tour. 2012 was the right year and she focused on her ideas, gathered over the years in her first album. It became really important the collaboration with the producer and composer Rhys Marsh who played most of the instruments in this record. Continue reading »

Interview by Robert Brady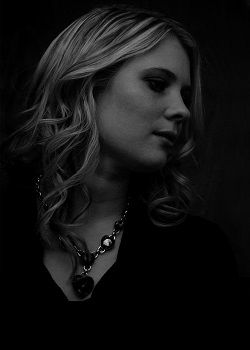 In a country that is notorious for its biggest musical export being Black Metal, Norway has also been building a great legacy of producing some of the top female vocalists, artists and musicians in the world. In modern time in the heavy metal and hard rock community, Norway has produced Liv Kristine ex-Theatre of Tragedy and current frontwoman of her own band Leaves Eyes, probably one of the most beautiful and undisputed powerful operatic vocalist in ex- Tristania soprano Vibeke Stene, Carmen Elise Espenæs of Midnattsol and on the pop side Marion Raven.
However, Norway has certainly been hiding a true treasure and one of the most beautiful ambient and classically minded artists I have heard in quite a while in the lovely Silje Kristin Leirvik. After listening to her debut album "With Lights Turned Out So Beautiful", which was 10 years in the making, I discovered a true diamond and beautiful soul. "With Lights Turned Out So Beautiful", Silje Kristin Leirvik has open the door to her soul and spirit to the world to see and at the same time left the listener room to perhaps find themselves or relate to Silje's personal journey as their own.
Continue reading »

Interview by Alessandra Cognetta
In this interview we get to know a bit more about Trude Eidtang and her newest project When Mary. Their first album, "7SUMMERS7WINTERS" has been released a couple of months ago and it is a well-crafted, passionate work with lots of interesting elements and some of the most original vocals you're going to listen to this year. Trude gave us some really detailed insight on the album and on herself as a musician and as a person. We also get to know a few pros and cons of Norwegian culture and history and discuss songwriting, yoga and folk instruments. But enough with the blabbering, scroll down and read (and listen, too)!
Hello and welcome to Femme Metal, Trude! How are you and how's it going for When Mary? Continue reading »
6 color styles available:

Style switcher only on this demo version. Theme styles can be changed from Options page.