Browsing articles tagged with " of"

Interview by Miriam C.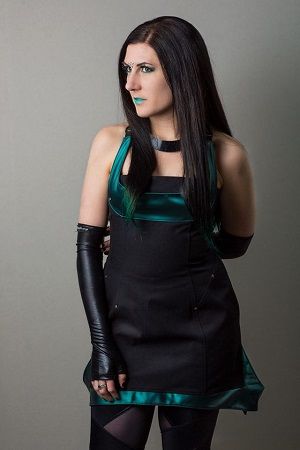 Three years later the release of "Manticore and Other Horrors", Cradle of Filth comes back with a brand new effort that, music-wise, brought us to the golden age of the band and it introduces us this "Hammer of the Witches". For the occasion, Femme Metal wants to offer you an exclusive interview with Lindsay Schoolcraft, the brand new keyboardist of the English combo and she reveals us something about the genesis of this new, dark record.
Hi Lindsay and welcome (back) to Femme Metal. It's a great pleasure for us to host you here today. How are you doing?
Hey! Thanks so much for having me. I'm ok thanks. Just getting ready for our dates.
Let's talk about the brand new Cradle of Filth album, called "Hammer of the Witches". Would you mind giving us a little, short description of this record?
Well, we started working on it early 2014 just before the European tour with did with Behemoth. It took us about 14 months between tours and we did it mostly over the internet, but we made it work. Continue reading »
Label: Century Media Records
Review by Alysha Hayden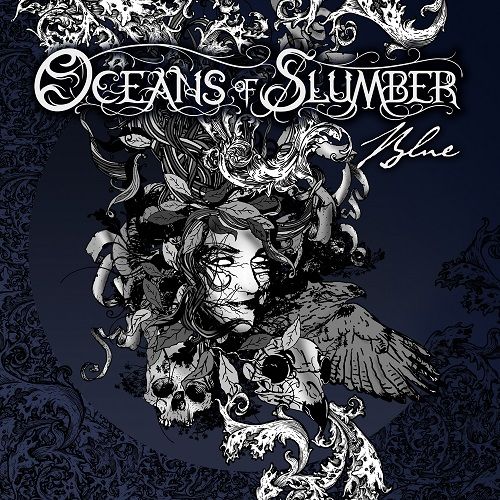 Oceans of Slumber are a progressive metal band based out of Houston, Texas in the US. Comprising of Cammie Gilbert on vocals, Dobber Beverly on drums, Anthony Contreras on guitar, Sean Gary also plucking those guitar strings, Keegan Kelly on bass and lastly Uaeb Yelsaeb on the synthesizers. The "Blue" EP opens with Candlesmass's cover "Solitude" where Cammie's voice absolutely gives this song the hauntingly beautiful lyrics the spine tingling emotion they needed. Instantly her voice reminded me of the talented Florence Welch from Florence and the Machine. They kicked this track up a notch and dare I say, made it better. OoS couldn't have made a better selection for the opening of this record. Next they pay respect to metal legends, Led Zeppelin with a cover of the iconic "Kashmir" giving us a luscious taste of Cammie's range while they make the song their own.  Continue reading »
Interview by Miriam C. and CriX
I'm not able to express with words what's happened when I've received by email this interview. It's hard trying to explain your feelings when one of your FAVORITE singer ever takes time to reply to your humble questions 'cause at the end of the day, you're merely a fan that loves metal music. But the only thing you know is that all your sacrifices that you have done were worth for it. Personally, Tarja is the ONE that, back in the day, make me discover the metal music throughout my adolescence. I can still recall blasting my ears at 6 AM during my daily trip by train with Nightwish's "Devil & Deep Dark Ocean" on my way to the High School . And this words are still resounding in my ears (and forever they will):
"We shall come to set the dolphins free
We shall wash the darkened bloodred sea
Our songs will echo over the mountains and seas
The eternity will begin once again in peace" Continue reading »
Label: Nuclear Blast Records
Review by Alysha Hayden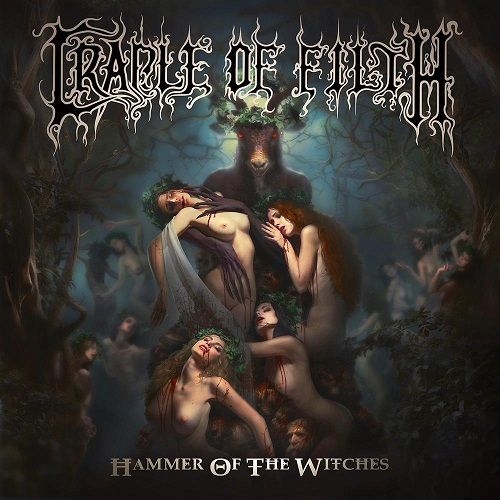 Cradle of Filth are an English extreme gothic metal band from Suffolk with Dani Filth out front on vocals, Richard Shaw and Ashok on guitar, Daniel Firth on bass, Martin Skaroupka drums and Lindsay Schoolcraft rounds the band out on keys and female vocals. "Hammer of the Witches" opens by taking the listener for a melodic jaunt through a gothic circus sideshow on its way through the trees to the inner workings of the coven that is this album. The cover was crafted by the talented Latvian artist, Arthur Berzinsh and is breathtakingly detailed. Arthur has captured the tone and themes of this album in a way only he can. Arriving at the witches circle, "Yours Immortally" unleashes the extreme metal sound we're so used to from Cradle of Filth with Dani Filth leading the rite. By track five, "Blackest Magick in Practice", I was in love and ready for sacrifice. Continue reading »
Interview by Miriam C.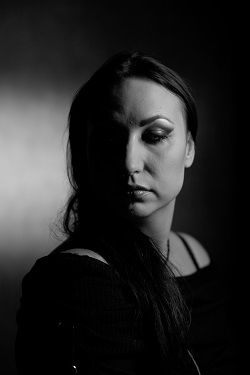 Interview Shape of Despair, in particularly the talented singer Natalie Koskinen, feels like crowning an old dream. I've always considered the Finnish quintet one of the most underrated doom metal acts so it's time to shine some light in this eternal darkness and give to their fourth album "Monotony Fields" the place that deserves.
Hi Natalie, first of all welcome to Femme Metal Webzine. How are you?
Hey You, nice to do interview with Femme Metal Webzine! I´m doing just fine, thanks for asking.
We're here to discuss with you new album "Monotony Fields", out now via Season of Mist. When you started to gather your first ideas for this record and can you give us more insights about its lyrics?
The first ideas were born few years ago, when Jarno and Tomi starts to composing new songs for Shape of Despair. Continue reading »
6 color styles available:

Style switcher only on this demo version. Theme styles can be changed from Options page.