Browsing articles tagged with " of"
Label: Nuclear Blast Records
Review by Alysha Hayden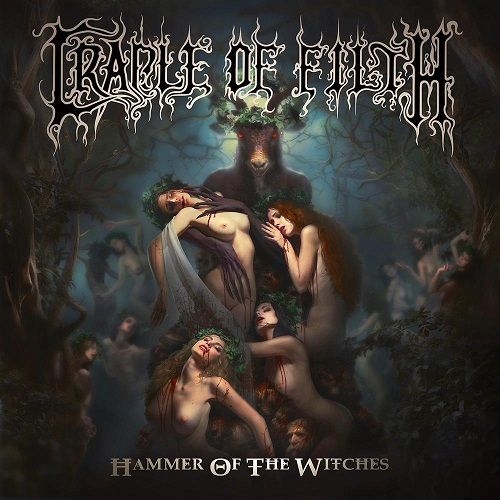 Cradle of Filth are an English extreme gothic metal band from Suffolk with Dani Filth out front on vocals, Richard Shaw and Ashok on guitar, Daniel Firth on bass, Martin Skaroupka drums and Lindsay Schoolcraft rounds the band out on keys and female vocals. "Hammer of the Witches" opens by taking the listener for a melodic jaunt through a gothic circus sideshow on its way through the trees to the inner workings of the coven that is this album. The cover was crafted by the talented Latvian artist, Arthur Berzinsh and is breathtakingly detailed. Arthur has captured the tone and themes of this album in a way only he can. Arriving at the witches circle, "Yours Immortally" unleashes the extreme metal sound we're so used to from Cradle of Filth with Dani Filth leading the rite. By track five, "Blackest Magick in Practice", I was in love and ready for sacrifice. Continue reading »
Interview by Miriam C.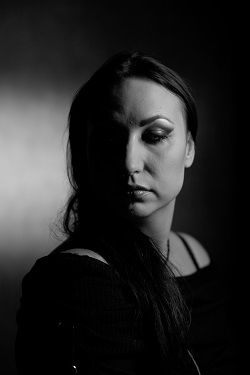 Interview Shape of Despair, in particularly the talented singer Natalie Koskinen, feels like crowning an old dream. I've always considered the Finnish quintet one of the most underrated doom metal acts so it's time to shine some light in this eternal darkness and give to their fourth album "Monotony Fields" the place that deserves.
Hi Natalie, first of all welcome to Femme Metal Webzine. How are you?
Hey You, nice to do interview with Femme Metal Webzine! I´m doing just fine, thanks for asking.
We're here to discuss with you new album "Monotony Fields", out now via Season of Mist. When you started to gather your first ideas for this record and can you give us more insights about its lyrics?
The first ideas were born few years ago, when Jarno and Tomi starts to composing new songs for Shape of Despair. Continue reading »
Label: Season of Mist
Review by Warren Mayocchi
Funeral doom is not a metal genre to which I typically listen, and that is what has been created by Shape of Despair. Perhaps the dark, slow and heavy genre is an acquired taste, or maybe it requires the right mood – but most music sounds wrong if you are not in a responsive personal place. On "Monotony Fields" the band have created an album of cinematic dirge. To be clear, that was a compliment. There are many elements contributing to the expansive music created by the band which keep the sound thoughtful even without any lead vocal. This is clearly demonstrated on the opening track –  "Reaching the Innermost" – where we only hear the sound of the band for the first 5 minutes after which the lead vocal begins. Continue reading »

Interview by Ary G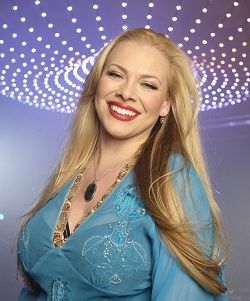 The corresponding commitments seem not to stop the couple (only in professional terms) Kiske/Somerville, that, after almost five years of silence, comes back with the second album of this project. On the occasion of the upcoming release of "City of Heroes", we had the opportunity to have a chat with the beautiful Amanda Somerville about future plans and this brand new, highly anticipated record.
Ciao Amanda 😀 Ary's here! Welcome back to Femme Metal.net! First of all, I'd like to congratulate with you and your husband and I'd like to congratulate for the baby! 😀 We've discovered that you'll be a great mom so congrats, really I guess you're super happy!
Ciao Ary! Thank you for having me once again.

And thank you for the well wishes! Yes, Sander and I are very happy. Continue reading »
Label: Frontiers Records
Review by Warren Mayocchi
Amanda Somerville and Michael Kiske have released a collaboration with a heroic title and similarly themed lyrical content. This is a fun album – combine a couple of great voices with a solid backing band, give them songs of heroism and inspiration, then listen to the powerful output. The music on the album stays with the rock sound displayed in the couple of videos that have been created for "City of Heroes" and "Walk on Water". To my ears, the latter is the best track on the album.
There is variety in the sound of the band with regular musical highlights from all musicians. Mostly the album has an energetic melodic hard rock approach. Continue reading »
6 color styles available:

Style switcher only on this demo version. Theme styles can be changed from Options page.