Browsing articles tagged with " of"
Interview by Michelle Henriquez
Recently we've had the opportunity to interview Witch Mountain singer Uta Plotkin while they were on a European tour. For those of you who don't know Witch Mountain, be prepared to hear something very different. Witch Mountain is a mix of doom and blues with songs about horror stories, life experiences and dreams. The band founded in Portland, Oregon, will soon be releasing a new album, "Mobile of Angels", in September 2014. Witch Mountain is in many ways a very unique band. Witch Mountain is a Doom Metal band with clean female vocals and it therefore brings another feel to doom metal. In this way, it differs from traditional doom metal bands that have mainly male grunts. Continue reading »
Independent Release
Review by Tony Cannella
On Valentine's Day of this year the Dutch symphonic power metal band Magion announced that they were calling it quits. Since the band formed in 2005 they released an EP, two demos and two full-length albums. Their announcement came as a bit of a surprise, since their just released second album "A Different Shade of Light" is their best, most sophisticated work to date.
"A Different Shade of Darkness" is 10-songs and 65-minutes worth of killer material. The album begins with the excellent, "Beloved Enemies". The massive "Masquerade" is up next and features an almost thrash metal vibe which is combined with the technical complexity which defines this album. Continue reading »
Videointerview by Abigail Henry
Independent Release
Reviews by Tony Cannella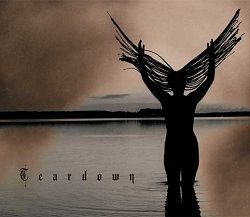 Released in 2004, "Drowned in Your Tears" is the first recorded output from the Finnish band Teardown. Even though this is their first attempt, their sound is rawer and the production is not as good as what came after. Still, for fans of the band it is an interesting look at how Teardown started and has progressed over the years.
"Stolen by Sorrow" opens things on an up-tempo, energetic pace. "Iced Heart" is a bit slower and has a heavy, doomy quality to it. "Dust" is next and opens up acoustically, like a lot of the bands material as the heavy guitars join in. Even though the final track, "Drowned in Your Tears" opens with a slower pace it quickly speeds up and shows what this excellent melodic metal band is capable of. Continue reading »
6 color styles available:

Style switcher only on this demo version. Theme styles can be changed from Options page.
Archives
Calendar
October 2014
M
T
W
T
F
S
S
« Sep
1
2
3
4
5
6
7
8
9
10
11
12
13
14
15
16
17
18
19
20
21
22
23
24
25
26
27
28
29
30
31