Browsing articles tagged with " of"
Independent Release
Review by Tony Cannella
On Valentine's Day of this year the Dutch symphonic power metal band Magion announced that they were calling it quits. Since the band formed in 2005 they released an EP, two demos and two full-length albums. Their announcement came as a bit of a surprise, since their just released second album "A Different Shade of Light" is their best, most sophisticated work to date.
"A Different Shade of Darkness" is 10-songs and 65-minutes worth of killer material. The album begins with the excellent, "Beloved Enemies". The massive "Masquerade" is up next and features an almost thrash metal vibe which is combined with the technical complexity which defines this album. Continue reading »
Videointerview by Abigail Henry
Independent Release
Reviews by Tony Cannella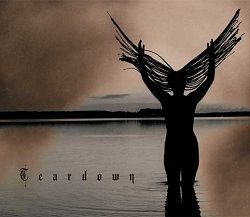 Released in 2004, "Drowned in Your Tears" is the first recorded output from the Finnish band Teardown. Even though this is their first attempt, their sound is rawer and the production is not as good as what came after. Still, for fans of the band it is an interesting look at how Teardown started and has progressed over the years.
"Stolen by Sorrow" opens things on an up-tempo, energetic pace. "Iced Heart" is a bit slower and has a heavy, doomy quality to it. "Dust" is next and opens up acoustically, like a lot of the bands material as the heavy guitars join in. Even though the final track, "Drowned in Your Tears" opens with a slower pace it quickly speeds up and shows what this excellent melodic metal band is capable of. Continue reading »
Label: Revalve Records
Review by Luisa Mercier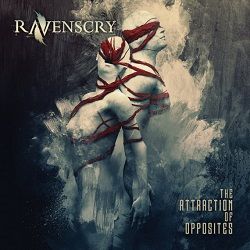 I have been following Ravenscry since they released their very first record, and from that moment on I never stopped appreciating what they do. In the Italian metal scene, that may offer little that can really spark an interest in me, they always represented a pleasant exception and this new album "The Attraction of Opposites" is just another confirmation. As the title suggests, the album is built on the concept of opposites, both in life and in the musical context. The tracklist has been compiled opposing a track to the other; so we have the opener "The Luxury of Distraction" versus closing track "ReaLies", second track "The Witness" versus "Your Way" and so on. These contrapositions are then summed up in "Cynic", meaningfully placed at the half of the record, between the two halves.  Continue reading »
6 color styles available:

Style switcher only on this demo version. Theme styles can be changed from Options page.
Archives
Calendar
September 2014
M
T
W
T
F
S
S
« Aug
1
2
3
4
5
6
7
8
9
10
11
12
13
14
15
16
17
18
19
20
21
22
23
24
25
26
27
28
29
30