Browsing articles tagged with " of"
Interview by Miriam C.
If right now there'll be any competition for the 2015 Best Release, the winner in my personal rank might be, without any doubt, Germany's Beyond the Black. Although they don't re-invent the genre, their debut album "Songs of Love and Death" sounds so fresh and enthralling. So, it was the right occasion for chat with the singer Jennifer Haben and to get more infos about BTB and their next plans.
Hi Jennifer, first of all welcome to Femme Metal Webzine and thank you so much for dedicating some of your time to us. How are you?
No problem! I'm fine, thank you.

For our readers that still don't know your fantastic band would you like to introduce us how Beyond the Black is born?
Beyond the Black was born last year. At the beginning of 2014, I wrote some songs with the producers of Elephant Music that progressed into that sound we have now. Later, I met my bandmates through Hannes of Kissin' Dynamite. We hit it off immediately, both on a professional and personal level. After that, it didn't take long until we were standing in the rehearsal room together, practicing our songs.
Almost one month ago you've released your debut album "Songs of Love and Death" via Universal Music Germany. Do you have some nice memories to share about its recordings?
It was awesome working with my producer team! Hardy from Elephant Music for example is very critical and encouraging. I love that, because drives us all to do our best when making music. I love to sing very emotionally. Singing in the vocal booth in the studio was a great experience. It allowed me to tap into the emotions of every song and let those emotions influence and improve my singing.
Also the full-length was produced by Sascha Paeth, how was working with him? It was very demanding?
Sascha is great! When I think of him, I think of the Hamburg Metal Dayz, when my bandmates drove with two cars to Hamburg and one of them came into an endless traffic jam. We were afraid they wouldn't be able to play the gig with us. As our time was running out, we asked Sascha if he could jump in and play the bass. He had been working on our songs in the studio beforehand and was familiar with the instrumentals. Luckily, he said yes and immediately started practicing our songs backstage. In the last minute before it was time to go on stage, the other car arrived at the venue. We set up our instruments in record time and had a blast on stage. Through his willingness to help us out in a clinch, Sascha showed that he's is a very cool guy! And so was the rest of the working with him.
Talking about "Songs of Love and Death", you've stated these words in the official Facebook page: "They tell the listener about the pain of separation, blows of fate, but also about hope, the overwhelming will to fight and to never give up". From your personal point of view what can you disclose about the album's lyrics and thematics?
The lyrics range between personal experiences, feelings and emotions, but also the notice of other people, situations or experiences. Often you hear a melody and triggers an emotion, an experience or a memory inside of you. You have pictures before your eyes that let you write something down to express those feelings.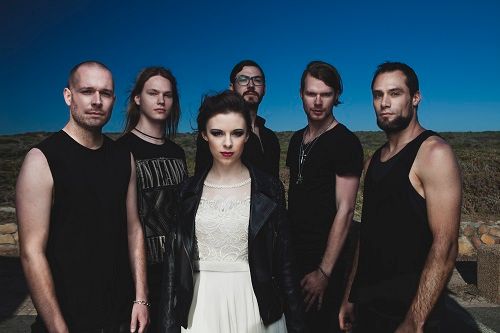 I cannot forget to mention that your single "In the Shadows" is featured in the OST of the German film "Northman – A Viking Saga". First and foremost, did you enjoy watching it? (Hahaha never taken for granted my questions LOL) – Aside this can give us more infos about its plot?
Yes I liked it very much. I love movies from medieval times like the series "Game of Thrones". "Northmen" begins with a crew of Vikings, who are caught in a storm, so they have to seek rescue in a land of their enemy's. As you might have seen in our music video, one of the main characters is a girl in that movie that causes the most fights (which is the case in most situations today too ;)). I don't want to give too much away but I can say: you should watch the movie. It's worth it, if you're into action films.
Why did you have decided to include Motorhead's cover of "Love Me Forever"? There is any specific reason?
When I heard the song at the first time, I directly went to my piano to try out this song with my voice. The song transfers really well to the piano. It has powerful lyrical topic and I loved to play it, so I worked out a great version of our own, together with my producers.
As I've recounted before your debut album was published via Universal Music Germany, precisely through their imprint called AIRFORCE 1. Congratulations for this signing deal because for being a debutante band is such a huge step. Now would you like you mind to take a trip down memory lane and explain us when and how did you get signed with them?
I've been working with Airforce1 for 5 year, for different projects in the past. They believed in me all these years. We tried many things and last year we found the right thing for me. I'm very thankful and a bit proud to be able to work with such a great team!
It's quite peculiar how Beyond the Black debuted in a huge stage such as Wacken 2014 without even have published a full-length, for what I get, the Wacken promoters were very stoked by your music. What memories can you recall about that experience? Did you were frightened?
At first, we couldn't believe that this is real. We weren't frightened, but we were very excited because it was our very first show. The first time that people would show us if they liked our music or not. And then on the largest heavy metal festival in the world. It was incredible.
Jennifer, I know that both you and your bandmates are musically trained but I'm curious to know which your musical influences are and how your training has helped you.
My first band was formed when I was 9 years old. We played so many different kinds of music. From AC/DC to Amy Winehouse and Evanescence… very old and new songs, too. So you can see, I'm influenced by a big spectrum of music since I was very young.
What are your next tour plans? Where your fans can catch you in the next months? Also do you have any plans for an EU tour? I see that you are preparing something interesting…
Yes, in May we will play four exclusive club shows in bigger German cities. Then we'll play the great Wacken Open Air again this year. We will also rock the Metal Cruise II & III. Some other festivals are planed outside of Germany, too. You can find all dates on our homepage.
So, Jennifer, it's time for your parting words – I really thank you for your time – please greet freely our readers and your fans. Thanks again!
Yes, I'd like to greet all of our fans and thank them for their support. It's awesome what great feedback we get on our Facebook page. We're very thankful for every fan! Thank you for the nice interview.:)
Links
Label: Sony Music Denmark
Review by Alessandra Cognetta
"The Color of Dark" is the second album born from the collaboration between singer-songwriter Eivør and bassist, composer and producer Lennart Ginman. The duo brings together once again a mix of multiple genres, from pop to electronica to jazz, displaying great versatility. Eivør's voice works as a common thread, even a guide, for the listener, stepping away from her usual material in a bold direction, but still retaining the quality and passion that has been the artist's trademark throughout her career. Ginman has definitely succeeded in crafting songs that bring out the best from the musicians, creating music that is as varied as it is seamless.
The album kicks off with the soft tunes of "My Little Blue Star", enriched by darker moments here and there and orchestral sections that help sustain the song structure and establish a particular atmosphere which shifts between crepuscular and smooth, like a soft caress. Continue reading »

Interview by Naomi Rigley
Transcription by Miriam C.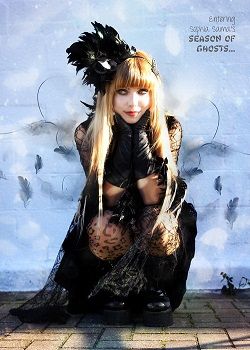 Season of Ghosts, conceived by ex-Blood Stain Child vocalist Sophia Aslanidou came together during October 2013. The newly established band combines a mixture of extreme rock and metal with electronics and sci-fi/horror elements. Well-known in the Japanese music industry, Sophia's quirkiness comes across in not only her fashion style but also in Season Of Ghosts.
And with the release of their debut album "The Human Paradox" being announce at MFVF XII, Femme Metal Webzine had the pleasure of talking to the vocalist about her career.
Thanks for taking the time to talk to us here at Metal Female Voices Festival.
Thank you very much! Continue reading »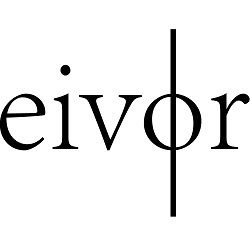 Interview by Alessandra Cognetta
Eivør Pálsdóttir
is a singer songwriter from the Faroe Islands. With her incredible voice, she has created music in a huge variety of genres, always challenging herself and pouring all her passion into her songs. Her latest effort is a collaboration with Lennart Ginman, "The Colour of Dark", a mesmerizing album that showcases her great vocal skills. Eivør is about to release her new solo album, "Bridges", about which we have exclusive news, and kindly lent us some of her time for a nice, in-depth chat about her music and much, much more. The result of this long, friendly conversation involves everything from songwriting through beatboxing (no kidding!) to the Hobbit, from her role as Marilyn in an opera to her thoughts about women in the music industry, where she also kinda interviewed me back. Eivør is a sincere, authentic artist, whose works I cannot recommend enough, and I think this interview stands as good evidence for my case.
Hello and welcome to Femme Metal Webzine, Eivør! It's a pleasure to have you with us. What have you been up to, lately? Continue reading »
Label: Century Media Records
Review by Tony Cannella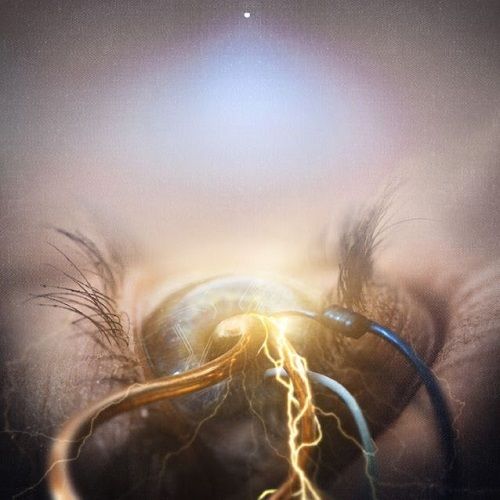 The Montreal based melodic death metal outfit The Agonist suffered a huge loss when front woman Alissa White-Gluz left to join Swedish thrashers Arch Enemy. Obviously it can be a bit tricky (and scrutinizing) to change singers but the band could not have found a better replacement (in my estimation) than Chicago's own Vicky Psarakis. Now with their new singer in place, The Agonist have released one of the most anticipated albums in recent memory… and it is a good – no make that a great one! Ladies and gentlemen, get ready for "Eyes of Providence".
Vicky's style fits right in with the band. She can sing the extreme stuff, she can sing the clean stuff and the band doesn't miss a beat. The 60-minute album is just ferocious and intense pretty much from start-to-finish. Continue reading »
6 color styles available:

Style switcher only on this demo version. Theme styles can be changed from Options page.