Browsing articles tagged with " of"
Label: Titan Music
Review by Warren Mayocchi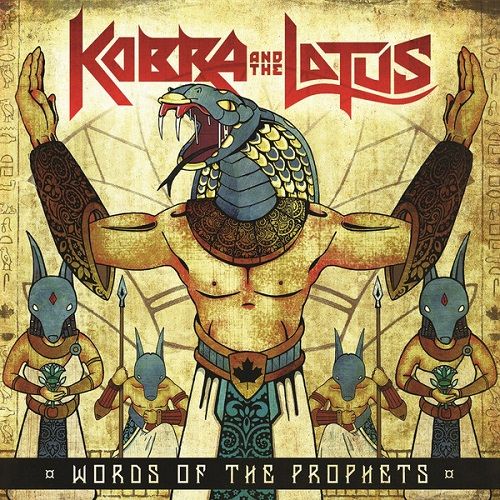 Neil Young, Leonard Cohen and Joni Mitchell all come from Canada. So, when Kobra and the Lotus decided to make an EP featuring classic Canadian artists, there is a broad set of very talented bands from which they can choose. They decided to select artists that they liked in their youth. All of the aforementioned Canadian legends have been inducted into the Canadian Music Hall of Fame, and all but one of the artists that Kobra and the Lotus cover have also been inducted.
A video has been produced for the Alannah Myles cover, "Black Velvet", the youngest song on the album. As with all the songs on the EP, the band bring a noticeably heavier sound and Kobra Paige brings her great rock voice. All songs are performed well, Kobra and the Lotus display their musical competence and love for the original songs. Continue reading »
Label: Inverse Records
Review by CriX
The Finnish progressive rock/metal ensamble Embassy of Silence is back with their third album "Verisimilitude". The first track "Shame, Spin & Click" is a poppish song with some rock and jazz influences, the approach wasn't the easiest but after a few of times that I've listened to it the chorus stucked immediately my head. "Thimble" is, in my opinion, THE best track from this album: I love so MUCH the slow and dark intro who then segues into Ines Lukkanen's velvetly voice whose progressive sound and its fairy chorus creates a mystical atmosphere. Track n #3 "Absurdoscope" with its badass guitar riffs and solos is a great song but it would be perfect without the studio joke at the ending. If Ines's vocals gets more sensual in "Moths", in "Dear Mr. Steele" there is something dark in its sound even though the chorus is catchy and believe me, this gothic tune it's the perfect track for closing the album. Continue reading »

Interview by Miriam C.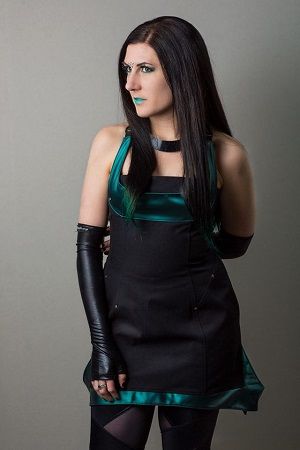 Three years later the release of "Manticore and Other Horrors", Cradle of Filth comes back with a brand new effort that, music-wise, brought us to the golden age of the band and it introduces us this "Hammer of the Witches". For the occasion, Femme Metal wants to offer you an exclusive interview with Lindsay Schoolcraft, the brand new keyboardist of the English combo and she reveals us something about the genesis of this new, dark record.
Hi Lindsay and welcome (back) to Femme Metal. It's a great pleasure for us to host you here today. How are you doing?
Hey! Thanks so much for having me. I'm ok thanks. Just getting ready for our dates.
Let's talk about the brand new Cradle of Filth album, called "Hammer of the Witches". Would you mind giving us a little, short description of this record?
Well, we started working on it early 2014 just before the European tour with did with Behemoth. It took us about 14 months between tours and we did it mostly over the internet, but we made it work. Continue reading »
Label: Century Media Records
Review by Alysha Hayden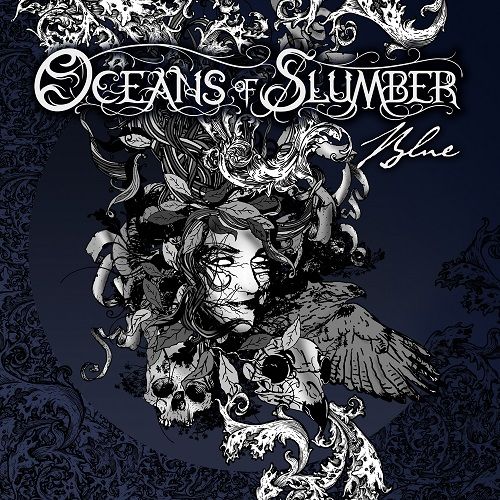 Oceans of Slumber are a progressive metal band based out of Houston, Texas in the US. Comprising of Cammie Gilbert on vocals, Dobber Beverly on drums, Anthony Contreras on guitar, Sean Gary also plucking those guitar strings, Keegan Kelly on bass and lastly Uaeb Yelsaeb on the synthesizers. The "Blue" EP opens with Candlesmass's cover "Solitude" where Cammie's voice absolutely gives this song the hauntingly beautiful lyrics the spine tingling emotion they needed. Instantly her voice reminded me of the talented Florence Welch from Florence and the Machine. They kicked this track up a notch and dare I say, made it better. OoS couldn't have made a better selection for the opening of this record. Next they pay respect to metal legends, Led Zeppelin with a cover of the iconic "Kashmir" giving us a luscious taste of Cammie's range while they make the song their own.  Continue reading »
Interview by Miriam C. and CriX
I'm not able to express with words what's happened when I've received by email this interview. It's hard trying to explain your feelings when one of your FAVORITE singer ever takes time to reply to your humble questions 'cause at the end of the day, you're merely a fan that loves metal music. But the only thing you know is that all your sacrifices that you have done were worth for it. Personally, Tarja is the ONE that, back in the day, make me discover the metal music throughout my adolescence. I can still recall blasting my ears at 6 AM during my daily trip by train with Nightwish's "Devil & Deep Dark Ocean" on my way to the High School . And this words are still resounding in my ears (and forever they will):
"We shall come to set the dolphins free
We shall wash the darkened bloodred sea
Our songs will echo over the mountains and seas
The eternity will begin once again in peace" Continue reading »
6 color styles available:

Style switcher only on this demo version. Theme styles can be changed from Options page.