Browsing articles tagged with " of"

Interview trascribed by Heathen
Questions by Miriam "NocturnalConcerto"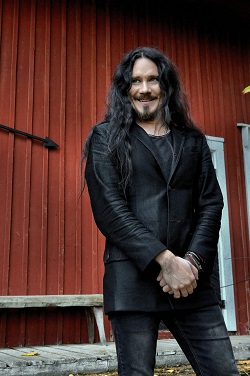 Tuomas Holopainen goes solo, no, don't you worry, the Maestro is not disbanding Nightwish (at least for now) but he has taken a nice musical detour for fulfilling one of his dream: composing and releasing a soundtrack based on one of his favourite Disney characters, Roope-Setä , known internationally as Scrooge McDuck.
Do you remember the moment, when you got the book – "The Life and times of Scrooge McDuck" – and read it the first time?
It would have been right after the release in 1995, 1996, but some of those stories were already been published in the finnish 'Duck' magazine beforehand so I read those, but for the first time, when I read all the chapters in chronological order, that would have been 1996, I think. But three years later it was in the fall of 1999 I had the original idea to paint the story with music one day. And actually the first person I have talked about this was Tony Kakko, from Sonata Arctica, because he is an equally big Don Rosa fan as I am. He said " Yeah, that's a really cool idea, if you ever do that please ask me to join it". That has happened now. Continue reading »
Label: All Out Music
Review by Tony Cannella
La Strange – also known as – Angela Castellani is a singer from Northern Italy. Her debut album is called "Queen of Disguise" and is made up of 10-songs and 38-minutes worth of worthwhile melodic hard rock.
The bluesy opener "Control" gets the ball rolling. Angela's voice carries a lot of Fire and passion, and that continues on the next song the haunting "Addicted to Some Thoughts". "Enjoy All Their Lies" starts off as ballad before transforming into a like-able up-tempo rocker. This song changes tempos several times and Angela pushes her vocals to the limit. Other highlights include: "Far Away", a cover of the Michael Jackson song "Give in to Me" and the last two songs "Queen of Disguise" and the ballad "You Finally Knocked Me Down". Continue reading »
Label: Massacre Records
Review by Tony Cannella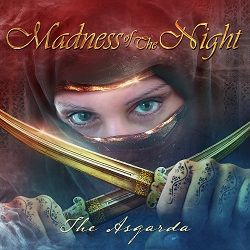 Madness of the Night is a Gothic metal duo from Sweden. They've just issued their debut album via massacre which is titled "The Asgarda" – and it is a trippy 48-minute excursion into the dark side of rock music.
Madness of the Night draws influences from a diverse range of bands such as Sisters of Mercy, Dead Can Dance and The Cult. Their music has a foreboding, dark and ominous vibe to it and singer Abir Blackshadow offers a unique vocal style to the songs. She's got the type of voice that fans will either love or hate, but once you hear it you can't ignore it. Now, on to the songs; in all there are 11-tracks including two remixes. Continue reading »
Interview by Ary R
After the great chance offered by the Out Of The Dark festival and a long, extensive tour in 2012 all over Europe, Van Canto took a long break in order to focus the remaining energy on "Dawn of the Brave", the new album that will be out shortly. We got the chance to talk about this new music creature with the smiley Inga Scharf that told us something about this record.
Inga Scharf from Van Canto is the special host we have today. Hi Inga, welcome back to Femme Metal. How are you doing?
I am fine thanks. We are preparing for our forthcoming tour. So it can't get better

If I'm not mistaken, last year we got to know about your son: in fact, your friends in Van Canto took a picture of you all and they've introduced your son to the audience. How did you feel like becoming a mommy? How have you lived your pregnancy?
Yes you are right. Well, the pregnancy and becoming a mum was the biggest challenge ever. Continue reading »
Label: Napalm Records
Review by Tony Cannella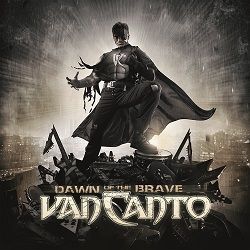 With their new album "Dawn of the Brave" Germany's a cappella metal trailblazers Van Canto returns with an album featuring its usual blend of killer originals and interesting covers. It all adds up to a dynamic and unique metal listening experience.
The intro "Dawn of the Brave" starts things off and lead us into the fist pumping anthem "Fight For Your Life". "To The Mountains" is a driving song with Inga Scharf taking over the lead on vocals and it is followed by the single/video track "Badaboom". Check out the video for this song and you'll see that Van Canto has a sense of humor. This song also has an addictive, upbeat melody. Continue reading »
6 color styles available:

Style switcher only on this demo version. Theme styles can be changed from Options page.