Browsing articles tagged with " of"

Interview by Arianna G.
In a busy environment which is the current metal scene, SAVN is the revelation band of 2014. Norwegian and dedicated to the gothic and folk melodies and led by the blonde vocalist Carmen Elise Espenæs, Stig Johansen and Anders Thue (ex-The Sins of Thy Beloved), SAVN's debut album gained positive acclaims from all over the world in a very short time. For the occasion, we exchanged a few chats with the singer of this combo and, in this in-depth interview, she tells us something about this new musical experience, without forgetting her "mother-band", Midnattsol, anticipating some juicy news as well.
Savn is a band formed by Stig and Anders. After so many years in which there were so many rumours concerning their band, The Sins of Thy Beloved, they've decided to start a new music project. Would you like to give a short biography of this new band for those people who are still not familiar with you?
Yes, of course! It was actually Stig that started the band, he felt that he needed something new in his life, something new in the music front, because nothing happened with The Sins of Thy Beloved, it was too silent for him, Continue reading »
Label: Out of Line Music
Review by Tony Cannella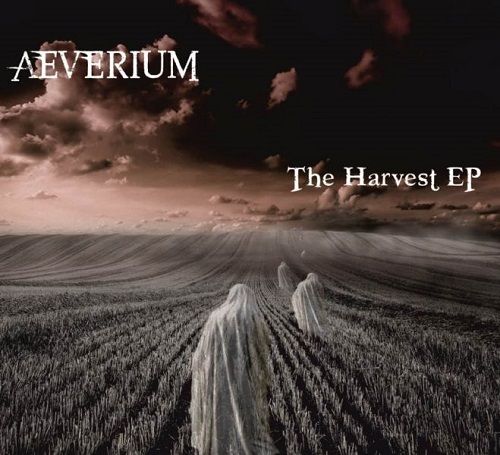 Aeverium is a male/female fronted melodic metal outfit from Germany. Their debut EP "The Harvest" was released last year and unfortunately it kind of slipped through the cracks, but it is good enough to get a review now. In watching some of their YouTube videos it is easy to see that this band has a lot to offer in both a studio and live setting.
The electronic flavor of the opener "Do You Remember" gets things going, before settling into a melodic metal groove. This is a strong opener and one that gets you pumped for what is to follow. The two vocalists work well together. The female singer Aeva Maurelle has a vocal style that is night quite operatic but she does possess a great range and the male Marcel Romer alternates between a gruff melodic metal style and a harsher vocal style. Continue reading »
Independent Release
Review by Tony Cannella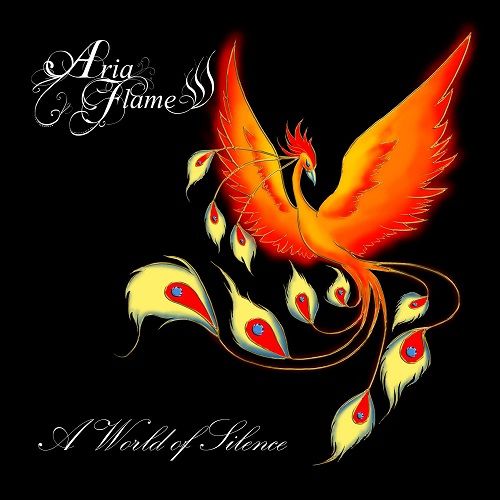 Aria Flame is a neo classical metal band which formed in 2011. When you listen to their excellent debut EP "A World of Silence", you would think that they come from Europe because their style is very European (thus the assumption that they hail from Europe), but Aria Flame is actually from Western Michigan, USA.
With a playing time of 35-minutes spread out over 6-songs, "A World of Silence" is longer than your average EP. "My Muse" is the first track and shows the bands talent for writing technical songs with a dark and dramatic atmosphere. Lead vocalist Aziza Poggi has got an incredible voice which encompasses different styles and nuances. She can do the operatic thing, but she doesn't over do it and her voice has a ton of character, depth and emotion. "Realm of Hate" is a cool track which keeps a steady mid-tempo vibe. Continue reading »
Label: Neurot Recordings
Review by Alessandra Cognetta
Ides of Gemini is a mysterious band, under every aspect. The music, the lyrics, the musicians themselves, it is all coated in a veil of uncertainty and unknown. And, as weird as it may seem, this is what makes their work so enticing. Every word, from the album title to the songs, has a specific meaning. What meaning, though? That's for you to discover. Sera Timms's imposing but eerie voice is our guide through "Old World New Wave", since the album has been written, as Bennett stated in an interview, to be a conduit for her voice. The other instruments certainly feel a bit drawn back, but the void is so masterfully filled by Timms's encompassing vocals that it is hard to see it as a disadvantage. The sound feels a bit distant, as if it were really hailing from the Old World. Continue reading »
Label: Melodic Rock Records
Review by Tony Cannella
Sound of Eternity is a melodic hard rock band from Honduras. Their debut album is entitled, "Visions & Dreams" and lyrically the band presents a strong Christian message which is somewhat unique in this day and age. Of course, bands like Stryper and Barren Cross have been doing it for years, but it is still rare for a young band to emerge with such a positive outlook and message.
"Visions & Dreams" contains 10-songs 45-minutes worth of melodic hard rock with a modern edge. The intro "Visions & Dreams" kicks things off and segues into the best song "Call to Action". This is a great representation of what SOE has to offer. From there we have songs like "Running to You", "Broken Heart" and "Reason to Live" which are also stellar and definitely commercially viable. Continue reading »
6 color styles available:

Style switcher only on this demo version. Theme styles can be changed from Options page.
Archives
Calendar