Browsing articles tagged with " one"
Label: Wordlessness Records
Review by Tony Cannella
Hailing from Russia, The Lust plays Gothic Rock/Metal with a definite electronic/industrial edge. They formed in 2004 and that is the same year they released their debut album "Tangled". Since then they have continued to release albums at a productive pace and their newest album "Decomposition Deluxe" is also their fifth, so they have been busy since their formation but one year before the band has released  "One Life Ago" that is a compilation album made up primarily of rare tracks and alternate versions of some of their older songs.
The first six songs on "One Life Ago" are made up of unreleased tracks. The self-titled song starts things and right away I notice that their earlier stuff has more of an electronic/industrial edge to it. Continue reading »

Interview by Tony Cannella
Vocalist Leather Leone left Chastain after the 1990 album "For Those Who Dare". Now a mere 23 years later she has returned and their new album "Surrender to No One" picks right up where they left off. After listening to this album it seems that no time has passed at all and Leather's vocals are just as forceful as ever. Recently she took the time to answer some questions via email and this is what she had to say.
The long awaited new Chastain album "Surrender to No One" is out now. Please tell us a little about it.
It has been along time for all of us, myself included. It feels exhilarating to be back in the scene. The idea of creating music again with Chastain has brought me a great sense of accomplishment. More importantly, all of the feedback from all of you glorious people is beyond words.
How do you feel it's been received by the fans and media?
Repeating myself, the friends and media have been exceptional. I had no idea of the impact those early Chastain releases had. It is an honor to have been a part of that chapter of life. The music we make is hard and true, so of course all of you relate to the message. Thanks for that! Continue reading »
Label: One Little Indian
Review by Luisa Mercier
This is the first release after five years for the legend Sinead O' Connor and someone may object that "Theology" was not a real full-length as well as all the special compilations and the albums in Gaelic language. So to find her latest true release, we have to go back to 2000, when "Faith And Courage" was recorded. Media all around the world were more focused on the gossip, the rumors, her shocking statements or actions than her music lately and I have to admit that even when she was under the limelight in the '90s, I knew her more for this than for hits like "Nothing Compares to U". "How About I Be Me (And You Be You)" is a true, intimate record. Nine songs with a classic structure (a modern pop-rock produced by John Reynolds) in which the old rebel tells us about herself, sincerely and sometimes merciless. Continue reading »
Label: Leviathan Records
Review by Tony Cannella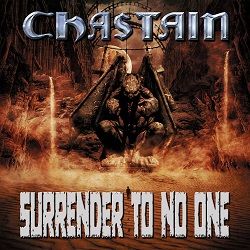 Back in the 80s female fronted metal bands were certainly nowhere near as a prominent as they are today, but there were some really great ones. One of my favorites from that era (or any era for that matter) was Chastain. The band released 5 albums between 1985 and 1990 and featured the guitar virtuoso David T. Chastain. Riding shotgun with Mr. Chastain for all those years was a great vocalist named Leather Leone. Unfortunately she left the band (and the music business, apparently) following the release of the "For Those Who Dare" album in 1990. Leather was replaced by another excellent singer named Kate French as Chastain continued to release albums (albeit more sporadically) with the last one being issued in 2004. Well, lo and behold not only has Leather resurfaced but she has re-united with Chastain for a new album entitled "Surrender to No One" and I have to say that not only are the results fantastic, but it seems like the unit hasn't skipped a beat. Continue reading »
Label: Strange One Records
Review by Tony Cannella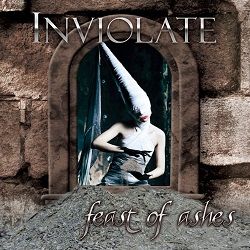 From Atlanta, Georgia the alternative electro-metal band is led by front woman, belly dancer Kadria. The uniqueness of their shows has already created quite a buzz for this band, but their potent music should not be undervalued. Inviolate released their debut EP in 2007 and now return with a new 7-song 28-minute EP titled "Feast of Ashes".
The industrialized opened "Condemned" gives way to a truly pounding and aggressive rhythm. Lead singer Kadria proves she is up to the task as she more than manages to keep pace with the thrashing rhythms flying around her while still injecting the song with a melodic tone – particularly on the chorus. This is my favorite song – hands down! Middle-Eastern like rhythms open the next tune "Illusion of Mercy" and like the previous song, it soon evolves into a hard charging up-tempo metal song. Continue reading »
6 color styles available:

Style switcher only on this demo version. Theme styles can be changed from Options page.