Browsing articles tagged with " one"
Label: Strange One Records
Review by Tony Cannella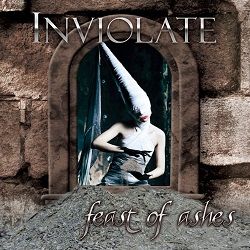 From Atlanta, Georgia the alternative electro-metal band is led by front woman, belly dancer Kadria. The uniqueness of their shows has already created quite a buzz for this band, but their potent music should not be undervalued. Inviolate released their debut EP in 2007 and now return with a new 7-song 28-minute EP titled "Feast of Ashes".
The industrialized opened "Condemned" gives way to a truly pounding and aggressive rhythm. Lead singer Kadria proves she is up to the task as she more than manages to keep pace with the thrashing rhythms flying around her while still injecting the song with a melodic tone – particularly on the chorus. This is my favorite song – hands down! Middle-Eastern like rhythms open the next tune "Illusion of Mercy" and like the previous song, it soon evolves into a hard charging up-tempo metal song. Continue reading »
Interview by Robert Brady
Intro by Miriam C.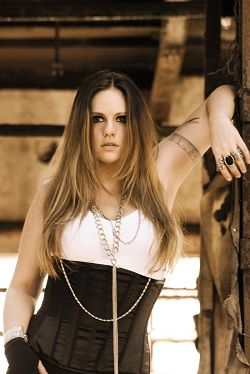 The last power progressive metal sensation comes from Brazil and it's called Vandroya and they are fronted by the majestic force (and vocals) of Daisa Munhoz. Although their debut album "One" was released at the beginning of the 2013 onto Inner Wound Recordings, we totally release that they deserve a bigger space then a review and so here served a nice and interesting interview.
Daísa welcome to Femme Metal Webzine it is a pleasure having you here. Thank you for your time. Vandroya is a very unique name for a band. Can you explain how the band settled on the name Vandroya?
It's my pleasure, thank you very much for this opportunity. There isn't a special story behind the band's name, actually. We started as a cover band and we rehearsed in the garage of our guitarist Rodolfo Pagotto and many people frequented these rehearsals, to drink beer, listen to heavy metal. So, we were turning news in our region and invitations for small presentations began to appear and we didn't have a band name. A friend of ours, Andre Deutern, suggested this name during a rehearsal and we adopted it, cause we thought it was a strong name. Continue reading »
Label: One Little Indian Records
Review by Matteo Bussotti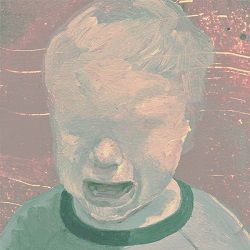 Can we consider "Samaris" as a folk album? I'm saying this because it seems like calm, haunting, relaxed but, in a certain sense, creepy sonorities are what distinguishes Iceland from the rest of the world. Is this kind of music (Do you know Sigur Ròs? You what I'm talking about then) becoming the voice of a nation? I hope so. I really, really hope so.
Samaris' sounds are beautiful, with a strong electronic component, and many ambient sounds which will get you in a relaxed mood and take you on a beautiful trip…full of dangers. There's a small "subtext" across the album: every song may seem harmless, but it gives the feeling that something bad is bound to happen. Like in a horror movie, you wait for something that's going to happen, but you don't know when it'll happen. The result is a beautiful feeling, which really draws you into the album, gently forcing you to listen closely to it. Continue reading »
Label : Ear One Productions
Review by Tony Cannella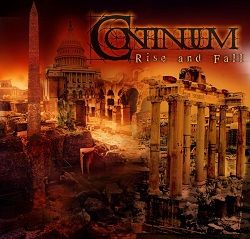 From my home state of Connecticut comes the melodic thrash metal band Continuum. They have recently released their debut full-length "Rise and Fall" and man, this is one intense slice of power thrash. "Rise and Fall" has an aggression, power and energy that doesn't let up for a second. Continuum definitely brings to mind classic thrash bands of days gone by, while still managing to add their own brutal twist. "Rise and Fall" is 9-songs and 36-minutes worth of thrash metal mayhem. Lead vocalist Brenda St. Amant leads the charge with her guttural screaming vocal delivery, but she also adds touches of clean vocals here and there. The chaos begins with "Waters Rising", a song complete with old school crunchy thrash riffs and technical proficiency that should help set Continuum apart from their peers. Continue reading »
Label : Inner Wound Recordings
Review by Tony Cannella
From Brazil, the band Vandroya has existed since 2001. They released their debut 2-song demo "Within Shadows" in 2005 and have finally returned with their power metal extravaganza of a debut full-length entitled, "One". Lead vocalist Daisa Munhoz can already be heard on the last Soulspell offering "Hollow's Gathering" and on "One" she proves to be one of the best voices in the power metal genre.
"All Becomes One" is the ominous intro track that leads us into power metal masterpiece "The Last Free Land". The musicianship is up-tempo and lead vocalist Daisa Munhoz's vocals are remarkable as they soar right along with the music. In an age when so many female fronted metal is dominated by operatic vocals and extreme vocals (not that there is anything wrong with that), it is refreshing to hear someone who just goes out there and sings in a power metal style. One of the songs that stood out for me is the stirring ballad "Why Should We Say Goodbye?" which is just phenomenal. Continue reading »
6 color styles available:

Style switcher only on this demo version. Theme styles can be changed from Options page.