Browsing articles tagged with " project"
Label : Electronic Art Metal
Review by Luisa Mercier
Dol Theeta is another project by Thanasis Lightbridge, who is the leader of another electronic metal band, Dol Ammad. This project is more focused on keyboards and synth that the other one and as the title suggests, the record tells about space landscapes, space stories. Electronica meets metal and the mood is quite the right one as in "Silver Air". The soprano Kortessa is in charge of vocals and her vocal lines are light as air, really beautiful and fitting the whole atmosphere of the album. "Nighttime" has an Eastern feeling, really sensual and feminine. Metal is not that present, but really I do not miss guitars at all since the influences are a lot: from Pink Floyd to gothic to ambient and chill-out music.  Continue reading »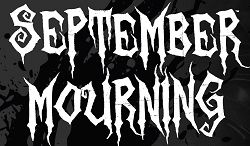 Interview by Ed MacLaren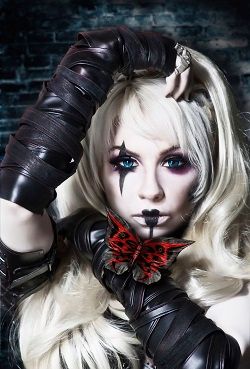 Deep within the dark purgatory between life and death lurks September, a young girl whose soul acts as a desolate bridge between life and death. She also serves as the inspiration for one of the most intriguing art concepts of this new century - September Mourning. Walking the distorted line between light and darkness is Emily Lazar, September Mourning's lead vocalist and the creator and architect of this dark fantasy. Taking this art concept to the ultimate 21st century extreme, September Mourning is set to be unleashed upon the world in a massive transmedia project including music, graphic novels and Internet video. Emily and Femme Metal Webzine got together recently to talk about September Mourning's most recent album, "Melancholia", her vision for the project and how this far-reaching concept came together.
You've been focusing on the musical aspect of September Mourning for the last couple of years. Now it looks like there's finally going to be some forward motion on the MTV Geek webisodes and of course the comics. This is great news for you and especially your fans! Continue reading »
Label : Season Of Mist
Review by Davide Torresan
Born in 1998, Chaostar is the side-project of Christos Antoniou, the guitarist of the symphonic death metal band Septicflesh. In this new project Christos is the driving force though he has been helped by the other members of Septicflesh. The trademark of the Greek band, which is the magniloquence of the orchestrations, is present with some various influences. In fact Christos decided to experience new music like ambient music, soundtracks, opera and a little bit of electronics. We want to call it neoclassical and operatic rock? They released albums like the self-titled debut, "Threnody", "The Scarlet Queen" and the compilation "Underworld". I can assure you that some songs with the divine voice of Natalie Rassoulis are beautiful enough to take your breath away. Continue reading »

Interview by Ed MacLaren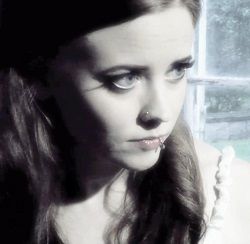 Portugal's Factory of Dreams is not a band to rest on its laurels. After releasing three consecutive prog-metal classics, producer/multi-instrumentalist Hugo Flores and vocalist Jessica Lehto may have surpassed them all with the sublime and sonic grandeur of "Some Kind of Poetic Destruction". An epic concept album of the highest caliber, "Some Kind of Poetic Destruction" weaves effortlessly between soaring melodies and savage riffs, tearing at the fabric of its musical universe with searing solos and breathtaking vocals. Hugo and Jessica took some time to talk to Femme Metal Webzine about the remarkable concept and development of "Some Kind of Poetic Destruction", how to out-epic an epic album and the strange and fascinating impact of lip piercings.
With the success of "Melotronical", expectations surrounding "Some Kind of Poetic Destruction" were understandably high but the new album has delivered another essential sonic experience and then some. Epic is becoming almost an understatement.
Jessica: I'm thrilled that you think so! Hugo has written such excellent music for this album. Of course that goes for all albums, but this is my favourite release so far. Every single track on "Some Kind of Poetic Destruction" has that special something, a nice atmosphere, lovely instrumentation and an interesting story to tell. Continue reading »
Label : Cyclone Empire Records
Review by Luisa Mercier
Black Sun Aeon is the solo project of Tuomas Saukkonen, who is already involved in many other bands (Before The Dawn, Dawn of Solace, RoutaSielu). He used to keep this project to explore other sides of his music mixing gothic, death, doom never losing sight of melody. While the previous work "Routa" was mainly focused on instrumental music, "Blacklight Deliverance" has two guests singers that alternate in the seven tracks: Mikko Heikkilä and Janica Lönn (female singer from Lunar Path). The opener "Brothers" has powerful yet melodic riffing as only Finnish can craft, while Tuomas growls and Janica creates magical landscapes with her vocalising. Towards the end an acoustic interlude makes everything softer and sweeter. There is a real winter mood throughout the song that goes on with the following "Solitude". Continue reading »
6 color styles available:

Style switcher only on this demo version. Theme styles can be changed from Options page.