Browsing articles tagged with " release"
Independent Release
Review by Tony Cannella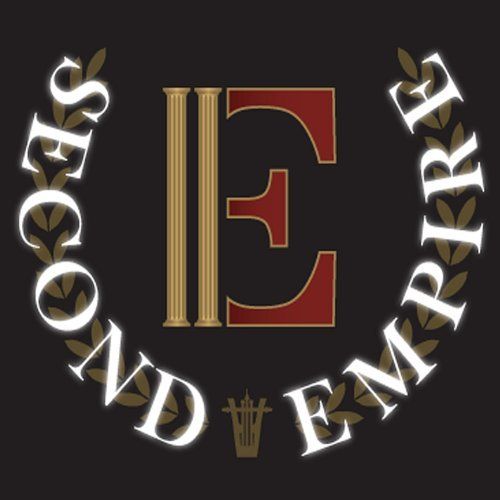 It's good to see more and more symphonic metal coming from the U.S. lately. Pittsburgh's Second Empire is one such band – and a good one at that. They have just issued their debut self-titled EP and after listening, I have to say that this band has a lot to offer.
The keyboard intro kicks off the opening tune "Everlasting" as the rumbling guitars join in. Lead vocalist Alex Lindsay Roth has a cool mid-range voice. This song really takes off in different directions with a strong orchestral part and a great solo. The next track, "Hold Me ('Til We're Both Dead)" gets started with a piano intro before the song steadily picks up the tempo. Still, this is a great mid-tempo song and one with an undeniably catchy melody and chorus. Continue reading »
Independent Release
Review by Tony Cannella
When it comes to female fronted metal, the awesome country of Italy has produced some of the best. To this point it's been mostly symphonic, operatic, power metal (with a few exceptions). Well, the band Never Trust offers something a bit different to the mix. Their debut album, "Morning Light" has more of an edgy, punk-ish, alternative metal vibe.
The opening track "Fade Away"comes flying out the gate like a shot of adrenaline. For 11-songs and about 39-minutes, Never Trust maintains a consistent, straight-forward approach. The songs are aggressive yet still maintain a catchy, basic rock and roll vibe. "Worthless" is another powerful song. The third track, "Rebound" is a cool mid-tempo number which has a ready-for-radio vibe – and is therefore – one of the more accessible tracks we have here. Continue reading »
Independent Release
Review by Tony Cannella
Selene is a symphonic metal band from Northern Ireland. The band was formed in March of 2013 by guitarist John Connor and vocalist Shonagh Lyons. Shortly after their inception Selene released their debut EP "Among the Frozen", which was well received. After a few single releases, Selene returns with a new 6-song, 27-minute EP entitled "Paradise Over".
Selene carries a big, dramatic symphonic metal style and the operatic vocals of Shonagh Lyons have earned them rave reviews and a comparison to Nightwish. The opening song, "Facing the Mirror" pretty much sets the table and will do nothing to dissuade those Nightwish comparisons. The next track, "Not Enough" starts out reminding me of early Queensryche a bit before settling into a nice mid-tempo groove as Shonagh joins in with her vocals. Continue reading »
Independent Release
Review by Tony Cannella
I first heard of Flowing River by way of their initial single "Poison Rose" back in 2010. At the time the band was located in Portugal, now – I guess – they have relocated to England. Whatever the case, there is not much info on the internet about this band. This is why I really wish bands would include a bio or something when sending in their stuff for review, so if I got any of the background on Flowing River wrong, I apologize, but next time please send a bio. Now, on to their debut EP "Inner Strength". As I mentioned earlier they have only previously released a one song single. With "Inner Strength" the band has released 20-minutes and 5-songs, so I feel this will probably be a better sampling of their style. And what is their style? I would say they band has a sort of dramatic, gothic vibe, not unlike say, Evanescence. Continue reading »
Independent Release
Review by Tony Cannella
Hailing from Sweden, Nocean is a melodic hard rock/metal band that plays, well… melodic hard rock and/or metal. Their debut EP is out now. "Based on a Lie" is the title and it is a fairly potent 16-minutes of straight-forward, in-your-face metal-ness.
The fist pumping opener "Promise" gets us off to a rocking start. "Counting the Hours" is slower in tempo but has a great riff running through it. "Causing Chaos" opens with a classic metal power riff before settling into a steady groove with a heavy-as-hell bass-line. "Based on a Lie" is completed by the commanding "Intervene". Like the opener, this is a great way to close the record. Continue reading »
6 color styles available:

Style switcher only on this demo version. Theme styles can be changed from Options page.