Browsing articles tagged with " release"
Independent Release
Review by CriX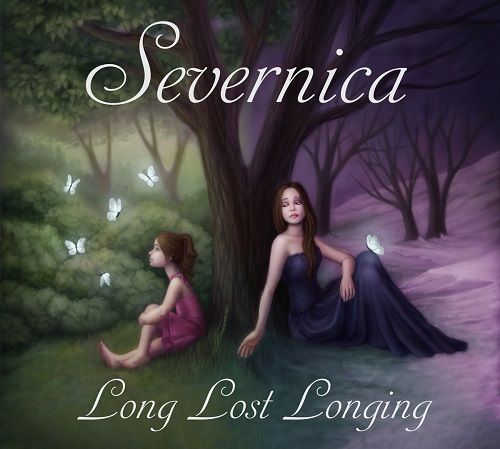 Severnica is a symphonic metal band from Finland and their debut 4-track EP "Long Lost Longing" was released  back in 2014.  Probably the sextet with the first track "Mirror and Me",  deliver, in my opinion,  THE best track of this EP thanks to its progressive metal flavoured keyboards and Maarit Nieminen's amazing vocals: man, she has a lot of potential and a good control of her instrument. If "Long Lost Longing" intro reminisces to the first Nightwish era and it creates a sorta of fantasy atmosphere instead "My Journey" has in the vocal constrast between the clear and the growl (we didn't find any precise infos about it but we presume it's Maarit herself singing that part too) who is singing the perfect ingredient to being a catchy song. Continue reading »
Independent Release
Review by Warren Mayocchi
With the introduction of electricity the sounds available to musicians expanded, over time popular music moved from acoustic bands to the new sounds generated by electric guitars, keyboards and everything else. In recent years we have witnessed the growth of the internet and, in particular, social technology. While there has already been a massive impact – with digital music distribution – other impacts are yet to be fully realised. The business side of music production is being altered as we watch. The marketing and making of music can now be a much more personal activity. You can interact with your favourite bands on social media, you can help fund the new album for an artist through crowd funding. Critically this means that though a band may only perform in their local area, their fans can be anywhere on the planet. Continue reading »
Independent Release
Review by Mimi Robins
I really enjoyed this EP by Italy's modern metal band End of Skyline – I played it on repeat while packing up my room and preparing for a move, to the extent that I've almost got them memorized. My first impression of the songs and the vocals in particular is that they'd be the perfect to sing along to in a car.
Though I wasn't sure what to expect, I found "Protection" to be heavier than expected – it just hit me in the face. I was grinning immediately, and replayed the first track a few times because I enjoyed it so much. It's been stuck in my head for ages. "Reproach" is still moderately heavy, and I love the guitar lines in it. The bridge is stuck in my head and I love it. "Alone" is a little more low-key, and there's something about it that just makes me feel very still and quiet. Continue reading »
Independent Release
Review by Tony Cannella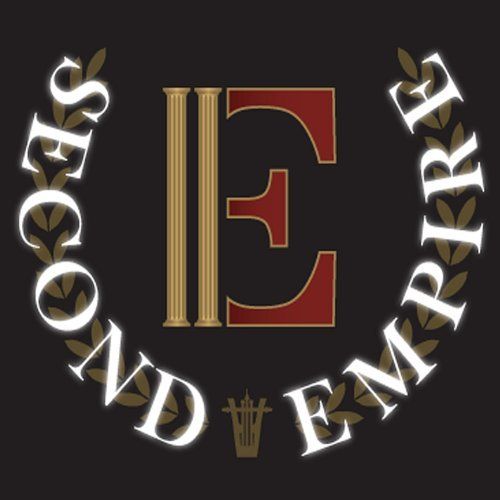 It's good to see more and more symphonic metal coming from the U.S. lately. Pittsburgh's Second Empire is one such band – and a good one at that. They have just issued their debut self-titled EP and after listening, I have to say that this band has a lot to offer.
The keyboard intro kicks off the opening tune "Everlasting" as the rumbling guitars join in. Lead vocalist Alex Lindsay Roth has a cool mid-range voice. This song really takes off in different directions with a strong orchestral part and a great solo. The next track, "Hold Me ('Til We're Both Dead)" gets started with a piano intro before the song steadily picks up the tempo. Still, this is a great mid-tempo song and one with an undeniably catchy melody and chorus. Continue reading »
Independent Release
Review by Tony Cannella
When it comes to female fronted metal, the awesome country of Italy has produced some of the best. To this point it's been mostly symphonic, operatic, power metal (with a few exceptions). Well, the band Never Trust offers something a bit different to the mix. Their debut album, "Morning Light" has more of an edgy, punk-ish, alternative metal vibe.
The opening track "Fade Away"comes flying out the gate like a shot of adrenaline. For 11-songs and about 39-minutes, Never Trust maintains a consistent, straight-forward approach. The songs are aggressive yet still maintain a catchy, basic rock and roll vibe. "Worthless" is another powerful song. The third track, "Rebound" is a cool mid-tempo number which has a ready-for-radio vibe – and is therefore – one of the more accessible tracks we have here. Continue reading »
6 color styles available:

Style switcher only on this demo version. Theme styles can be changed from Options page.