Browsing articles tagged with " release"
Independent Release
Review by Tony Cannella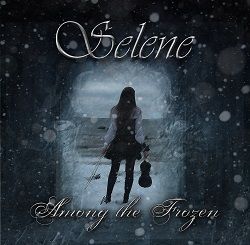 The symphonic metal band Selene hails from Northern Ireland and was formed in 2013. They have recently released their debut EP "Among the Frozen". The band blends an atmospheric approach with crunchy riffs and operatic vocals to produce a 6-song and 24-minute slice of symphonic heaven.
"Peace of Mind" is a fast paced up-tempo of an opener with a bit of an old school Nightwish vibe. "Till the End" begins with a heavy riff and the song quickly develops into a melodic metal tune and one of the best on this EP. "End of it All" has a moody vibe going for it and it also features male vocals provided by guitarist/keyboardist John Connor. Continue reading »
Indepedent Release
Review by Vard Aman
What are the first things that come to the minds of the average John and Jane Doe when they hear the name "Armenia"? The Armenian genocide of 1915 (assuming that the person in question has got the courage and the honesty to admit it happened)? The devastating 1988 earthquake and the subsequent humanitarian fund-raiser "Rock Aid Armenia"? Kim Kardashian's ancestry perhaps? (A quick question for the adherents of deceptive politically correct newspeak while I'm on the subject: Are people of Armenian ancestry living in the US called "Armenian Americans" or "Caucasians"?) The place where Lou Gevorkian from Louna and Tracktor Bowling comes from? Or am I stretching the limits of knowledge, both musically and geographically, of the average John and Jane Doe now? Continue reading »
Independent Release
Review by Alessandra Cognetta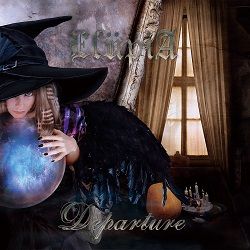 "Departure" is the latest work from the Japanese-based band ElupiA. This single is a combination of new material and vibes from their previous album, "WILDERNESS". As the song titles suggest, it is a continuation of the Hypnotizing Forest theme, with two additional movements. ElupiA shows its worth once again, displaying their ability in using elements from different genres in an original way. This time, the focus is on a new atmosphere. The orchestrations take a step back to give more space to Nene's voice and guitars. The EP leans more on rock and groove than symphonic arrangements, but still manages to create a solemn imagery thanks to Nene's operatic vocals, which range from standard melodies to experimental ones, almost echoing Tarja's virtuosos in the first Nightwish albums.  Continue reading »
Independent Release
Review by Tony Cannella
On Valentine's Day of this year the Dutch symphonic power metal band Magion announced that they were calling it quits. Since the band formed in 2005 they released an EP, two demos and two full-length albums. Their announcement came as a bit of a surprise, since their just released second album "A Different Shade of Light" is their best, most sophisticated work to date.
"A Different Shade of Darkness" is 10-songs and 65-minutes worth of killer material. The album begins with the excellent, "Beloved Enemies". The massive "Masquerade" is up next and features an almost thrash metal vibe which is combined with the technical complexity which defines this album. Continue reading »
Independent Release
Reviews by Tony Cannella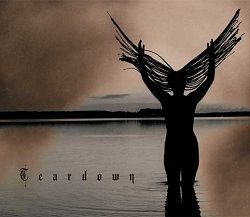 Released in 2004, "Drowned in Your Tears" is the first recorded output from the Finnish band Teardown. Even though this is their first attempt, their sound is rawer and the production is not as good as what came after. Still, for fans of the band it is an interesting look at how Teardown started and has progressed over the years.
"Stolen by Sorrow" opens things on an up-tempo, energetic pace. "Iced Heart" is a bit slower and has a heavy, doomy quality to it. "Dust" is next and opens up acoustically, like a lot of the bands material as the heavy guitars join in. Even though the final track, "Drowned in Your Tears" opens with a slower pace it quickly speeds up and shows what this excellent melodic metal band is capable of. Continue reading »
6 color styles available:

Style switcher only on this demo version. Theme styles can be changed from Options page.
Archives
Calendar
September 2014
M
T
W
T
F
S
S
« Aug
1
2
3
4
5
6
7
8
9
10
11
12
13
14
15
16
17
18
19
20
21
22
23
24
25
26
27
28
29
30