Browsing articles tagged with " second"
Independent Release
Review by Tony Cannella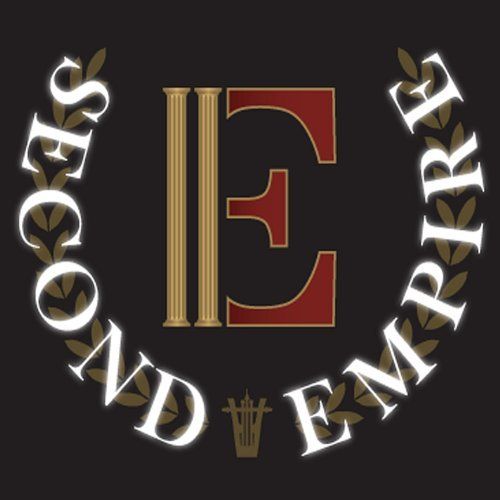 It's good to see more and more symphonic metal coming from the U.S. lately. Pittsburgh's Second Empire is one such band – and a good one at that. They have just issued their debut self-titled EP and after listening, I have to say that this band has a lot to offer.
The keyboard intro kicks off the opening tune "Everlasting" as the rumbling guitars join in. Lead vocalist Alex Lindsay Roth has a cool mid-range voice. This song really takes off in different directions with a strong orchestral part and a great solo. The next track, "Hold Me ('Til We're Both Dead)" gets started with a piano intro before the song steadily picks up the tempo. Still, this is a great mid-tempo song and one with an undeniably catchy melody and chorus. Continue reading »
Label : Revalve Records
Review by Tony Cannella
Dhune is an alterna-metal band from Italy. They were formed in 1997 and released their debut album "Medusa" in 2007. Their second album is called "Silence of Sound" and it is chock full of chunky, heavy riffs and the duel male/female lead vocals of Elisa Paganelli and Davide Belfiglio (who also plays guitar).
I was impressed with the melodicism of the songs whilst still managing to be heavy. The Pantera like riff opens the album on the song "Addicted", this is a good song, me thinks but there is better to come – right from the start you get a taste of the two vocals and it is quite apparent that they have great chemistry together. She has a clean voice and his is more of a metal (but not grunting, growling or screaming) voice. The next song "Fears You Claim" turned out to be one of my favorites. The vocals are handled mostly by the male Davide who at times sounds a bit like James Hetfield on this one. Continue reading »
Interview by Alessandra Cognetta
Many of you remember her from Kamelot, but Elize Ryd's career is so rich I don't think I can fit it all in an introduction. A talented artist and a really sweet person, she agreed to answer some questions for us about her latest effort with the unique band Amaranthe (their second album "The Nexus" will be in stores by the end of March, check their website to see when it's out in your country!). You're going to read about music, dancing, Eurovision (?!), bizarre incidents on tour and, well, I'm not gonna spoil anything, see for yourselves, you're in for a truly interesting interview!
Hello and welcome once again to Femme Metal, Elize! It's always a pleasure to have you with us at the 'zine. Amaranthe's new album is about to be released, and the band has a world live premiere planned for March 2nd in Sweden. How's it going with the preparations for the event? What can we expect to see?
Thank you very much, it's a pleasure for me as well! It is going great, on Monday the band are gonna meet in Gothenburg and start to rehears of the new songs. You will see Amaranthe in full and healthy shape, we all have had some time of the scene so it will be extremely fun to gather again and start this what will be an extremely intense and exiting year
Label : Eyes Like Snow
Review by Luisa Mercier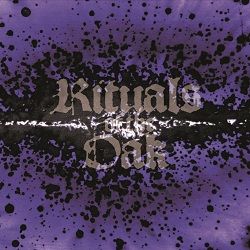 Australia is a country very prolific in the field of doom, gothic-doom metal and Rituals of the Oak are just another evidence which backs up this theory. The band is fronted by the Lebanese singer Sabine Hamad (former Kimaera singer) and is now about to release its second album, "Come, Taste the Doom". As the title makes clear, the doom played by Rituals of the Oak is quite classic: slow paced, guitars tuned down and vocals almost spoken by Sabine, which sings in a very different way than she used to, being Kimaera more gothic oriented.
The ten minute opener "Here" is an example, while the following "The Horla", apparently inspired by a French horror short-story, is no less gloomy and slow with that epic, solemn feeling typical of classic doom metal. An acoustic guitars appears at the beginning of "On the Sixth Moon" and Sabine sings sweetly over a track which has more of a prog feeling than doom, never renouncing to sad guitars. Continue reading »
Label : Ravenheart Music
Review by Tony Cannella
From Italy, the Gothic metal band Armonight formed in 2008. In 2011 their debut "Suffering and Passion" was released. The band has recently signed with Ravenheart Music and has unleashed their newest offering "Tales from the Heart".
The narrative intro "Into The Deepest Dream" kicks things off and leads us into "With Your Knife". Armonight also made a pretty cool looking video for this track, which can be viewed on You Tube or their official site. There is a lot to like about this band. The songs are melodic, accessible and vocalist Sy delivers her lines with a great deal of passion and emotion.
She is definitely not of the operatic variety; instead she stays in a mid-range style that compliments the music perfectly – which is always a huge plus. "Dancing With Ghosts" has an up-tempo, symphonic sound and would make a great choice for the second video, in my opinion. "Always By Your Side" starts of as a beautiful, piano dominated ballad before picking up the tempo and quickly becoming another favorite. Continue reading »
6 color styles available:

Style switcher only on this demo version. Theme styles can be changed from Options page.