Browsing articles tagged with " sweden"

Interview by Ed MacLaren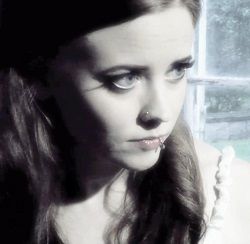 Portugal's Factory of Dreams is not a band to rest on its laurels. After releasing three consecutive prog-metal classics, producer/multi-instrumentalist Hugo Flores and vocalist Jessica Lehto may have surpassed them all with the sublime and sonic grandeur of "Some Kind of Poetic Destruction". An epic concept album of the highest caliber, "Some Kind of Poetic Destruction" weaves effortlessly between soaring melodies and savage riffs, tearing at the fabric of its musical universe with searing solos and breathtaking vocals. Hugo and Jessica took some time to talk to Femme Metal Webzine about the remarkable concept and development of "Some Kind of Poetic Destruction", how to out-epic an epic album and the strange and fascinating impact of lip piercings.
With the success of "Melotronical", expectations surrounding "Some Kind of Poetic Destruction" were understandably high but the new album has delivered another essential sonic experience and then some. Epic is becoming almost an understatement.
Jessica: I'm thrilled that you think so! Hugo has written such excellent music for this album. Of course that goes for all albums, but this is my favourite release so far. Every single track on "Some Kind of Poetic Destruction" has that special something, a nice atmosphere, lovely instrumentation and an interesting story to tell. Continue reading »
Label : Grom Records/Tmina Records
Review by Davide Torresan
6th Awakening is a curious case of a band. This Swedish group was created in 2001 by the singer Lovisa Lundmark and the guitarist Mathias Hamerud. Over the years, they changed the line-up many times and because of this, they released only 3 demos. Until now, since the line up has settled and therefore has been able to condense the ideas of the members into the debut album. The genre that they propose is melodic death metal with different contrasts and shades, thanks to the sound and Lovisa's voice. The main feature of this singer is that she can do both clean vocals and growl. She's able to switch between the two styles with extreme ease. Just to give you an example, when she does the clean vocals she remembers me of Anna Murphy, the singer of the folk/death metal band Eluveitie. They have a similar vocal register. Now let's talk of the music. Continue reading »
Interview by Luisa Mercier
After listening to her third album "We Become Ourselves", I was truly  entranced by Rebekka and it is with great pleasure that I got the chance to interview her.
Hi Rebekka, I really adore your latest record, one of my most listened albums of 2012. Since most of our readers are not familair with you or your music, would you like to introduce yourself?
Thank You- I´m glad you like it! I am a Norwegian musician living in Stockholm, Sweden. I make music for films, theatre and modern ballet, and tour with my own records all over Europe. I´ve released four studio albums, two solo albums.
In comparison to their previous records, maybe this is more minimal as far as music is concerned? Was that a conscious choice? Continue reading »
Independent Release
Review by Tony Cannella
Hailing from Sweden, the female fronted power metal band Zephyra released their debut demo "Behave" a few years ago. It was pretty average if you ask me. Their debut EP "First Blood" has just been released and it is well above average – in fact, I would say that it is pretty darn good and shows the progress this band has made since their demo.
The opener, "Undone" really gets the ball rolling with some classic style metal riffs. Lead vocalist Asa Netterbranf has two distinctive vocal styles which she shows off throughout the 24-minute EP. Her main style is a clean technique, but she also uses a growling style that is quite effective as well. "Loyalty" is next and comes crashing through before slowing down the tempo a bit and it turns into a moody mid-tempo metal track. "Are You Really Blessed" is another melodic track the type of which Zephyra does very well. Continue reading »
Label : SPV
Review by Tony Cannella
The Swedish band You Say France and I Whistle are as unique as their name. To call them metal definitely a stretch – I really don't see it at all. You Say France… are an eclectic band that is for sure. Their songs have a quirky sense of humor and musically they are a mix of alternative, ska and get this… Polka (they have an accordion player for heaven's sake).
You Say France's… debut is called "Angry Men" and from the opener of the first track you realize that there is something unusual about this band. The band utilizes both male and female vocals and it is easy to see that they don't take themselves too seriously, obviously they take their music seriously but some of their lyrics have an eccentric sense of humor. Continue reading »
6 color styles available:

Style switcher only on this demo version. Theme styles can be changed from Options page.