Browsing articles tagged with " symphony"
Label: Underground Symphony
Review by Tony Cannella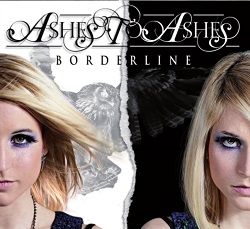 We always mention how the country of Italy is becoming the epicenter for female fronted bands. Well, the band Ashes to Ashes are a bit different than the majority of Femme Metal bands coming from that part of the world. Instead of the usual symphonic, gothic metal styles Ashes to Ashes are an Alternative metal band from Genova, Italy. The band were founded in 2010 and in 2012 flew to New York to record their debut album as well as play some shows and even found the time to film their first video for the opening track – and one of the standout tunes, "Alice's Song".
Ashes to Ashes are fronted by Marta Vassallo who alternates between a clean singing voice and really aggressive growling vocals. Continue reading »
Label: Bakerteam Records
Review by Tony Cannella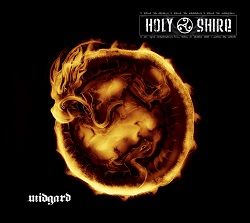 From Italy, the symphonic fantasy metal band HOLY SHiRE was formed in 2009. After releasing their initial demo in 2010, they followed that with their debut EP ("Pegasus") a year later. Now the band has released their full-length debut entitled, "Midgard" via the burgeoning label Bakerteam records.
HOLY SHiRE consists of 8 members – that`s right, 8 members – and as the band have coined themselves "fantasy metal, "Midgard" certainly features some fantastical moments. This was an album that grew on me with each subsequent listen. Often, I find that those are the albums that have staying power and the 8-minute track "Midgard" is a fine example of the power, beauty and talent HOLY SHiRE possesses. Continue reading »
Label : Sleazy Rider Records
Review by Tony Cannella
It's always a risky proposition when a band replaces their lead singer. Well, imagine replacing two. That is just the situation that the Brazilian symphonic metal band Thy Symphony finds themselves in. Gone are the two lead vocalists (Camila and Alan) from their debut album "Harmonizing the World". Now, with the release of their sophomore album "A New Beginning" (very aptly titled) the band is joined by the new vocal duo of Karina Bonizi and Leandro Baracho.
The ultra cinematic intro "Hope and Fear" segues into the inter mingling of heavy guitar driven music with Tarja-era style symphony dominated music on the track "Galaxy's Great Eye". Continue reading »
Independent Release/Ravenheart Records
Review by Tony Cannella
From Poland, Victorians – Aristocrats' Symphony is their full name and their debut album is called "Revival". Musically, they play symphonic metal and judging by some the pictures on their web site, they definitely offer a visual quality to their image. The image goes hand-in-hand with the music which is huge, orchestral, epic and theatrical.
The cinematic "Descent of Your Destiny" kicks things off as the song develop into a heavy, dramatic opener. Lead vocalist Eydis has a diverse voice as she goes from a clean singing style to an operatic delivery. The rest of the band are no slouches either, they are all musically proficient and add to the high quality of "Revival". "In The End (Love Me Now)" has got definite potential to become a single/video. Continue reading »
Label : Scarlet Records
Review by Tony Cannella
From Italy, the symphonic progressive metal band Solisia released their debut album "Ordinary Fate" in 2010. Since then, the band has changed labels moving from Underground Symphony to Scarlet and has changed vocalists as well, replacing Marilena Stigliano with Elie Syrelia. With all due respect to Marilena, the addition of Elie may be just what this band needs to ascend to the next level in the realm of Symphonic metal.
The impressive thing about Solisia is their ability to be super melodic whilst still delivering intricately played hard charging metal songs. The song writing is excellent and varied and never gets tiring to listen to. Continue reading »
6 color styles available:

Style switcher only on this demo version. Theme styles can be changed from Options page.
Archives