Browsing articles tagged with " thrash"
Label : Andromeda Relix
Review by Tony Cannella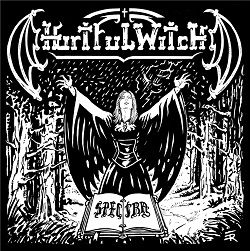 There is no doubt that the 80s were an exciting time in the history of metal. Long before there was an internet, Facebook, MySpace, etc. the only way one could hopefully come across new bands were via underground fanzines, underground tape trading or if you were really adventurous about parting with your hard earned cash you could buy an album based on cool cover art. I stumbled upon many a cool band based on this method (I was also burned a few time too, not that I'm bitter or anything – live and learn and move on). The early to mid 80s were definitely a "do-it-yourself" era for metal and the Italian metal band Hurtful Witch is a perfect example of this. This band features a pre-Morgana, Roberta Delaude on vocals and if I am not mistaken this was her first band. Continue reading »
Label : Ear One Productions
Review by Tony Cannella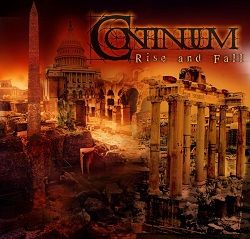 From my home state of Connecticut comes the melodic thrash metal band Continuum. They have recently released their debut full-length "Rise and Fall" and man, this is one intense slice of power thrash. "Rise and Fall" has an aggression, power and energy that doesn't let up for a second. Continuum definitely brings to mind classic thrash bands of days gone by, while still managing to add their own brutal twist. "Rise and Fall" is 9-songs and 36-minutes worth of thrash metal mayhem. Lead vocalist Brenda St. Amant leads the charge with her guttural screaming vocal delivery, but she also adds touches of clean vocals here and there. The chaos begins with "Waters Rising", a song complete with old school crunchy thrash riffs and technical proficiency that should help set Continuum apart from their peers. Continue reading »
Interview by Roberta Ilaria Rossi & Miriam C.
Young and talented, with a big desire of doing lots of new things, the Canadian band Mortillery is proud their second album "Origin  of Extinction", a pure thrash old school metal quite inspired by Overkill sound. In occasion of the official release sponsored by Napalm Records, we've got the chance to exchange a few words with the frontwoman of the band, Cara McCutchen, who brought us in a world of powerfull riffs and guitars that spit fire. Here's our chat!
Today our website has the great pleasure to welcome Cara McCutchen from Mortillery. Welcome Cara. How are you doing?

I'm doing awesome! Thanks so much for having me here!
For those who still don't know anything about you, would you like to introduce a little biography of yourself/of the band?
Sure! I am the singer for the band Mortillery from Edmonton, Canada. I started singing in metal bands 10 years ago. It has always been my and Mortillery's intention to play old school thrash metal. Continue reading »
Label : Infernö Records
Review by Tony Cannella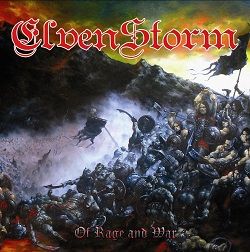 From France, Elvenstorm is a pure old school heavy metal band with thrash metal influences as well. They were formed in 2008 and in 2010 release their demo "Storm 'Em All". The four songs that made up their demo now appear on their debut offering, "Of Rage and War" released via Infernö records.
Okay, getting straight into it Elvenstorm comes out of the gate strong with the powerful duo of "Winds of War" and "Rebirth". The songs are driven by the maniacal riffing of guitarist Michael Hellström and vocalist Laura Ferreux. Her style is straight-ahead metal and is perfect for the music that is being played on "Of Rage and War". It just gets better with the next track "Witchhammer" which opens with some cool guitar harmony parts before transforming into a thrash-fest and some gang background vocals (shouts) are present near the end of the song. Continue reading »
Label : Spread the Metal Records
Review by Tony Cannella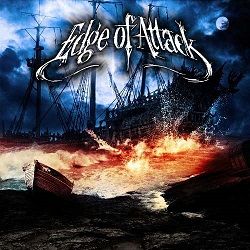 Canada's Edge of Attack has recently been signed to the label Spread the Metal which is a great thing because it is clear to me that this four member outfit has something special. The songs that make up this 9-song, 47-minute debut delivers on so many different levels. Edge of Attack combines power metal with some old school thrash metal, some modern elements but is always mindful to infuse the songs with healthy doses of melody. I'm not sure which genre they belong in; the riffs border on thrash metal at times but they also mix it up with changes in tempo, some traditional metal style solos (guitarist Jurekk Whipple is just great!), technical metal and some straight up power metal – it's all really well done. Vocalist Roxanne Gordey has got an excellent voice. She is not a thrash metal style screamer. Her vocals are clean yet gritty and they soar along with the music, she can take on an aggressive tone when need be, but most of the aggressive vocals are handled by Jurekk who contributes thrash metal like screaming vocals. Continue reading »
6 color styles available:

Style switcher only on this demo version. Theme styles can be changed from Options page.