Browsing articles tagged with " thrash"
Label: Anko Music
Review by Tony Cannella
The Italian aggressive metal band Viper Venom has been in existence since 1999. After a few demos they released their debut EP in 2009 and now finally have issued their full-length debut "In Venom Veritas". Musically and lyrically Viper Venom are not known for their subtlety and "In Venom Veritas" is just a powerful and uncompromising release that mixes heavy metal with thrash and hardcore grooves.
With song titles like "Soul Embolism", "Venereal Disease", "Schizophrenia", "Coma", "Infected Scar" and "Angina" I am beginning to sense a theme with the lyrics. I'm not sure if this would be considered a full blown concept album, but a lot of the lyrics seem to deal with different types of sickness and diseases. Musically, Viper Venom – which is now a trio – delivers some aggressive music to go along with their lyrical subject matter. Continue reading »
Label: Napalm Records
Review by Tony Cannella
With all of the talk about the 'true metal' movement, it is easy to forget that there are those bands who are making thrash metal fashionable again. One of those bands is Canada's Mortillery. They formed in 2009 and released their self-titled demo in 2010. It didn't take long for the folks at Napalm Records to come calling and hence we have their debut full-length "Murder Death Kill".
First of all with an album title like "Murder Death Kill", it pretty much says a lot what the band may be like. Suffice it to say, don't expect anything nice or cutesy. The first song "Murder Death Kill" begins the thrash fest with a potently intense opening number that sees the band firing on all cylinders led by the aggressive (somewhat high pitched) vocals of Cara McCutchen who delivers her lines in rapid fire fashion. Continue reading »
Interview by Ary R
We've already had the great pleasure of talking about Izegrim a few years ago and now we have still the chance to talk about this band. Led by the blonde Marloes, this Dutch combo comes back with a new record, "Congress of the Insane" and we've got the chance to talk about this new studio album with the singer.
Hi Marloes. Welcome back on Femmemetal.net! Today we're here in order to promote and to talk about the fourth Izegrim album, "Congress of the Insane"… so would you mind to tell us something about this studio album?
Hi you all, great to be back at Femmemetal! Tell you something about the album? I guess all the questions in the interview below cover the whole story behind the album, so let's not wait and get this conversation started, haha!
This is the second record that will be released via Listenable Records. If I'm not mistaken, your previous work, "Code of Consequences" was released in 2011 for the same record company. How did your record deal come to life?
Continue reading »
Label: Century Media
Review by Tony Cannella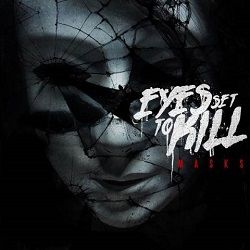 I know Arizona's Eyes Set to Kill have been around for a few years (well more than a few, ten years to be exact) and their new album "Masks" is the bands fifth album, and to be honest I have only heard the name but never actually heard the band. Well after getting a chance to listen to "Masks", I have to say that I was really missing out on something. Eyes Set to Kill plays with the ferocity of a hard core thrash band while still managing to inject the songs with heavy doses of melody and tuneful hard rock.
Where to start… Well first off the vocal duo of Alexia and Cisko are quite a formidable combination. Continue reading »
Label: Abandon Records
Review by Tony Cannella
From Germany, the band A Million Miles blends modern metal with thrash metal even a little doom thrown in there to create a fine metal debut with an absolutely heavy – yet melodic – in-your-face approach.
A Million Miles is fronted by the raspy, no nonsense vocals of Mona Miluski. The classic metal riff of the opener "Death and Beyond" gives way to some rapid fire riffing as the song settles into a melodic metal groove. Mona Miluski's vocals are simply huge throughout the 44-minutes of playing time on "What's Left Behind". Next up is some more relentless riffing that kicks off "Broken" as the song gallops to the finish line and proves to be a huge highlight. Continue reading »
6 color styles available:

Style switcher only on this demo version. Theme styles can be changed from Options page.