Browsing articles tagged with " tony"
Label: Underground Symphony
Review by Tony Cannella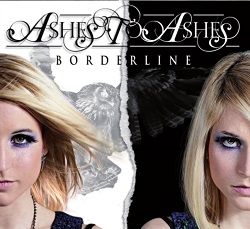 We always mention how the country of Italy is becoming the epicenter for female fronted bands. Well, the band Ashes to Ashes are a bit different than the majority of Femme Metal bands coming from that part of the world. Instead of the usual symphonic, gothic metal styles Ashes to Ashes are an Alternative metal band from Genova, Italy. The band were founded in 2010 and in 2012 flew to New York to record their debut album as well as play some shows and even found the time to film their first video for the opening track – and one of the standout tunes, "Alice's Song".
Ashes to Ashes are fronted by Marta Vassallo who alternates between a clean singing voice and really aggressive growling vocals. Continue reading »
Label: Nuclear Blast
Review by Tony Cannella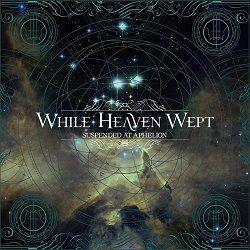 From Virginia, While Heaven Wept has existed since 1991. As they have done throughout their career, their 5th album "Suspended At Aphelion" merges different genres and influences to create an open canvas with a lot of scope and depth.
I love progressive music, especially progressive metal, but even I have to admit that it can be a crapshoot. There are a lot of cool bands out there in the genre and While Heaven Wept is one of the better ones I've heard in recent years. Of course to label them as a strictly progressive would be short sighted, they also incorporate other elements from the metal spectrum. "Suspended At Aphelion" features guest spots from guitarist Victor Arduini a founding member of the great Connecticut progressive metal band Fates Warning and drummer Mark Zonder formerly of Fates Warning and formerly and currently of Warlord. Continue reading »
Independent Release
Review by Tony Cannella
Forever Still is a melodic hard rock band with a decidedly fierce metal edge. Hailing from Copenhagen, Denmark the band was formed in 2009 and in the time that they have been together, they have already been receiving positive press and recognition. After listening to their debut 4-song EP, it is easy to see why.
So we begin with "The Key". It opens with a bit of electronic music before the heavy guitars come in. My first impression is the singer Maja. She's got a truly captivating voice. Near the end of the song comes this hell-ish screaming vocal part from Maja, which is quite impressive. "The Last Day" is a solid mid-tempo number with another bit of screaming from Maja. It is really disarming because it seemingly comes out of nowhere. Continue reading »
Label: No Remorse Records
Review by Tony Cannella
"Lacrima Dei" is the 3rd album Greece's symphonic metallers Meden Again. "Lacrima Dei" sees lead vocalist Maya making her debut with the band as she replaces Iliana who now fronts Enemy of Reality.
First off, the addition of Maya seems to be a really good decision. Her voice fits in well with the bands intricate musical arrangements and the few songs where she is paired with a male vocalist are some of the highlights. The male vocalists range from traditional metal to extreme metal and either way, Maya's voice gels perfectly with them. Songs that stand out in particular are: "Divine Wrath", "Embrace the Sorrow", "Portal of Fear" and "Commemorate the Fallen". Another song that stands out is the tear jerking ballad "Loss". Continue reading »
Label: Napalm Records
Review by Tony Cannella
In addition to her main gig with Leaves' Eyes, Liv Kristine has forged a prolific solo career for herself in recent years. This actually began in 1998 with her debut solo effort "Deus Ex Machina", but it wasn't until 2006's "Enter My Religion" that she began to regularly release her solo material. In the past, her solo work has had a more organic, rock and even a pop-ish feel to them. With her newest release "Vervain" Liv has gone in a heavier direction, incorporating all of the elements of her previous works whilst adding heavier, doomy guitars and a gothic vibe to the songs.
"Vervain" features 10-songs and 43-minutes worth of music and I believe this is Liv's most focused solo material to date. "My Wilderness" is a solid opening track. It is an up-tempo song with a great opening riff that just pounds away. Continue reading »
6 color styles available:

Style switcher only on this demo version. Theme styles can be changed from Options page.
Archives