Browsing articles tagged with " tony"
Interview by Tony Cannella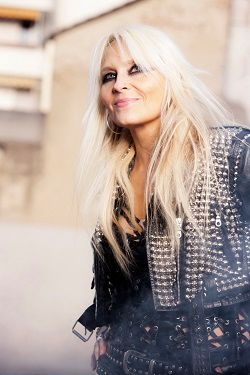 Doro Pesch
is a true rock warrior. For over 30-years she has navigated the often bumpy terrain that is the music business. As the world of hard rock and metal came in and out (and in again) of vogue she has never wavered and never stopped battling for what she believed, and perhaps more importantly she has remained one of the most grounded, down-to-earth, approachable and nicest people in the music business. As she prepares for a North American jaunt Doro was kind enough to take a break from her busy schedule and talk about the past, present and future. I want to thank Doro for taking the time to talk on such short notice.
Let's start by talking about your upcoming U.S. shows. What can you tell us about it and what can the fans expect?
I'm super excited to come back to the U.S. again and Canada! We will be performing a highlight set and actually we will let the fans choose our set-list. We have a poll on our web site so the fans can decide which songs they want to hear. It's entirely up to the fans. The highlights, I would say like "All We Are", "Burning the Witches", "Raise Your Fist" will of course be played, but maybe some rare songs or songs we haven't played in a long time will maybe pop up in the wish list, so I'm excited about that. Continue reading »
Independent Release
Review by Tony Cannella
Sacred Groove is a melodic hard rock band from Germany. They were formed in 2006 and released their first demo in 2009. In 2011 the band released their debut album entitled, "Needful Things". Sacred Groove offers up a debut of 10-songs and 52-minutes worth of guitar oriented hard rock with vocalist Isabel Willenberg out front with her angelic vocal delivery.
"Needful Things" gets off to a great start with the two best songs. "Angel in the Sky" and "Waking Dream" is both excellent. They are powered by some fantastic guitar work from Dennis Meivogel and he does an excellent job throughout the CD. "Unholy House" keeps things going in a positive direction. Songs like "Nature of the Beast", "She Braves the Storm" and "Needful Things" are well written, produced and performed. Continue reading »
Label: AFM Records
Review by Tony Cannella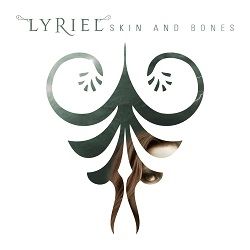 "Skin And Bones" is the 5th album from Germany's Lyriel. The band has thus far flown under the radar, but after listening to their newest album, I think that is about to change for this gothic, folk metal band.
The thing that impresses me about Lyriel – one of the things, anyway – is their ability to combine the heaviest of metal with almost pop-like melodies. It's no easy feat to do that, but Lyriel pulls it off nicely. Also, the lead vocalist Jessica Thierjung puts in a stellar performance and along with cellist Linda Laukamp do some cool things with harmony vocals. Getting to the music, the album begins with the awesome opening riff of "Numbers" and this song is instantly memorable and infectious. "Falling Skies" is excellent as well and the straight ahead metal of "Skin and Bones" follows. Continue reading »
Independent Release
Review by Tony Cannella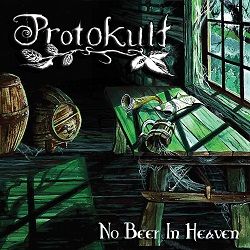 From Canada, Protokult is a folk/death/thrash/polka metal band. At least they sound something like a mix of those genres. With their debut album "No Beer in Heaven" the band looks to bring their eclectic brand of metal to the masses.
"Get Me a Beer!" is a hearty and raucous opener and one that will get heads bobbing (and banging) no doubt. The band gets more serious on the grinding "Heaven Cast Me Out". This turned out to be one of the better songs and it has a pretty cool melody. From there we have the thumping "My Father's Word". Other highlights include: "Sol Intention", "Edge of Time" and "Summer's Ode". Continue reading »
Label: Despotz Records
Review by Tony Cannella
The thing about Sweden's Crucified Barbara is that you always know what you are going to get. Sometimes familiarity is good and that holds true on their new album, "In the Red".
The Motorhead style rocker, "I Sell My Kids for Rock N' Roll" starts things off and provides a thumping, powerhouse of an opener. "In the Red" features 11-songs and 40-minutes worth of powerful music that is wonderfully, unapologetically classic Crucified Barbara. The band is on quite a roll with the last few albums and that continues with "In the Red". Songs like, "To Kill a Man", "Electric Sky" and "Lunatic #1″ are sure to please the fan base, whilst also gathering new followers. Continue reading »
6 color styles available:

Style switcher only on this demo version. Theme styles can be changed from Options page.
Archives