Browsing articles tagged with " tony"
Label: Bakerteam Records
Review by Tony Cannella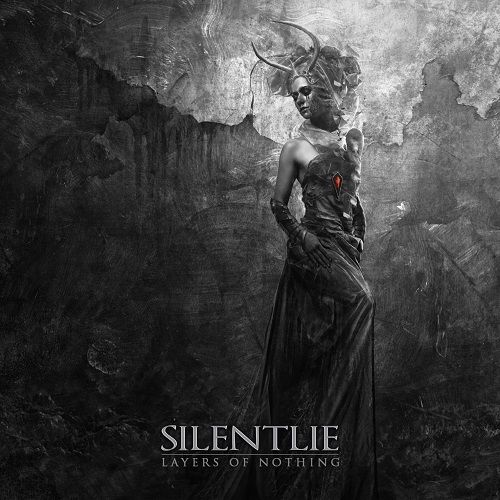 Wow! The new album from Italian metallers SilentLie is pretty damn cool. The band formed in 2005 and after two EPs, SilentLie have signed to Bakerteam Records and the result is their excellent full-length debut "Layers of Nothing".
SilentLie combines melodic metal with a modern metal approach with some guitar riffs that would make Black Sabbath proud. In lead vocalist Giorgia Sacco Taz, SilentLie has a charismatic front woman with a huge voice which conveys plenty of power and emotion. "Unbreakable" kicks things off in ferocious fashion. The band keeps the riffs coming on songs like "Invisible Fall", "Layers of Nothing" and "Slave". There is something very old school and classic about their sound, but SilentLie still manages to inject the songs with a modern metal influence. Continue reading »
Label: InVogue Records
Review by Tony Cannella
Courage My Love is a powerhouse pop/punk trio from Kitchener, Ontario, Canada. The band is led by the twin sisters, Mercedes Arn-Horn (Guitar/Vocals) and Phoenix Arn-Horn (drums and vocals). Bassist Brandon Lockwood completes the trio. CML were formed in 2009 and in 2011 released their debut EP "For Now" and since then have released several more EPS including "Becoming" which has been re-released with more material thus making it a full-length for our listening pleasure.
The intro "All We Are" opens the disc and gives way to the excellent "Skin & Bone". This song has a great melodic heavy pop vibe to it and is one the standout tracks on "Becoming". For the next song "Cold Blooded" the band ramps up the power and it becomes an instantly likeable Paramore style rocker. Continue reading »
Label: Inside Out Music
Review by Tony Cannella
Arjen Anthony Lucassen is never one to stay silent for long. The guy has so much music in him that he has carved out an iconic career for himself. From Ayreon to Star One, Stream of Passion and beyond. Each project is different from the last and he has never repeated himself. His latest musical endeavor finds him paired up with vocalist Anneke van Giersbergen for a band called The Gentle Storm. Their debut is titled "The Diary" and is another masterpiece from this talented Dutch multi-instrumentalist.
"The Diary" comes as a two disc set featuring two different versions the album. The first disc is a more laid-back (or Gentle) version the album whilst the second disc is the Storm version which features heavier more up-tempo renditions of the songs. Continue reading »
Label: Nuclear Blast Records
Review by Tony Cannella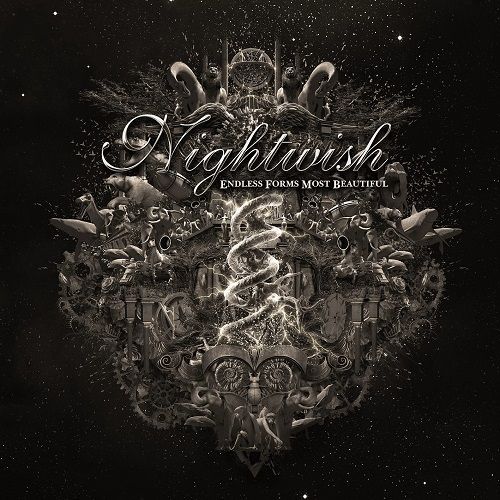 "Endless Forms Most Beautiful" is the long, eagerly awaited return of the Finnish/Dutch symphonic metal legends Nightwish, and their return is mostly triumphant. "EFMB" marks the studio recording debut of vocalist Floor Jansen and that in and of itself is a big deal. Beyond that, Nightwish has released an album that maintains what the band has been about since their inception all those years ago.
"Endless Forms Most Beautiful" features 11-songs and 80-minutes worth of solid material. After a brief spoken word intro to the opening track, "Shudder Before the Beautiful" kicks in and is classic Nightwish. This is a song with equal bits of crunchy heaviness combined with the bands symphonic metal arrangements, choirs, and… then there is Floor Jansen's amazing vocals. She is simply one of the best singers on the planet, in my opinion. Continue reading »
Independent Release
Review by Tony Cannella
Hailing from Sweden, Nocean is a melodic hard rock/metal band that plays, well… melodic hard rock and/or metal. Their debut EP is out now. "Based on a Lie" is the title and it is a fairly potent 16-minutes of straight-forward, in-your-face metal-ness.
The fist pumping opener "Promise" gets us off to a rocking start. "Counting the Hours" is slower in tempo but has a great riff running through it. "Causing Chaos" opens with a classic metal power riff before settling into a steady groove with a heavy-as-hell bass-line. "Based on a Lie" is completed by the commanding "Intervene". Like the opener, this is a great way to close the record. Continue reading »
6 color styles available:

Style switcher only on this demo version. Theme styles can be changed from Options page.