Browsing articles tagged with " tony"
Label: Raging Planet Records
Review by Tony Cannella
The Portuguese atmospheric rock/metal band CineMuerte released their last full-length "Wild Grown" in 2011, prior to that they released "Aurora Core" in 2008, I guess they release new material every three years or so. If they can keep coming up with quality songs like this than every three years is okay with me because this is good stuff.
"DHIST" features 5-songs and almost 30-minutes worth of high quality material with a dark, slightly progressive goth vibe, with modern rock elements as well. "Dog" gets things off to a trippy start and is followed by the alternative flavor of "Heaven's Not Too Far". The final song "The Park" is my favorite and a great way to end things. In between we have quality songs like "I'm Too Much Here Without You" and "Shinning Shadows in the Sand". Continue reading »
Label: Scarlet Records
Review by Tony Cannella
The Italian queen of horror metal Cadaveria returns with her 5th album "Silence" and silent is one thing she is not. Beginning with "Velo (The Other Side of Hate)", "Silence" is off to a wicked start.
Cadaveria is back with her mixture of extreme and clean singing as she alternates between the two. Musically, the band continues with its mix of Black Metal and Gothic Metal to create a dark piece of theater. Overall, "Silence" is a very strong record and songs like "Carnival of Doom", "Free Spirit" and "Existence" are huge highlights. My favorite track however is the brutal "Out Loud".
With "Silence", Cadaveria have released a whirlwind of an album which incorporates different styles but is always mindful to create a dark and sinister vibe. Continue reading »
Label: Livewire/Cargo Records
Review by Tony Cannella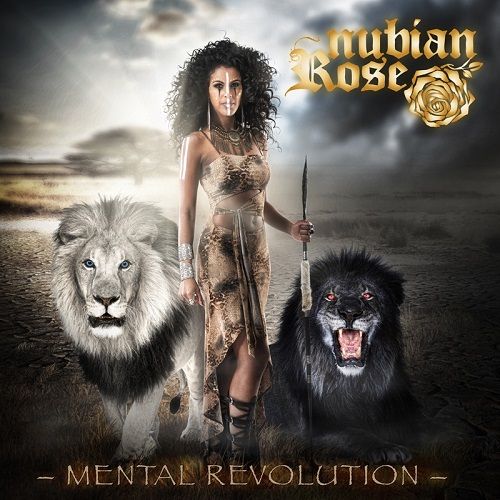 Wow! To say that the Swedish powerhouse metal band Nubian Rose has released their best album would be an understatement. Granted this is only their second record but it is miles ahead of their 2012 debut "Mountain" in terms of production, writing and presentation. I thought "Mountain" was a good enough debut but with their new album "Mental Revolution" the band has really turned it up a notch (or several).
"Mental Revolution" is a high energy, power packed sophomore record with a guitar sound that is just freakin' massive. When the monstrous riff that accompanies the opener "War" kicks in it's time to buckle in and enjoy the ride. Sofia Lilja's vocals are huge throughout the record and soars with the music. Continue reading »
Label: Suburban Records
Review by Tony Cannella
Wow! The new album from Dutch prog metallers Kingfisher Sky is pretty freakin' good. Their 3rd album "Arms of Morpheus" continues on the bands progressive/folk-ish path which began with their 2007 debut "Hallway of Dreams" and things just keep getting better and better.
Opening with "Hypnos", this is a great moody track with changing tempos and a bit of a dramatic vibe; this is a good way to start things. From there we go into "At Least You Tried" continues the album on a positive course. "King of Thieves" is the first single and features a good amount of symphonic and folk elements to go with the prog. Other highlights include: "Open Your Eyes", "Strength of the Endless" and "The Morrigan". Continue reading »
Label: Atlantic Records
Review by Tony Cannella
After releasing four albums for Century Media the American Metal core outfit In This Moment has taken their act to Atlantic Records and have released their 5th album "Black Widow".
I really love the dark and sinister vibe that permeates "Black Widow". It all begins with the intro "The Infection" and continues into my favorite track "Sex Metal Barbie". From there we get the frenzied "Big Bad Wolf". Maria Brink continues to prove that she has one of the most unique voices in their genre of music. Lyrically and musically the band has really outdone themselves and the album has a lot of energy and aggression. "Dirty Pretty" is another favorite as this song has a strong – almost danceable – groove. Other highlights include: "Black Widow", "Sexual Hallucination" and "Sick Like Me". Lyrically, Maria Brink has a lot to say and she says it plenty of vitriol. Continue reading »
6 color styles available:

Style switcher only on this demo version. Theme styles can be changed from Options page.
Archives