Browsing articles tagged with " ukraine"
Independent Release
Review by Vard Aman
Parallax are a recently formed (2011) band from Ukraine, playing what they describe as "Martian Progressive Oriental Metal", or "Oriental Flavoured Prog Metal", and "Sputnik" is their debut EP. Now, I'm struggling to find the "oriental" part of the equation in their sound, assuming that I'm understanding the meaning of the word "oriental" correctly. Or perhaps the four songs they selected for this EP don't contain as much of their oriental flavour as some of the other songs they play might have. But nevermind: "Martian" and "Prog" there is certainly in abundance, and these are the things that make this band what they are, and stand out the way they do. All the songs cover space related themes, most prominently topics surrounding Mars (including the John Carter film and the "Pioneer One" series). Continue reading »

Interview by Vard Aman
Mortalium is a Gothic Doom Metal band from Kharkiv in Ukraine. However, don't let the the phrase "Gothic Doom Metal" fool you into thinking that you know more or less what they will sound like before listening to them – they are much more than that, and they are much more diverse than that. Mortalium is a band that have, in their very few years of existence, carved out a corner of the genre that belongs to them and to them alone. They have recently released their debut album, entitled "A Gap Between Birth and Death". I caught up with their vocalist and guitarist, Maria Nosyk, for a session of Q & A.
Hi and welcome to Femme Metal Webzine! So, when and how did Mortalium start up?
Hi! Good to see you finally and thank you for your invitation! Well, Mortalium started about 4 years ago in mid 2009. After 2 years of cooperation in a gothic metal band called Apparent Distinctions, Yaroslav (keys, vocals) and Maria (vocals, guitar), discovering particular points of contact in the views on musical activity, offered a new band development project to their mates. Continue reading »
Label: Metal Renaissance
Review by Vard Aman
Mortalium formed in Kharkiv in Ukraine in 2009 and play a variety of Gothic Doom Metal. Gothic Doom Metal is a subgenre that has been steadily growing in both popularity and quality. But Mortalium are more than just Gothic Doom Metal; there is a lot more going on in their music than just that, for example, I can hear a very definite Classic Doom Metal (Traditional / Epic Doom) in many places, but done with a Gothic touch. They are also very versatile in their songwriting, so there is a lot of variety between their songs; "Frozen Night" is almost pure Gothic Rock, while "Prophet" has an almost carnivalesque feel about it; but most of the time their music and sound is an epic crucible of powerful doom-laden darkness. In short, they have fused elements of different Doom Metal styles into one, and one that is unmistakably their own. Continue reading »
Label : Metalism Records
Review by Vard Aman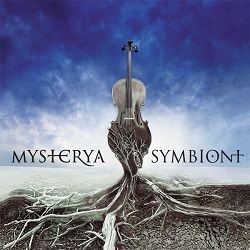 This was one of the most anticipated releases in a year full of highly anticipated releases, and Mysterya (from Kiev, Ukraine) did not disappoint one little bit. Actually, it was even better than I was expecting – I always knew this band was good and would release a good album, but I wasn't expecting it to be quite this good. The time and the effort that went into it has certainly paid off!
Mysterya play catchy and melodic Symphonic Metal, not too unlike "The Silent Force" era Within Temptation but with a heavier overall feel and with a different vocal style. Mysterya's vocals are quite unique – there can be no mistaking Irina Vasilenko (aka Anyri) for any other vocalist, nor is there anyone I can think of to even compare her to (OK, maybe a little bit to Adele Ri, the new singer of Semargl – and they kind of look similar too…). Continue reading »
Label : Ravenheart Records
Review by Vard Aman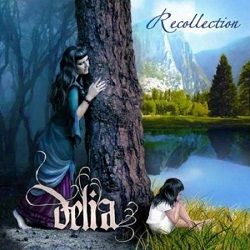 Back in 2010 a band called Delia, from Kiev, Ukraine, released an album called "Spogad" ("Спогад") – an album which I regard as one of the best Symphonic Metal albums ever recorded and released; an album that if it had been released by a band like Within Temptation or After Forever or any one of the other top bands in the genre would have gone down as one of the ultimate Symphonic Metal masterpieces of all time. But it wasn't, it was released by a Ukrainian band called Delia; and the question I've always asked and am still asking is: does it make any difference whether it was released by a well known act or whether it was released by a less well known act? My answer to that question is "none whatsoever" and so "Spogad" goes down in my books as one of the ultimate Symphonic Metal masterpieces of all time. "Spogad" was sung in the band's native Ukrainian, which may have counted against it (I know of at least one so-called "promoter" in the social media that exhibits an open and quite bigoted dislike of any bands that sing in languages other than English, flatly refusing to give them any promotion or even mention whatsoever). Continue reading »
6 color styles available:

Style switcher only on this demo version. Theme styles can be changed from Options page.