Browsing articles tagged with " white"
Label: Peaceville Records
Review by Tony Cannella
White Empress is a symphonic death metal band which features former members of Luna Mortis, Cradle of Filth and Coal Chamber. The band is fronted by lead vocalist White Empress (AKA Mary Zimmer) and her style ranging from guttural death metal growls to clean singing is a major aspect of this band. She has also surrounding herself with an outstanding array of musicians which include female bass player Chela Harper formerly of Coal Chamber. You can experience their full impact on the debut album "Rise of the Empress", which is out via Peaceville records.
Even though White Empress is a relatively new band, their members aren't exactly rookies, having gained quite a bit of experience with various bands over the years. Continue reading »
Interview by Tony Cannella
The Dutch band Delain have been on tour with Sonata Arctica and Xandria supporting their killer new album "The Human Contradiction". I recently had a chance to sit down with vocalist Charlotte Wessels. She went in depth with the new album, tour and lyrics among other things. One thing I came away with after our conversation is that Charlotte is not only super talented but she is extremely intelligent. Read on…
Thank you for taking the time to talk to us again. How have things been going so far with the tour with Sonata Arctica and Xandria?
It's been going great. This is the 4th date of the tour, so we're really getting into it. It's a really cool package, so I'm very happy so far. Continue reading »
Interview by Abigail Henry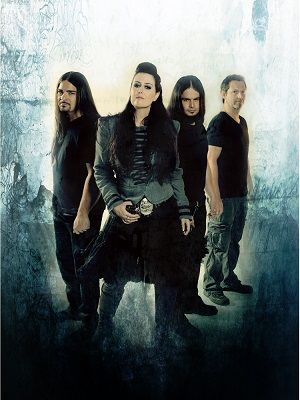 Carla Van Huizen
is the incredible voice behind the Dutch Band La-Ventura. La-Ventura came crashing into the music scene in 2005 with their first album "A New Beginning"and now they are back with their second album, "White Crow", after several years of hardship in order to see their new project successfully made. We had the chance to speak to Carla about of the events leading up to the albums release and what is to be expected in the future, which includes playing at the infamous Female Metal Voice Festival in October this year.
The release of "White Crow" has attracted a lot of attention and deservedly so! How has this been for you personally?
It is really great to see that so many friends and fans from all over the world like the new album! During the recordings of the album we talked about how to set up the promotion campaign and besides letting our promotion manager for the Benelux do his job we realised that we had to start working our way into the social media. Continue reading »
Label: Century Media
Review by Tony Cannella
When lead vocalist Angela Gossow decided to step down from her post fronting the extreme metal legends Arch Enemy it came as a huge shock. Who would fill her sizeable shoes? Well that turned out to be ex-The Agonist front lady Alissa White-Gluz – as it turns out it was a great choice.
The opening intro "Tempore Nihil Sanat (Prelude in F Minor)" opens the album and has a horror movie vibe to it before segueing into the relentless assault of "Never Forgive, Never Forget" and this is how the 10th Arch Enemy album begins. From the start it is obvious that the transition between vocalists is seamless and musically the band continues to mix death metal and thrash with the same technical proficiency that the band has always displayed. Continue reading »
Interview by Ary R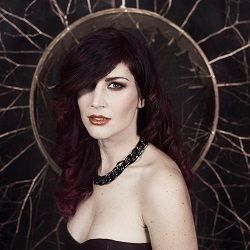 Considered as one of the leading figures of the metal music panorama nowadays, Delain has gained a huge fame that a few female fronted bands has got in these latest years. After a really bad episode that has affected the band in the past, this quintet from the Netherlands is going to introduce the audience the brand new record called "The Human Contradiction". In order to present this baby creature, we had the chance to talk to the singer of the band, the beautiful Charlotte Wessels, who has spoke to us about this brand new album.
Delain this year comes back on the music scene with a brand new album. Let's talk about the album title which is a very curious one. Would you mind explaining us the meaning of the title itself? If I'm not mistaken you love reading, and this album somehow is related to Octavia Butler.
Continue reading »
6 color styles available:

Style switcher only on this demo version. Theme styles can be changed from Options page.