Browsing articles tagged with " you"
Independent Release
Review by Tony Cannella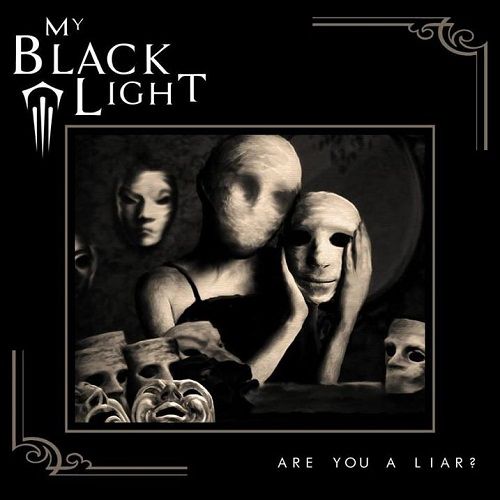 Formed in Italy in 2008, the metal band My Black Light first came on the metal scene with their 2010 debut "Human Maze". Now the band returns with a brand new 4-song, 20-minute EP "Are You a Liar?"
"Are You a Liar?" begins with electro-intro of "The Executioner" before the song develops into an up-tempo instantly catchy tune. Next is the title song which marries brutality and melody very well. Lead vocalist Monica Primo's smooth, clear vocals are joined by the harsh male vocals of keyboardist Rudy Bertetto. "The Joke" is another heavy one which slows the tempo down quite a bit before gradually regaining its heavy groove. The album is completed with the wistful ballad "The Cure" as Monica delivers such a powerful vocal performance. Continue reading »
Interview by Miriam C.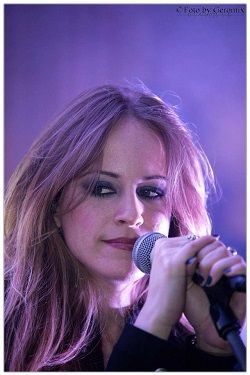 Tystnaden
is probably one of so many "underrated bands" Europe-wise, despite having what it takes to hit the big time in this difficult area, also thanks to a constantly evolving fresh and innovative sound. On the occasion of Go4Rock, we had a little talk with Giada Etro, a.k.a. Jade, the new frontgirl of this six-piece band from Udine (Italy), who reveals us some behind-the-scenes-activity about the new album, "Anima" and she also talked about her cooperation with the Croatian doom metal band Ashes You Leave.
Maybe I'm asking the wrong person, given that you joined the band a short time ago. Maybe I'm hindering you, but I wanted to know what is your opinion concerning the latest album, "Anima". What do you think about it?
To me, it's a wonderful record! I'm very proud to be able to perform myself in it, also because it had a great response with the reviews on a national and International basis. I like the songs, of course I do like the previous albums, although there has been a turning point here: the style is slighty different, but I must say that I'm really happy! My favourite track is "Mindrama", the second single, it's gutsy and the album is a truly pleasure to sing. Continue reading »
Label: One Little Indian
Review by Luisa Mercier
This is the first release after five years for the legend Sinead O' Connor and someone may object that "Theology" was not a real full-length as well as all the special compilations and the albums in Gaelic language. So to find her latest true release, we have to go back to 2000, when "Faith And Courage" was recorded. Media all around the world were more focused on the gossip, the rumors, her shocking statements or actions than her music lately and I have to admit that even when she was under the limelight in the '90s, I knew her more for this than for hits like "Nothing Compares to U". "How About I Be Me (And You Be You)" is a true, intimate record. Nine songs with a classic structure (a modern pop-rock produced by John Reynolds) in which the old rebel tells us about herself, sincerely and sometimes merciless. Continue reading »
Label : Righteous Babe
Review by Luisa Mercier
Ani diFranco has been working on this record since 2008. Which for an average musician is not that much. But Ani is not an average musician, she has always written very fast and in twenty-one years of musical career she has released seventeen albums. So, you will understand that three years is a vey large gap for her. In the meanwhile she became a mother, so her absence is explained quite easily."Which Side Are You On?" follows "Red Letter Year" (2008) and is titled after a 1932 protest song composed by Florence Reece, wife of Sam Reece, who was a Kentucky unionist and a defender of the miners rights. Continue reading »
Label : SPV
Review by Tony Cannella
The Swedish band You Say France and I Whistle are as unique as their name. To call them metal definitely a stretch – I really don't see it at all. You Say France… are an eclectic band that is for sure. Their songs have a quirky sense of humor and musically they are a mix of alternative, ska and get this… Polka (they have an accordion player for heaven's sake).
You Say France's… debut is called "Angry Men" and from the opener of the first track you realize that there is something unusual about this band. The band utilizes both male and female vocals and it is easy to see that they don't take themselves too seriously, obviously they take their music seriously but some of their lyrics have an eccentric sense of humor. Continue reading »
6 color styles available:

Style switcher only on this demo version. Theme styles can be changed from Options page.