Browsing articles tagged with " 84"
Label: Standby Records
Review by Tony Cannella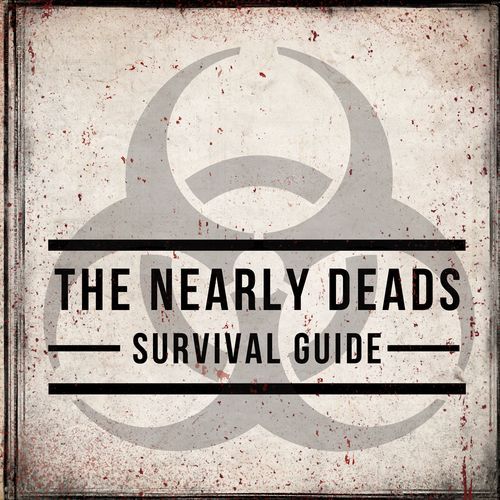 Hailing from Tampa, Florida, The Nearly Deads are a modern hard rock band with a definite amount of commercial viability. The band has since moved on to the country music capital of the world Nashville, Tennessee, but fear not, the music that can be heard on their new 6-song EP "Survival Guide" is the furthest thing from country music as you can imagine. Instead The Nearly Deads stay true to their modern hard rock roots.
"Survival Guide" is my first exposure to The Nearly Deads and I was kind of surprised. I guess I was expecting something a little more gothic, but what we get is hard rock that is more reminiscent of Paramore or Garbage, in fact I would describe them as a heavier Paramore and it all makes for a winning combination. Continue reading »
Label: Nuclear Blast
Review by Tony Cannella
On his debut solo album, Nightwish keyboardist Tuomas Holopainen has created a concept album based around the graphic novel "The Life and Times of Scrooge McDuck"! According to Mr. Holopainen this project was 14 years in the making and written during his downtime from Nightwish.
Granted Scrooge McDuck may not be a very metal topic to tackle, but "The Life and Times…" isn't really a metal album… so there! "…Scrooge" features 10-songs and almost an hour worth of symphonic, classically influenced music with folk and cinematic influences as well – with the album artwork done by the book's author Don Rosa. There are several guest musicians, including four singers: Alan Reid, Johanna Kurkela, Johanna Iivanainen & Tony Kakko. Continue reading »
Label : Ravenheart Music
Review by Tony Cannella
The Montreal, Canada based progressive, gothic metal band AraPacis were formed in 2003. In 2006 they released their debut "So Many Leapers" and followed that up in 2009 with "Consequences of Dreams". On their first two albums they made it clear that they have a wide range of influences. AraPacis returns with their third album. So without further adieu, let's enter the "Netherworld".
"End of the Line" kicks things off with an infectious and melodic guitar riff. Lead vocalist Lizzie Fyre alternates between a clean singing voice and an extreme style. She does that just about as well as anyone, it is not a technique that is overused, she only does this on a couple of songs. "Horror Show" is a straight-forward song, based around a simplistic heavy metal riff and the high vocals of Lizzie Fyre. "Lord of the Clouds" is next and it is reminiscent of Swedish doom metallers Candlemass. It's definitely got a slow, heavy and doomy vibe to it, except for the thrashy part near the end. At 7-minutes, this is the longest song and my favorite. Other highlights: "Unbirth", the great ballad "Beautifully Blind" and the closing instrumental "Dark Days Ahead". For the most part, "Netherworld" maintains a good hard rock and metal pace, while also veering off into Gothic, Doom and Progressive territories at times.
I'm not sure where this will stack up compared to their previous material, but "Netherworld" does maintain a level of consistency that their die-hard fan base should love. AraPacis are fast becoming one of the best bands out of the Canadian metal scene. Continue reading »
Label : Black Sand Records
Review by Stina & Mark Hateley
In their more than fifteen years of existence, Mostly Autumn have gained a reputation as one of the most influential British prog bands of the new era – partly because of their spellbinding soundscapes, and partly because of the figure of frontwoman Heather Findlay, who parted ways with the band in 2011. "The Phoenix Suite", the debut solo recording of Heather, is the first 5 track EP in a series of 4, and, alongside Heather herself and guitarist Chris Johnson, it features performances from Dave Kilminster on guitars, Steve Vantsis on bass and Alex Cromarty on drums. Much as the title seems to imply, it marks a new beginning in her career – which means that, of course, those expecting something reminiscent of what Mostly Autumn became known for, would be disappointed. As it's normal for an artist deciding to embark on a solo career, Heather is clearly striving for colouring outside the lines required by her work in Mostly Autumn, and trying to sail through uncharted seas – or better still, fly towards new horizons. Much of the EP sheds her prog roots in favor of a more up-to-date and probably more mundane palette described as 'dark', 'quirky', 'rocky' and 'bohemienne': what Heather is doing at this time of her career on "The Phoenix Suite" is laying down an elegant, but accessible brand of Rock that is sure to please fans of her as a singer but will probably leave fans of Mostly Autumn quite perplexed. That's not to say that she doesn't have potential as a solo performer – but it's rarely realized here, rendering this small collection of songs, for the most part, inert if easily listenable. "The Phoenix Suite" seems to find Heather pursuing a personal vernacular she'd yet to define: here's hope the next episodes in the EP serie will see her closer to her musical personality.
Rating – 65/100
Label : Stygian Crypt Productions
Review by Tony Cannella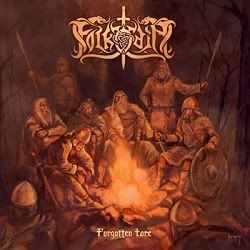 The Viking Folk Metal band Folkodia is a conglomeration of several different projects all coming together to form Folkodia. The band was formed in 2007 and the current line-up features 12 members from 8 different countries. On their 3rd album "Forgotten Lore", Folkodia has released an album of acoustic versions of some songs that originally appeared on their first two albums. The vibe behind "Forgotten Lore" is more Folk than Metal, in fact there is no metal to be found anywhere on "Forgotten Lore", it is just straight up acoustic Folk music with songs about Vikings and Elves. "Forgotten Lore" starts off strong with "Ancient Forest of Elves". This is my favorite song and right away the listener is treated to the interplay between the male and female vocals that dominates the album. The male vocalist has a deep voice and the female vocalists also offer a lot to the songs. The mournful "Bound For Vahalla" is next and quickly became another highlight. Other highlights that makes up the 47-minute disc include: "Winter Night" (strong vocal performances all around on this one), "The Fierce Kiss of Death", "Thus A Viking Dies" and "The Immortals of Thul". Having never heard Folkodia before, I was pleasantly surprised by the quality and the uniqueness presented on "Forgotten Lore". Sure, it may not be Metal but it offers a pretty cool change of pace from the normal Folk Metal fare.
Rating – 84/100
Tracklist
Ancient Forest of Elves

Bound for Valhalla

The Capitulation of Vercingetorex

The Fierce Kiss of Death

Honored Are the Fallen

Winter Night

Thus A Viking Dies

The Immortals of Thul

Sword in Hand

The Lone Warrior

The Capitulation of Vercingerorex II
Line Up
Metfolvik (Ruslanas) – Vocals, Tin whistle

Hildr Valkyrie – Vocals

Elio D'Alessandro – Vocals

Anais – Vocals

Simon Müller – Guitars, Acoustic guitars, Bass, Flute, Tin whistle

Loki – Drum programming, Guitars, Keyboards, Vocals

Münggu Beyeler – Deger pipe, Ewi flute, Vocals

Eleanor Lucas – Violin

Saga – Guitar, Bass, Vocals

Matthew Bell – Guitars, Acoustic guitars, Mandolin, Nylon string guitars, Lute, Bass

Mara Davis – Flute

Blackheart Nostarion – Cello

Rhode Rachel – Vocals, Jaw Harp, Tin Whistle, Bass

Billy Knockenhauer – Guitar
Links
6 color styles available:

Style switcher only on this demo version. Theme styles can be changed from Options page.