Browsing articles tagged with " 84"
 Label: Warner Bros. Records
Review by Warren Mayocchi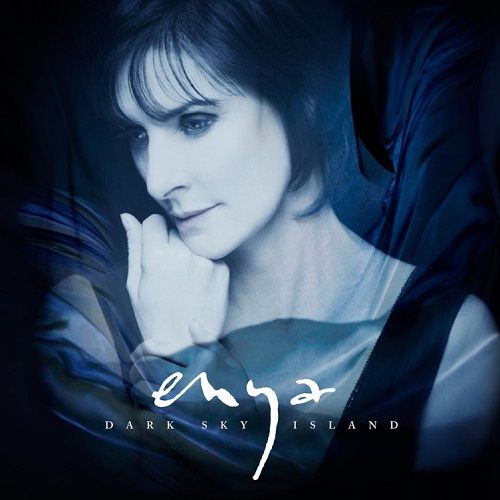 "Dark Sky Island" is an album title tribute to the the island of Sark. It was the first island to be recognised as having no light pollution during the night and therefore is eminently suitable for watching the night sky. As a label for a musical album the celestial themed title does suit the content of the album. As well as the title track there are "The Loxian Gates", "The Forge of the Angels", both of which are said to be "intergalactic songs" and "Astra et Luna" (stars and moon). "The Humming…" attempts to represent the sound of the "early universe". The deeper theme of the album is one of journeys.
The new album is a continuation of what Enya does best – create musical air. That is my description for her music, however there are some who call it new age, and the official line is Irish Celtic. Continue reading »
Label: Relapse Records
Review by Warren Mayocchi
Royal Thunder have let our ears tune into what seem like songs of personal and emotional experiences. Looking through the lyrics and attempting to choose a theme, I will go with – freedom. There are many ways that a person may enter a crucible, however on exit there can be a few emotions, but a common one would have to be a sense of relief at having survived the experience and being free to live again. MLny Parsonz, Josh Weaver, Evan Diprima and Will Fiore show us emotions from the crucible and then the poignant relief of survival. The band is very competent, they will be a powerful force on stage, but the highlight for me is the voice of MLny Parsonz.
On "Crooked Doors" the band provide several musical styles, I would say that they generally have an alt rock sound. Continue reading »
Label: Standby Records
Review by Tony Cannella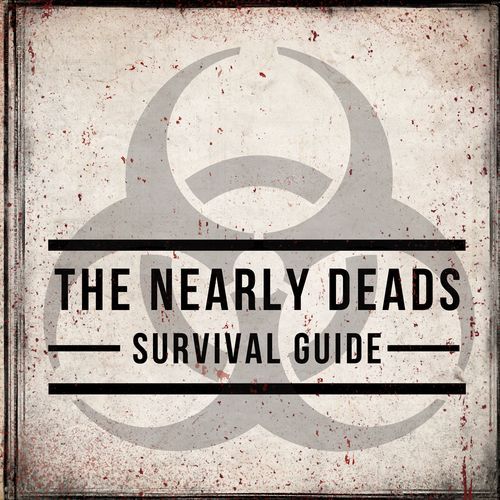 Hailing from Tampa, Florida, The Nearly Deads are a modern hard rock band with a definite amount of commercial viability. The band has since moved on to the country music capital of the world Nashville, Tennessee, but fear not, the music that can be heard on their new 6-song EP "Survival Guide" is the furthest thing from country music as you can imagine. Instead The Nearly Deads stay true to their modern hard rock roots.
"Survival Guide" is my first exposure to The Nearly Deads and I was kind of surprised. I guess I was expecting something a little more gothic, but what we get is hard rock that is more reminiscent of Paramore or Garbage, in fact I would describe them as a heavier Paramore and it all makes for a winning combination. Continue reading »
Label: Nuclear Blast
Review by Tony Cannella
On his debut solo album, Nightwish keyboardist Tuomas Holopainen has created a concept album based around the graphic novel "The Life and Times of Scrooge McDuck"! According to Mr. Holopainen this project was 14 years in the making and written during his downtime from Nightwish.
Granted Scrooge McDuck may not be a very metal topic to tackle, but "The Life and Times…" isn't really a metal album… so there! "…Scrooge" features 10-songs and almost an hour worth of symphonic, classically influenced music with folk and cinematic influences as well – with the album artwork done by the book's author Don Rosa. There are several guest musicians, including four singers: Alan Reid, Johanna Kurkela, Johanna Iivanainen & Tony Kakko. Continue reading »
Label : Ravenheart Music
Review by Tony Cannella
The Montreal, Canada based progressive, gothic metal band AraPacis were formed in 2003. In 2006 they released their debut "So Many Leapers" and followed that up in 2009 with "Consequences of Dreams". On their first two albums they made it clear that they have a wide range of influences. AraPacis returns with their third album. So without further adieu, let's enter the "Netherworld".
"End of the Line" kicks things off with an infectious and melodic guitar riff. Lead vocalist Lizzie Fyre alternates between a clean singing voice and an extreme style. She does that just about as well as anyone, it is not a technique that is overused, she only does this on a couple of songs. "Horror Show" is a straight-forward song, based around a simplistic heavy metal riff and the high vocals of Lizzie Fyre. "Lord of the Clouds" is next and it is reminiscent of Swedish doom metallers Candlemass. It's definitely got a slow, heavy and doomy vibe to it, except for the thrashy part near the end. At 7-minutes, this is the longest song and my favorite. Other highlights: "Unbirth", the great ballad "Beautifully Blind" and the closing instrumental "Dark Days Ahead". For the most part, "Netherworld" maintains a good hard rock and metal pace, while also veering off into Gothic, Doom and Progressive territories at times.
I'm not sure where this will stack up compared to their previous material, but "Netherworld" does maintain a level of consistency that their die-hard fan base should love. AraPacis are fast becoming one of the best bands out of the Canadian metal scene. Continue reading »
6 color styles available:

Style switcher only on this demo version. Theme styles can be changed from Options page.