Browsing articles tagged with " 85"
Label: Napalm Records
Review by Tony Cannella
When it was announced that the long running German symphonic metal band Xandria parted ways with vocalist Manuela Kraller after just one album ("Neverworld's End") it came as a huge shock. What would this mean for one of the more durable and consistent bands in the symphonic metal scene? Well, the band has enlisted Ex Libris vocalist Dianne van Giersbergen and has released a new album ("Sacrificium"), and while it may be debatable whether or not this is their best work, it certainly is an album that sees the band pulling out all the stops.
The opening song "Sacrificium" lets us know what we are in for, straight away. At over 10-minutes it is interesting that they chose to begin the album with an epic of this nature. Dianne van Giersbergen's vocals are huge and wickedly operatic. Continue reading »
Label: Fantai'Zic
Review by Tony Cannella
For their 3rd album "Le Cene", France's AkromA has delivered what must have been a huge undertaking. The Black/death/gothic metal band have really outdone themselves and released a truly bombastic and ferocious conceptual piece of work. The title "Le Cene" means "The Last Supper" when translated to English and is a concept album based on the last supper. AkromA has done something unique by having a different singer on each of the twelve songs and the results are massive.
In addition to all of the different singers, female soprano Laura Kimpe is there to provide the icing on the cake. Continue reading »
Label: Napalm Records
Review by Tony Cannella
The Spanish symphonic metal outfit Diabulus in Musica returns with their third album "Argia". The band first burst onto the scene with their debut release "Secrets" via Metal Blade in 2010. After moving to Napalm Records, DIM released "The Wanderer" in 2012 and that brings us to this new record "Argia".
The intro "Et Resurrext (Libera Me)" gets things off to an interesting start as it reaches its crescendo and segues into the bombastic almost thrash metal like "From the Embers". This is just a great power metal tune with a beautiful up-tempo melody, very VERY heavy and Zuberoa Aznarez sharing vocals with keyboardist Gorka Elso who contributes some pretty ferocious growls. Continue reading »
Label: Razor & Tie/Cooking Vinyl
Review by Tony Cannella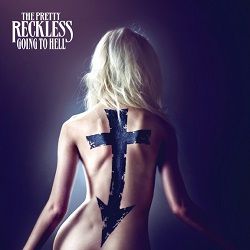 The Pretty Reckless is an aggressive modern metal band from New York City. The band is fronted by actress Taylor Momsen. In 2010 The Pretty Reckless released their debut album "Light Me Up". Now the band unleashes their sophomore record, "Going to Hell".
We begin our trip to hell with "Follow Me Down" which is a pretty cool opener. Next is the title song which is built around the hugest of guitar riffs and is easily my favorite song. "Heaven Knows" is next and it has an anthemic and infectious quality to it. "House on a Hill" allows the band to show a more sensitive side (yes, there is one) with a tender ballad. Continue reading »
Label: Massacre Records
Review by Tony Cannella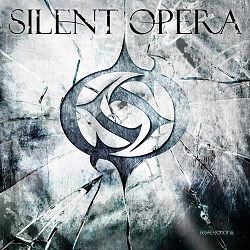 Not to be confused with the female fronted Italian metal band of the same name, THIS Silent Opera hails from France and were formed in 2007. In 2010 this symphonic power/death metal band released their inaugural EP, "Act One". Now the band is signed to Massacre and the release of their full-length debut ("Reflections") is upon us.
The first thing about "Reflections" that got my attention was the duel male/female vocals utilized by Silent Opera. Laura Laborde's vocals are very much in the operatic range whilst Steven Shriver uses the death metal style of singing. Next, Silent Opera combines dramatic classy epic style numbers with more aggressive, thrashy material, their ability to do that with conviction is a testament to the diversity of the band. I may be wrong here but musically, the band strikes me as somewhat theatrical and cinematic as well. Continue reading »
6 color styles available:

Style switcher only on this demo version. Theme styles can be changed from Options page.