Browsing articles tagged with " 85"
Label: WormHoleDeath
Review by Tony Cannella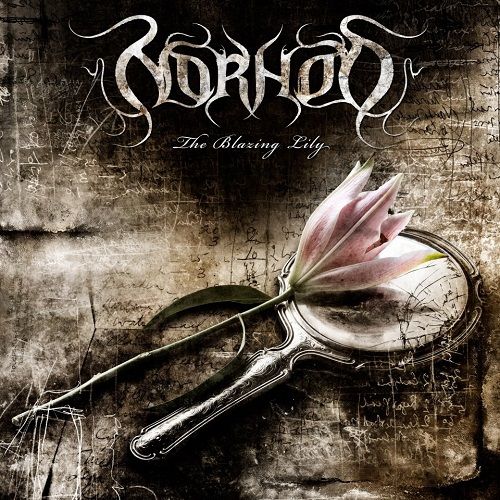 Norhod is a symphonic death metal band from Italy. They first came on the radar in March of 2012 with their 5-song EP "Arianrhod". Now the band returns with their debut conceptual full-length "The Blazing Lily". The band is duel male and female fronted with Clara Ceccarelli on operatic female vocals and Giacomo Casa on growling vocals; in that case the dynamic of the two singers works similarly to that of Epica or Draconian. Musically I would say that they are closer to Draconian.
As mentioned above the songs have a conceptual feel and that is pretty obvious once you look at the song titles, for instance "A Moon Tale" is divided into five parts beginning with the intro "Caer Arianrhod" and then into "Doomed to Oblivion". The songs are definitely on the melancholic side with heavy, darker melodies. Continue reading »
Label: Underground Symphony
Review by Tony Cannella
Hailing from Italy, Eternal Silence is a Symphonic Metal band. They formed in 2008 and in 2010 released the EP "Darkness and Regret". In 2013 they issued their debut full-length "Raw Poetry" which is an epic piece of symphonic metal with cinematic influence.
"Raw Poetry" begins with a 1 ½ minute cinematic type intro that sets the mood as it segues into "The Day of Regret". I would say that Nightwish probably serves as an influence to Eternal Silence, but that is not to say that they are a clone of the popular Finnish band – there are some similarities but Eternal Silence does enough to differentiate themselves from Nightwish. "The Day of Regret" begins with male vocals provided by guitarist Alberto Cassina. Continue reading »
Label: Sliptrick Records
Review by Tony Cannella
Beyond Visions is a melodic metal band hailing from Stockholm, Sweden. The band was formed in 2007 and in 2010 they released their debut EP entitled, "Ex Animo". Now, Beyond Visions returns with their full length debut "Your Face is Familiar".
"Your Face is Familiar" is 12-songs and 46 ½ minutes long. The songs are relentlessly, beautifully and unapologetically melodic. The riffs are still plenty heavy and lead vocalist Rebecka Heijel has a cool mid-range voice that reminded me of Nienke de Jong (ex-Autumn, Dejafuse) at times. The riffs run the gamut of modern metal to classic metal and the songs have a like-able quality. The opening number "Everything Needs to Change" is a great intro to this band while the riffs in "The Promised Land" are monstrous and energetic. Continue reading »
Independent Release
Review by Tony Cannella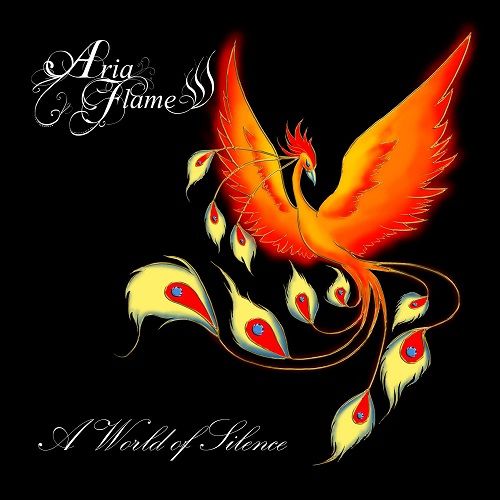 Aria Flame is a neo classical metal band which formed in 2011. When you listen to their excellent debut EP "A World of Silence", you would think that they come from Europe because their style is very European (thus the assumption that they hail from Europe), but Aria Flame is actually from Western Michigan, USA.
With a playing time of 35-minutes spread out over 6-songs, "A World of Silence" is longer than your average EP. "My Muse" is the first track and shows the bands talent for writing technical songs with a dark and dramatic atmosphere. Lead vocalist Aziza Poggi has got an incredible voice which encompasses different styles and nuances. She can do the operatic thing, but she doesn't over do it and her voice has a ton of character, depth and emotion. "Realm of Hate" is a cool track which keeps a steady mid-tempo vibe. Continue reading »
Label: Napalm Records
Review by Alessandra Cognetta
Fall seems to be a good season for doom metal, as UK's Alunah have released their newest effort, "Awakening the Forest", at the beginning of October. The band follows the direction set with "White Hoarhound", greatly polishing their path in the process. Alunah managed to reach a good balance between defining their own style and keeping close to the roots of traditional stoner doom at the same time.
They are able to create a heavy atmosphere even with simple means, as the bass-lead crescendo from the opener "Bricket Wood Coven" shows. Soph Day's vocals go hand in hand with the instruments, never taking over. Her voice is steady and elusive at once, delivering the lyrics with ease. The lyrical themes are obscure and intriguing, taking inspiration from ancient English traditions, legends and celebrations from the Middle Ages. Continue reading »
6 color styles available:

Style switcher only on this demo version. Theme styles can be changed from Options page.