Browsing articles tagged with " 85"
Label: Epic/Sony Music Finland
Review by CriX
What happens if you put an actress, a cellist and 2 established musicians in the same band? An explosion of energy and pure rock music. Cherry & the Vipers is a Finnish rock band is formed by singer and actress Kirsi Ylijoki, the guitarist is Samuel Leminen, the bassist is Jarkko Strengell and finally we have Apocalyptica's  Eicca Toppinen playing the drums instead of his cello. Someone could think that's something peculiar but you have to absolutly check out their debut album, it's a good work, and if you like rock music, well, this is the band that you were looking for. "Rakkauden punk" introduces the album and it gives the right boost with Kirsi's scratchy vocals that give us an overall vision about their explosive music style. Continue reading »
Label: Punk-Upon-Avon
Review by Tony Cannella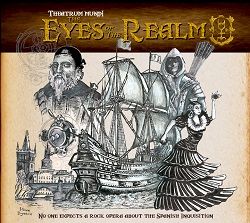 I have been receiving some quality female fronted symphonic metal coming from the USA as of late. That is always a good thing and I have to say the class of which is very high. One such band that I have found highly impressive and inspiring and just flat out good is Theatrum Mundi from Springfield, Missouri. They may be at the core a "symphonic metal" band, but they have so much more to offer as their debut album "The Eyes of the Realm" proves. Their music has been described by the band as Elizabethan Punk. They mix symphonic elements to go along with industrial beats and Elizabethan era lyrics to create a unique metal experience for the listener. Continue reading »
Label: Ravenheart Music
Review by Tony Cannella
Training Icarus is a melodic heavy metal band from London, England. The band is recently signed to the Ravenheart label (quite honestly one of the coolest of labels) and has issued their debut output, "Stand Aside".
The energetic opener "Stand Aside" comes crashing through to start the album. This song is based around a swirling guitar riff and lead vocalist Leigh Turner's expressive metal delivery. Throughout the 60-minutes worth of playing time, the band holds nothing back and delivers a truly metallic statement. The next Track "Nightmares" has a chugging riff and the song has an eerie, foreboding quality. The band certainly adds generous amounts of melody to their metal. Continue reading »
Label: Kscope
Review by Luisa Mercier
Two years after the masterpiece "Weather Systems", the British Anathema are back with another album, as always full of feelings. They are among the few artists able to make my eyes water and put me in a peaceful mood all the same. Maybe "Weather Systems" had a more positive vibe overall, while this last release is a bit broodier, melancholic, but always with a hint of hope. As in the previous record with the two "Untouchable", there are three songs here that form the suite "The Last Song". First one is the opener and is a beautifully craftet duet between the male voice and female of Lee. As far as music goes, the first half is quieter in order to explode in the second. This is something that may be said of "The Last Song Part 3", while the "The Last Song Part 2" is a gorgeous ballad with only Lee on vocals. Continue reading »
Independent Release
Reviews by Tony Cannella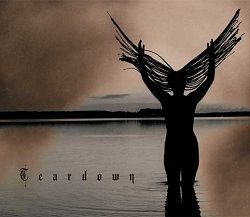 Released in 2004, "Drowned in Your Tears" is the first recorded output from the Finnish band Teardown. Even though this is their first attempt, their sound is rawer and the production is not as good as what came after. Still, for fans of the band it is an interesting look at how Teardown started and has progressed over the years.
"Stolen by Sorrow" opens things on an up-tempo, energetic pace. "Iced Heart" is a bit slower and has a heavy, doomy quality to it. "Dust" is next and opens up acoustically, like a lot of the bands material as the heavy guitars join in. Even though the final track, "Drowned in Your Tears" opens with a slower pace it quickly speeds up and shows what this excellent melodic metal band is capable of. Continue reading »
6 color styles available:

Style switcher only on this demo version. Theme styles can be changed from Options page.
Archives