Browsing articles tagged with " 85"
Label: Massacre Records
Review by Tony Cannella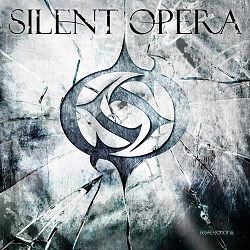 Not to be confused with the female fronted Italian metal band of the same name, THIS Silent Opera hails from France and were formed in 2007. In 2010 this symphonic power/death metal band released their inaugural EP, "Act One". Now the band is signed to Massacre and the release of their full-length debut ("Reflections") is upon us.
The first thing about "Reflections" that got my attention was the duel male/female vocals utilized by Silent Opera. Laura Laborde's vocals are very much in the operatic range whilst Steven Shriver uses the death metal style of singing. Next, Silent Opera combines dramatic classy epic style numbers with more aggressive, thrashy material, their ability to do that with conviction is a testament to the diversity of the band. I may be wrong here but musically, the band strikes me as somewhat theatrical and cinematic as well. Continue reading »
Label: Wormholedeath
Review by Tony Cannella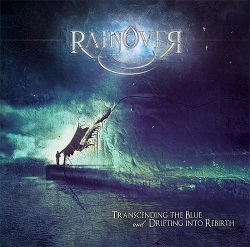 From Spain, the Gothic metal band Rainover was founded in 2003 using the name Remembrances. In 2011 following the completion of the album "Crystal Tears", the band suffered a mass exodus as four of their five members decided to depart. That would be crippling for a lot of bands both old and new, but Rainover has soldiered on and returned with a new line-up, a new label (WormHoleDeath) and most importantly a new album, "Transcending the Blue and Drifting Into Rebirth". This album title is rather appropriate because for Rainover this is a bit of a rebirth, I would say.
While Rainover is often cited as being a Gothic metal band – and yes there are those elements – I would say that they have far more to offer. Continue reading »
Label: Valkyre Rising
Review by Tony Cannella
From Belgium, the melodic metal band Valkyre were formed in 2004, but have only now just released their debut full-length "Our Glorious Demise".
"Our Glorious Demise" consists of 10-songs and 41-minutes worth of great music and songs that are as memorable as they are infectious. Lead vocalist Claudia has a clear, clean and instantly likeable voice which is quite evident from the opening track "Stories". This song starts of with a slower tempo before picking up and to a racing, galloping pace. "Call of the Valkyrie" is a burst power metal passion and the following song "A Good Day to Die" has a ton of atmosphere. Other highlights included: "Walk My Love", "Consolamentum" and "Whispering Thoughts". Continue reading »
Label: Despotz Records
Review by Alessandra Cognetta
Adna is the solo project of the 19-year-old Swedish artist Adna Kadic. Despite her young age, Adna has already relased an EP, performed on important stages and gained critical acclaim for her work. "Night" is her first album, 9 dark, dreamy-pop tracks that were recorded in just five nights. As cliché as it may sounds, it is indeed music from and for the night, with chilling tunes and Adna's low voice, a relaxing lullaby that won't shy away from moments of "louder" pathos, like on "The Prettiest". The album mixes with great care acoustic elements, electronics and it's not unlikely to hear some strings here and there.
The album starts off with the gloomy but catchy sounds of "Dreamer", a song that perfectly sets the mood for the rest of the album. It's followed by the light piano riff of "Limit" and the quiet "Nightbreeze". Continue reading »
Label: Ravenheart Records/Valkyrie Rising
Review by Tony Cannella
La-Ventura is a melodic hard rock/metal band from The Netherlands. They formed in 2007 and released their debut album, "A New Beginning". Now the band returns with their sophomore effort "White Crow".
"White Crow" features 40-minutes of infectiously melodic, guitar driven, hard rock and metal. La-Ventura has no delusions about what they do and their songs draw you in instantly. Right from the start, the opening track "Falling Down" is an excellent way to open things and the band proves they have a great ear for melody – which their songs have an abundance of. Song like "Human Vanity", "Song for an Idiot" (great title), and the track "White Crow" are all solid and showcases what La-Ventura are capable of. Continue reading »
6 color styles available:

Style switcher only on this demo version. Theme styles can be changed from Options page.