Browsing articles tagged with " 85"
Label: Loud Rage Music
Review by Tony Cannella
"Perditus Et Dea" is the second album from the Romanian/dark/ gothic metal band Whispering Woods. Musically and lyrically the band definitely likes to explore the darker side of life and "Perditus…" certainly continues this.
The intro "Perditus" segues mightily into "Original Sin" which is followed by the excellent "Demon Blood". Actually one of the biggest highlights for me has no vocals at all. With all due respect to the vocalists Alexandra and Corina – both of whom are just awesome – but I love the beautiful instrumental "My Altar". The track that follows is another great one. At almost 9-minutes "Farewell Ladybug" has this great big, epic feel to it and the two vocalists are quite magical together even though there are no lyrics to the song. Continue reading »
Label: Inside Out Music
Review by Tony Cannella
Arjen Anthony Lucassen is never one to stay silent for long. The guy has so much music in him that he has carved out an iconic career for himself. From Ayreon to Star One, Stream of Passion and beyond. Each project is different from the last and he has never repeated himself. His latest musical endeavor finds him paired up with vocalist Anneke van Giersbergen for a band called The Gentle Storm. Their debut is titled "The Diary" and is another masterpiece from this talented Dutch multi-instrumentalist.
"The Diary" comes as a two disc set featuring two different versions the album. The first disc is a more laid-back (or Gentle) version the album whilst the second disc is the Storm version which features heavier more up-tempo renditions of the songs. Continue reading »
Independent Release
Review by Tony Cannella
Hailing from Sweden, Nocean is a melodic hard rock/metal band that plays, well… melodic hard rock and/or metal. Their debut EP is out now. "Based on a Lie" is the title and it is a fairly potent 16-minutes of straight-forward, in-your-face metal-ness.
The fist pumping opener "Promise" gets us off to a rocking start. "Counting the Hours" is slower in tempo but has a great riff running through it. "Causing Chaos" opens with a classic metal power riff before settling into a steady groove with a heavy-as-hell bass-line. "Based on a Lie" is completed by the commanding "Intervene". Like the opener, this is a great way to close the record. Continue reading »
Label: Massacre Records
Review by Tony Cannella
Viper Solfa is a band made up of some the best Norwegian metal musicians. They were formed in 2013 by Ronny Thorsen from Trail of Tears and they have just released their debut album, "Carving An Icon" via Massacre Eecords. In addition to Mr. Thorsen, the band is completed by female vocalist Sphinx (Ram-Zet, Endling), guitarist Morfeus (Mayhem, Limbonic Art), bassist Endre Moe (Trail of Tears) and drummer Bjørn Dugstad Rønnow (Trail of Tears).
The 52-minute disc kicks off with the relentless "Deranged". Ronny Thorsen's fierce vocals remain intact and joining him is female vocalist Sphinx who eschews the usual method of the operatic vocals in favor of a more melodic mid-range style. This in fact works extremely well. Continue reading »
Independent Release
Review by Tony Cannella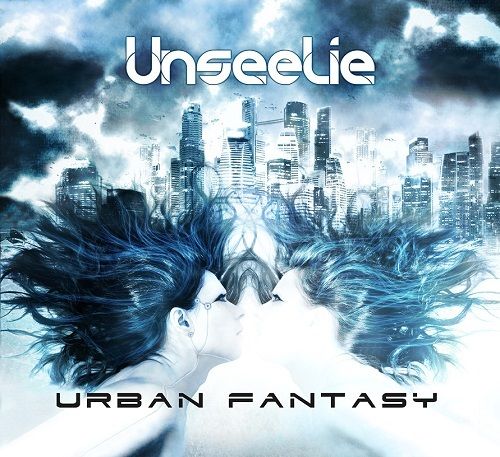 "Urban Fantasy" is the title of the debut full-length album from France's Unseelie. The band plays symphonic gothic metal which is of a very high quality. The band is an excellent example of why the female fronted metal world is thriving. Drawing from influences such as Lacuna Coil, Tristania and The 3rd and the Mortal, Unseelie has managed to create an epic, multi-tiered debut.
"Urban Fantasy" is an ambitious album that is divided into three sections the first is Biocide which features the first three songs "Strangers", "Quantify Your Soul" and "The City Feeds on You". Things Hidden Since the Foundation of the World is the title of the next section and begins with the excellently melodic and melancholic "Frontier" This song goes through tempo changes and there is a big bombastic feel to it which is really cool. Continue reading »
6 color styles available:

Style switcher only on this demo version. Theme styles can be changed from Options page.