Browsing articles tagged with " blade"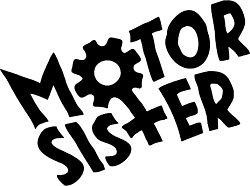 Interview by Tony Cannella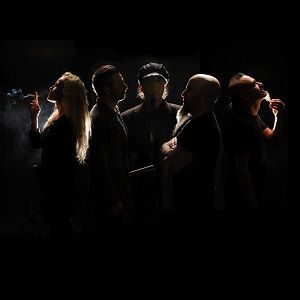 Motor Sister
is the new project featuring Jim Wilson from Mother Superior, Scott Ian from Anthrax, Joey Vera from Armored Saint, John Tempesta from The Cult and Pearl Aday. They got together to perform songs from one of their favorite bands Mother Superior, and the result is their debut album "Ride". The vibe of the record is classic, authentic rock n' roll. Sadly that is something that we are not getting a ton of these days which makes "Ride" a pretty fresh sounding record. Recently, vocalist Pearl Aday was kind enough to take a few moments to discuss the album and what she has planned for the future.
Tell us how Motor Sister originally came about?
Continue reading »
Label: Metal Blade
Review by Tony Cannella
Motor Sister is an all-star musical project that pays homage to Mother Superior a Los Angeles based hard rock band that existed from 1993 to 2011. The band formed when Anthrax rhythm guitarist Scott Ian invited some of his friends over to his house to play a bunch of Mother Superior songs for his 50th birthday. Among the musicians who joined him was Mother Superior vocalist and guitarist Jim Wilson, bassist Joey Vera (Armored Saint, Fates Warning), drummer John Tempesta (The Cult) and Ian's wife (and Meat Loaf's daughter) Pearl Aday on backing vocals. From there the band decided that these songs were too good to be kept under wraps and went about recording an album of some of their favorite Mother Superior songs. The result of which is "Ride". Continue reading »
Label: Metal Blade Records
Review by Tony Cannella
The German thrash metal band Cripper returns with their 4th – and possibly most intense – album entitled "Hyena". Ever since their inception in 2005, Cripper has steadily grown from album-to-album and "Hyena" sees the band continue to evolve their no holds barred thrash attack.
For 11-songs and 51-minutes Cripper delivers a solid set of music behind a wall of thrash metal riffs and the guttural hell-ish vocals of Britta Görtz. From the opener of "Hyena" and then into the thrash metal juggernaught of "Tourniquet" the band explodes out of the gate. My two favorite songs are the next two; "Bloodshot Monkey Eye" and especially "A Dime for the Establishment" are just ferocious and display the great musical ability this band has to offer. Continue reading »

Interview by Alessandra Cognetta
Emily Kopplin
is the lead singer and organist for Mount Salem, a psychedelic doom metal band from Chicago, USA. Mount Salem have released their newest full-length album, "Endless", in April through Metal Blade Records and, as we reviewed some time ago, it's really good stuff. The band is now touring the US and will be in Europe soon after, while also planning to go back into the studio in winter. We took the chance to ask Emily about Mount Salem, their music, playing a Korg organ, the joys of a 12×12 vinyl canvas and much more.
Continue reading »
Label: Metal Blade Records
Review by Alessandra Cognetta
If I had to describe Mount Salem, I'd go for something along the lines of "female fronted psychedelic doom metal", but I'd still be far from properly describing the peculiar vibe of their music. The Chicago-based band released "Endless" as an EP back in 2013 and, after signing with Metal Blade Records, they published an extended version with brand-new songs in the spring of the following year. It's easy to think of Black Sabbath upon first listening to "Endless", but that would mean only scratching the surface. Mount Salem delivers a solid debut album which sounds vintage and new at the same time.
The opener "Good Times" begins in medias res, with an action-packed arrangement and the haunting but powerful vocals of Emily Kopplin, followed by the evocative "The Tower", a song of wide musical landscapes and laid-back tempos. Continue reading »
6 color styles available:

Style switcher only on this demo version. Theme styles can be changed from Options page.