Browsing articles tagged with " blade"
Label: Metal Blade Records
Review by Tony Cannella
The German thrash metal band Cripper returns with their 4th – and possibly most intense – album entitled "Hyena". Ever since their inception in 2005, Cripper has steadily grown from album-to-album and "Hyena" sees the band continue to evolve their no holds barred thrash attack.
For 11-songs and 51-minutes Cripper delivers a solid set of music behind a wall of thrash metal riffs and the guttural hell-ish vocals of Britta Görtz. From the opener of "Hyena" and then into the thrash metal juggernaught of "Tourniquet" the band explodes out of the gate. My two favorite songs are the next two; "Bloodshot Monkey Eye" and especially "A Dime for the Establishment" are just ferocious and display the great musical ability this band has to offer. Continue reading »

Interview by Alessandra Cognetta
Emily Kopplin
is the lead singer and organist for Mount Salem, a psychedelic doom metal band from Chicago, USA. Mount Salem have released their newest full-length album, "Endless", in April through Metal Blade Records and, as we reviewed some time ago, it's really good stuff. The band is now touring the US and will be in Europe soon after, while also planning to go back into the studio in winter. We took the chance to ask Emily about Mount Salem, their music, playing a Korg organ, the joys of a 12×12 vinyl canvas and much more.
Continue reading »
Label: Metal Blade Records
Review by Alessandra Cognetta
If I had to describe Mount Salem, I'd go for something along the lines of "female fronted psychedelic doom metal", but I'd still be far from properly describing the peculiar vibe of their music. The Chicago-based band released "Endless" as an EP back in 2013 and, after signing with Metal Blade Records, they published an extended version with brand-new songs in the spring of the following year. It's easy to think of Black Sabbath upon first listening to "Endless", but that would mean only scratching the surface. Mount Salem delivers a solid debut album which sounds vintage and new at the same time.
The opener "Good Times" begins in medias res, with an action-packed arrangement and the haunting but powerful vocals of Emily Kopplin, followed by the evocative "The Tower", a song of wide musical landscapes and laid-back tempos. Continue reading »
Label: Rise Above Records/Metal Blade Records
Review by Matteo Bussotti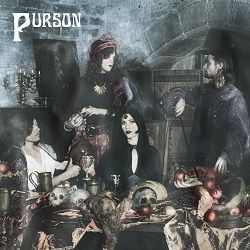 Have you ever heard of Baroque 'n' Roll? No? Then you don't know about Purson! This band from London really, really put out an excellent album. I don't know how else to define it. Of course, I'll say this from the beginning: for definition, Purson's sound is nothing new, so don't approach this album expecting to hear something that will make your head explode because you've never heard something like this before.
Instead, if you really love 60s and 70s psychedelic rock, you'll fall in love with this album immediately, I warn you. The thing I appreciated the most about "The Circle and the Blue Door" is that every song, every note, every nuance, every rhythm is crafted perfectly to recreate the sound from which Purson get their inspiration. It truly sounds like an album recorded in 1972 and discovered only today. You don't find much dedication in many bands these days, especially when they have to sound like a particular band, or genre. Continue reading »
Label : Metal Blade Records
Review by Luisa Mercier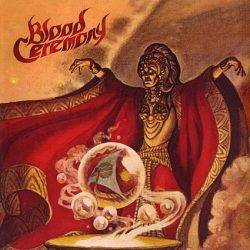 After four years from the first release, Blood Ceremony, Canadian doom band is reissuing their self-titled album. Sometimes happens that some young, new bands decide to pay a tribute to old school masters. Therefore they compose albums that are very reminiscent of the past, adding their own elements and creating something which is old and new at the same time: an original music album.
This is what Blood Ceremony has decided to do, so we can listen to their omage to the old masters Jethro Tull, Black Sabbath, Saint Vitus, Pentagram and also the reknown Italian prog rock school of the seventies. We can also find a certain influence of the horror movies of the same period, both in the lyrics and the visual imaginary that the band has been able to create.While the band we have listed as the main inspiration sources for Blood Ceremony lean more on the doom or the prog side, the two aspects are well balanced in their compositions. "I Am Coming With You" is a good example. Continue reading »
6 color styles available:

Style switcher only on this demo version. Theme styles can be changed from Options page.