Browsing articles tagged with " bonus"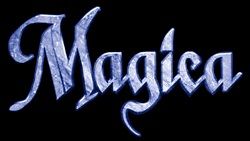 Interview by Vard Aman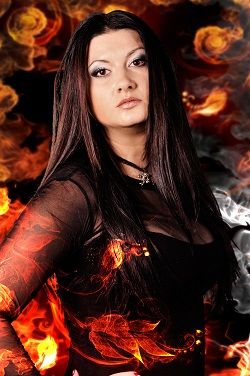 We've already interview Romania's Power Metal band Magica  during the promo of their fifth album "Dark Diary", now it's time for an update and we've asked few questions to the leading lady Ana Mladinovici about the new album "Center of the Great Unknown". What will be this center of the great unknown? Well, let's read it from her words….
Hi Ana, welcome back to Femme Metal Webzine. Robin interviewed you in 2010 about your previous album, "Dark Diary". So, I hope you've been happy and going from strength to strength since…. To start off, did "Dark Diary" do as well as you had hoped?
Hello FMW! It's good to be back! I think that "Dark Diary" was the Magica album that pleased the greatest number of people. All the reviews were great and many fans congratulated us for it. But that's that. We hope that it helped getting Magica noticed around the world.
For those who are new to Magica, and for those who are yet to discover you; how would you describe the Magica sound?
We always think (and tell everyone) that our music is power metal, even though there are a lot of people that call us symphonic, or even gothic as well. The mere fact that we use a lyrical voice is not enough to categorise a genre. Continue reading »
Label : Phonotraxx Publishing
Review by Tony Cannella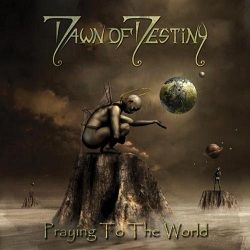 The German melodic power metal band Dawn of Destiny returns with their fourth album and first since 2009's "Human Fragility". My introduction to this band came via that album and I was very impressed with the vocalist Tanja Maul, but alas the band changed vocalists shortly following the release of "Human Fragility". Enter new vocalist Jeanette Scherff and while her style differs from Tanja's (Jeanette's is more of a soaring power metal style), she has definitely proven to be more than a good fit for Dawn of Destiny and sounds as if she has been with the band for more than just this one album – the chemistry is that good.
Dawn of Destiny wastes little time in getting right to it with the hard driving, bombastic opening song "My Life In Ruins". New vocalist Jeanette Scherff has proven to be a worthy edition to DOD's ranks. Bass player Jens Faber handles the male vocals on the album and his performance on the album is impressive. He sings in numerous styles, for instance, on the opening track he sings in a black metal screaming style, but he also contributes clean vocals and grunt vocals to "Praying to the World". Continue reading »
Label : SPV/Steamhammer
Review by Tony Cannella
In 2007 the progressive/AOR rock band Touchstone, first came on the scene with this – their debut EP "Mad Hatters", which has now been re-issued by SPV. Their melodic prog style is on vast display, with one difference from their albums that followed – this is the one and only appearance of female vocalist Liz Clayden; she was replaced by Kim Seviour following the release of "Mad Hatters".
In the later years the female vocals has become more prominent with Touchstone. Rob Cottingham does the lion's share of the vocal work, with only occasional vocals from Liz – mostly in a background or support capacity, like on the 8-minute "The Mad Hatters Song". This song has a lot of nuances, twists and turns and tempo changes; it is as huge and grandiose as what was to come after. Beyond the 8-minute epic, the rest of the songs fall in the 4-6 minutes range and are all very intelligent and well crafted songs. Like on the other re-issues, "Mad Hatters" comes with two bonus tracks, live versions of "Original Sin" and "Dignity" close out this 31-minute CD. I really like Touchstone's music but I would have to say that "Mad Hatters" is my least favorite, but it is still a worthwhile release for anyone who is just discovering the band. Continue reading »
Greek death metallers SEDUCE THE HEAVEN announce they have signed with Japanese label SPINNING RECORDS and confirm the official release date of a Japanese edition of their debut album "Field Of Dreams" which is scheduled on February 20th 2013. The Japanese edition of the album is going to include two new, unreleased songs as bonus tracks which are also going to be available as digital singles. Continue reading »
After the success of last year's "III", and the reissue of debut album "Soma", the Marseille, France-based female-fronted metalcore band ETHS will make its first EPs — "Autopsie" and "Samantha" — available on February 15 via Season Of Mist.
Originally released in 2000 and 2002, respectively, "Autopsie" and "Samantha" spread like wildfire and gained the young band cult status. The raw emotionality of outstanding singer Candice Clot on top of a raging mixture of metal and core captured the immediate interest of their rapidly growing following. Now these two milestones of French metal will be reissued with the addition of four previously unreleased bonus tracks.
Continue reading »
6 color styles available:

Style switcher only on this demo version. Theme styles can be changed from Options page.