Browsing articles tagged with " demo"
Independent Release
Review by Tony Cannella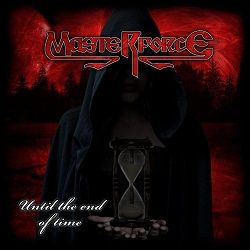 Hailing from (Where else?) Italy comes the 6 person power metal band Masterforce. This band also employs a full time violinist which perhaps sets them apart from a lot of power metal, since violins are usually associated with folk metal. Masterforce is fronted by the vocals of Francesca Bidut. Their debut demo goes by the title of "Until the End of Time", so let's delve into it a bit.
There are four songs that make up "Until the End of Time" and to me the best part of the demo is the guitar playing and power metal and classic metal riffs the infuse every song, and that's taking nothing away from the other musicians particularly vocalist Francesca. Continue reading »
Label : Andromeda Relix
Review by Tony Cannella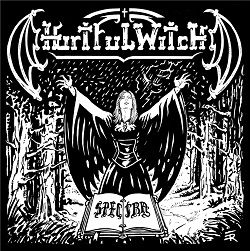 There is no doubt that the 80s were an exciting time in the history of metal. Long before there was an internet, Facebook, MySpace, etc. the only way one could hopefully come across new bands were via underground fanzines, underground tape trading or if you were really adventurous about parting with your hard earned cash you could buy an album based on cool cover art. I stumbled upon many a cool band based on this method (I was also burned a few time too, not that I'm bitter or anything – live and learn and move on). The early to mid 80s were definitely a "do-it-yourself" era for metal and the Italian metal band Hurtful Witch is a perfect example of this. This band features a pre-Morgana, Roberta Delaude on vocals and if I am not mistaken this was her first band. Continue reading »
Independent Release
Review by Davide Torresan
It's always nice to discover new bands like this one. Clair De lune tries with this "Introduction to…" to make itself known outside of their country, El Salvador. After some changes in the line-up and in the band's name, they reached a stable line-up. Their musical style is certainly not classic since they can boast the presence of a violinist, an opera singer and a growler in the group. From these 3 elements I was expecting a gothic metal band, but I was wrong. They do a particular type of symphonic metal with a touch of ordinary madness. I'd say that we are dealing with an avant-garde metal band.
"Introduction to …", whose cover immediately reminded me the one of "Angels Fall First" by Nightwish, is a demo with only 4 songs that explain directly to the listener the abilities of Clair De Lune. Although the band name is clearly inspired by "Moonlight Sonata" of Beethoven, the atmospheres of this demo are not really calm. After a short orchestrated "Intro", the very first song makes its appearance: "Soul Mirror". Continue reading »
Independent Release
Review by Tony Cannella
From the U.K., Celestial Wish plays ethereal gothic rock/metal. Their new 4-song demo has a certain quality that is eerie, a bit avant-garde and still possibly commercially viable. It may be a bit of a stretch to call them a metal band – they certainly have that in them – but musically Celestial Wish creates a definite atmosphere on these demos.
Celestial Wish is a band that I will admit that I had no idea what to make of at first. The opening song "His Kingdom Come" has a melancholic vibe with Saneeta Ram's sweet, angelic vocals leading the way. In addition to Saneeta the band also includes a second female Amy Lewis on guitar and Daniel Carpenter also on guitar. The electronic intro opens the next song "Puri Sermonis Amator". Continue reading »
Independent Release
Review by Tony Cannella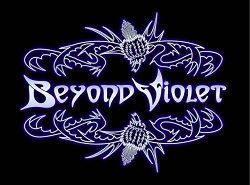 Beyond Violet is a melodic rock/metal band based in The Netherlands. They are actually a multi-national act that includes members from England, Italy and The Netherlands. Their new demo contains just 3-songs and almost 12-minutes worth of music, but the band managed to win me over during that time.
First of all, for a demo the sound is excellent, you would think that it is put out by a big label. Beyond Violet's line-up includes two females and two males. Lead vocalist Roxanne really makes the songs come to life with her high-pitched vocal style – even though she doesn't offer much in the way of diversity in her style, she still has a distinctive voice that suits the songs well. I don't know who I would compare her to, maybe Liv Kristine? At times they sound similar but there are also differences. On to the music: the best song is first. "Cybercherry" does exactly what an opening song should do, it grabs your attention. I was immediately swept up in the guitar riffs and infectious melody that carries the song. The next song, "Beyond the Fire" starts off with a slower tempo and has some great lyrics. The tempo picks up and the song is helped out by some great guitar work. The final song "Cupid" is the heaviest and like the opener this is a memorable song – and a great way to end things.
What a wonderful surprise that Beyond Violet turned out to be. Their new EP may have only three songs, but they speak volumes about what this band is capable of.
Rating – 85/100
Tracklist
Cybercherry
Beyond the Fire
Cupid
Line Up
Roxanne – Vocals
John – Guitar
Ilona – Keyboards
Chiara – Bass
Merlijn – Drums
Links
6 color styles available:

Style switcher only on this demo version. Theme styles can be changed from Options page.