Browsing articles tagged with " dreamcell"
Label: Dreamcell 11/Wormholedeath/Aural Music
Review by Tony Cannella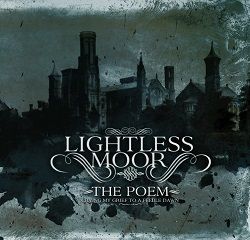 From Italy, the Gothic Doom Metal band Lightless Moor formed in 2001. After their initial EP "Renewal" was released in 2006, they recently signed to the up-and-coming label WormHoleDeath and it is through that label that they have released their long awaited epic debut, "The Poem – Crying My Grief to a Feeble Dawn". With a name like Lightless Moor and judging by some of the song titles, it is easy to see that lyrically they explore the darker side of life and the music provides the perfect soundtrack.
The ominously eerie intro segues into the heavy doom-laden opening track "The Lyrics of the Journey". Lightless Moor utilizes two lead vocalists. Continue reading »
Label: Dreamcell 11/Wormholedeath/Aural Music
Review by Tony Cannella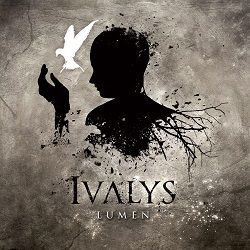 The French metal band Ivalys already made a mark with their impressive EP "Words in Time" last year. Now with their debut full-length, "Lumen", Ivalys returns with an even higher level of confidence and power. The songs on "Lumen" are heavy, whilst still being melodic and have a symphonic element to them, although I would be hesitant to label them a "symphonic metal band". They have those qualities, but musically they are a bit on the heavier side of the spectrum.
The opener "Within Flesh" is a barnstormer of a track and a great way to begin things. The heavy riffing continues with "Nothing Grows" – this is just a powerhouse song, which is heavy, relentless and also includes aggressive male vocals to go along with Jessica's passionate delivery. Continue reading »
Label : Wormholedeath/Dreamcell 11
Review by Davide Torresan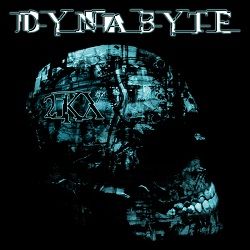 DyNAbyte is an Italian industrial metal band formed in 1998. Their monicker is the fusion of the words "Dynamite", "DNA", and "byte" that can suggest you the sound of this trio (vocals, guitars and bass). After a pair of demos, Cadaveria, the famous singer of her homonymous band, joined the band replacing DyNAbyte's first singer. She has a voice more aggressive than the previous member, and the sound of the band changed becoming heavier. In 2004 they released their first album, "Extreme Mental Piercing", in which they covered Led Zeppelin with the famous "Immigrant Song". This album is sold-out, but you can download it for free from their official website.
This one that i'm going to review is their 2nd release: "2KX". Curious title, isn't it? The explanation of this name is the release's date: 10/10/10. It was a Sunday, an unusual day to release an album.  When you listen to this album, you'll be overwhelmed by songs with a strong impact. Continue reading »
Italian Gothic Metal band LEVANIA has unveiled their first videoclip called "Midnight of Silence"  out from the debut album "Parasynthesis" released via Dreamcell 11/Wormholedeath in 2012 . For more infos about the band check Facebook here.
Label: Wormhole Death/Dreamcell 11

Review by Tony Cannella
Levania is a Gothic metal band from Italy. The band formed in 2007 and has previously released three demos, with the first one coming only a year after their creation in 2008. They have just released their debut full-length titled "Parasynthesis". Levania employs three lead singers each of varying styles. First you have the female angelic and semi-operatic vocals of Ligeia. She is joined by guitarist Raven and Keyboardist Still, who supply extreme male vocals (both growly and screaming) and the other one adds clean, male Gothic-y type vocals. "Midnight of Silence" gets us started and straight away, it is one of the better songs. It has a doom-y, melancholic feel at the start, before speeding up. All three vocalists are introduced on this song, which is pretty cool. First you have the female vocalist and extreme vocals singing together, than the extreme and male gothic vocals together. The song includes a number of tempo changes. I would describe the general vibe of "Parasynthesis" as melancholy. The synth opening of the next song "Eroica" reminded me of early Nightwish. The song starts with some narration by the male gothic voice and he is joined by Ligeia. This song reminded me a little of Vintersorg and it actually has an almost progressive feel to it. "Natural Motion" starts with a heavy straight-forward guitar riff accompanied by violin and it moves at a rapid pace. Again, all three vocalists are represented on this track, a tactic that they use throughout "Parasynthesis" and it works quite well. Other highlights includes: "The Narrow Way of Juliette", "Basteth's Kiss" and the "Agharti" trilogy. There is some really good stuff on "Parasynthesis" and I would have no problem recommending Levania to my Gothic metal friends.
Rating – 73/100
Tracklist
Midnight of Silence
Eroica
Natural Motion
The Narrow Way of Juliette
Basteth's Kiss
Agharti I
Agharti II
Agharti III
Cathago Nova
Sybyl of the Dark
Line Up
Ligeia – Vocals
Raven – Guitars & Vocals
Still – Keyboards & Vocals
Fade – Bass
Gianz – Drums
Links
MySpace * Facebook * Twitter * Site
6 color styles available:

Style switcher only on this demo version. Theme styles can be changed from Options page.