Browsing articles tagged with " frontiers"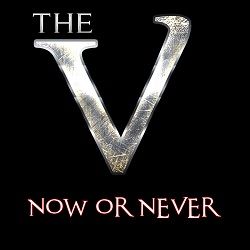 Interview by Tony Cannella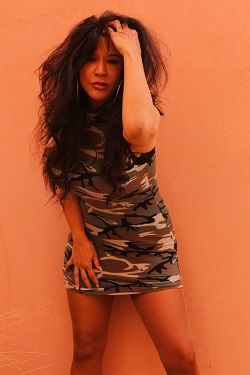 Veronica Freeman is an awesome singer. That much is obvious. Just go and listen to her work in Benedictum and there is no denying the sheer power in her vocals. With her new (debut) solo album "Now or Never", Veronica (or the V) has stepped out of her comfort zone and released a stunning piece of work that at times recalls the best moments of Benedictum along with more of a melodic hard rock flare. "Now or Never" is a must have for any fans of Veronica, Benedictum or strong vocals. It's all pretty damn cool. In this interview Veronica talks about "Now or Never" (of course), Benedictum and some other cool stuff. Enough of my yakkin', read on…
Hello Veronica. Thank you for talking to Femme Metal. How are you?
Doing really great thank you. I hope you are well too!
Why did you decide to release a solo album?
Actually Frontiers proposed the idea a few years ago and I felt ready for the challenge. I jumped at the idea at first and then realized that it was going to be quite uncharted territory for me. But I am glad that I went for it! Continue reading »
Interview by Tony Cannella
Hailing from Chile, Caterina Nix is a phenomenal vocalist. All the proof you need is on the debut album from Chaos Magic. The band also features none other then Timo Tolkki. It is the collaboration between Tolkki and Nix which truly makes Chaos Magic 'magical'. Recently Caterina Nix took some time to answer some questions for Femme Metal. It was a pleasure to give the spotlight to such an amazing up-and-coming talent. Here is what she had to say…
Welcome to Femme Metal Caterina and congratulations on the great debut album with Chaos Magic.
Thank you for having me!
How did you first meet Timo Tolkki and what led you to record an album together?
We met many years ago at a Stratovarius meet and greet here in Chile. I was always knocking on doors with my material and my music so I sent him a few songs and he liked my voice very much. Continue reading »

Interview by Ary G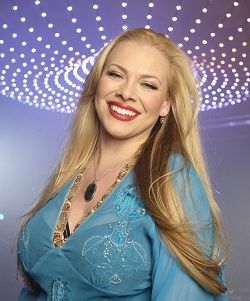 The corresponding commitments seem not to stop the couple (only in professional terms) Kiske/Somerville, that, after almost five years of silence, comes back with the second album of this project. On the occasion of the upcoming release of "City of Heroes", we had the opportunity to have a chat with the beautiful Amanda Somerville about future plans and this brand new, highly anticipated record.
Ciao Amanda 😀 Ary's here! Welcome back to Femme Metal.net! First of all, I'd like to congratulate with you and your husband and I'd like to congratulate for the baby! 😀 We've discovered that you'll be a great mom so congrats, really I guess you're super happy!
Ciao Ary! Thank you for having me once again.

And thank you for the well wishes! Yes, Sander and I are very happy. Continue reading »
Label: Frontiers Records
Review by Warren Mayocchi
Amanda Somerville and Michael Kiske have released a collaboration with a heroic title and similarly themed lyrical content. This is a fun album – combine a couple of great voices with a solid backing band, give them songs of heroism and inspiration, then listen to the powerful output. The music on the album stays with the rock sound displayed in the couple of videos that have been created for "City of Heroes" and "Walk on Water". To my ears, the latter is the best track on the album.
There is variety in the sound of the band with regular musical highlights from all musicians. Mostly the album has an energetic melodic hard rock approach. Continue reading »
Label: Frontiers Records
Review by Tony Cannella
The Norwegian queen of melodic hard rock is back with her 4th album. Issa Oversveen released her debut album "Sign of Angels" in 2010 and through her following albums and up to her latest release ("Crossfire") she has continued to carve out a steady path in the world of melodic hard rock.
Like her previous releases Issa presents an album full of up-tempo, melody heavy melodic hard rock. I have always said that it is impossible to be angry or in a bad mood while listening to Issa's music and "Crossfire" is no different. The bouncy "Crossfire" gets us off to a high energy start that is heavy on the vocal harmonies that will stick in your head long after you've heard it for the first time. "New Horizon" is next and instantly became a huge favorite. Continue reading »
6 color styles available:

Style switcher only on this demo version. Theme styles can be changed from Options page.