Browsing articles tagged with " frontiers"
Label: Frontiers Records
Review by Tony Cannella
For me, Heart is one of those bands that it is easy to forget how many great songs they have. Everyone knows "Barracuda", "Crazy on You", "Straight On", etc. etc. but the fact is, their catalogue is so much stronger that just the classics that get played on the radio. With their new live album "Fanatic Live…" the band shines a light on some of their lesser known songs in addition to the aforementioned classics. And oh yeah, there is Ann Wilson who continues to have one of the best voices in all of rock.
From the opening of "Fanatic" taken from their last studio album and then "Magazine's" "Heartless" the band takes the listener on a rock and roll journey that spans their career. Continue reading »

Interview by Ary G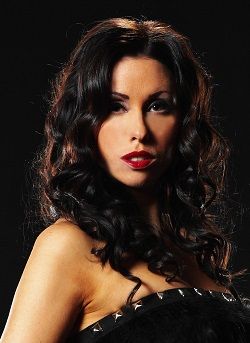 "Thrive" is the first solo album released by the Swedish singer Angelica Rylin, known for her work in The Murder Of My Sweet. On the occasion of this brand new music effort, we got the chance to exchange a few chats with this amazing brunette.
Hi Angelica. Welcome back to FM. Last time we had the chance to exchange a few chats with you was on the occasion of the latest release by The Murder of My Sweet. Today we obviously talk about your first solo album, called "Thrive". It was released by the Italian label Frontiers Records a few months ago. What could you say about this record?
"Thrive" is a modern melodic rock album. I wanted to make a solo album that was slightly different from what we do with The Murder of My Sweet and this genre has always been close to my heart. The album has strong melodies and hooks and great performances by the musicians. Continue reading »
Label: Frontiers Records
Review by Tony Cannella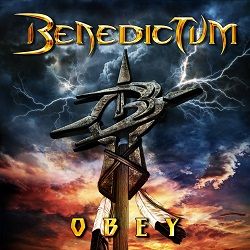 Oh. My. God. Just when I thought the Phoenix, Arizona based band Benedictum couldn't get any better, they have to go and prove me wrong by releasing quite possibly the best album of their careers. Aptly titled "Obey" the band is firing on all cylinders and then some – this is as good as it gets in the realm of heavy metal. Quite simply Veronica Freeman is one of the best pure metal singers on the planet and throughout "Obey" she proves this time and again.
After the opening intro "Dream of the Banshee", Benedictum comes in guns a blazing with the pounding "Fractured". From there things only get better and more bombastic with the title song. Veronica's vocals are as strong and forceful as ever as the listener has no choice, but to "Obey". Continue reading »
Label: Frontiers Records
Review by Tony Cannella
Most people know vocalist Angelica Rylin as the voice of the excellent Gothic metal band The Murder of My Sweet. With her main band, she has released two very good albums. Now, the Swedish singer spreads her creative wings with a solo album entitled "Thrive" which is more melodic AOR music than The Murder of My Sweet.
I have to give Angelica a ton of credit for doing something that is different from The Murder of My Sweet – and doing it well. "Thrive" is an excellently melodic AOR record with strong commercial potential. And then there is her voice, which is just fantastic and makes the songs come alive. Continue reading »
Interview by Alessandra Cognetta
This interview's guest is someone who surely needs no introduction. We had the pleasure to ask a few questions to the lovely Candice Night, lead singer and founding member of Blackmore's Night. Their latest album, "Dance and the Moon", was released in June through Frontiers Records and from amazing folk tunes to carefully crafted covers it features everything one could expect from a Blackmore's Night album and more. Candice told us about the band and their music, but she also had some interesting things to say about art in general and our relationship with Nature and how we can improve it, plus some special recommendations for Medieval music you should definitely listen to if you love the genre.
Hello and welcome to the 'zine, Candice! It's a pleasure and a honour to have you with us. How are you and how's it going for Blackmore's Night? The new album has been release a couple months ago, with amazing response from the press. I wonder how has the public reacted, instead? What did you hear from the fans?
Continue reading »
6 color styles available:

Style switcher only on this demo version. Theme styles can be changed from Options page.
Archives
Calendar
August 2014
M
T
W
T
F
S
S
« Jul
1
2
3
4
5
6
7
8
9
10
11
12
13
14
15
16
17
18
19
20
21
22
23
24
25
26
27
28
29
30
31