Browsing articles tagged with " la"
Label: ATO/Hoop Recordings/PIAS
Review by Luisa Mercier
Sophomore album for Lisa Hannigan. After seven years spent beside Damien Rice (both in public and private life), the singer decided to start her own solo career and released "Sea Sew" which showed all her talent as songwriter and front-woman. She used to sing only the choirs in Rice's records, while here she is allowed to shine and her first musical effort was even canditated to a Mercury Prize.
The present record, "Passenger", is the evidence of a finally reached musical adult age, a mature album that is strongly connected to the folk of her homeland (Ireland and UK tradition) mixing it with pop influences. Listen to the single "Knots", for example. Her voice is sweet, soft like velvet and flies over the instruments, the violin in "What I'll Do" is perfectly matched with her, while in the acoustic ballad "O Sleep" is paired with Ray La Montagne in an inspiring duet. Continue reading »
Label : Matador Records
Review by Davide Torresan
I have to confess that I have never heard of this band. From the name I was expecting a Spanish group, and definitely not a metal one. Searching around to find some informations, I discovered that Yo La Tengo (the abbreviation is YLT) is an alternative rock band and it's fairly well known. This American group is founded in 1989 and since 1992 the line-up has consisted of Ira Kaplan (guitar, piano, vocals), Georgia Hubley (drum, piano, vocals) and James McNew (bass, vocals). I was saying alternative rock…well, YLT is considered among the most important representatives of the American alternative rock scene of the 90s. In more than 10 years they have been able to blend many musical influences, from pop music to rock, with violin and sax inserts too.
This one is an unusual instrument in this genre, isn't it? "Fade" is their 13th album and its sound slightly differs from their previous work, "Popular Songs". In this one the electric guitar was present in each song, but in "Fade" it is almost gone. You feel strongly this absence. Indeed it seems like something is missing in these songs. There's a lack of rhythm though the album's atmospheres are soothing because of the beautiful voices of Ira and Georgia. There are no drum's accelerations, the classical guitar and bass strings are softly plucked. They call it dream pop. Continue reading »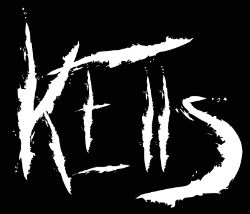 Interview by Ary R.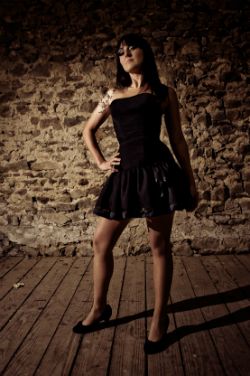 They rocked Europe last year with Leaves'Eyes and Tarja Turunen, and with Epica and ReVamp the former year as well. Now they're back on the music scene with the upcoming album, "Anachromie", that will reveal some other music features of the French rock band Kells. Just read with us what the front-woman Virginie Goncalves told to us!
Hi Virginie. Welcome to Femme Metal. How are you doing? Recently, you've released the new Kells album, "Anachromie". How are the feedbacks from your fans going?
I'm fine, thanks! "Anachromie" has been out for a month now, and it seems that both the press and the fans have praised this record. We are very happy about that because somehow we had chosen to take artistic risks, not to repeat ourselves and to renew our image, and people liked it!
I've been surprised about the title you've chosen for the album, as I've been amazed by the artwork as well. Would you like to talk about them? Who has created the cover and how was the choice for the name of the album born?
In this album, everything in the lyrics is written in a disjointed way, the space-time notion is broken, the reality mixes up with the dream, as in the surrealist genre… Globally, the lyrics are anachronistic. Also, I use many adjectives of color (ochre, silver, gold, amaranth, blue, white, black, saffron, amber, sapphire, sandy…), which gives the lyrics a very pictorial aspect. It is the mixture of these 2 concepts, the chromia and the anachronism, that gave birth to "Anachromie". The cover artwork has been made by Blackthorns Design. We appreciated what he had made for other bands, this mixture of surrealism and modernity, that's why we decided to work with him. The frontcover and the booklet are an illustration of the lyrics… the girl with her bridal veil, with all her dreams, the tortured childhood, the nightmares and the anachronism always there, with the hours of the clock, the tracklist in disorder … as in the surrealist universe, where nothing has any reasonable landmarks or points of reference.
The recording and the creation of the album have been quite challenging. How long did it take to put down all the material, to record it and to mix it properly?
We recorded this album in November 2011, more than a year ago already! We went to Mon Studio in Nancy, to work with Yann (MyPollux). We began with the recording of the drums, then the basses, the guitars, the strings, the choir, keyboards, electro music, to finally end up with the vocals, at the end of November. So it took almost one month, because we prefer taking time! Yann then attacked the mixing in December, and we eventually sent it all in New York to the Sterling Sound Studio for Ted Jensen to master it in february 2011.
"My Own Angel", the brand new video from Barcelona, Spanish melodic metallers ANKOR, can be seen below. The clip was filmed with renowned director Patric Ullaeus of the Revolver Film Company AB, who has previously worked with IN FLAMES, DIMMU BORGIR, EUROPE and LACUNA COIL, among many others. The song is the title track of ANKOR's second full-length album, which was released in October 2011 via STF Records. The CD was produced by the band and Radish Records in Barcelona. ANKOR is Rosa de la Cruz on vocals, David Romeu and Fito Martinez on guitars, Julio A. Lopez on bass, Javier Casanova on keyboards and Jordi Vidal on drums. More infos @ Facebook.
Label: Massacre Records
Review by Tony Cannella
Poland's Darzamat have already been in existence since 1995. In that time the band has released 5 full-length albums, 1 EP and 1 DVD. It was in 2003 when female vocalist Nera joined the band that the current incarnation of Darzamat really started to take shape. The bands musical style has evolved over the years and these days they play a sort of mix of symphonic, progressive, power, death, black and gothic metal. Got that? Musically they are tough band to nail down since they are capable in going off in many different directions. All of that and more can be heard on their newest release (and their debut for new label Massacre), titled "Solfernus' Path". "Solfernus' Path" is the bands first full blown concept album and the songs really bring the story to life, not just in the lyrics but the music as well. The eeriness of the opening track "False Sleepwalker" sets just the right atmosphere for the controlled chaos that is to follow. This song has a solid pace to it and it is quite a good opener. "Vote for Heresy" is a monstrously massive metal attack that really gets the blood pumping and the adrenaline moving. The ending guitar solo to this song is very good as well. "Devium" is the first of four short intro pieces on the CD and it brings us to the heavy yet mid-tempo track "Pain Collector". The vocals of Nera take center stage here and it she proves that she is up to the task, then suddenly without warning the song speeds up around the chorus and Flauros' brutal vocals come in. "Final Conjuration" is an all out sonic assault. This CD features many highlights, but my favorite track at this moment is probably "King of the Burning Anthems", a great track that also features a guest guitar solo courtesy of King Diamond guitarist Andy La Rocque. An album this strong and consistent are bound to have many killer moments, some others of note are: "Gloria Inferni", "Solfernus' Path" and the melancholic beauty of "Lunar Silhouette". The final two songs "Chimera" and "A Mesmeric Seance" bring this CD to a satisfying conclusion. Even though their are 14-tracks featured on the CD, it is only a very manageable 42-minutes in length, making it an easy CD to get through in one sitting. The male grunt vocals of Flauros remind me a bit (at times) of the late, great Chuck Schuldiner of the immortal band Death – believe me that is definitely meant as a compliment. The female vocals of Nera are awesome as well. She just has a great voice – it is not operatic, but she still has a tremendous range and a lot of feeling and emotion goes into the lines that she delivers. The songs have a great flow to them and are quite effective in setting a good pace to the story that is being told. Overall, Darzamat has released a really good, intelligent metal opus. There is so much going on here that it is possible to pick up something new with each listen – which is always a good indication about a bands staying power. Darzamat are a band at the top of their game and just starting to come into their own. "Solfernus' Path" is a release that features hardly any flaws and many strengths. These days it is hard for any metal band to survive for 14-years and with the help of their new label Massacre hopefully Darzamat will get some of the success that they so richly deserve. Whatever happens "Solfernus' Path" is a monumental achievement that the band should be proud of.

Rating – 90/100
Tracklist
False Sleepwalker

Vote for Heresy


I Devium

Pain Collector

Final Conjuration

II Fumus

Gloria Inferni

III Venenum

Solfernus' Path

Lunar Silhouette

King of Burning Anthems

IV Spectaculum

Chimera

A Mesmeric Séance
Line Up
Agnieszka "Nera" Gòrecka – Vocals

Rafał "Flauros" Gòral – Harsh Vocals

Krzysztof "Chris" Michalak – Guitars

Patryk "Spectre" Kumòr – Keyboards
Links
MySpace * ReverbNation * Facebook * Site
6 color styles available:

Style switcher only on this demo version. Theme styles can be changed from Options page.