Browsing articles tagged with " mexico"
Independent Release
Review by Tony Cannella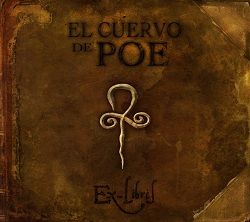 From Mexico comes the Gothic metal band El Cuervo de Poe. The band was formed in 2004 and released their debut independent album in 2007. Now El Cuervo de Poe returns with their sophomore effort entitled, "Ex-Libris".
"Ex-Libris" features almost an hour's worth of music sung in the El Cuervo de Poe's native language. The album gets off to a great start with "La Danza de la Locura". The vibe throughout most of the album is dark and the band employs a full time violinist who is present throughout most of the songs. There are plenty of powerful riffs and vocalist Brenda Gaviño has a nice, smooth voice – she is not strictly an operatic vocalist, but she does come close at time like on the song "Nostalgia de Ti", which is definitely one of my favorites – it has a slower tempo throughout most of the song and has a melancholic vibe to it. Continue reading »
Interview by Ed MacLaren
Finland's Katra made a big impact in 2007 with its debut album, the folk/symphonic metal hybrid "Beast Within". Originally conceived as a solo effort by the band's namesake, Katra Solopuro, she carved out a fine niche for herself in the metal world. But instead of continuing down that same path on her next album, she expanded Katra to include the band full-time to augment her own considerable songwriting skills. Together they retooled an already unique sound and returned with an even stronger sophomore effort – the aptly titled "Out of the Ashes". Femme Metal got the chance to chat with the lovely Katra on the key changes, musically and personally, that combined to create "Out of the Ashes".
"Out of the Ashes" hits the ground running with the pounding track "Delerium". It's heavy riffing sets the stage for the rest of the album. Were you trying to make a statement right away that you were going a different direction with this album?
Yes. We felt that "Delirium" was one of the best songs to represent this album.
On "Beast Within", you called the shots and now with "Out of the Ashes" you're working as part of a group. Why did you make the decision to change Katra from essentially a solo project to a full band?
Well, during that time we've kind of sealed together as a band. We've been a full band on stage and on tour for a long time now and every one of us wanted to change the settings to be a full band on paper too.
How did you go about selecting each band member? What musical qualities and personality traits were you looking for?
I wanted to gather good guys and musicians that I already knew before Katra. It was important for me that we get along well on the stage and also behind the scenes. Musically, I wanted the guys to have their own sparkle and visions about music overall and, of course, good skills technically.
How would you describe the chemistry between you and the rest of the band?
We co-operate really well, we all know how to have some fun and we enjoy a similar style of humor, which can be quite black sometimes. (Wink)
Did you have any problems getting used to the new dynamic? Was it difficult to relinquish an element of control over the music? Did you run into any problems at first?
I think everything worked out without problems.We've found a good way to co-operate and everyone has their own important role in a band. Democracy rules.
How did your creative process change with the input of the band?
Now the whole band composes and arranges; there's at least one song from everyone on the album. Usually the basic structure and idea of song is made by one of us and then everybody arranges their own parts. I write the vocal melodies and lyrics. Riffs, chord progressions and song ideas are usually done before and then we build it up together.
You can hear new energy in the harder-edged sound of "Out of the Ashes". You toned down the symphonic and folk elements and cranked up the guitars. How has Katra's sound evolved between albums? How would you describe your new musical direction?
"Out of the Ashes" is a more mature and powerful album if you compare it to "Beast Within". We wanted to take our sound in a bit more straightforward direction with less orchestration, but with a more intimate feeling.
Was the change in musical direction a natural outgrowth of the new "collaborative" environment or was it a conscious decision?
I'd say both. Of course, the fact that everyone's taking part in the composing process has a straight effect on our sound, but we also wanted to consciously develop our sound in a more rough and rockish way.
"Beast Within" was an excellent album but after the experience recording of "Out of the Ashes" in a band environment would you have recorded your debut any differently?
Hmm… maybe not. I think it's only natural that things develop and change. Of course, there's always something that we could change, but it's better to keep your eyes on the road and head towards the future.
On "Beast Within" , you favored more operatic vocals drawing out the length of notes. You've expanded your already impressive singing style to include a quicker delivery to match the speed of the music. Was there a lot of experimentation on "Out of the Ashes" working out the vocal parts or did you just go with the flow of the music?
Thank you! For me, the most important thing that influenced my style of singing was when I got in to study theatre music and music drama at the University of Applied Sciences. The main point of singing is now in jazz/rock technique more than classical. So, on this album I made the vocal lines to support more of the technique that I'm studying now.
Tracks like "Vendetta" and "Anthem" are great tracks and add new elements to the Katra sound. What differences do you hear when you listen to "Beast Within" and "Out of the Ashes"?
I hear a lot differences. It's definitely more guitar driven now. We have less piano parts and orchestrations. My voice is different and closer. Lyrics are dealing with heavy issues rather than fairytales. Overall, I feel that the sound is more intimate and represents us more.
You've said that "Out of the Ashes" feels like your first album. Why is that?
Maybe because it's the result of our co-operation and I've put so much feeling and experience into it. I was having a really hard time a few years ago and I kind of feel that making this album was like free therapy for me.
Does the title of "Out of the Ashes" have a personal meaning to you and the band?
Yes, it does. As I said I've experienced really difficult things during last few years.I feel that nothing is easy.You have to always bang your head against the wall until it breaks… or you give up. Almost every song on the album is about the end of something, "After the fire there are only ashes, then it's one's decision, whether to stay or rise out of the ashes and start again". The album title is a statement: refuse to give up.
You had a memorable show opening for Theatre of Tragedy in Mexico City this summer. How would you describe the concert?
I have no words for it… It was absolutely amazing! The atmosphere was unbelievable. There were lots of people sharing the moment with us, singing with us and having fun with us.
Did you take away anything from the experience to use in future shows?
Yes, I did. I always take some pieces and fond memories from the shows and the next time I will try to give something extra from myself to the audience.I love the fact that music is so universal and goes over boundaries. That's something I noticed literally during our gig in Mexico.
Did you road test any of the new songs? How did they come across live?
Yes, we did. We played "Out of the Ashes", "Delirium" and "Hide and Seek" at gigs long before we started composing material for this album. We felt that they worked really well – especially "Delirium".
What are your tour plans for the fall and the new year? Where can we see Katra live?
The booking management is not in our hands, but I hope we can do a tour in Europe at some point.
(Famous) Last words?
You can't experience being alive without realizing that you have to die. But it's just as impossible to realize you have to die without thinking how incredibly amazing it is to be alive.
Latest Multimedia
Photo Credit
All the photos by Peero Lakanen
Links
Katra : MySpace
Katra Solopuro : Facebook

Interview by Ed MacLaren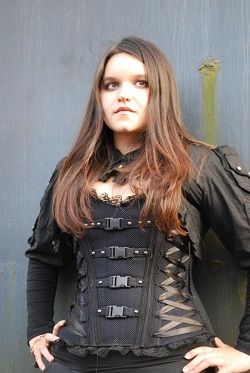 After numerous delays, Norway's Ancestral Legacy has just released an exceptional new album of doomy black metal with "Nightmare Diaries". But before the album was released the band experienced a nightmare for its own diary – the departure of longtime vocalist Elin Anita Omholt. While losing a vocalist might be a death knell for some bands, Ancestral Legacy are set to continue their own legacy with an excellent new vocalist in Mexican Isadora Cortina. Ancestral Legacy fans get the best of both worlds – they can listen to Elin on the CD and get to watch live as Isadora grows into her new band. Femme Metal got a chance to spend some time with Isadora and get her views on Mexican assimilation techniques for living in Norway, living the dream, and the importance of bringing your own shoes.
So how does a nice young woman from Mexico hook up with a bunch of long haired Norseman in a metal band?
I first met Eddie through MySpace, he added me as an Ancestral Legacy friend, I left a comment on the music and after some chatting we became friends. Like a year later he told me about a song he wrote and asked me if I was interested in working on it and of course I was – it's the song called "Atrapada en Pesadillas" from the EP. After the band got to hear the song, I met Christopher the drummer, we talked on MSN and things happened so I traveled to Norway for a month to visit him. While I was there Eddie told me they had not rehearsed in a while because of Elin's (former vocalist Elin Anita Omholt) accident, he was wondering if I could rehearse with them. After some months, Elin decided to quit and I was getting my visa to move to Norway and marry Christopher, it was kinda natural for them to ask me to join and it was like a dream come true to me. Now I live in Norway with the man of my dreams and play in the kind of band I always wanted to.
What was it about the band's music that attracted you to it? Were you a fan of Ancestral Legacy before you joined the band?
The first thing that attracted me was a song on their MySpace called "Murdered by Reality" I really love the ending of the song and how Elin sings it, I had it on my mind for weeks. After I worked with the song in Spanish, I got to hear "Out of the Dark and into the Night" from the new album and I could listen how mature and incredible the new material was. It was very mature compared to their older material and I think it's a very different sound from other metal bands with female vocals. I was not the kind of fan that screams and flash boobs when she meets one of the guys, I was more admiring how good musicians these guys are and how good quality songs they can create.
What's your musical background? Have you performed in any other bands?
Well, I had been most of my life a shower singer, then at 15-years-old I joined the concert choir of my school. My teachers were singers from the Mexican Military so it was a good way to start and of course I believed in myself as a singer. After three months of rehearsing two hours, five days a week they picked me as soloist. We had concerts out of Mexico City and we also sang for the President once. I had always been into gothic and metal stuff since my brother listened to Iron Maiden and my cousin to Metallica since I was a kid. Then I discovered that metal was also for girls by listening to After Forever, Nightwish and especially Tristania. My life changed and I knew that metal was what I wanted to sing. I tried to join some bands but my mom would not let me do it, so the only band I could join was my brother's cover band. We were playing four days a week in bars and it became a good way to get some money and train myself onstage. Anyway, I was getting frustrated that metal was not part of what the owners of bars let bands play. The good thing is that I learned to sing different styles; VERY pop things to more hard rock voices and that help me to get out of my head that the only way I could sing was the military-opera style I learned. In that period I did some presentations on TV, universities and musical contests. In 2008, I recorded two songs with the gothic German band Beyond the Void and also the song with Ancestral Legacy. Those experiences gave me a lot to learn on the studio and were very important to me. From then on my life completely changed so I went from singing metal in my room in front of the mirror to play original songs with the guys onstage.
How have things gone so far? Is everyone getting along? Is the band treating you well?
From the beginning they have been very nice and warm (that Nordic people is cold is not true at all). I was not sure what they were thinking of me until we did a three song-concert and they got really drunk, so they told me that they were really happy to have me on board. In the beginning they were hoping that my voice was not that soft. They wanted me to sing more powerful like Elin did because my voice can easily get lost within this hard music. But after rehearsing a lot with them – and in a way get used to the music without Elin's vocals – I got better and in the latest concerts they were telling me that I have improved a lot.
Replacing any longtime vocalist is a daunting task. Do you feel any pressure living up to Elin's vocal legacy? Considering that Elin's vocals appear on Ancestral Legacy's new album, "Nightmare Diaries", it must be difficult to step into her shoes.
Since the "Nightmare Diaries" album is Elin's album, I get to sing Elin's melodies but with the new songs I think I can bring a darker sound than Elin did. In a way I am not stepping into her shoes but coming with my own shoes to do my own thing. Elin is an awesome singer and I learned from her to print more power in my voice but now it is my turn to make music with them as Isadora not as the next Elin.
It was a long road for Ancestral Legacy to record and release "Nightmare Diaries" however the end result is a very strong doomy offering of black metal. How do you develop that connection to the music when you missed out on all the struggles to get it recorded and released?
In a way I didn't miss them that much since Christopher and Eddie were updating me on it via MSN and the release problems were on while I was moving to Norway. On the other hand, I was there but only through them. Since I came in, Eddie has given me songs and he is very open minded. He has never pressed me with what kind of lyrics or melodies he wants, he knows that I don't have experience writing vocals so he is very patient and helpful. The band know that the fact that I came in is gonna mean a change but at the same time all of us wanna have some new and different elements. Christopher has been into progressive drums and he thinks that that will improve his style with the band. We just wanna make music and we do it as it comes natural to us and that's the connection we all have with the music – no matter who came first or last.
What is your plan on reproducing the vocals live? What are you doing to put your personal stamp on the vocals?
For me, the most important thing live is that people get to feel the music as I feel it inside. If I am home alone I will not head bang or get really physically active, I just concentrate on the singing and practice on printing my feelings for the song in my voice. But when you sing live everything counts, and a good way to transmit what that music does to me is by being very active onstage. I hate to stand still and smile (as I had to do before) and of course since I practiced at home so much I can concentrate on the people there, in making them see that they are special to us no matter if they are old friends of just first time listeners. That formula works very well for me live, and it has helped me in the way that people don't compare me to Elin – they just accept me as I am and they like the music as it is on the CD with her and live with me.
Ancestral Legacy has been touring to support "Nightmare Diaries". What has been the fan reception to the album and your vocals?
DAMN AWESOME! For some reason I am always very worried of what the people will think of the band with me, but in the last concerts they have been buying CDs, coming to say hi and say how much they enjoy our music, telling me that they will be waiting for the new album with my vocals and of course head banging a lot! Especially they guys in Paris, they are so metal! I am really thankful that fans and friends of the band welcomed me in such a good way instead of just comparing me. And as a great plus, I was so happy after we made it to the local newspaper twice.
You've re-recorded "Separate Worlds" for Femme Metal's Demonic and Divine CD compilation. Have Ancestral Legacy been doing any other recording since you joined? Have your vocals and influence had an impact on the creative process of the band?
We have some new songs but we have not recorded them, just some demos without recorded vocals (since I don't have good recording equipment at home). But I have the lyrics and bad quality recorded vocals in my computer. I think new songs will be coming this year. Well, I don't believe it's my voice that impacts the creative process since Eddie has the same system: he writes a song, sends it to me as he once sent it to Elin and we work on it. He is not writing music for my kind of voice specifically. I have enjoyed it a lot; we have one song ready that is called "My Wretched Lord" and in a way I feel it's so mine and I feel it's easier for me to sing it. I think that will be for good in the future as it will be easier for me to interpret the new songs.
What are your aspirations since joining Ancestral Legacy? What are your goals for yourself and the band?
When I started my aspiration was to sing the songs as well as I could, now my aspiration is to write good vocals and lyrics for the new songs, and of course get a CD where I can read "Isadora Cortina-Vocals"! I have to say the band exceeded what I thought it would be. I never imagined I would play a gig in France or Germany. Now I see that everything is possible and I just wait for life to surprise me… Maybe one day we will get a world tour or something! Ha-ha! In my personal life my aspiration is to incorporate myself into Norwegian society, go to university, get to speak Norwegian perfectly and be a perfect wife.
Starting in a new band comes with a lot of new experiences. What have been your best and worst moments so far?
To start with a new band meant to start a new life with a new language to me. I do not regret anything and I have loads of new friends from all around the world. In a way, the best moments are each live concert we have had. After all of them we were always so happy. But especially the mini European tour we did was beyond everything. I didn't wanna come back! We went on tour with bands that became really good friends: Act III, Veil of Mist and Thorny Roses; all of them stole a piece of my heart. The worst has been that since I am not really used to the weather in Norway I get sick quite often so I usually come to the rehearsals with zombie face and a biiig pack of tissues. Unluckily, I got sick in France once so it was quite tiring to play, I was fighting with myself because I didn't want to sleep all day – I wanted to enjoy every single moment in and offstage!
Links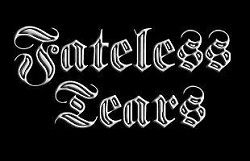 Interview by Erwin Van Dijk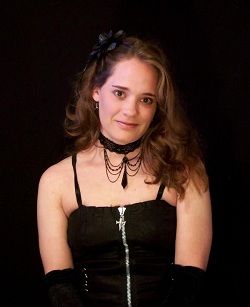 Fateless Tears is not completely unknown to Femme Metal readers. They were featured on the "Ferocity & Femininity" compilation and there is an interview of their album "My Doom Box"
For starters: What is the idea behind the name Fateless Tears and, speaking of names, what is your full name? Just 'S' is so impersonal.
The origins of the name Fateless Tears reside in one of Richard's dreams. In the dream, he saw a little girl sitting on the steps to a destroyed home. She was crying and her eyes conveyed a sense of loss for a life swept away by powers beyond her control. The destiny that she had believed would be hers had been swept away and it was for the loss of knowing her life path that she wept. This dream remains a driving vision for the band. As to my name, many people hold the misconception that Lee is my last name; however, Lee is my middle name. I have long gone by S. Lee (pronounced 'Eslee') in my public life. Few people remember or call me by my Christian name save for those I have known all my life. S. Lee is merely a personal preference rather than something intended to be impersonal.
To what kind of music do you listen to yourself? And who are your favourite bands and musicians?
Richard and I often listen to many different genres of metal for which many of the bands have female vocalists or musicians. I very much enjoy bands like Lacuna Coil, Dream Theater, Disturbed, Temujin, After Forever, Tool, System of a Down, and Within Temptation. Richard is into heavier artists like Arch Enemy, In Flames, In This Moment, Mercenary, Epica, Tristania, and Sirenia. Paul listens to more power and progressive metal like Pagan's Mind, Evergrey, Circus Maximus, To-Mera, Autumn, and Ayreon. Richard and Paul also share a fondness for instrumental metal artists like Vinnie Moore, Liquid Tension Expiriment, Rusty Cooley, and Jennifer Batten. In general, we all enjoy orchestra and symphonic music.
You work together with Richard. Who is he and what is his part in Fateless Tears?
Richard and my relationship is more than a musical partnership. We have been married for nearly twelve years. Richard composes all of the music for Fateless Tears and plays nearly all of the instruments. In addition, Richard is the primary recording, mixing, and mastering engineer. Richard supplies all of the male vocals, both clean and death. I contribute the lyrics, vocal melodies, and all female vocals. Paul Evans shares guitar solos with Richard as well as serves as a secondary recording, mixing, and mastering engineer. Rather than continue as a guest artist and production consultant, Paul Evans will be joining us as a full member of Fateless Tears on the next album.
Where do you get the inspiration for your music and lyrics?
The inspiration for the music and lyrics for Fateless Tears come from a variety of places, some personal and some originating in the constant media barrage of the inhumanity of contemporary life. Both of us tap into emotionally laden memories of our lives as well as the stories of others that touch us in a transformative way. We attempt to strike a balance, both musically and lyrically, between the remaining sands of hope and the waves of despair that attempt to wash all trace of humanity from modern existence. The song writing process begins with the composition of the music. Oftentimes, the lyrics come to me as Richard is composing the music as we go about our daily lives.
And what would you describe as a typical Fateless Tears song?
The typical Fateless Tears song is probably like "Cages'"on "My Doom Box". Musically, our typical song tends to incorporate soft, heavy, and progressive textures. We often include tempo, meter, and key changes as well as interludes wherein we mix up the instrumentation. Vocally, we incorporate a beauty and the beast element that often suits my tendency to write lyrics around evocative narrative themes. Our song writing strives to allow listeners to sample a wide sonic palate and experience a broad sound-scape.
Metal in the USA seems to exist in an entirely different universe than Europe and the rest of the world. There are good bands from the USA, like Walls of Jericho or Kamelot to name two very different bands with a lot of fans in Europe but it is clear that people in the USA have different ideas about Metal. To quote Melissa Ferlaak (ex Visions of Atlantis): " The US (for Mexico, South America and Canada are more in line with European tastes) is interested in US metal, mainly metal core and nu metal. Radio metal. Europe and the other parts of the Americas are more interested in symphonic, black, interesting metal and music. In the other countries, you actually get a large audience for metal shows, but when European bands come to the US, they get a very small audience in comparison. But we are trying to change that!" Do you agree? And do you have any idea why there are so many differences between your country and the rest of the world?
The quote, in general, seems accurate. However, I believe that the distinction goes beyond the national or continental boundaries. Unless the metal band is very well known with an extensive existing fan base, I believe that filling venues is difficult anywhere in the US regardless of whether the artists are from the US or Europe.
Do you have any projects and/or bands beside Fateless Tears?
I do not have any other projects or bands; however, I have done a few guest vocals and backing tracks on occasion. Richard is involved in two other projects/bands. Richard has released several albums with RJB Project and Sandstone Ridge. Paul has his solo project released under the title Paul Evans.
Your latest album is "My Doom Box" what are the differences between this album and your older work?
This album feels a bit heavier and more progressive. In addition, "My Doom Box" includes our two longest epics. This album follows its own narrative focusing on a young girl trapped in a cycle of abuse. Moreover, this is the first time that we have collaborated with individuals other than band members on the artwork.
Can you tell us what the songs of this album are about?
"Cages" is a song about the repetition of a family pattern of abandonment. The original captor is the parent who turned her back on her child and the original captive is that child left adrift in an uncertain world. Years later, the roles become reversed as the mother from her deathbed seeks reconciliation and the child rejects the mother in turn. In the end, the mother becomes the captive to her own actions and the child the captor of her unrequited attention. "Cages" represents the repetition of the cycle of neglect come full circle. "Mercury Dreams" is a song about a young person caught in inner turmoil and tempted by escapism to the brink of oblivion. Her world is shattered and she seeks a way to form a new reality even at the risk of her sanity. On the knife-edge in the choice of life and death, she is uncertain which path she has selected. Only upon her waking or unending dreaming will she know which is actuality. In "My Endarkened Self" the girl is weighing the path of letting go of the soul bond to her corporal body as an abuser takes her for his own. Everything she encounters in her life appears to her to be a sign that an end is coming, either of her own choosing or at the hands of those who should shelter her from the evil of the world. She believes that she can either end the life she has known or end up a warped shadow of her potential self, a mere reflection of the torture she has endured. "Mind Box" is the narrative of ongoing abuse wherein the girl can find no way out other than to allow part of her mind to slip away into repression. The knowledge of how her innocence was striped from her returns in fleeting glimpses. Those resurfacing memories threaten the fragile shell of normalcy that she has painstakingly built to hide the truth from both herself and the outside world. As the truth becomes too vivid to discount, she must abandon her protections and all hope. "Since Nascence" is a musical suite encompassing the history of a family bound together by the ties of dark, unspoken secrets. Each song tells the story from a different perspective, in either words or instrumental passages. "Daughter of Silence" is the story from the perspective of a younger daughter being abused by her father as she remains in harm's way. "Daughter of Denial" is the story from the perspective of an older daughter caught in a twisted web of perverted sibling rivalry who denies the truth of her own abuse and strives to break away at the expense of her more vulnerable sibling still in harm's way. "Mother of Deception" is the story from the perspective of a self-centred mother who does the unthinkable by turning a blind eye when she knows full well that her husband has made his own flesh and blood his brides in all but name. "Father of Condemnation" is the story of retribution against the father as his own transgressions of the flesh are made manifest and the depths of his evil are revealed. "Mesmerized" is the awakening of the older daughter to the repetition of her mother's neglect in her own inaction toward her sister. She realizes that she knew what was happening to the child, a younger image of her once helpless self, because a repetition of her own unspeakable past was unfolding before her eyes. The spell of normalcy that held her enthralled snaps in the wake of tragedy. "Annwyn" is a lament of the older sister to the silent beauty that she let pass from the bounds of the world of what is known for fear of her own shame being unmasked.
The track "Mesmerized" was included on the "Ferocity & Femininity" album. Why was this song chosen for the album?
We selected "Mesmerized" for the compilation for a very simple reason: it was the most complete track for "My Doom Box" at the time the opportunity arose. We also knew that we wanted it to be one of the singles for the upcoming album release.
Fateless Tears is basically a studio project. Have you ever considered doing live gigs? Personally I think (and a lot of musicians will agree) doing live shows will only let you grow as musician. And there is a lot you can learn from the interaction with the fans.
Richard spent many years playing live gigs in other bands. While we would dearly love to perform live, that option is not an availability for us at present. I have several chronic health conditions that prevent us from travelling or touring. In addition, Richard and I both have outside careers that keep us place bound. Unfortunately, there is little or no live music scene in our genre where we presently reside. In addition, Paul lives and works in a different part of the country and we are separated by several states and a time zone.
What are your plans with Fateless Tears for the future?
We intend to keep writing, singing, and producing thought provoking music to share with listeners. With the inclusion of Paul, we feel that the future horizons of Fateless Tears will continue to broaden. We will start the composition and writing process for the next Fateless Tears album after the start of the new year. So far, we have all enjoyed the journey and intend to continue in a similar vein.
And the last question: is there anything the reader should know that I haven't asked?.
I am very fond of reading, particularly fantasy and science fiction novels. I enjoy writing poetry and short stories in addition to lyrics. I am a bit more introverted than my better half. We both spend a great deal of time with our pets of which we are very fond. Richard enjoys strategic games, listening to music, and reading. We both enjoy creating graphic arts as attested by our album art. Living in the Southwestern United States, we are surrounded by the indigenous and regional cultures that we find fascinating.
Links
MySpace * ReverbNation * Facebook * Twitter * Site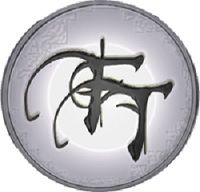 Interview by Si Smith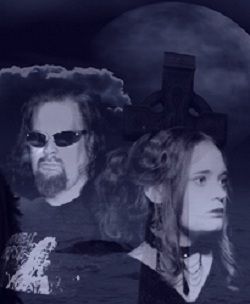 Fateless Tears hail from New Mexico, and considering that their first release was in 2005, it is no mean feat to have released their FIFTH full-length in 2010. When you throw into the mix a number of successful singles and an active side project, the illustrious pairing of Richard and S.Lee proves to be a phenomenon of great substance in the metal world. Femme Metal stole some of their precious time to uncover more….
Having featured on our "Ferocity and Femininity" compilation, and been reviewed and interviewed by Femme Metal already, there must be still some more we need to know! For a start, it is clear from your back-catalogue that you both have great musicality. How did you both get involved in the music at the start? Did you always know that this was what you wanted to do?
Richard: I knew pretty early on that music was something I wanted to pursue. I have several relatives who have played guitar and sang. One of my uncles has released a few country music albums, while another co-wrote and played on a couple of country music hit singles back in the '70s. I knew that I wanted to carry on their tradition, albeit doing it my own way in rock and metal instead of country.
S. Lee: I do not think that I have ever known a world without music and song. My mother sang to me, around me and with me. Wandering around singing little songs that I had heard, learned, or thought up are some of my earliest memories. As soon as I could write well, poems and lyrics as well as short stories and drawing became central focuses of my free time. I am not assured that any of these activities were truly separate from one another. I am told that I often sang in my sleep as a small child.
I believe that since we last spoke to you Paul has now joined you as a full member of the band. How has that affected the dynamic of the band, in the writing, recording and also the live setting?
Richard: Funny how that works… while Paul was a full member for "The Chaise", he went back to being a guest artist on our albums shortly after its release. Unfortunately, due to his very busy schedule, he was unable to be part of FT full-time. He is one of my closest friends and he will continue to have guest spots on our albums. Regrettably, he doesn't have the time to be more than a listening ear and helping hand. Chris from Amadeus & Demise of Gideon also guests on our albums covering vocal duties and some guitar. They are both very important to S.Lee and I, and we really appreciate their help on our music.
Richard, you have been active on The Demise of Gideon recently. Would you like to tell us about it? How does it relate to your work in Fateless Tears?
Well, one day I looked into my "Riffs" folder and I had a whole album worth of riffs that I felt were more in the vein of old school thrash metal. I didn't feel that they worked well for FT. At the same time, Chris and I started talking about doing a project together. Four months later, the album was done. It ended up being sort of an old school thrash/prog/death album. "Twingence", the 28 minute, seven-part epic, is one of my proudest moments as a composer/songwriter. Through it, S. Lee provided vocals on "Adagio", "Rondo" and "Coda". "Adagio" became part of the new album, because it is very much in the FT vein and we felt it would be a nice addition to the album.
The first song on the new album, "Primary" is a new song. Could you tell us a little about it?
Richard: "Primary" was originally written for the new FT album, on which we are currently working. When we signed with Blue Freya, Karl, S. Lee, and I wanted to get something new out there, especially out in digital shops like iTunes and Amazon. Consequently, we pulled "Primary" from the new album, as it was the song most completed and pushed it forward to HWYHBM.
S. Lee: The lyrics in "Primary" are very much a reflection on the dichotomy between the subconscious and conscious world within one's mind, thoughts and actions. I hope that they convey the truth of pieces of ourselves that we must subsume and the duality of faces we must assume to cope with and navigate the pressures, uncertainties, and pitfalls in the waking world. For me, "Primary" captures the essence of our true self, an ideal self, that is only unrestrained and dominant in sleep wherein we reconnect with who we are and rejuvenate to face daily life challenges.
The other songs on the album are all "retrospective". What criteria did you use to choose these songs in particular?
Richard:
Well "Cages" and "Inner Sanctum" were tunes that we both felt needed to be redone for various reasons. "MEDS", "Mesmerized", "Flicker" and "Cycles" are songs that are most often referred to as our best or favourite tunes by listeners. "Adagio" was included for two reasons: it was a new tune to FT's audience, by and large, and we felt it would fit better as a single for FT as opposed to DoG.
"Flicker" begins and continues with a quite striking keyboard "riff". How does a Fateless Tears song get birthed? And how does it begin to form itself from a simple idea into a complete song?
Richard:
Earlier I mentioned that "Riffs" folder. Every time I practice, I spend some moments just working on new riffs and those that emerge are all recorded, catalogued, and transcribed to the folder. That folder has a wealth of material in it ranging from metal to rock to you name it. Generally, I place things I think suitable for various projects in their place.
S. Lee:
I frequently write short pieces of verse, potential lyric lines, and random phrases in notebooks, a Lyrics folder, or scraps of paper lying around. Often, these snippets or full lyrics sets or poems emerge as Richard is writing and recording. I love to listen as a song takes shape and give feedback on different sound qualities and recording passes.
Richard:
In general, all of the music is written and then I give S.Lee finished mixes around which she tailors her final vocal lines, melodies, and lyrics. For the new album, S.Lee is working on a couple songs where she is creating all of the vocal melodies first and then we will work on arrangements together.
"Adagio" first appeared on The Demise of Gideon album. Did you change it much to turn it into a Fateless Tears song?
Richard:
By and large, the two versions are the same. I remixed it for FT, so, for instance, the rhythm guitars are eq'd differently and the drums are also a bit altered. Basically, it's just the difference between mixing it as a solo song compared to a part of a 28 minute story.
You have recently signed with Blue Freya Media Group. How will this affect the band in the future do you think?
Richard:
Karl is a great guy, and we are very proud to be part of BFMG. The only affect I can see has already started in that our music is now available in more places than ever before. Karl is a great promoter and he works very hard for his artists
.
Your last full-length album "The Chaise" was very topical, dealing as it did with economic crisis and how it affects the world. Are there any other topics you would like to get your creative hands on in the future? Any prospects of a completely new Fateless Tears album any time soon?
Richard:
The new album is currently underway. Due to the recording schedule of the studio, we are getting the music tracked now and then will go back in and track vocals and guitar solos in July. As part of the continued plan of us releasing our back catalogue in a unique way, there will be an album of our ballads from the first 4 albums titled "In the Midst of Sleep" that will be a digital release through BFMG. All of the old material has been remixed and remastered. It will also include two new tunes, one of which is an acoustic version of "Stasis" that is part of the new album along with the BFMG compilation "Born of Sand & Snow".
Just too completely throw in an odd question, I recently listened to "Dark Seasons of Sorrow" by Frozen Mist and noticed both your names in the credits. How did your involvement with Frozen Mist come about?
Richard:
Jamie and I met through MySpace, formed a friendship, and at one point we were both thinking of signing with Mournful Moon Production. Halfway through the recording of DSOS, things went south with his old band mates and they decided to leave mid project. He and I talked and we decided that S. Lee and I could help him finish that album. Jamie is a good guy and I was happy to help him out. I also played lead guitar on the next two FM albums.
S. Lee:
We are always happy to help out a friend and I find Jamie's lyrics intriguing in their visual imagery, so the experience was rather engaging.
Five albums on, this might seem a great time to look back over your musical repertoire and see the high and low points. As you look back, what have been the greatest and the worst moments of Fateless Tears' life? Any favourite song or lyric?
Richard:
Well, I think a couple of the high points are the inclusion of "My Doom Box" on several top albums of the year lists of radio stations in our genre and the worldwide reception of "My Endarkened Self". My favourite tune, including lyrics, is "Tapestry". I think it is a wonderful blend of S. Lee's voice and lyrics.
S. Lee:
I enjoy writing and singing, so recording, once I get past my initial self-consciousness in front of the microphone, is always a high point. The low point is finding enough time in the day to get everything done to a point where I can focus on our music. As for a favourite tune or line, I cannot truly name one as I generally find a line or turn of phrase that came out of a vocal take in each song that stays with me from the moment it is captured. One of my professors often spoke of "teachable moments" where the context of a moment leads to understanding. I think that these occur as we are recording when a vocal moment turns outré, teaches me something more about myself and crystallizes into an emotive vocal presence captured in the song.
I am sure many fans would love to hear the music performed live. Do you intend to do any live appearances on the strength of this new album? Or will you wait until a completely new full length?
Richard:
We have never been a live band. FT has always been studio only. This is due to multiple reasons, but the primary is that S.Lee and I both have jobs that require our attention daily. Taking any extended time to play live is simply out of the question.
S. Lee:
The daily grind and responsibilities of the modern world necessitate our studio only status for the foreseeable future. At least the experiences therein provide a wealth of material for future incorporation in our music.
There was also talk of a video of "Adagio" to accompany the new album. Did this come to fruition ?
Richard:

Yes there was, but it was shelved. There is a video for "Allegro"; however, we decided that to create what we wanted for "Adagio" and how it relates to the story simply wasn't feasible. Currently, a video for "Flicker" is being done. The song is being used in the movie "Dark of the Moon" and there will be a video released which ties in with the movie. We are hoping to have that available to people this summer.
Finally, it only leaves me to say a great thank you for answering to Femme Metal once again. We wish you success in 2011 whatever it may bring to Fateless Tears!!
Richard:
Thanks to you for giving us the opportunity to reach folks with this interview.
S. Lee:
We always appreciate the chance to talk about what we do and our enjoyment in sharing our music. We are grateful to you for extending another opportunity to do so.
Links
MySpace * ReverbNation * Facebook * Twitter * Site
6 color styles available:

Style switcher only on this demo version. Theme styles can be changed from Options page.