Browsing articles tagged with " spain"
Interview by Ary R.
Third album for the Spanish act Diabulus In Musica that is going to introduce to the fans the brand new creature, "Argia", a record which shows us how a band can gain a new lease of life, with a stronger dedication and which wants to show the world that they're not a band like all the others we know. Today we host the beautiful frontman of this band, Zuberoa Aznárez, who tells us in this short but intense interview something more about the album, about the new lineup and the future goals for this Spanish combo.
Hi Zuberoa and welcome back to FM. "Argia" is the title of this brand new record. Would you mind to explain, first of all, the meaning of the album title and to tell us the differences we can find in this album compared to the previous one?
Hi! Thanks! :) "Argia" means "Light" or "clear" in our regional language, Basque. This title somehow reflects how we feel now. Gorka and me had to start from scratch when the other band-members left. It was very hard at the beginning, but we both alone managed to write new songs, find new band-members and play some live shows in only one year. We saw the light in our path again and we had a clear view that we had to continue making music, just because we love it so much that we cannot live without it. Continue reading »
Label: Wormholedeath
Review by Tony Cannella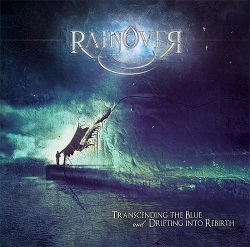 From Spain, the Gothic metal band Rainover was founded in 2003 using the name Remembrances. In 2011 following the completion of the album "Crystal Tears", the band suffered a mass exodus as four of their five members decided to depart. That would be crippling for a lot of bands both old and new, but Rainover has soldiered on and returned with a new line-up, a new label (WormHoleDeath) and most importantly a new album, "Transcending the Blue and Drifting Into Rebirth". This album title is rather appropriate because for Rainover this is a bit of a rebirth, I would say.
While Rainover is often cited as being a Gothic metal band – and yes there are those elements – I would say that they have far more to offer. Continue reading »
Label: WormHoleDeath
Review by Tony Cannella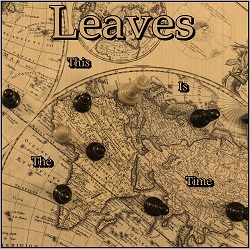 When last we heard from the Spanish band Leaves they were issuing their debut full length back in 2010. Now, after a few years of silence, the band returns with a 6-song EP entitled, "This is the Time".
The opening track "Insane Heart" begins with a powerful groove-laden riff as the song transforms into a dreamy sort of vibe. This is my favorite track. Musically, the band is still influenced by Anneke era The Gathering – not that it's a bad thing. Vocalist Rachel has a solid voice that is sure to remind people of Anneke van Giersbergen. Continuing on, we have the second track, "Now Is The Time". This song starts with a slower tempo, before quickly speeding up and becoming heavier. Other highlights include: "Salvation" and "The End".  Continue reading »
Label: In The Morningside Records
Review by Luisa Mercier
Trobar de Morte are back, three year after their latest full-lenth release and last year acoustic album. This time the album is inspired by Celtic mythology, by the ancestral goddess of the Earth in hymns like "The Silver Wheel" and "Riding The Wheel". Tales, legends and myths of ancient Celtic classics are masterfully interpreted in songs like "The Mist of Avalon", "Morgana", "Arianrhod", "Nimue" and the cover version of "Kyrie Eleison". Deeply rooted in paganism and Gaelic tradition are songs like "The Pagan Way", "Samhain" (the Gaelic Harvest Festival) and fantasy themes like "In the Garden of Serenity" and "Moonspell".  Continue reading »
Label: Scarlet Records
Review by Tony Cannella
Remember when the Spanish symphonic metal band Dark Moor had a female singer? It seems like ages ago since the band released their last album "The Gates of Oblivion" with Elisa C. Martin on vocals. Actually it was 2002 and it was such a great album, as were the two that preceded it. Unfortunately Elisa departed soon after the release of "The Gates of Oblivion" and was replaced by the male vocalist Alfred Romero and he has remained a fixture in the band ever since. That is not to criticize the band. Alfred Romero has added his own unique style to the Dark Moor sound and he has been with them long enough to carve his own niche as their lead singer. Plus, he does a damn good job. Now the band returns with their 9th album "Ars Musica". On this album Dark Moor utilizes female singers on background vocals and it gives the material some richness and enhances the music and songs. Continue reading »
6 color styles available:

Style switcher only on this demo version. Theme styles can be changed from Options page.
Archives
Calendar
September 2014
M
T
W
T
F
S
S
« Aug
1
2
3
4
5
6
7
8
9
10
11
12
13
14
15
16
17
18
19
20
21
22
23
24
25
26
27
28
29
30