Browsing articles tagged with " spain"
Independent Release
Review by Tony Cannella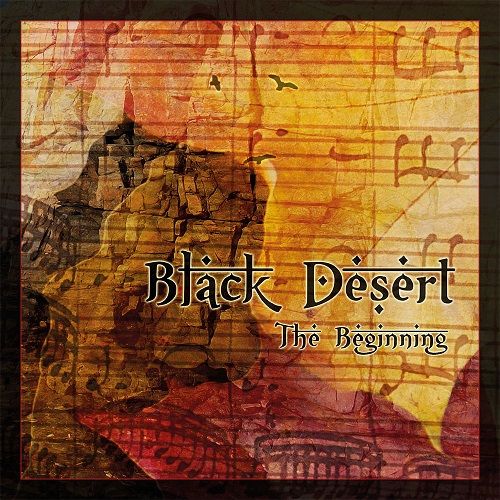 Black Desert is a symphonic metal band from Spain. The band was formed in 2012 and a year later released their debut album "The Beginning".
The opening duo of "Death Orchestra" and especially "Desert Eyes" are powerful and draw you in from the start. Sometimes it is refreshing to hear a female vocalist who doesn't do the operatic thing or the extreme metal style (not that there is anything wrong with either). Singer Isabel Bermejo has a strictly powerful and huge metal voice. Other highlights? Yes, there are. For example just check out songs like "Lies Deep Must Fall", "Nor Me Nor You" and the great ballad "Dreams of Glycerin". Continue reading »
Interview by Alessandra Cognetta
FYRE!
is an international band revolving around the charismatic figure of vocalist and guitarist Alejandra Burgos. Alejandra left her home in Argentina to pursue a musical career in Europe and, in three years, FYRE! built the foundations for their debut album, "Missy Powerful". The album is an energetic blend of rock and metal influences that showcases the input of all the band members. This was going to be a face to face interview but, due to the postponement of some of their tour dates, it turned into a very nice skype conversation. I talked with Alejandra and her fellow bandmate and bassist, Lars Ratz, about the album, its conception and the band's recent activities. But enough with introductions, it's time to dive in and discover the energy and friendliness of this Palma de Mallorca based band!
Hello and welcome to Femme Metal, Alejandra! How's it going, especially since the recent news about the tour being postponed?
Lars: The tour was very very great so far, it was amazing to open for an artist like Anastacia who has a great voice and a great personality. She actually has a really "rock" appeal in her live shows and she even does a Guns N'Roses & AC/DC medley, which was really interesting. Continue reading »
Independent Release
Review by Tony Cannella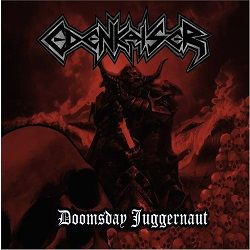 Edenkaiser is a "Thrashened" Black Metal band from Spain. The band formed in 2009 and has just issued their debut EP "Doomsday Juggernaut". After the opening intro "Obsidian", "Enter Mephisto" kicks in and comes on fast, loud, heavy, blasting and just freakin' insane. Lianne's vocals are wickedly brutal and way over-the-top (and I mean that in a good way). Next is "Inner Kingdom" which continues the brutality of the previous track but also mixing in tempo changes and rain sound effects which succeeds in giving it an eerie feeling. Musically the band comes across like a juggernaut. "A Jewel in My Skull" is a pure intensity and heaviness. The final two songs "Kill For the Crown" and a cover of the Vomitory song "Inferno" brings things to a fittingly vicious conclusion. I loved the simplicity of the production. Continue reading »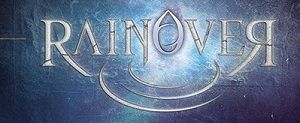 Interview by Ed MacLaren
The creation of new music can demand years of patience and perseverance in the face of adversity in order to bring a distinct musical vision to the masses. For Spain's Rainover, this long road to fruition could be summed up in the title of its new album, "Transcending the Blue and Drifting into Rebirth". A potent mixture of gothic atmospherics and intense melodies, Rainover's debut guarantees a powerful and emotional listening experience. Vocalist Andrea Casanova took some time out of her busy schedule to talk to Femme Metal Webzine about the genesis of the new album and the transcending and rebirth of the band.
Hi Andrea! Welcome to Femme Metal Webzine and congratulations on the new album!
Hello Ed and Femme Metal Webzine readers! Thank you so much for your interest and your great words on our work.
"Transcending the Blue and Drifting into Rebirth" is quite a mouthful for an album name. How did you come up with the title? Continue reading »
Interview by Ary R.
Third album for the Spanish act Diabulus In Musica that is going to introduce to the fans the brand new creature, "Argia", a record which shows us how a band can gain a new lease of life, with a stronger dedication and which wants to show the world that they're not a band like all the others we know. Today we host the beautiful frontman of this band, Zuberoa Aznárez, who tells us in this short but intense interview something more about the album, about the new lineup and the future goals for this Spanish combo.
Hi Zuberoa and welcome back to FM. "Argia" is the title of this brand new record. Would you mind to explain, first of all, the meaning of the album title and to tell us the differences we can find in this album compared to the previous one?
Hi! Thanks! :) "Argia" means "Light" or "clear" in our regional language, Basque. This title somehow reflects how we feel now. Gorka and me had to start from scratch when the other band-members left. It was very hard at the beginning, but we both alone managed to write new songs, find new band-members and play some live shows in only one year. We saw the light in our path again and we had a clear view that we had to continue making music, just because we love it so much that we cannot live without it. Continue reading »
6 color styles available:

Style switcher only on this demo version. Theme styles can be changed from Options page.