Browsing articles tagged with " symphonic"
Label : Napalm Records
Review by Tony Cannella
It's been a long road for the Austrian Symphonic power metal band Visions of Atlantis. They are true survivors of the genre. They've survived numerous line-up changes and yet still they remain as strong as ever. As a testament to VoA's lasting endurance and strength the band have just released their 5th full-length album "Ethera".
"The Ark" starts things off with male vocalist Mario Plank beginning the song before Maxi Nil joins in. This is pure Visions of Atlantis and an excellent way to begin things. This is now the second album to feature Maxi Nil (not including the EP "Maria Magdalena") and she continues to be a great fit for this band. Continue reading »
Independent Release
Review by Tony Cannella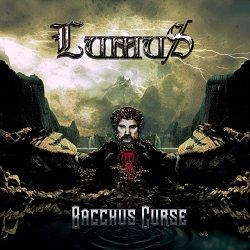 Hailing from Portland, Oregon, the band Lumus (named after Violin player Jon Lumus) offers a unique brand of symphonic metal. Of course Violins have been used in the past in this genre, but very rarely have they been used as such a prominent and lead instrument the way Lumus uses them, and that alone makes them stand out from a crowded genre.
The music on "Bacchus' Curse" is dark, but musically intricate and sophisticated – which can be heard throughout the 12 songs and 48-minutes worth of music. Lead vocalist Charlotte Camp adds plenty of drama with her voice – she can go from operatic to more of a clean, soaring metal voice and is backed by the beautiful music written and performed by the band. Continue reading »
Label: Dreamcell 11/Wormholedeath/Aural Music
Review by Tony Cannella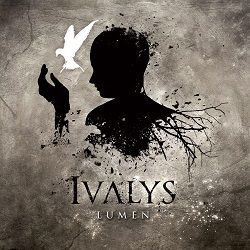 The French metal band Ivalys already made a mark with their impressive EP "Words in Time" last year. Now with their debut full-length, "Lumen", Ivalys returns with an even higher level of confidence and power. The songs on "Lumen" are heavy, whilst still being melodic and have a symphonic element to them, although I would be hesitant to label them a "symphonic metal band". They have those qualities, but musically they are a bit on the heavier side of the spectrum.
The opener "Within Flesh" is a barnstormer of a track and a great way to begin things. The heavy riffing continues with "Nothing Grows" – this is just a powerhouse song, which is heavy, relentless and also includes aggressive male vocals to go along with Jessica's passionate delivery. Continue reading »
Independent Release
Review by Tony Cannella
From France comes the symphonic metal band Eidon. The band formed in 2008 and released their debut EP "Fantasia" in 2010, now they have issued their debut full-length "Crystalight". Throughout this 14-song, 60-minute opus, Nightwish certainly comes to mind as a possible influence and the songs are filled with bombastic, dramatic and cinematic elements. The orchestral "Intro" builds to a powerful crescendo and segues into the pounding opener "Thunderforce". "New Dawn" is next and before long settles into a comfortable galloping groove. Lead vocalist Gabrielle Morche has an operatic delivery that fits the music very well. The songs are well crafted and written. Musically the band shift gears from the dramatic and cinematic to straight forward power metal (with some blazing guitar solos) and progressive metal. Continue reading »
Independent Release
Review by Tony Cannella
From Denmark, the Symphonic/Gothic metal band Akoma formed in 2004. Since their inception, the band released an EP in 2006 ("Angels of Revenge"), followed that up with a demo in 2007 ("Lost Forest") and then… there was silence, until now. In late 2012 Akoma released a new EP (finally), entitled "The Other Side". The sweet symphony of the opening tune "Bittersweet Memories" gets things going and this is a beautiful piece of music which segues into a heavier metal riff and crashing drums. Before long the operatic vocal of Tanya Bell join in and helps to transcend this song into a great opener. "Your Sacrifice" is next and has more of a deliberate pacing than the previous song, but it is full of bombastic elements, heart, passion and melody. Next up we have "My Love", which being a ballad is a change of pace. I really didn't know if I was a fan of this song or not, but once the track got heavier it won me over. The final three songs "Without You", "Guardian Angel" and "Immortal Love" brings things to its conclusion and should please fans of the band. "The Other Side" is not the full-length that we had been hoping for from Akoma, but for now, it'll do just fine. Continue reading »
6 color styles available:

Style switcher only on this demo version. Theme styles can be changed from Options page.