Browsing articles tagged with " symphonic"
Questions by Vard Aman
Interview collected by Miriam C.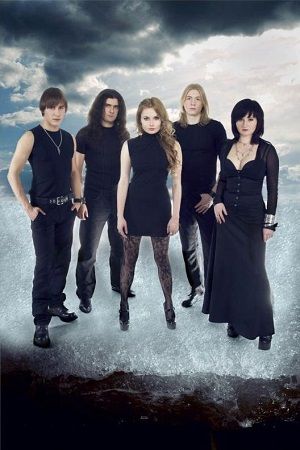 Mysterya, from Kiev in Ukraine have quickly established themselves as one of the hottest prospects in Female Fronted Metal, thanks to their signature sound and unique vocalist of a quality and timbre that makes you drop whatever you're doing at the time and pay attention. As the protesters gathered on Maidan for a say in the future of their country, we managed to catch up with two of Mysterya's masterminds: vocalist Anyri (Irina), and guitarist, Ivan.
Hi, welcome to Femme Metal Webzine. Thanks for this interview! How are you?
Anyri: We are great!! Hi to everybody, we are glad to finally answer your questions.
When and how did Mysterya moved its first steps?
Ivan: Mysterya officially started on 27 December 2007. But we already knew each other and had worked together for few months before we found a name for our band and Mysterya officially was born. Continue reading »
Label: EarMUSIC
Review by Tony Cannella
With "opera" in the band name, it is a safe bet that the German band Neopera would embrace operatic metal. You would think right? Well the short answer is "yes, yes they do", but lest anyone think that the debut album from Neopera (entitled "Destined Ways") is nothing more than a Nightwish knock off, you would be mistaken. For one thing, the band employs three vocalists each with very different styles. You have female opera singer Nina, she is joined by Mirko who has an aggressive shouting style and finally there is Thorsten who has a classical opera style. That's right; Neopera has both male and female opera singers – which in and of itself is a pretty unique and cool concept. Continue reading »
Label: Punk-Upon-Avon
Review by Tony Cannella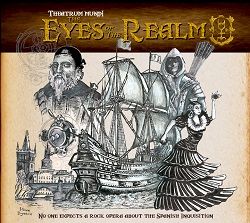 I have been receiving some quality female fronted symphonic metal coming from the USA as of late. That is always a good thing and I have to say the class of which is very high. One such band that I have found highly impressive and inspiring and just flat out good is Theatrum Mundi from Springfield, Missouri. They may be at the core a "symphonic metal" band, but they have so much more to offer as their debut album "The Eyes of the Realm" proves. Their music has been described by the band as Elizabethan Punk. They mix symphonic elements to go along with industrial beats and Elizabethan era lyrics to create a unique metal experience for the listener. Continue reading »
Independent Release
Review by Alessandra Cognetta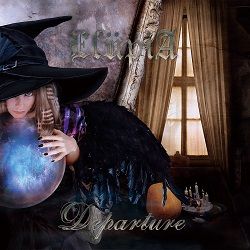 "Departure" is the latest work from the Japanese-based band ElupiA. This single is a combination of new material and vibes from their previous album, "WILDERNESS". As the song titles suggest, it is a continuation of the Hypnotizing Forest theme, with two additional movements. ElupiA shows its worth once again, displaying their ability in using elements from different genres in an original way. This time, the focus is on a new atmosphere. The orchestrations take a step back to give more space to Nene's voice and guitars. The EP leans more on rock and groove than symphonic arrangements, but still manages to create a solemn imagery thanks to Nene's operatic vocals, which range from standard melodies to experimental ones, almost echoing Tarja's virtuosos in the first Nightwish albums.  Continue reading »
Label: Napalm Records
Review by Tony Cannella
Capri, the new lead vocalist for the Finnish symphonic metal band Amberian Dawn was first introduced to us last year via the "Re-Evolution" album which was an album of re-recordings of older AD songs. Now the band returns with an album of brand spankin' new material with Capri on vocals. "Magic Forest" is the name of said new album, which happens to be their 6th.
The opening song "Cherish My Memory" is gloriously melodic and memorable. The next track "Dance of Life" has another great melody and is full-speed ahead. "Magic Forest" is next and has a prog rock/AOR vibe to it. The track "Agonizing Night" has more of an epic, dramatic feel to it and reminded me bit of Nightwish. Continue reading »
6 color styles available:

Style switcher only on this demo version. Theme styles can be changed from Options page.
Archives
Calendar
September 2014
M
T
W
T
F
S
S
« Aug
1
2
3
4
5
6
7
8
9
10
11
12
13
14
15
16
17
18
19
20
21
22
23
24
25
26
27
28
29
30