Browsing articles tagged with " symphonic"

Interview by Miriam C.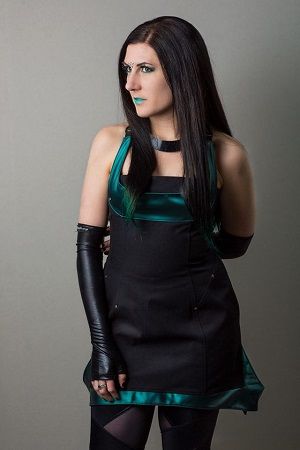 Three years later the release of "Manticore and Other Horrors", Cradle of Filth comes back with a brand new effort that, music-wise, brought us to the golden age of the band and it introduces us this "Hammer of the Witches". For the occasion, Femme Metal wants to offer you an exclusive interview with Lindsay Schoolcraft, the brand new keyboardist of the English combo and she reveals us something about the genesis of this new, dark record.
Hi Lindsay and welcome (back) to Femme Metal. It's a great pleasure for us to host you here today. How are you doing?
Hey! Thanks so much for having me. I'm ok thanks. Just getting ready for our dates.
Let's talk about the brand new Cradle of Filth album, called "Hammer of the Witches". Would you mind giving us a little, short description of this record?
Well, we started working on it early 2014 just before the European tour with did with Behemoth. It took us about 14 months between tours and we did it mostly over the internet, but we made it work. Continue reading »
Independent Release
Review by CriX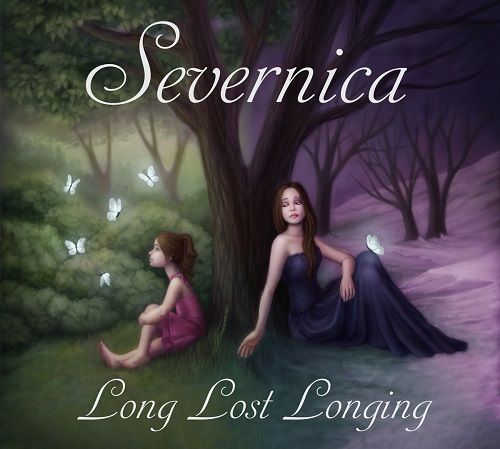 Severnica is a symphonic metal band from Finland and their debut 4-track EP "Long Lost Longing" was released  back in 2014.  Probably the sextet with the first track "Mirror and Me",  deliver, in my opinion,  THE best track of this EP thanks to its progressive metal flavoured keyboards and Maarit Nieminen's amazing vocals: man, she has a lot of potential and a good control of her instrument. If "Long Lost Longing" intro reminisces to the first Nightwish era and it creates a sorta of fantasy atmosphere instead "My Journey" has in the vocal constrast between the clear and the growl (we didn't find any precise infos about it but we presume it's Maarit herself singing that part too) who is singing the perfect ingredient to being a catchy song. Continue reading »
Label: Napalm Records
Review by Warren Mayocchi
Three new songs, two cover songs and two re-recorded Xandria songs. "Fire & Ashes" is the new EP from Xandria and it really surprised me! This is the second album that the band has delivered with Dianne van Giersbergen as the band's lead vocalist. On the previous album – "Sacrificium" – Dianne was definitely great, but on "Fire & Ashes" her vocals shine brilliantly. This EP contains symphonic metal at its best. The album opens with the three new songs. "Voyage of the Fallen" is backed with prominent drums and guitars. It is the lead vocal and choir that give the song an epic symphonic effect – I love the arrangement. "Unembraced" follows and it is another awesome track, still with the excellent drums and guitars, but with symphonic elements in the music. Continue reading »
Interview by Miriam C. and CriX
I'm not able to express with words what's happened when I've received by email this interview. It's hard trying to explain your feelings when one of your FAVORITE singer ever takes time to reply to your humble questions 'cause at the end of the day, you're merely a fan that loves metal music. But the only thing you know is that all your sacrifices that you have done were worth for it. Personally, Tarja is the ONE that, back in the day, make me discover the metal music throughout my adolescence. I can still recall blasting my ears at 6 AM during my daily trip by train with Nightwish's "Devil & Deep Dark Ocean" on my way to the High School . And this words are still resounding in my ears (and forever they will):
"We shall come to set the dolphins free
We shall wash the darkened bloodred sea
Our songs will echo over the mountains and seas
The eternity will begin once again in peace" Continue reading »
Independent Release
Review by Warren Mayocchi
With the introduction of electricity the sounds available to musicians expanded, over time popular music moved from acoustic bands to the new sounds generated by electric guitars, keyboards and everything else. In recent years we have witnessed the growth of the internet and, in particular, social technology. While there has already been a massive impact – with digital music distribution – other impacts are yet to be fully realised. The business side of music production is being altered as we watch. The marketing and making of music can now be a much more personal activity. You can interact with your favourite bands on social media, you can help fund the new album for an artist through crowd funding. Critically this means that though a band may only perform in their local area, their fans can be anywhere on the planet. Continue reading »
6 color styles available:

Style switcher only on this demo version. Theme styles can be changed from Options page.