Browsing articles tagged with " symphonic"
Label: Nuclear Blast Records
Review by Tony Cannella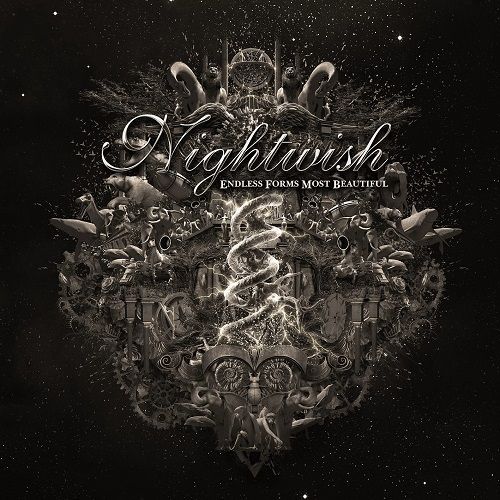 "Endless Forms Most Beautiful" is the long, eagerly awaited return of the Finnish/Dutch symphonic metal legends Nightwish, and their return is mostly triumphant. "EFMB" marks the studio recording debut of vocalist Floor Jansen and that in and of itself is a big deal. Beyond that, Nightwish has released an album that maintains what the band has been about since their inception all those years ago.
"Endless Forms Most Beautiful" features 11-songs and 80-minutes worth of solid material. After a brief spoken word intro to the opening track, "Shudder Before the Beautiful" kicks in and is classic Nightwish. This is a song with equal bits of crunchy heaviness combined with the bands symphonic metal arrangements, choirs, and… then there is Floor Jansen's amazing vocals. She is simply one of the best singers on the planet, in my opinion. Continue reading »
Independent Release
Review by Tony Cannella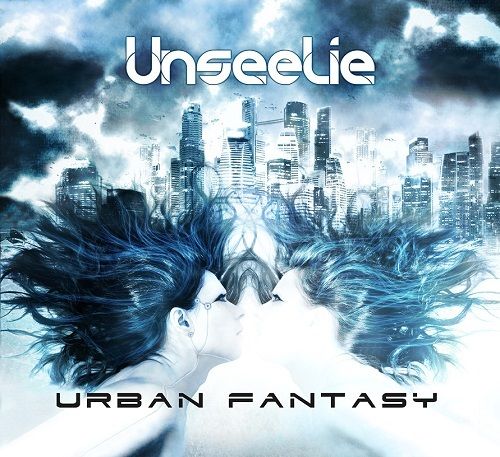 "Urban Fantasy" is the title of the debut full-length album from France's Unseelie. The band plays symphonic gothic metal which is of a very high quality. The band is an excellent example of why the female fronted metal world is thriving. Drawing from influences such as Lacuna Coil, Tristania and The 3rd and the Mortal, Unseelie has managed to create an epic, multi-tiered debut.
"Urban Fantasy" is an ambitious album that is divided into three sections the first is Biocide which features the first three songs "Strangers", "Quantify Your Soul" and "The City Feeds on You". Things Hidden Since the Foundation of the World is the title of the next section and begins with the excellently melodic and melancholic "Frontier" This song goes through tempo changes and there is a big bombastic feel to it which is really cool. Continue reading »
Independent Release
Review by Tony Cannella
Evenmore is a melodic symphonic/power metal band from Switzerland. Their debut EP is appropriately titled "The Beginning". "The curse is coming… Run" is the opening line to the fantastic first track "Willow". The song has a mid-paced vibe with lead vocalist Melissa Bonny's voice soaring along with the music. "Winter is Over" is next and pretty much picks up where the previous song left off. The track has a similar feel to "Willow" and features a pretty cool riff along with a great solo from Landry Pernet. "The Black Knight" brings the heaviness up a few notches with a monster opening riff and some mail death metal grows courtesy of Jonathan Pellet. "Sailor" completes the 4-song 18-minute EP with some great, melodic and heavy riffing as the track brings "The Beginning" to a galloping conclusion.  Continue reading »
Label: Metal Maple Records
Review by Tony Cannella
Hailing from Quebec, Canada, the melodic metal band Merkabah was formed in 2002. The band released their debut EP "Elliptic Thoughts" that same year and followed that up with their debut full-length "Shadows Never Forget" in 2005. In 2007 they released their sophomore effort "The Realm of All Secrets" before going silent for a number of years. Finally the band returns with their 3rd full-length album entitled "Ubiquity".
The power house opener "Mythomania" gets us off to a fantastically dramatic start. The usage of keyboards gives the song a progressive metal vibe. From there comes the galloping Maiden-esq "Divine Sparks". "Red Letter Days" is a great mid-tempo number. Lead vocalist Jacinthe Poulin certain has a powerful voice which fits in nicely with the music. Continue reading »
Independent Release
Review by Tony Cannella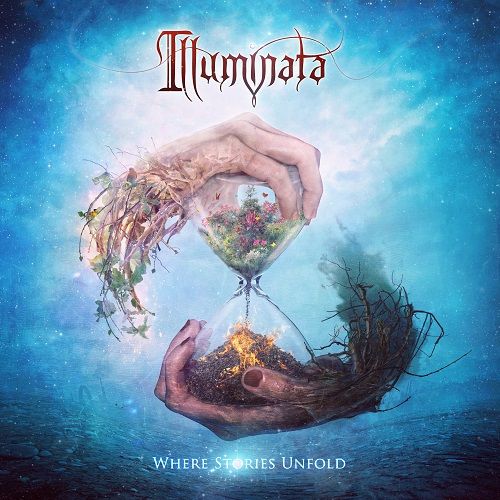 From Austria, the symphonic metal band Illuminata has existed since 2006. With their 3rd album "Where Stories Unfold", the band has released an epic record that should resonate with fans of Nightwish and Epica.
The 11-song, 63-minutes of pure symphonic metal begins with the movie score-like intro "A Story Unfolds", which lead us into the bombastic "Eternity of Today". Lead vocalist Katarzyna Nieniewska has an operatic voice and she is joined by male vocalist Mario Plank (ex-Visions of Atlantis) on three songs. "Violet's Compass" is next and has a dramatic feel. "Arbitrary Asylum" is next and the first of the three to feature Mario Plank on male vocals. One of the central moments for me was the 10-minute epic "The Brass Ring". Continue reading »
6 color styles available:

Style switcher only on this demo version. Theme styles can be changed from Options page.