Browsing articles tagged with " symphonic"
Label: Crysella Records
Review by Warren Mayocchi
Cinnamun Beloved formed in 2011 and quickly recorded their debut album "The Weirdest Moment". If you look at the history of the band they have been promoting this album for some time. There is a 2012 concert – "The Live Moments" – on the band's YouTube page. It is now 2015 and the album has been released to the worldwide market after the band joined with Crysella Records. Gothic Metal is the musical genre mentioned on the band's Facebook page, though that covers a lot of territory for Cinnamun Beloved.
Argentina is home for Cinnamun Beloved – maybe the diverse range of sound on this album is a result of being created in a non-European location? Personally I love hearing music created by bands from across the world, because the creative boundaries evident in some regions are disregarded elsewhere. Continue reading »
Interview by Tony Cannella
Hailing from Chile, Caterina Nix is a phenomenal vocalist. All the proof you need is on the debut album from Chaos Magic. The band also features none other then Timo Tolkki. It is the collaboration between Tolkki and Nix which truly makes Chaos Magic 'magical'. Recently Caterina Nix took some time to answer some questions for Femme Metal. It was a pleasure to give the spotlight to such an amazing up-and-coming talent. Here is what she had to say…
Welcome to Femme Metal Caterina and congratulations on the great debut album with Chaos Magic.
Thank you for having me!
How did you first meet Timo Tolkki and what led you to record an album together?
We met many years ago at a Stratovarius meet and greet here in Chile. I was always knocking on doors with my material and my music so I sent him a few songs and he liked my voice very much. Continue reading »

Interview by Miriam C.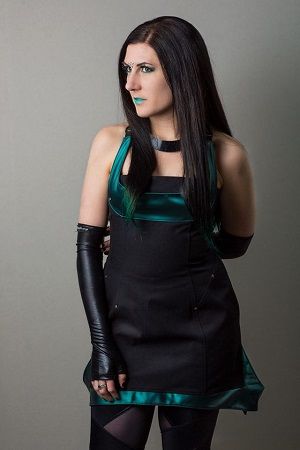 Three years later the release of "Manticore and Other Horrors", Cradle of Filth comes back with a brand new effort that, music-wise, brought us to the golden age of the band and it introduces us this "Hammer of the Witches". For the occasion, Femme Metal wants to offer you an exclusive interview with Lindsay Schoolcraft, the brand new keyboardist of the English combo and she reveals us something about the genesis of this new, dark record.
Hi Lindsay and welcome (back) to Femme Metal. It's a great pleasure for us to host you here today. How are you doing?
Hey! Thanks so much for having me. I'm ok thanks. Just getting ready for our dates.
Let's talk about the brand new Cradle of Filth album, called "Hammer of the Witches". Would you mind giving us a little, short description of this record?
Well, we started working on it early 2014 just before the European tour with did with Behemoth. It took us about 14 months between tours and we did it mostly over the internet, but we made it work. Continue reading »
Independent Release
Review by CriX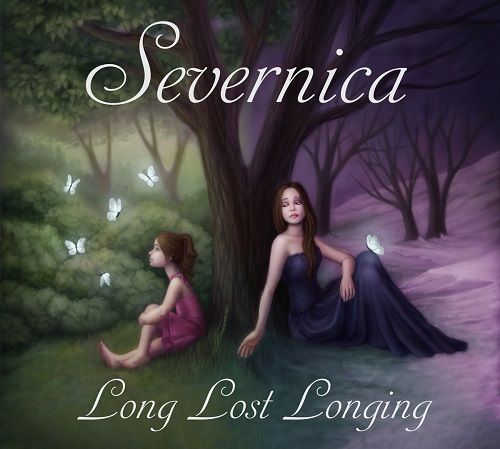 Severnica is a symphonic metal band from Finland and their debut 4-track EP "Long Lost Longing" was released  back in 2014.  Probably the sextet with the first track "Mirror and Me",  deliver, in my opinion,  THE best track of this EP thanks to its progressive metal flavoured keyboards and Maarit Nieminen's amazing vocals: man, she has a lot of potential and a good control of her instrument. If "Long Lost Longing" intro reminisces to the first Nightwish era and it creates a sorta of fantasy atmosphere instead "My Journey" has in the vocal constrast between the clear and the growl (we didn't find any precise infos about it but we presume it's Maarit herself singing that part too) who is singing the perfect ingredient to being a catchy song. Continue reading »
Label: Napalm Records
Review by Warren Mayocchi
Three new songs, two cover songs and two re-recorded Xandria songs. "Fire & Ashes" is the new EP from Xandria and it really surprised me! This is the second album that the band has delivered with Dianne van Giersbergen as the band's lead vocalist. On the previous album – "Sacrificium" – Dianne was definitely great, but on "Fire & Ashes" her vocals shine brilliantly. This EP contains symphonic metal at its best. The album opens with the three new songs. "Voyage of the Fallen" is backed with prominent drums and guitars. It is the lead vocal and choir that give the song an epic symphonic effect – I love the arrangement. "Unembraced" follows and it is another awesome track, still with the excellent drums and guitars, but with symphonic elements in the music. Continue reading »
6 color styles available:

Style switcher only on this demo version. Theme styles can be changed from Options page.