Browsing articles tagged with " symphonic"
Independent Release
Review by Tony Cannella
Evenmore is a melodic symphonic/power metal band from Switzerland. Their debut EP is appropriately titled "The Beginning". "The curse is coming… Run" is the opening line to the fantastic first track "Willow". The song has a mid-paced vibe with lead vocalist Melissa Bonny's voice soaring along with the music. "Winter is Over" is next and pretty much picks up where the previous song left off. The track has a similar feel to "Willow" and features a pretty cool riff along with a great solo from Landry Pernet. "The Black Knight" brings the heaviness up a few notches with a monster opening riff and some mail death metal grows courtesy of Jonathan Pellet. "Sailor" completes the 4-song 18-minute EP with some great, melodic and heavy riffing as the track brings "The Beginning" to a galloping conclusion.  Continue reading »
Label: Metal Maple Records
Review by Tony Cannella
Hailing from Quebec, Canada, the melodic metal band Merkabah was formed in 2002. The band released their debut EP "Elliptic Thoughts" that same year and followed that up with their debut full-length "Shadows Never Forget" in 2005. In 2007 they released their sophomore effort "The Realm of All Secrets" before going silent for a number of years. Finally the band returns with their 3rd full-length album entitled "Ubiquity".
The power house opener "Mythomania" gets us off to a fantastically dramatic start. The usage of keyboards gives the song a progressive metal vibe. From there comes the galloping Maiden-esq "Divine Sparks". "Red Letter Days" is a great mid-tempo number. Lead vocalist Jacinthe Poulin certain has a powerful voice which fits in nicely with the music. Continue reading »
Independent Release
Review by Tony Cannella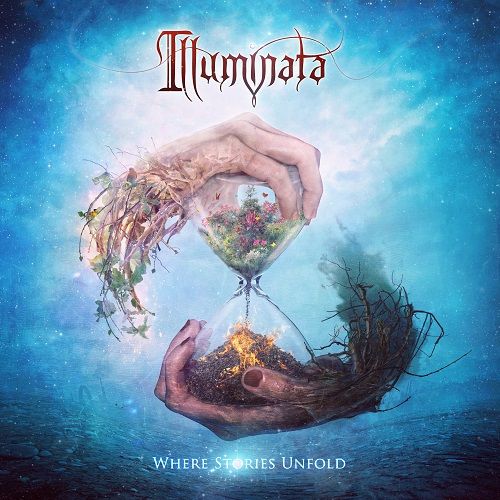 From Austria, the symphonic metal band Illuminata has existed since 2006. With their 3rd album "Where Stories Unfold", the band has released an epic record that should resonate with fans of Nightwish and Epica.
The 11-song, 63-minutes of pure symphonic metal begins with the movie score-like intro "A Story Unfolds", which lead us into the bombastic "Eternity of Today". Lead vocalist Katarzyna Nieniewska has an operatic voice and she is joined by male vocalist Mario Plank (ex-Visions of Atlantis) on three songs. "Violet's Compass" is next and has a dramatic feel. "Arbitrary Asylum" is next and the first of the three to feature Mario Plank on male vocals. One of the central moments for me was the 10-minute epic "The Brass Ring". Continue reading »
Label: Massacre Records
Review by Tony Cannella
The symphonic metal band Coronatus was formed in 1999 in Ludwigsburg, Germany. They released their debut album ("Lux Noctis") in 2007 and have now released album number six "Cantus Lucidus" via Massacre records.
Of course one of the major selling points for Coronatus is that they continue to have two female lead vocalists. Each singer has their own distinctive style and each brings something different to the table. They also use choir-like background vocals to great effect. The opening track "Schnee & Rosen" kicks things off and showcases the bands diverse style. Coronatus is also known for alternating between singing in English and their native German. Continue reading »
Label: Scarlet Records
Review by Tony Cannella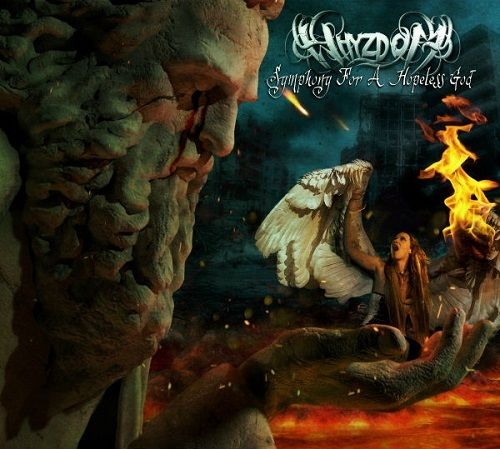 When it comes to philharmonic metal, France's Whyzdom have got to be one of the leaders in the genre. Okay, I don't know of any other bands who claim that title, but as far as symphonic metal goes Whyzdom continues to be criminally underrated and underappreciated. With their latest round of epic-ness, "Symphony for a Hopeless God" the band has delivered an album that is so huge, so grand and so, well… epic that ignoring them may no longer be an option.
It's been three years since their last album "Blind?" (Which was also great in its own right) and since that time Whyzdom have gotten themselves another new singer. Continue reading »
6 color styles available:

Style switcher only on this demo version. Theme styles can be changed from Options page.