Browsing articles tagged with " symphonic"
Label: Napalm Records
Review by Warren Mayocchi
Kamelot have a distinct sound and on their second album with their new singer Tommy Karevik the sound remains. This is the third time that I have attempted to write this review. I have been having problems because the individually the songs sound better than when listening to the entire album. After some thought, I think that with the removal of a few songs the album would be stronger and allow the greatness that is present to shine. Too many of the songs are too similar and lyrically there are some awkward lines both in how they are sung and in content. To my ears there are also moments where the transition between symphonic and metal elements seems forced. So as an experiment, which songs to remove? I remove "Liar Liar", "Veil of Elysium", and "End of Innocence" and listen again. This took out the sameness and the lyrical content that did not work for me. Continue reading »
 Label: Napalm Records
Review by Warren Mayocchi
Sirenia have been active for fourteen years, and with their current female vocalist – Ailyn – for seven years. It is somewhat fitting then that Sirenia have a penchant for numbers, and in particular the number seven. To date there have been songs featuring seven on most albums: "At Sixes and Sevens" from "At Sixes and Sevens"; "Seven Sirens and a Silver Tear" from "An Elixir for Existence"; "Seven Keys and Nine Doors" from "Nine Destinies and a Downfall"; "Winterborn 77″, "The Seventh Summer" and "Sirens of the Seven Seas" from "The 13th Floor"; and finally "Seven Widows Weep" from "Perils of the Deep Blue". The only album to miss out on a seven song has been "The Enigma of Life". The latest album from Sirenia has no song with seven in the title, but the album is called "The Seventh Life Path", and you will find that seven is a major feature of the album cover art. According to the artist – Gyula Havancsák – in the album art there are 7 ravens, 7 snakes, 7 roses and the scythe is a shaped like a number 7. Continue reading »
Interview by Alessandra Cognetta and Miriam C.
We have been following Sirenia for quite a few years, here at Femme Metal. We saw the Norwegian band created by mastermind Morten Veland evolve and develop their own style, which, in time, made them a distinguished protagonist of the symphonic metal scene. The recent release of their 7th full-length album "The Seventh Life Path", which provides further evidence of Sirenia's worth, gave us the chance to ask frontwoman Ailyn a few questions about the album and its conception, giving us an overview of the band's own path throughout the years.
Hello and welcome to Femme Metal, Ailyn! It's a pleasure to have us with you. Let's start with the big news: Sirenia's upcoming album "The Seventh Life Path" will be released almost all over the world on the 8th May, so how are you and the band living this important moment of your careers? What has been the reception so far?
In this moment, we are very excited! The album is finally released so we are looking forward to see people's reaction. Continue reading »
Independent Release
Review by Tony Cannella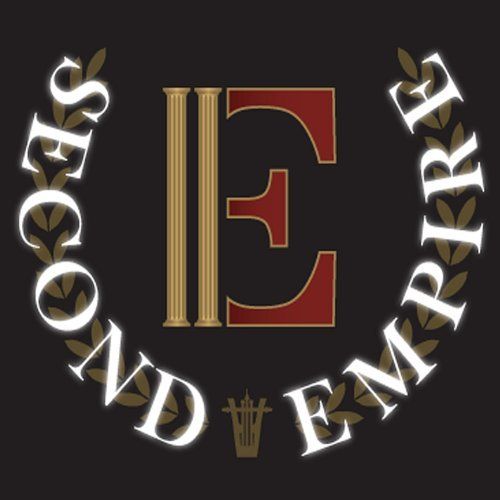 It's good to see more and more symphonic metal coming from the U.S. lately. Pittsburgh's Second Empire is one such band – and a good one at that. They have just issued their debut self-titled EP and after listening, I have to say that this band has a lot to offer.
The keyboard intro kicks off the opening tune "Everlasting" as the rumbling guitars join in. Lead vocalist Alex Lindsay Roth has a cool mid-range voice. This song really takes off in different directions with a strong orchestral part and a great solo. The next track, "Hold Me ('Til We're Both Dead)" gets started with a piano intro before the song steadily picks up the tempo. Still, this is a great mid-tempo song and one with an undeniably catchy melody and chorus. Continue reading »
Independent Release
Review by Tony Cannella
Selene is a symphonic metal band from Northern Ireland. The band was formed in March of 2013 by guitarist John Connor and vocalist Shonagh Lyons. Shortly after their inception Selene released their debut EP "Among the Frozen", which was well received. After a few single releases, Selene returns with a new 6-song, 27-minute EP entitled "Paradise Over".
Selene carries a big, dramatic symphonic metal style and the operatic vocals of Shonagh Lyons have earned them rave reviews and a comparison to Nightwish. The opening song, "Facing the Mirror" pretty much sets the table and will do nothing to dissuade those Nightwish comparisons. The next track, "Not Enough" starts out reminding me of early Queensryche a bit before settling into a nice mid-tempo groove as Shonagh joins in with her vocals. Continue reading »
6 color styles available:

Style switcher only on this demo version. Theme styles can be changed from Options page.