Browsing articles tagged with " symphonic"
Label: Scarlet Records
Review by Tony Cannella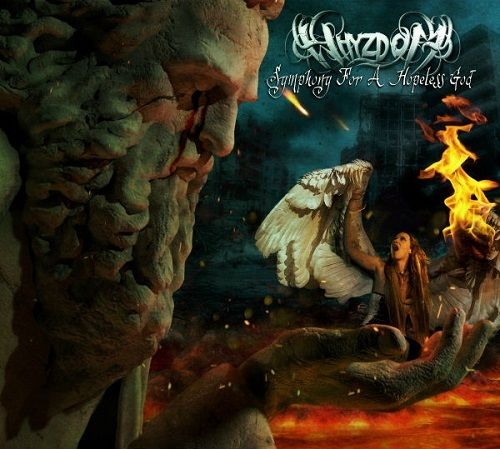 When it comes to philharmonic metal, France's Whyzdom have got to be one of the leaders in the genre. Okay, I don't know of any other bands who claim that title, but as far as symphonic metal goes Whyzdom continues to be criminally underrated and underappreciated. With their latest round of epic-ness, "Symphony for a Hopeless God" the band has delivered an album that is so huge, so grand and so, well… epic that ignoring them may no longer be an option.
It's been three years since their last album "Blind?" (Which was also great in its own right) and since that time Whyzdom have gotten themselves another new singer. Continue reading »
Independent Release
Review by Tony Cannella
My first exposure to New York's symphonic metal band Midnight Eternal was when they were opening for Doro in New York City. They proceeded to deliver an energetic set that really won me over. So following their set, I purchased their self-titled 2-song EP and I couldn't help but be impressed with the 10-minutes worth of music featured here.
The beautifully symphonic "When Love and Faith Collide" gets us started. This is an up-tempo, fast paced song and indeed a strong opener. Lead vocalist Raine Hilai has got a strong voice that soars right there with the music. The interplay between keyboards and guitars is pretty cool and brings to mind a prog influence. The 2nd and final track is the slower, doomier "Masquerade of Lies". Continue reading »
Label: Noisehead Records
Review by Tony Cannella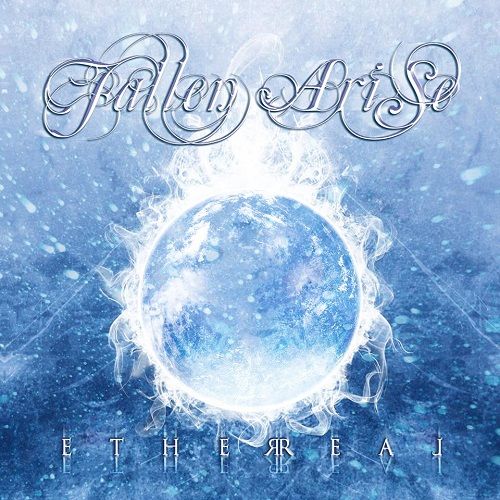 From Greece, the male/female symphonic metal band Fallen Arise formed in 2009. In 2011 they released their debut EP. Now, they are out with their debut full-length "Ethereal".
The orchestral Nightwish style intro for "Burned Ivy" gets us started and before long the song morphs into a straight-forward hard charging metal tune. Fallen Arise has both a male and female vocalist at the helm and their styles are more in the vein of traditional metal as opposed to the operatic/growly thing, which I have to admit, is a nice change. In that regard I would compare them to Visions of Atlantis. The next track, "Eternity" has got a pretty accessible vibe to it and the song itself is hauntingly, melodic. Continue reading »
Independent Release
Review by Tony Cannella
If Italy is the epicenter for female fronted metal, than Spain isn't far behind. Another talented female fronted band to emerge from Spain is the symphonic metal band Eteddian. Formed in 2011 they released their debut EP "Illusions" last year. Let's delve into it a bit, shall we?
"Illusions" features 6-songs and 22 ½ minutes worth of music. The original material is quite strong, but for me one of the more fascinating tracks is a cover of the Madonna song "Frozen". The band added their own metal twist to the song and primary vocalist Bethany Neuman is joined by two distinctive styles of male vocals on this one (courtesy of Imanol Herrera of Vehemencia). One is a sort of a Geoff Tate progressive metal style and the other is a more extreme metal voice. Continue reading »
Independent Release
Review by Tony Cannella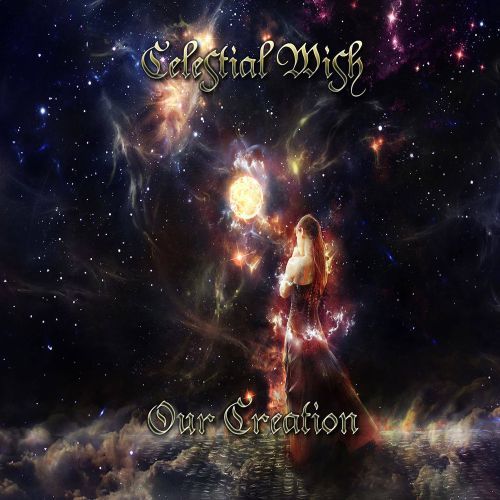 Celestial Wish is a symphonic/gothic metal duo (later in 2014 drummer Micheal Brush was added to the line up)  from Birmingham, UK. Their debut EP "Our Creation" was released several months ago and throughout the 6-songs available here the band show a great affinity for writing melodic songs, with plenty of atmosphere.
The 28-minute EP starts off strongly with "Our Creation". They follow that with the excellent "His Kingdom Come". "Your Song" is a Within Temptation-ish piano driven ballad. Lead vocalist and lyricist Saneeta has got a pretty cool operatic voice but doesn't over-do it, she knows when to rein it in and is much more concerned with making it fit into the song rather than doing vocal gymnastics. Continue reading »
6 color styles available:

Style switcher only on this demo version. Theme styles can be changed from Options page.