Browsing articles tagged with " uk"
Label : IAMSOUND/Atlantic Records
Review by Luisa Mercier
Charli XCX (aka Charlotte Aitchison) is another rising indie pop artist coming from the UK, a country that has given us a long strip of stars, first of them coming to my mind is Marina & The Diamonds that Charli is supporting on tour. The album is a powerful mix of modern sounds, '80s synths, industrial, darkwave that clearly reminded me of The Birthday Massacre. Listen to the keyboards in the opener (and single) "Nuclear Seasons" to see what I mean. "You (Ha Ha Ha)" is another single that was launched some time ago and sounds like something you might hear on a mainstream radio, but at the same time it is totally unfit for people who like normal chart-hitting pop. "Take My Hand" is my personal favourite thanks to the epic synth in the background, so the danceable feeling is matched to a more symphonic sound. Continue reading »
Label : Stunvolume
Review by Matteo Bussotti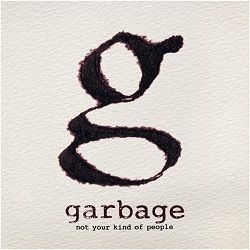 90′s Rock iconic band, Garbage, is finally back on the scene with their latest album: "Not Your Kind of People". For those of you who don't know Garbage, let me just say they feature Butch Vig (You know Nirvana's "Nevermind" and Foo Fighters' latest album, "Wasting Light"? This produced these albums, along with many others) on drums, Shirley Manson (one of the most famous and talented female singers of the last two decades, at least), Steve Marker on guitar and Duke Erikson on bass. The made some pretty famous songs, like "Cherry Lips", "Only Happy When It Rains" or "I Think I'm Paranoid". Do you remember now? So, are you ready for the time warp? Continue reading »
Label : Decca/Universal
Review by Luisa Mercier
One hour ago the postman rang my doorbell, finally laying in my hands one of the most awaited 2013 releases, Phildel's debut " The Disappearance of The Girl". Here I am, writing while I listen to it, so my impression of it is just fresh. First of all, let me say that in the last weeks my admiration for this girl has grown even more for several reasons. I share with her the same taste for simple, but elegant and refined things so I totally found myself in her visuals, in her music, in her outfits, in her love for imagination and dreams. It happened with a handful of musicians, the ones that marked me the most starting with Evanescence (back in the prehistoric age of my first approaches to music), Nightwish, Epica, more recently with Sleepthief and Delta Rae. Continue reading »
Label : Ravenheart Records
Review by Luisa Mercier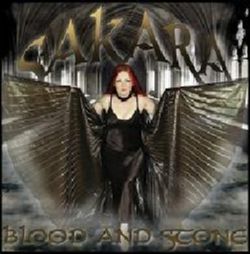 "Blood & Stone" is the debut of the UK based singer/songwriter Sakara and features several styles. Not only metal, but also more experimental stuff with an electronic vibe.
After the first track, which is quite classic metal sound follows "Rise" which is more based on electronic. Sakara's vocals are also versatile: she swings from clean high-pitched vocals to harsh growls. The whole concept behind the record is quite spiritual, her name too was inspired by the ancient Egyptian burial place, Saqqara. "Join You" starts as gentle piano and voice ballad, slowly building into a crescendo that blows in a rock explosion in the end.
"By My Side" is slightly shorter than the prevous ones and quite catchy, it would make a nice single. Continue reading »
Independent Release
Review by Tony Cannella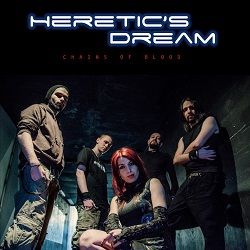 The Italian – now based in the UK – Gothic/prog metal band Heretic's Dream released their debut album "The Unexpected Move" last year and it proved to be an unexpected surprise (positively so). Now the band returns with some new material. Actually, just one new song, entitled "Chains of Blood".
Happily Heretic's Dream's Gothic/progressive metal sound remains happily intact, but what this 6-minute track represents is a progression in the right direction. The guitar riffs are rumbling throughout the track and lead vocalist Francesca Di Ventura's angelic vocals are just as assured and self confident as they are on the debut. Continue reading »
6 color styles available:

Style switcher only on this demo version. Theme styles can be changed from Options page.