Browsing articles tagged with " uk"
Label: Sub Pop
Review by Luisa Mercier
Still Corners comes from the U.K. and "Strange Pleasures" is their sophomore effort that perfectly finds its place in the dream-pop, shoegaze revival that music scene in knowing in this last year. The opening track has a title that will describe you their music in two words only: "The Trip". It is a dreamy, mostly instrumental journey throug music made of acoustic guitars and sweet vocals that will go on with a more electro twist in the following "Beginning to Blue" where the female vocals are upfront and will embrace you like a good friend. Following "I Can't Sleep" is really romantic and even thicker than the previous ones, vocalist Tessa is dreamy and ethereal.
I would listen to these two songs while laying in the grass in a sunny spring day, such is their power to hypnotize and relax you Continue reading »
Independent Release
Review by Tony Cannella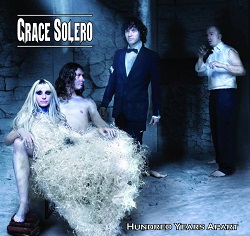 Following up her impressive debut album "New Moon", the UK songstress Grace Solero returns with an equally impressive sophomore outing, "Hundred Years Apart". The band has certainly grown and progressed and the songs on "Hundred Years Apart" are better rounded and sounds like a hungrier animal.
Grace Solero continues to walk the line between alternative, metal, electronic sounds and catchier, accessible hard rock. The songs do have a bit on an edge to them. "St. Ives" is a great example of a song that could get Grace Solero some mainstream attention as well as the haunting track "Once Again". On the other hand there are songs like "Riptide" and "Electro" that should please fans of the heavier stuff. Continue reading »
Independent Release
Review by Tony Cannella
From the UK, Janey Summer released her debut "Along the Way" way back in 2008. She returns now with a phenomenal, fantastic and just flat out excellent 2-song single "Time Will Tell".
Where her debut, caught me by surprise, I was more than prepared for this 2-songs and 8-minutes worth of music – or so I thought. Now, Janey Summer is not a typical "metal" artist, her music is probably more rock than metal, but she does incorporate some heavier moments into the songs. But the main attraction for me is that voice. Janey Summer has such an expressive and unique voice that really comes shining through on these two songs. I absolutely adored the opening track "Time Will Tell". Continue reading »
Label: Hear No Evil Recordings/Cherry Red Records
Review by Tony Cannella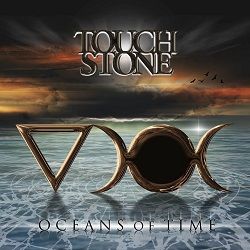 From the U.K., Touchstone has become one of the most significant (and best) female fronted progressive rock bands. On their 4th and newest album "Oceans of Time", Touchstone proves that they are not bound to the prog genre alone. In addition to their prog leanings, Touchstone also wades into hard rock, AOR and classic rock. All of these elements help make "Oceans of Time" one of Touchstone's most complete albums to date.
"Ocean of Time" features 10-tracks and a running time of 55-minutes. The album opens up in great shape with my two favorite tracks "Flux" and "Contact". The album closes strong as well with the 9 ½ prog epic track "Oceans of Time". In between songs like "Tabula Rasa", "Spirit of the Age" and "Solace" does a great job in assuring that "Ocean of Time" maintains its consistency. Continue reading »
Independent Release
Review by Luisa Mercier
Most talented Phildel is back, after her stunning spring debut "The Disappearance of the Girl", with the new release, the EP "The Glass Ghost". The title immediately evokes images of ice, water, wintry skies that perfectly fits the moods of the season we are living currently. She is always ready to try something new and in this record, as per title, she incorporated glass sounds in the music, modifying them through synths. You can clearly hear them in the heavenly intro and the title-track, a revamped version of the old demo "Ghost". The arrangement is now rich, layered, sumptuous but catchy and accessible at the same time. The mood is not necessarily sad, but quite lively instead. The following is the single "Comfort Me", a melancholic, moving track. It is accompanied by a simple, but yet striking video. She is the perfect example of someone who managed to replace money and grand productions with creativity, achieving stunning results. Continue reading »
6 color styles available:

Style switcher only on this demo version. Theme styles can be changed from Options page.