Browsing articles tagged with " uk"
Label: Artery Recordings
Review by Alysha Hayden
Conquer Divide's self titled album is a debut for the six women that make up this multi-continent band. Their search to find the right combination took them all over the world which now has the band based in the UK as well as the US. In listening to this album you wouldn't pick that the band does not contain one male. Especially with the screaming vocals which are delivered exquisitely by Janel. She reaches that deep register effortlessly. Conquer Divide opens with a cleverly titled track, "Sink Your Teeth Into This" and wow do the ladies give you a taste of their sound. They waste no time getting into their well constructed lyrics with clean vocalist Kiarley's sound close to that of Hayley Williams from Paramore. It sounds like Paramore may have inspired a little of "Eyes Wide Shut" with a similar fast rock sound to much of their popular tracks. Continue reading »

Interview by Miriam C.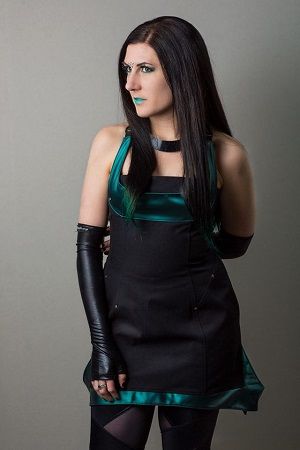 Three years later the release of "Manticore and Other Horrors", Cradle of Filth comes back with a brand new effort that, music-wise, brought us to the golden age of the band and it introduces us this "Hammer of the Witches". For the occasion, Femme Metal wants to offer you an exclusive interview with Lindsay Schoolcraft, the brand new keyboardist of the English combo and she reveals us something about the genesis of this new, dark record.
Hi Lindsay and welcome (back) to Femme Metal. It's a great pleasure for us to host you here today. How are you doing?
Hey! Thanks so much for having me. I'm ok thanks. Just getting ready for our dates.
Let's talk about the brand new Cradle of Filth album, called "Hammer of the Witches". Would you mind giving us a little, short description of this record?
Well, we started working on it early 2014 just before the European tour with did with Behemoth. It took us about 14 months between tours and we did it mostly over the internet, but we made it work. Continue reading »
Label: Nuclear Blast Records
Review by Alysha Hayden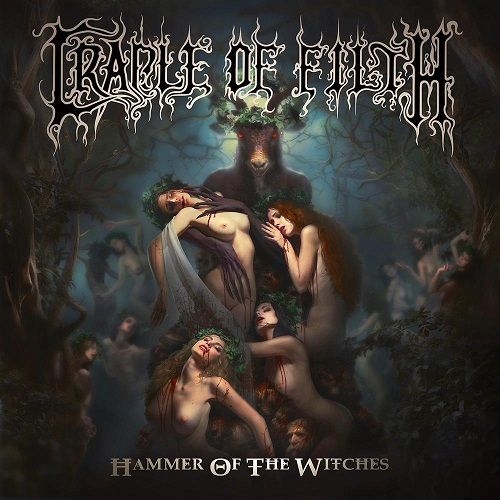 Cradle of Filth are an English extreme gothic metal band from Suffolk with Dani Filth out front on vocals, Richard Shaw and Ashok on guitar, Daniel Firth on bass, Martin Skaroupka drums and Lindsay Schoolcraft rounds the band out on keys and female vocals. "Hammer of the Witches" opens by taking the listener for a melodic jaunt through a gothic circus sideshow on its way through the trees to the inner workings of the coven that is this album. The cover was crafted by the talented Latvian artist, Arthur Berzinsh and is breathtakingly detailed. Arthur has captured the tone and themes of this album in a way only he can. Arriving at the witches circle, "Yours Immortally" unleashes the extreme metal sound we're so used to from Cradle of Filth with Dani Filth leading the rite. By track five, "Blackest Magick in Practice", I was in love and ready for sacrifice. Continue reading »
Label: Rise Above Records
Review by Peach Galea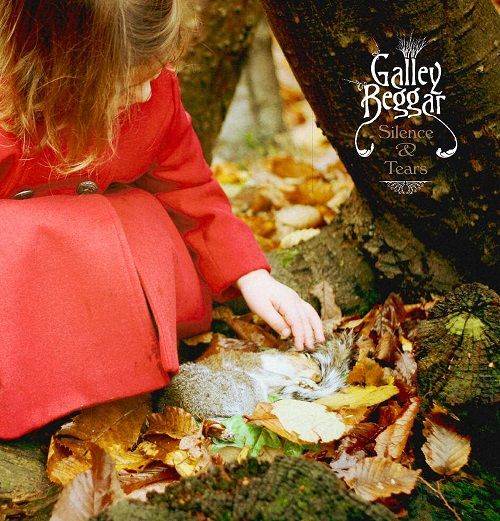 Galley Beggar are a London and Kent based band formed of 6 members who have all fallen in love with the rich old tones of folk rock. With the use of mandolins, guitars, bass, violin, percussion, drums and vocals they have managed to produce music that gives you the feeling of going back in time where the resonating sound of folk rock raged through the woodlands.
My personal favourite track from the album is "Empty Sky", I love the vocals and lyrics in this track, not to mention the solo's that manage to take your worries away and to induce imagery of clouds in an empty sky.
Galley Beggar are influenced by bands such as Led Zeppelin and Fairport Convention. Continue reading »
Label: RD Records
Review by Gary Holy Magica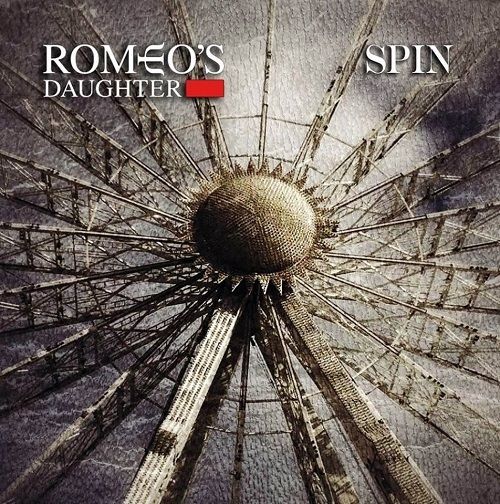 First thing that comes to mind with Romeo's Daughter is originality, I remember as a teenager catching the video "I Cry Myself To Sleep" during the wee small hours on late night TV,"pretty classy", I thought next day I bought the record on the strength of only one song and fast forward some years we have Romeo's Daughter 4th album "Spin". Today there best work they have ever done by trying to recreate the late 80's would be kinda lame. There is something different about the songs and RD, there is layers of substance in the music, you can hear a freedom in the recordings and it makes a huge difference.
"Spin" is a flash from the past of the highest order, the music makes you want to dig out piles of records and shake your head like it was 1988, this is a collection of songs that are 'foot tapping beats' of Romeo's Daughter iconic early songs.There is hints of these past days but this VERY much modern and sophisticated CD.  Continue reading »
6 color styles available:

Style switcher only on this demo version. Theme styles can be changed from Options page.