Browsing articles tagged with " uk"
Label: RD Records
Review by Gary Holy Magica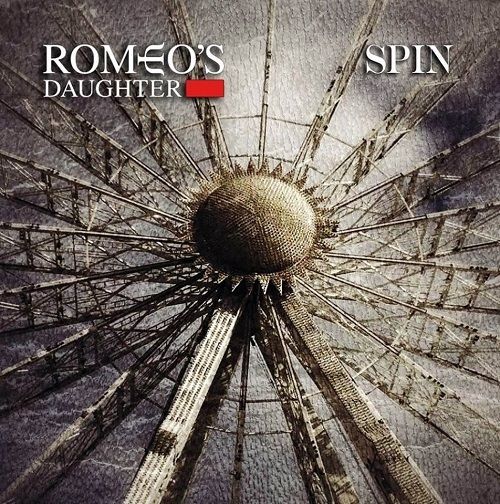 First thing that comes to mind with Romeo's Daughter is originality, I remember as a teenager catching the video "I Cry Myself To Sleep" during the wee small hours on late night TV,"pretty classy", I thought next day I bought the record on the strength of only one song and fast forward some years we have Romeo's Daughter 4th album "Spin". Today there best work they have ever done by trying to recreate the late 80′s would be kinda lame. There is something different about the songs and RD, there is layers of substance in the music, you can hear a freedom in the recordings and it makes a huge difference.
"Spin" is a flash from the past of the highest order, the music makes you want to dig out piles of records and shake your head like it was 1988, this is a collection of songs that are 'foot tapping beats' of Romeo's Daughter iconic early songs.There is hints of these past days but this VERY much modern and sophisticated CD.  Continue reading »
Independent Release
Review by Tony Cannella
I first heard of Flowing River by way of their initial single "Poison Rose" back in 2010. At the time the band was located in Portugal, now – I guess – they have relocated to England. Whatever the case, there is not much info on the internet about this band. This is why I really wish bands would include a bio or something when sending in their stuff for review, so if I got any of the background on Flowing River wrong, I apologize, but next time please send a bio. Now, on to their debut EP "Inner Strength". As I mentioned earlier they have only previously released a one song single. With "Inner Strength" the band has released 20-minutes and 5-songs, so I feel this will probably be a better sampling of their style. And what is their style? I would say they band has a sort of dramatic, gothic vibe, not unlike say, Evanescence. Continue reading »
Label: Inside Out
Review by Tony Cannella
Lonely Robot is the progressive rock project featuring John Mitchell. On the new album "Please Come Home" John Mitchell presents an album with a Marillion meets Peter Gabriel vibe. A number of special guests are enlisted helping to make this a strong record.
Make no mistake about it, Lonely Robot is good old fashioned progressive rock. In addition to vocals, John Mitchell also contributes on guitar, bass and keyboards. Some of the guests who can be found here include: Kim Seviour from Touchstone, Heather Findlay (former Mostly Autumn), Steve Hogarth from Marillion and Nik Kershaw among others. It's a great cast of talent, no doubt about it. Does that translate to a great album? If it's not great, it's certainly very good. Continue reading »
Label: Rise Above Records
Review by Alessandra Cognetta
Death Penalty was founded in late 2013 by Gaz Jennings, after the split of Cathedral. Death Penalty released an EP, "Sign of Times" in 2014 and a self- titled album later that year. "Death Penalty" is a mix of doom and heavy metal, of Gaz Jenning's riffs and Michelle Nocon's sharp, energetic voice, offering a fresh take on both genres.
There is good balance in the album, but Death Penalty also knows how to showcase a guitar solo or a particularly daring vocal line with well-timed transitions. There is great coordination among the instruments, for example in "Eyes of the Heretic", to achieve a classic sound that could have otherwise easily felt empty. While the album kicks off in medias res, it also takes time to focus on groovier, darker tunes, such as in "Golden Tides", one of Michelle's best performances. Continue reading »
Label: Nuclear Blast
Review by Tony Cannella
Devilment was originally formed by guitarist Daniel Finch in 2011. Unable to find a suitable vocalist Daniel turned to longtime friend and Cradle of Filth frontman Dani Filth and soon the band had its lead singer. Devilment has just released their eagerly anticipated debut album "The Great and Secret Show" and the results are quite superb. Throughout 50 plus minutes Devilment takes the listener down a deep dark musical path with plenty of twists and turns along the way.
"The Great and Secret Show" begins with my two favorite songs. The opening duo of "Summer Arteries" and "Even Your Blood Group Rejects Me" are positively lethal. "Girl From Mystery Island" is an excellent track that features Dani screaming over a wall of guitar riffs. "The Stake in My Heart" definitely raises the stakes with a thrash/speed metal vibe. Continue reading »
6 color styles available:

Style switcher only on this demo version. Theme styles can be changed from Options page.