Browsing articles tagged with " ukrainian"
Label : Metalism Records
Review by Vard Aman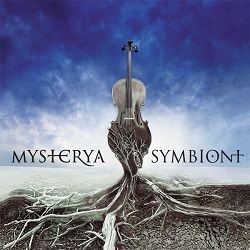 This was one of the most anticipated releases in a year full of highly anticipated releases, and Mysterya (from Kiev, Ukraine) did not disappoint one little bit. Actually, it was even better than I was expecting – I always knew this band was good and would release a good album, but I wasn't expecting it to be quite this good. The time and the effort that went into it has certainly paid off!
Mysterya play catchy and melodic Symphonic Metal, not too unlike "The Silent Force" era Within Temptation but with a heavier overall feel and with a different vocal style. Mysterya's vocals are quite unique – there can be no mistaking Irina Vasilenko (aka Anyri) for any other vocalist, nor is there anyone I can think of to even compare her to (OK, maybe a little bit to Adele Ri, the new singer of Semargl – and they kind of look similar too…). Continue reading »
Interview by Vard Aman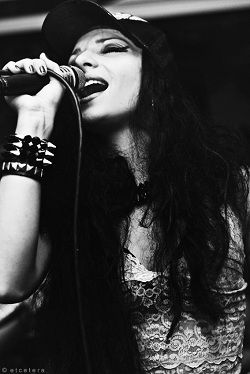 Marvel formed in 2006 in Kiev, Ukraine, where they are still based. Outside Ukraine, they are perhaps not that well known, but they certainly deserve to be – they are one of those bands that need discovering; and one of those bands that we will find are totally amazing when we do discover them. A hidden gem in the dust; one that equals, if not surpasses the quality of many of the gems we already know about and own; a gem that turns out to be, well… marvellous! And they are! They play a style that is very hard to define, so hard to define that I'm not going to try; you're just going to have listen to them. Fronting this unique and immensely talented outfit is Olga Skripova, with her meticulously controlled and powerful vocals. I got the opportunity to interview her!
Hello Olga, welcome to Femme Metal Webzine.
Hi!
When did you start singing? Is it something you've always wanted to do?
I started singing when I was seven at music school's choir. At 17 I joined girls' jazz band. There were seven girls and we sang classic jazz songs in vocal arrangement. At the same time I had rock band (with Anastasia of Delia). After that I sang in another rock band at the university. I like singing very much, especially driving songs!
How did you all meet and how did Marvel start? Were you in the band right from the beginning?
We met at the University of Culture and Art where we all were studying sound engineering. At that time we didn't know what music we wanted to play. First year we were trying to find our own music style. At the end of the second year of Marvel's existence two of the musicians (bassist and drummer) left the band. Me and the guitarist asked to some new guys to join Marvel and we started to record our first album.
How did audiences in Ukraine react to Marvel in the beginning?
Not bad. We played many concerts in all possible clubs and festivals. We had many friends who came to our concerts. It was a good time, it was fun.
Tell us a bit about your first album, "V Kazhdom iz Nas".
"V Kazhdom iz Nas" is very important work for us. We spent much time and energy recording the songs. When we released the album we got a lot of positive comments from people and invitations to participate in big concerts and festivals with famous rock bands, as a support. This album was officially released and sold in majority music shops in Ukraine.
And you recorded some music videos, right?
Yes! We have video clip "Vje ne tut" ("Not here"). The filming was done at a concert in Kiev. This video doesn't have some idea or story; it is only a Marvel presentation. That's why we chose a quick energetic song.
Then you recorded your EP, "Ona" and its English twin "Reduce My Pain" – and this was the first release of yours I heard after being introduced to you. First of all, I really like the album cover! Tell us a bit about it and why you chose it.
It is really a beautiful drawing. This picture we found in internet. We wrote to the author of this work immediately. His name is Elton Fernandes and he is from Rio de Janeiro (Brazil). I like style and colors of this. I think this woman with wings (probably she is some kind of an angel I don't know) symbolizes life with ups and downs.
When I listen to the EP from beginning to end, I get the impression of quite an intense musical "journey" taking place. Did you deliberately write it that way or is that just the way Marvel's music is? Give us a little insight into your songwriting process.
My aim was to write three different stories with different feelings and emotions. But you're right – there is a connection between the songs. First song ("Tantra") is about personal feelings and beautiful emotions which we feel when we're in love. After that euphoria the fear comes, because we worry about loved ones (like everybody). "Reduce My Pain" is something about that. And finally we understand that life is a good thing. "My Own Passion" is a very positive and life -asserting song about our music and life.
And now for the tough one! Describe Marvel's sound and style to someone who hasn't heard your music.
Something like this: Marvel is a lyrical music and profound texts with driving guitar riffs. Check it out guys!
How has your sound changed between when you first started out to your first album and to your most recent single "Naiti Sebya"?
I think difference is very big. Firstly, because we recorded the album and the single "Naiti Sebya" at different studios using different equipment. And we wanted to do something new when we worked on the single. We wanted to get nice rich sound with modern elements. I think that to find a new sound is very important for each band.
How often do you play live, and how is the support for your shows now?
Now we play rarely because we are working on new songs.
Have you done any tours inside and outside of Ukraine?
We played in many towns in Ukraine. And we've been to Belarus twice.
Do you have any personal favorite Marvel songs, or songs that have a special meaning to you?
I love the new songs. My favorite song is the newest song always.
What bands/music do you like to listen to (other than Marvel)?
I like many bands. Katatonia, Godsmack, Guano Apes, Queen, Pink Floyd, Karnivool and many many other! They inspire me to create.
What do you like doing outside of Marvel? Do you have any hobbies or interests?
Yes. I like travelling. I always go to the different city or country when I have free time. And I work at a TV Channel as a music redactor. I write about music stars and choose video clips for the TV Channel's audience.
What is next for Marvel?
I think it is new album. We have some new songs in English. And I hope you'll hear them soon.
That sounds good! What can we expect from your new album?
I think it will be interesting. Now we are working on change of music style. We try to compose more progressive songs with actual elements and sound. It is difficult but I believe we can destroy our usual views on structure of songs. Our new album will be not similar to the first.
OK, Olga, thanks very much for talking to us! We wish you every success and we're all looking forward to hearing the new album, and lots more from you and Marvel in the future!
Thank you! Goodbye.
Links
MySpace * ReverbNation * Facebook * Twitter
Latest Multimedia
Independent Release
Review by Tony Cannella & Vard Aman
From the Ukraine, the band Delia was formed in 2005 and has previously released one full-length and two singles. Now, they return with their new EP "Fire". Like with their previous full-length "Recollection" (or "Spogad"), the band has issued two different versions, one sung in English and the other in their native Ukrainian. "Fire" features a playing time of only about 13-minutes and shows a Symphonic Metal band brimming with confidence. Of course, "Fire" is the English version and from the opening strains of the title song, Delia are on fire (sorry, bad pun), but from the outset the band seems comfortable in singing in the English language. Some nice bits of melody, combined with heaviness and some strong vocals by Anastasia highlight this excellent opener. "Try" is up next and continues in pretty much the same vein as the previous song; perhaps the vocals are a little more dramatic. I really like Anastasia's vocals throughout "Fire". They are very strong and authoritative, and also very straight-forward vocals sung in a very metal style. She reminds me a bit of Heike from the German band BackSlash (whatever happened to them?). The final song "Limit" starts of a little different than the previous two, with some nice piano as Anastasia joins in with a sort of distorted effect on her vocals, which caught me a bit off guard, before the song settles into a more familiar Delia groove, bringing "Fire" to a close after, seemingly it had just begun. At only 13-minutes, "Fire" is a good way to introduce you to the metal world. Now, we can only hope that Delia has another full-length in them and soon.

Rating – 85/100
Label : Black Art Productions
Review by Luisa Mercier
Crimson Sky is an Ukrainian band founded in 1998, but they started their real activity only recently. "Rising" is their debut album and I can tell you that it was worth the wait. They play a baroque gothic-doom metal rich in strings which reminds me of the old works of bands like Tristania or Theatre of Tragedy. Mixing their native tongue and English, they deliver a musical performance which is melodic and powerful at the same time. I was impressed by the violin skills of Lyudmyla, who is present in all the songs, maybe more than the keyboards. For this reason Crimson Sky slightly reminded me of The Sins of Thy Beloved. Worth mentioning are also the two vocalists, rather talented Bohdan is able to be dramatic and aggressive at the same time, while Olga fascinates us with her opera style. One of the highlight of "Rising" is doubtless "The Ode" which features all the characteristics previously mentioned, followed by the peaceful instrumental "Apoptsosis". Strongly advised to lovers of old-school gothic metal!
Rating – 80/100
Tracklist
Crimson Sky (Intro)

Примарний Сон – Illusive Dream

Хрест- The Cross

In Eyes of Mine

The Ode

απόπτωσις – Apoptosis

Nord-lys
Line Up
Olga Guziy – Female Vocals

Bohdan Torchylo – Vocals

Sergiy Medvid' – Guitar

Olexiy Omel'chuk – Guitar

Lyudmyla Savchuk – Violin

Anatoliy Kyrilyuk – Keyboards

Ivan Fedorov – Bass

Dima Drum – Drums
Links
Label : ROK Music
Review By Tony Cannella
From the Ukraine, the Symphonic Metal band Delia was formed in 2005. Their debut album, out now on ROK Music is titled "Spogad" or "Recollection" (the English translation). Delia sings mainly in their native language and display quite a lot of musical diversity and talent throughout the course of the 60-minutes or so we are treated to on "Spogad".The vocalist Anastasia has a simply huge voice and the songs have a majestic quality to them, thanks to the combination of the vocals and musicianship that is on display. The 15-songs presented here have a rich texture to them, with the band utilizing choirs and symphony elements to contribute to the massive sound on the CD. There are many highlights on "Spogad" but my favorites were tracks 6 and 7. The 7th track ("Знайди мене") in particular is a huge favorite, with Anastasia really delivering just a great vocal performance on this ballad. Throughout "Spogad", Delia creates a definite mournful atmosphere and vibe that comes shining through loud and clear. "Spogad" is a potent debut from this excellent new voice in the Symphonic Metal genre.
Rating – 85/100
Tracklist
Lumen (Sub ala angeli)
Я буду чекати завжди
Забутий край
Відрада
Новий час
Мертве місто
Знайди мене
Привид
Втомилась
Осіння мелодія
Межа
Твоє ім'я
Спогад
Ілюзія (Bonus Track)
Melodia otonala (Bonus Track)
Line Up
Anastasia – Vocals
Sergey – Guitar
Michael – Bass & Guitars
Vitaliy – Drums
Links
MySpace * ReverbNation * Facebook * Site
6 color styles available:

Style switcher only on this demo version. Theme styles can be changed from Options page.