Browsing articles tagged with " ultravox"
Label : Out of Line
Review by Luisa Mercier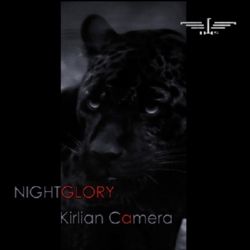 The Italian industrial combo Kirlian Camera is a cult throughout Europe and now is back with another beautiful release. "Nightglory" is maybe their most atmospheric and melodic release since their powerful electronic structures have been made softer through the addition of piano and symphonic arrangements. As soon as "I'm Not Sorry" starts, you know you are listening to a great record. Piano notes open the track and slowly acquires rhythm and strength; towards the ending a choir of evil kids makes everything creepier. The title-track was already released in the single "Ghlòir ar an Oìche", and it is a catchy, anthemic song thanks to the magnificent vocal performance by Elena Alice Fossi. "Hymn" is a cover of the Ultravox song dating back to 1982 and Kirlian Camera rendition is beautiful, even more majestc than the original. The short "Save Me Lord" is a sweet, delicate ballad with symphonic and acoustic guitar arrangements. "Winged Child" follows and we go back to darker territories. Distorted guitars mix with industrial beats. Definitely more up-tempo than the previous ones with even a slight danceable feeling. The fascinating and short "I Killed Judas" is an intro to "Immortal": sensual in the verse and powerful in the chorus. Elena Alice is very aggressive and expressive in this track, I would say almost angry. "I Gave You Wings" is an ethereal track with a clear ambient influence and Elena shows once again other aspects of her amazing, sexy voice. Instrumental with a soundtrack atmosphere is "Black Tiger Rising" while the closing track is another cover song. "Gethsemane" from "Jesus Christ Superstar" musical. Kirlian Camera rendition is epic and dark. Really a classy release which draws from symphonic, pop, electronic and acoustic music;we can say that Kirlian Camera created another masterpiece!
Rating – 90/100
Tracklist
I'm Not Sorry

Nightglory

Hymn

Save Me Lord

Winged Child

I Killed Jesus

Immortal

I Gave You Wings – I Gave You Death

Black Tiger Rising


Gethsemane
Line Up
Elena Alice Fossi – Lead and backing vocals, electronics, programming, treatments, keyboards, piano, additional bass guitar, studio sound engineering
Angelo Bergamini – Electronics, additional programming and keyboards, male voice inputs


Kyoo Nam Rossi – Electric, acoustic & bass guitar
Links
Label : Moonzoo Music/Universal Music Belgium
Review by Tony Cannella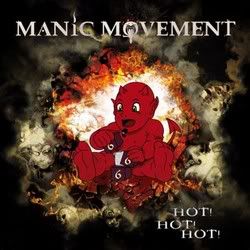 The Symphonic/Gothic Metal band Manic Movement hails from Belgium and originally formed way back in 1993. It wasn't until 2006 that they decided to add a female lead vocalist. In 2009 Manic Movement released "Dark Glitter" their first album with new vocalist Virginia. That now brings us to their newest release, "Hot! Hot! Hot!". The album begins with the grandiose "Hopeful". This is an excellent way to begin things and immediately this rates as one of my favorite songs. The following track "Masquerade" picks up right where the previous one left off, a great melody combined with the powerful operatic vocals of Virginia makes this one another highlight. The next track "Song of the Devil (Hot Hot Hot)" is one that really stands out. The song features a demonic sounding voice in conjunction with some more great lead vocals by Virginia and an excellent guitar solo. The next track "Kali Era" begins as an orchestra driven song before the guitars kick in and the song transforms into a bouncy up-tempo number. Other highlights include: "Black Is Beautiful", "Crumbs" and the Ultravox cover "Vienna". Manic Movement is a solid band and "Hot! Hot! Hot!" is a devil of a good album.
Rating – 80/100
Tracklist
Hopeful
Masquerade
Song of the Devil (Hot Hot Hot)
Kali Era
Black Is Beautiful
Crumbs
String Puppets
Vienna (Ultravox cover)
Sordid Fairytale
Waltz of Spirit
Bleeding Scars
Line Up
Virginia Fantoni – Vocals
Fréderic Ost – Lead Guitar
Jérémy Vasile – Rhythm Guitar
Bart – Bass
Filip De Graeve – Keyboards
Olivier Wittenberg – Drums
Links
Independent Release
Review By Tony Cannella
Italy's Sinking Soul play an interesting mix of metal, progressive combined with unlikely influences such as baroque, jazz and fusion. It is a unique combination that all goes into the creation of their self-titled debut. You have to give a band like Sinking Soul credit for searching for influences in the most unlikely of places , this 7-track 27-minute opus is confirmation of this fact The opening track "Others' Land" sets just the right tempo for the CD as the soaring vocals of Laura Marchionni join in. A good opener that also shows of the musical talents of each band member. The next track "Temptation" is on the heavier, more straight forward side of the musical spectrum, this song is also very melodic (as is the entire CD) and features a catchy, memorable melody and chorus. The next track "The Unknown" is a short (just over a minute) track that shows off the great vocal range of Laura Marchionni and serves as an interlude between the previous song and the next number, the great ballad "Returns & Flights" which is probably my favorite song that this CD has to offer. Just a great emotionally charged track that is definitely ready for mass appeal. The CD is concluded by a trio of equally strong tunes: "Sinking Soul 1431", "Dancing with Tears in My Eyes" (a cover of the song originally recorded by 70's/80's new wave band Ultravox) and the closing track "Into Your Arms". Musically, Sinking Soul offer a little something for everybody. While the band is considered a progressive band, they offer so much more than just long musical pieces that is so often associated with progressive rock and metal, it is cool when a young band is able to transcend genres and with their debut Sinking Soul manage to do just that. A good first effort for this up-and-coming band from Italy.
Rating – 85/100
Tracklist
Other's Land

Temptation

The Unknown

Returns & Flights

Sinking Soul 1431

Dancing with Tears in My Eyes

Into Your Arms
Line Up
Laura Marchionni – Vocals

Luca Riccetti – Guitar

Giuliano Vangelista – Keyboards
Links
6 color styles available:

Style switcher only on this demo version. Theme styles can be changed from Options page.