Browsing articles tagged with " versions"
Label : AFM Records

Review by Tony Cannella
Originally released in 2009, "Metal Nation" is the second full-length album from Poland's Crystal Viper. In my opinion, this is also the album where the band began hit their stride and establishes themselves as one of the lead bands in the traditional metal movement. Like their debut, "Metal Nation" has been re-released by the bands current label AFM with a ton of bonus material. Let's face it, throughout their history Crystal Viper has not strayed too far from what they do best and that is one of the things we love about them, it doesn't mean however that they don't add a new twist or two along the way. "Metal Nation" opens with the intro "Breaking the Curse" and the band dives straight in with the ferocious title track. Yes indeed, classic metal is alive and well and played at a high quality by this band. "Bringer of the Light" is next and is one of my favorite songs the band has ever recorded. "1428″, "Zombie Lust" and "Legions of Truth" are more highlights. The bonus material includes: a cover of the Agent Steel song "Agents of Steel" and a cover of the Running Wild song "Libertalia" – Crystal Viper has always chosen interesting songs to cover and these are no different. Some alternate versions of Crystal Viper songs are also included here. Crystal Viper is one of those bands that have such a strong catalogue of music that everyone who is a fan of the band has a favorite. "Metal Nation" is my favorite, but in the grand scheme of things, how do you choose a favorite from a band whose body of work is this strong? AFM put a lot of care into these re-releases and fans of the band should be pleased with them.
Rating – 88/100
Tracklist
Breaking the Curse
Metal Nation
Bringer of the Light
1428
The Anvil of Hate
Zombie Lust (Flesh Eaters)
Her Crimson Tears
Legions of Truth
Gladiator: Die By the Blade (I-III)
Agents of Steel (Agent Steel Cover)
Axeman's Revenge (Live intro 2008-2011)
Metal Nation (Karaoke Version)
The Banshee (2011 Version)
The Anvil of Hate (Demo Version 2007)
Bringer of the Light (Karaoke Version)
Libertalia (Running Wild Cover)
Line Up
Marta Gabriel – Vocals, Keyboards and Piano
Andy Wave – Guitars
Tom Woryna – Bass
Golem – Drums
Links
MySpace * Facebook * Twitter * Site
Label : AFM Records

Review by Tony Cannella
Originally released in 2007, AFM Records have recently re-issued the debut album "The Curse of Crystal Viper" from Poland's classic metal heroes Crystal Viper. In addition to the full album, this new version also features five rare bonus tracks that have appeared on tribute albums and hard to find material, so while these songs may not be un-released per-se they are still rare and thus valuable to any Crystal Viper fan. What can be said about "The Curse of Crystal Viper"? I remember the first time I heard it and being blown away by its sheer power and ferocity. It also gave me a feeling of when I got into metal in the first place in the early 80s. Crystal Viper really captures that vibe, but musically they go beyond that. Lead vocalist Marta Gabriel has got a great classic metal vocal style. The somewhat Running Wild like intro "…I See Him!" starts things and segues straight into the Iron Maiden style riffs and guitar harmonies of "Night Prowler". Some of Crystal Vipers best songs appear on this album: "Shadows on the Horizon", "Island of the Silver Skull" and "Sleeping Swords" is all considered Crystal Viper classics. Among the 'bonus' tracks, you get a covers of the Manilla Road track "Flaming Metal Systems" and Warlock's "Mr. Gold" as well as alternate versions of "Demons' Dagger", "The Last Axeman" and "Sleeping Swords". This is top-notch classic metal played Crystal Viper style. In Re-visiting their debut, it is easy to see why they have become one of best bands in their genre. Crystal Viper continues to churn out classic metal, but this is where it all began and thus a will always have a special place in my heart.
Rating – 85/100
Tracklist
…I See Him! (Intro)
Night Prowler
Shadows on the Horizon
City of the Damned
The Last Axeman
Island of the Silver Skull
I Am Leather Witch
Demons' Dagger
The Fury (Undead)
Sleeping Swords
Flaming Metal Systems (Manilla Road Cover)
Demon's Dagger (2008 version)
The Last Axeman (Polish version)
Sleeping Swords (2008 version)
Mr. Gold (Warlock Cover)
Line Up
Marta Gabriel – Vocals, Guitar
Andy Wave – Guitars
Tommy Roxx – Bass
Golem – Drums
Links
MySpace * Facebook * Twitter * Site
Label : Massacre Records

Review by Tony Cannella
On their new EP, "Killing My Dreams" the Greek Gothic metal band offers some new and alternate versions of songs from their 2009 debut album "Silent Scream". The EP is opened with two versions of the title song. The first is a regular studio version of "Killing My Dreams" and is followed an acoustic version of the song. I've always liked this song, so it is cool to hear it done in acoustic form, but you can't beat the original version, it is just so catchy and has a melody that sticks in your head long after you've heard it for the first time. An acoustic version of "Don't Say a Word" follows and this is well done also. Following a demo version of "Never Forever", the EP is concluded with four live songs: "Dreamer", "Killing My Dreams", "Walk Away" and "The Rules". For fans of Elysion, "Killing My Dreams" is definitely well worth owning and even newer fans who appreciate female fronted metal bands; this is a good sampling of what this band has to offer. It's not exactly a new full-length, but it will do for now. "Killing My Dreams" is a digital only release and can be downloaded at the usual sites: iTunes, Amazon, etc.).
Rating – 83/100
Tracklist
Killing My Dreams
Killing My Dreams (Acoustic Version)
Don't Say a Word (Acoustic Version)
Never Forever (Demo Version)
Dreamer (Live Version)
Killing My Dreams (Live Version)
Walk Away (Live Version)
The Rules (Live Version)
Line Up
Christianna – Vocals
Johnny Zero – Guitars
NID – Guitars
FXF – Bass
Laitsmann – Drums
Links
MySpace * Facebook * Twitter * Site

Interview by Si Smith
They say that two is always better than one, and this is definitely the case with Julian's Lullaby. The dynamic frontispiece of this band involves TWO female vocalists, equally enchanting and providing the band with a double dose of femme metal magic.The bonus is that the music is also as enchanting, involving romanticism but also a dose of heaviness and mystique. Femme Metal had the pleasure of the company of both Julian's Lullaby vocalists, so we asked them to spill the beans on the true nature of the band….
First thanks so much for joining us at femme metal for this interview, and welcome from all of us. The band formed back in 2004, were you both there at the start? How did the band build up to what we see today?
Margina:
Well, when I joined back in 2009 the band was already focused on "Sand on Your Hands" using male – female vocals. Then Elias thought it would be really fascinating as well as interesting, to experiment using 2 front female vocalists. So a few months later Aprilia joined us, and since then we all stick together successfully.
Aprilia:
I also joined the band in 2009, after a series of coincidences… The band was already formed as it is now at that time and they were recording "Sand on Your Hands". Elias had the idea that a second female voice would be interesting, so I joined in.

In the four years before the first demo release, you must have spent much time working on material and practicing together. How did the band go about building up its profile "out in the world" at this time?
Aprilia:
Most of the material is composed by our rhythm guitarist Elias. When a new idea comes in, all of us work together, through rehearsing, and everyone puts his own touch on the piece. In the end, though the initial idea is there, the result is something new, reflecting the whole band in it.
Margina:
The original ideas mostly come from our guitarist Elias as Aprilia already said. He composes and gives "life" to the songs. Good thing is we all work together as a team and each one of us has always some sort of a new idea to propose/add. So with Elias's implementation, team work and the personal touch, the final project is unique, and it certainly represents the whole team's expectations.
On your Facebook page you quote differing bands such as Slipknot, Epica and Queen as your influences. What elements would you say go into making a great Julian's Lullaby song?
Aprilia:
As I mentioned earlier, the major element of making a great song is the involvement of the whole band. Since each of us has different influences and likings as far as music is concerned, putting them all together, in the right amount, makes our songs what they are.
Margina:
Differing bands is because each one of us has a different musical background and that's what practically helps us in proposing new ideas and keeping experimenting on them. Now the exciting thing about teamwork is that we somehow manage to mix and match all these ideas/influences yet retain a balance, without having to "sacrifice" our original idea of the project. The basic elements are: the fact that we seem to interact in the best possible way and of course the fact that we are friends besides being Julian's Lullaby.
Your first demo "I Can Hear You Thinking" was released in 2008 – and then Julian's Lullaby tracks appeared on a number of compilations. How did these opportunities come about? Did it all come on the strength of the demo release?
Aprilia:
At first, the demo was the reason for our appearance in these compilations; we approached MNR guys initially and really jumped into this opportunity. Then Elias saw an ad placed by "Kiss Army" fan club and Rock-Hard magazine (GR) recruiting bands for an upcoming Kiss tribute CD, we recorded "Beth" they liked it so also joined! After that we were asked to join again on MNR's next volume CD with a song, this was the time when the whole line-up changed; so we decided to go on with something new, a song outside the demo and "Sand on Your Hands" came to be.
You guys seem quite "romantic" in your approach to music – from the artwork of the latest album cover to the quote on your website, "no angels, demons or dark desire can keep us apart". Where does that come from? Is this something you all share?
Margina:
This quote is from "Sand on Your Hands" and I must admit I really love this song probably 'cause it was my 1st song to record as a Julian's member. Well we all certainly have our "romantic" side and the artwork also proves that, still not all of our songs share this orientation. We try to keep a balance between "hard" and "soft" and our album proves that!
Aprilia:
Well, we all have our lyrical parts. And the combination of the compositions with the female voices brings out something "romantic". But don't be fooled. Not all of the songs are "gentle".
It must be a great support for each other to have TWO vocalists on stage together. Do you girls spend much time together outside of the band – get up to any mischief when no-one's looking…do you get time to work on your rapport outside of just live performances?
Aprilia:
The fact is that we do spend time together outside of the band – but no mischief done! Especially this past year we got closer, and we combine working out for the songs and having fun.
Margina:
Of course we share moments and have fun besides singing together, since we are good friends. Actually even on rehearsing we are having fun. On stage things are not different for us I guess, since we do share a nice chemistry and we fully interact. We generally combine practice with having a good time.
I notice from your videos that one of you moves around a lot more onstage whilst the other sings – does this represent quite different personalities for you both, or you both similar kinds of people and singers?
Margina:
Different personalities and music backgrounds I would say, yet the same goals. We both seek the best vocal output. I just go on stage and do the things I feel like doing (things I would probably do when rehearsing as well), while at the same time focusing on the best possible singing performance. Feeling "free" on stage is what good chemistry and interaction does like I mentioned before.
Aprilia:
We are different personalities but the "secret" of our performances lies elsewhere… I am very self-conscious about my singing performance onstage. So I prefer to sacrifice some movements to have the best result on the singing part…
Hailing from Greece must seem like a bonus, as the Greeks are well known for their classical and romantic traditions. Is there a particular Greek element to your music or lyrics would you say?
Aprilia:
I don't think there is anything in particular that connects us to the Greek classical and romantic traditions, apart from their being in our DNA of course.
Margina:
Classical and romantic traditions are part of our history and they are somehow in our nature. I have the impression though, that besides some romantic "stigmas" that you already discovered in our music, there is no other particular element.
Signing with STF Records must have been a great boost to the band's morale. Has it changed the way you work at all?
Aprilia:
Having a label deal is a good PR and really wonderful in the sense of additional promotion – guys at STF work right and serious – but I believe that with hard work and focus you can live up to your standards.
And so the new album is out now, "Dreaming of Your Fears". What is the significance behind the title?
Margina:
"Dreaming of Your Fears", just came to us naturally as we were deciding about the title. We all liked the idea since it had some sort of relevance with some lyrics and song titles in our album.
Aprilia:
There isn't any hidden meaning behind the title. It was just a brainstorming of what would sound "appropriate" as an album title. And like "I Can Hear You Thinking", "Dreaming of Your Fears" reflects the concept of the album in a beautiful manner.
You seem to manage to keep a balance on the album between the heavy and the melodic. Is this a hard balance to keep? Are there any in the band that would pull more in one direction than the other?
Aprilia:
You bet they are. But since we know our style the balance is easily preserved. In the end we all get to be happy with the outcome, whether it is heavier or more melodic.
Margina:
Keeping balance is never easy when it comes to different people with different opinions, preferences etc. Our intension was to compose the songs in a way so that any of us would be satisfied with the outcome no matter what. Since we are fully aware of what we want from our project we just collaborate and exchange ideas. This leads us to a more "heavy" or "romantic" aspect, but what matters is that we all like it.
For me "Would It Be" is one of the finest moments of the album, where all the elements come together in just the right way to create the perfect alchemy. What are the best and worst moments of the album for you? Were any of the songs particularly problematic in the recording process?
Margina:
Glad you like it! I love this song as well and I bet many people under certain circumstances have come to wonder… would it be that hard…I never had the chance to study music as much as I wanted to or take any vocal lessons thus I cannot say that I encountered problems during the recording sessions. It is well known that one cannot have the very same performance every day and of course there will always be songs that do require more focusing and effort. Actually recording sessions have been really fun, because Elias and Aprilia were always there to help when necessary so everything turned out to be ok.
Aprilia:
There were some difficulties, I admit that. But with the help and persistence of Margina and Elias in particular I overcame the obstacles, and I want to thank them for that. I wouldn't say there was a song that was particularly problematic. We all had our ups and downs during the recording sessions but everything came out just fine.
I have to ask why you have included two versions of the last song, is there something special about that song that needed emphasizing?
Aprilia:
The reason is that we all like the acoustic version as much as the original one. So we wanted to share this emotion with our audience.
Margina:
Oh I guess we all liked acoustic as much as the original one and we could not easily decide, so we thought it would be really nice to include both versions in our album. I believe listeners will like the idea.
Now that the new album is well out there, what are the next aims of the band? What are your next targets as creative individuals and as a band?
Margina
:
We will definitely need time to promote our album the best way we can. In the meantime we are already working on new songs and ideas…
Aprilia:
Once the recordings for the first album were finished we started working on new ideas and developing new songs. We have to work on the promotion of our album and after that, who knows?
Finally, thanks for talking to us. Are there any final messages to the world you would like to get out there?
Aprilia:
We would like to thank you too. And a thank you to everyone for their support: the audience, our label and the other members of the band for making this happen.
Margina:
It's been a pleasure talking to you, thank you for this interview. A big "thank you" goes to our friends, fans and our label for all the support so far. Thanks to the people who contributed to the album and every single member of Julian's for making this dream come true!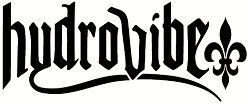 Interview by Robin Stryker
I became hopelessly addicted to the American melodic rock band, Hydrovibe, the first time I heard its new full-length debut, "Nothing Left to Lose". The album has everything I look for in top-notch rock — muscular vocals that are packed with emotion (think Joplin), bristling guitar-driven music, and lyrics that connect with something deep inside. Thank goodness vocalist Heather St. Marie continued singing, despite being told early on that her voice was "just too low" and perhaps she should take up the piano instead. Apparently to hear Hydrovibe is to become hooked, even in the jaded world of Hollywood. The first week after Heather and Mat Dauzat (guitars and vocals) moved to Los Angeles, Sharon and Kelly Osbourne hand-picked Mat to play lead guitar for the world tour of Kelly's album "Shut Up". Likewise, actress Shawnee Smith (who plays Amanda Young in the "Saw" movies) fell in love with Hydrovibe and urged the director to check out a live show. Needless to say, he also fell under the band's spell, and the movie studio invited Hydrovibe to write "Killer Inside" for the "Saw III" soundtrack and to record a music video with Shawnee on guest vocals for the Director's Cut DVD. Read on to find out what makes this band so irresistible.
Heather and Mat, welcome to Femme Metal! We're so glad you could talk with us today.
Heather: Thank you very much for this interview and your support.
First things first, please tell us about Hydrovibe's new album. Why did you choose the title, "Nothing Left to Lose"?
Heather: This album tells the story of sacrificing everything to realize childhood dreams. Our quest to follow this crazy goal of ours has seen its fair share of amazing highs and some very trying lows. It's amazing how liberating it can be when you literally have nothing left to lose. Your actions and intentions are no longer influenced by the prospect of consequence. It is humanity broken down to its purest and most basic level. In that broken-down state, it becomes apparent what is truly important in life, and one tends to re-prioritize accordingly. It allows for discovery of an inner strength and passion to TRULY LIVE. Not only does "Nothing Left to Lose" sum up and aptly title our first full-length album effort, it is our battle cry in approaching the music business in general. We truly have nothing left to lose, which allows us to leap without looking into this dog-eat-dog music business. We remain fearless and persevere in the music business as the major label giants continue to fall and the economy has taken a turn for the worst — not because we are smarter or better than anyone else, but because our priorities are different. We keep the MUSIC and the PASSION at the forefront as we continue this journey; the business part is…well…JUST BUSINESS!
The album's songs run the gamut of emotions — love, hate, frustration, hope, rage and grace. To what extent are the songs based on your own experiences?
Heather: TO THE FULLEST EXTENT! All of our songs have very personal and special meaning to me in some way or another. Most of them deal with struggles in our musical quest or some sort of personal past experience. I have also drawn lyrical inspiration from close friends' experiences as well….I don't want every one of our songs to sound like a page pulled from Heather's diary!
What are your musical backgrounds, and have you been involved in any other projects (musical or otherwise)?
Mat: I've wanted to be a guitarist for as long as I can remember. I'd sneak into my older brothers' room when I was just a baby and listen to their albums… imagining what it would be like to play the songs on guitar. At 3 years old, I began teaching myself to play piano. I've always had a very good ear and could repeat what I heard, so I began learning whole songs on piano by ear while still in diapers. One day while playing around in our attic, I found an old acoustic guitar and immediately began actually playing those Led Zeppelin songs from my brothers' albums, which totally freaked my brothers out. From that moment on, I was glued to the guitar. I toyed around with a couple of bands in high school, but nothing really serious. Hydrovibe was really my first band. Since moving to Los Angeles, I have branched out a little — touring the world with Kelly Osbourne for a couple of years and working with actress/singer/songwriter Schuyler Fisk. I work with a few other artists as well but Hydrovibe is and always has been the main focus… and fortunately takes up the majority of my time!
Heather: I grew up in South Louisiana where Classic Rock rules, so it wasn't until high school that I realized that the music I was hearing on the radio (Rush, Led Zep, Sabbath, Boston, 38 Special, etc) was not current music! I think these bands gave me a solid foundation on song structure, catchy vocal melodies, harmonies, etc that are key elements to Hydrovibe's writing style. I also played French Horn throughout my schooling, which not only perfected my pitch but opened up the world of classical music. I believe this taught me the importance of layering parts (another crucial element to Hydrovibe songs — both musically and vocally) … when NOT to sing so that the music can breathe … and how to have drama in your music. Drama is epic and passion is key. We like to take the listener with us on an emotional musical journey, in both songwriting and through live performances. Like I mentioned, I did play French Horn for years but Hydrovibe is the only band I've ever been in. Until this, I only sang for fun. I have a few creative side projects in the works — both musically and non-musically. I'm an eternal artist at my core, so I created heatherskingdom.com as a catch-all for my random artistic endeavours. Be looking for some very cool new music, art, and clothing randomness coming soon!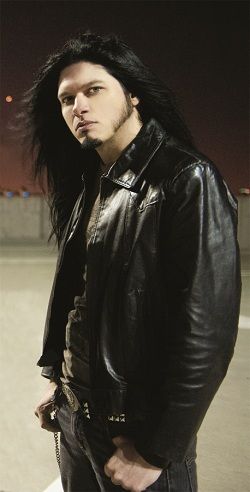 You have both been passionate about music since you were barely out of diapers. What is your favourite musical memory from childhood?
Mat: Finding that old acoustic guitar in the attic!
Heather: I can remember singing along to The Beatles records my Mom had in a big trunk; I loved the way the records sounded. I would get so excited when she'd put the needle down… My mom told me that I was only about 2 years old at that point. I started reading at an early age, so when I was in 1st grade I was chosen as a representative for a Literacy Community Service Project. I got to go to the local radio station and read the news on-air. The radio station fascinated me …. being near all that music and such a powerful hub of broadcast was a very cool experience at such a young age. That surely was an important event on my way toward discovering my passion for a career in music.
Hydrovibe just released "Nothing Left to Lose" in Japan. How did that come about, and what has your reception been like?
Mat: We've always known that Japan would probably be a very good market for us. When I got word that I was going to Tokyo to do a promo tour with my friend Schuyler Fisk to support her album release in Japan, I immediately began scheduling label meetings for Hydrovibe. Schuyler and I did 8 shows in 3 days, and somehow I was able to schedule meetings with the top 3 record labels over there between shows. Crazy! Even crazier — I was able to score us a deal with our first-choice label as well! The response has been overwhelming! We have big spreads in almost every major music magazine over there, we have end-caps and listening stations in every major music retailer there, and we are actually getting radio play — which is almost impossible for a new non-Japanese band! We are very excited to hear how the sales are going over there!
I've always wondered, why do Japanese releases have at least one bonus track that is not on the European and American releases?
Mat: The reason is that in Japan, the CD is still a viable PRODUCT. Here, a band's CD is almost becoming like a business card… given away for cheap or free in hopes to bolster the band's popularity and assist in bringing more fans to shows — where the band hopes to make some money on merchandise sales. In Japan, THEY STILL BUY CDs!!! As the mom-and-pop CD shops and the giant retailers such as Virgin and Tower are almost all gone here in the States, the retailers in Japan are all still thriving. You can't walk two city blocks in Tokyo without seeing some sort of music retailer! Additionally, they sell CDs there for an average price equivalent to $25 USD. Since so much value is placed on the CD as a commercial product, they pay special attention to make sure that there is adequate perceived value. So, they include additional artwork, printed lyric inserts – both in English and Japanese, additional credits and thanks, and some sort of additional content beyond what is on the non-Japanese versions (bonus tracks, music video, etc.). Our Japanese release of "Nothing Left to Lose" has all of the above and includes "Killer Inside" as the bonus track. HMV went a step further to include a free Hydrovibe download card with every album purchase, that allowed them to download the radio mix of our single "Fame" as well as some other content. Diskunion (a big retailer there) went even farther, packaging a free DVD with our music video for "Killer Inside" with each Hydrovibe album purchase. Pretty cool!
Let's go back in time to 2002 when you both moved from a small town in Louisiana to Los Angeles (equivalent distance-wise to moving from Moscow to London). Why did you relocate the band, and what was the biggest shock once you arrived in Los Angeles?
Heather: Biggest shock? COST OF LIVING! In Louisiana, I was living in a very nice 1,000 square foot [93 square meter] two-bedroom apartment with a huge balcony overlooking nature for $400 per month….my first 600 square foot [56 square meter] one-bedroom apartment in Los Angeles cost me $900!!! We knew we had to make a big move to really give our dreams a fighting chance. We were located in a small town in Louisiana, and we were trying to find the right musicians to complete Hydrovibe's lineup, but were having no luck. We had plenty of interest nationally, but asking people to relocate to our small town was a very hard sell. We knew we needed to move to a more major metropolitan area, so places like Nashville, Dallas, and Austin became attractive possibilities until the band could ultimately make the move out to where the heart of the music industry is located – Los Angeles. When it came time to make a move, however, we said "screw it – if we are going to make a move, LET'S GO ALL THE WAY!!!". Why make a step toward moving to Los Angeles, when we can just MOVE TO LOS ANGELES! We officially relocated to L.A. at the beginning of September of 2002.
Which Hydrovibe songs best describe where you were in your lives a few years ago, compared to now?
Heather: "Shallow Grave" describes my frustration and desperation to be discovered a few years ago. Funny thing is, we were discovered by a major label and we were introduced to some less-than-savory aspects of the music business that made us rethink everything and follow the independent, grass-roots approach. Now, I'd say that "Liberation" best describes how I'm feeling these days — "through pain we grow!" Our story is nothing special — everyone has to jump through their own set of hoops in life. You just take what you can from the experiences and LIVE! This album sums up a huge chapter in my life, and as I segue into the next chapter, I summed up these experiences (as well as the album "Nothing Left to Lose") with "Liberation's" hopeful sentiment "NOW LIFE CAN BEGIN!". We've re-prioritized our lives and are eagerly leaping head-first into this next chapter of Hydrovibe's story.
If you could give one piece of advice to a fledgling band, what would it be?
Mat: Prepare yourself for the long-haul. Successes are not built overnight. The rare few bands that do blow up quickly, always fizzle just as fast. Statistically speaking, successes are usually seen after a strong 10-year effort. Scary? Only if you are in it for the success and not the pursuit of happiness through the expression of your art!
It seems that one of the biggest challenges when you moved to LA was finding musicians who were the right "fit" for Hydrovibe. What were you looking for, and what made Eliot Lorango (bass) and Philippe Mathys (drums) right for the band?
Mat: Whew…that was A LONG SEARCH!!! When Heather and I agreed that Los Angeles was going to be the place to find the right drummer and bass player to complete Hydrovibe, we had no idea what a tough proposition that was going to be! hahaha In all fairness, though, we had almost-unreasonable standards. Not only did we need two highly-skilled musicians with looks that fit the band's image; we insisted that we find people with a solid character, and strong moral fiber, and good chemistry all-around. We knew that we were going to basically be living together in a van on tour for quite a long time, so keeping the high standard would eliminate problems down the road. For that reason, it took us the better part of a year and a half to find the right people, but it is by far one of the best business decisions we've ever made. Plus, not only were we able to complete our band with the perfect members, we added two dear family members into our personal lives.
The members of Hydrovibe often talk about how supportive and tightly-knit everyone is. What is the secret to keeping friendship alive, when you are literally living on top of each other for months at a time while touring?
Heather: Love and laughter. Even in the low times, we are somehow able to keep each other in good spirits through laughter and genuine support. We are certainly a tight unit and all rally behind one another in times of need … it is really heart-warming to experience, and necessary to keep it together in the sometimes mind-numbing world of tour!
Speaking of touring, I suspect that many people think that being on tour is all about riding from city to city on a luxury bus, giving interviews, and sipping mineral water backstage until you perform. Can you give us an idea of what a typical day on tour is really like?
Heather: You wake up in an unfamiliar hotel room sometime just before noon, pack your stuff, check email, look up the venue's address for the night to put into the GPS, and run downstairs to check out. The band convenes in the lobby to discuss how far the drive is to the venue, whether or not we are being fed at the venue, or any other pertinent show info, and we jump in the van to begin the trek. While en route, one of us gets online to do all the show promotions — MySpace bulletins, Twitter, Facebook, Hydrovibe.com posts, etc. We then do any radio or local news interviews… or any other press-related promotion our publicist scheduled for us that day. We then take the time to respond to any MySpace or Hydrovibe email questions waiting in our inbox with whatever remaining time we have on the drive. When we get to the venue, the guys begin unloading gear while I set up the merch display. As they are setting up on stage, I'm doing merch inventory and accounting. Then we sound check and break for dinner. While waiting for the show to start, we discuss whether we are staying in town or making a drive that night. One of us then gets online to find a hotel for the night, while we make set lists for the show. Anyone who has been to one of our shows knows that we support every band we play with, so you'll see Hydrovibe members up front listening to a good portion of each opening bands' sets. Then comes the show part … we always laugh because we work long hours, but the ACTUAL PERFORMANCE aspect of our day lasts an average of 45 minutes to an hour! After our set is over, I run to the merch booth to meet fans while the guys break down the gear. When the gear is secured, the band all converges at the merch booth to meet fans and sign autographs. When the last fan leaves the building, the guys begin loading the gear out of the venue while I do some quick accounting and pack up the merch. Then we leave the venue to go crash in another unfamiliar hotel room. Wash. Rinse. Repeat.
Hydrovibe has a devoted fanbase, with people driving hundreds of kilometres to catch a show and getting themselves tattooed with the band's logo. Why do you think fans feel such a strong connection to Hydrovibe?
Heather: I've found that fans gain strong connections to our songs and find personal meanings in the lyrics. We are told often by fans that our songs have moved them to do great things in their lives or that certain songs have helped them through harsh life experiences or that they have linked great events in their lives to one of our songs. I also think that fans feel a strong connection to Hydrovibe because we have made it a point to make strong connections with the fans. We personally answer each and every MySpace message, emails or any correspondence with fans. It takes a long time, but it is important to us to listen to the fans, take inspiration from their stories, and give them a platform for their voices to be heard. As a completely independent band, without fan support, we could not possibly move forward. Our fans are truly near and dear to us and we are excited to bring them along with us on our journey!
What is the most extreme thing a fan has done to show his or her appreciation for your music?
Mat: I'd have to say that the most extreme thing I've seen is the Hydrovibe logo tattooed completely across a fan's forearm! It's HUGE! And quality work, I might add. There are plenty of other extreme shows of support (including several other cool tattoos), but that's the most extreme I've seen yet.
The band was an early adopter of social media, like MySpace. In what ways (good or bad) has the Internet changed the landscape for musicians?
Mat: As an independent band, we have to keep our band current with any and every social media site that pops up to ensure that every possible outlet to reach fans is being utilized. It can be exhausting at times as you can imagine, but necessary for business. For us independent bands, social media sites have been a blessing … we can make our music available to the larger general public free of charge. For major labels, however, the social media sites were a bit of a nail in their coffin. No longer did they hold all the keys when it came to bands being able to get their music to the general public. With these social media sites, it has become much more of a level playing field. Fans can discover new music 24/7 with the click of a mouse. We no longer need the major label giant dinosaurs to help us reach the public, so now it's about making good music and touring your ass off to support the music.
Most new bands half-kill themselves chasing the big record labels. Why did Hydrovibe choose to go the indie route, after landing a deal with a major label?
Heather: Our hunt, chase, and capture of the major label was a huge learning experience for us. Through that experience, we learned that our focus was all wrong. We were spending way too much time courting and catering to the music industry instead of focusing on what matters the most …. THE FANS! We decided to shift our attention from the music industry back to the music itself and the fans who so deserve our attention. Once we made that our focus, we began seeing progress in leaps and bounds. Some sort of healthy partnership with a major label in the near future is not out of the question, but we are unwilling to do anything that impedes forward progress or would divert focus from our music and our fans. We are devoted.
Comparing the three tracks that are on both the 2006 "Killer Inside" EP and the new "Nothing Left to Lose" album, the new versions sound fiercer and musically thicker. Are my ears playing tricks on me, or were the songs re-recorded/remixed? If so, why?
Mat: Good ear, Robin! Yes, those songs were completely re-worked and re-recorded. When we recorded the EP, we had only been a band for about 3 months. Once we got Eliot in the band, we went straight into pre-production and hit the studio 3 months later. We actually went into the studio planning to record our album, but during mixing we got word that our song "Killer Inside" was going to be featured in the movie "SAW III" and the "SAW III" Soundtrack in a month's time, so we packaged the 5 songs we had finished and put out the "Killer Inside" EP to capitalize on the exposure. We then hit the road for almost 2 years in support of the EP, playing all the songs that were to be on our album nightly. Needless to say, the band got much stronger on the road, and our songs took on lives of their own on stage nightly. When we got back to Los Angeles to finish our album, we knew that in fairness to the songs, we must scrap the previous recordings and re-record these stronger and more powerful versions for the album. Sure, it costs us much more time and money, but we are extremely pleased with the result!
What are Hydrovibe's plans for 2010 and beyond?
Heather: Well, definitely touring here in the U.S. and hopefully some in Japan as well. We have also begun setting our sights on a UK release of "Nothing Left to Lose". With all the excitement and press associated with the Japanese release, we have seen some interest by labels in the UK, and we have begun discussing details and laying out the strategy. So, if all goes to plan, we'll be able to release in the UK soon and (fingers crossed) tour there by the end of 2010! After that will be Germany, then Australia, and we'll continue to lock down territories to release "Nothing Left to Lose" and spread the reach of Hydrovibe!
Thank you very much, Heather and Mat. Do you have any parting words for your fans at Femme Metal?
Heather: Thank you, Robin… and everyone at Femme Metal! We appreciate the exposure and support! To all the fans, please continue to support independent music — buy your favorite indie bands' CDs or merch … it goes farther toward their success than you'd think. And please continue to support Femme Metal … supporting Femme Metal = supporting independent music. Femme Metal is doing incredible work to assist independent female-fronted bands in getting their music distributed and heard, and using proceeds to support charity! Amazing! Femme Metal, WE SALUTE YOU! Thank you.
Links
MySpace * ReverbNation * Facebook * Twitter * Site
Latest Multimedia
6 color styles available:

Style switcher only on this demo version. Theme styles can be changed from Options page.