Browsing articles tagged with " album"
Label: Starwave Records
Review by Tony Cannella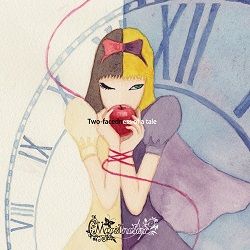 From Japan, Magistina Saga may not be widely known just yet, but on their 3rd mini-album, "Two-Facedness of a Tale" the band looks to change that, and they just may.
With "Two-Facedness…" Magistina Saga took what was cool about their previous EP and expanded upon it. The band continues to sing in Japanese, and the songs are well written and crafted. Overall their sound is not too different but the bands progression is obvious. Also, the vocals of Iori and the musical ability of this band are magical and epic.
I have already reviewed their previous EP "The Tone of Temptation" and with "Two-Facedness of a Tale", Magistina Saga has improved and progressed quite a bit. Continue reading »
Label: Starwave Records
Review by Tony Cannella
From Japan, Magistina Saga's second mini-album is titled "The Tone of Temptation". Released in November 2012, the mini album features seven songs worth of symphonic metal. "The Tone of Temptation" may be only 25-minutes in length but it offers a pretty good sample of what Magistina Saga has to offer. Musically the band is solid and the songs are symphonic and dramatic. The songs are sung in their native Japanese language and they feature numerous tempo changes and are classically crafted and written. Highlights include: "Ideal Reality" and "After Artifice".
I have never been familiar with Magistina Saga before. Continue reading »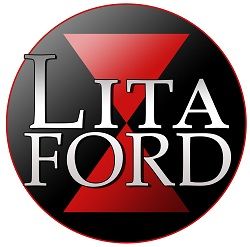 Interview by Tony Cannella
The Queen of Metal is back (again)! After her breakout LP "Living Like a Runaway", Lita comes back with a kick-ass live album called "The Bitch Is Back… Live" so we have took the occasion to get more updates about this fantastic live CD and her next projects! 
Hey Lita. I was just listening to the new live album, "The Bitch is Back… Live" and I think it's really awesome. Are you pleased with the way the live experience came through on the record?
Yeah, I am. You know, live albums are tricky. You can feel everything that goes on and hear everything that goes on, you really can't cover shit up on a live album, so it better damn well be real. This album has a lot of energy, it has true energy. We are truly happy to be playing and truly happy to be on that stage rocking and it shows. It's kind of a funny album; too, it has a little twist of humor to it. We're really happy with it.
Yeah, it definitely sounds like there is a lot of enjoyment. You left in a lot of the between song stage banter which is pretty cool. It does come across as an authentic live album.
Continue reading »
Independent Release
Review by Davide Torresan
ElupiA is a symphonic metal band coming from Japan. As initial description it could be too much generic, but there are two interesting elements you should know. The first one is the unusual and unexpected presence within the line-up of two keyboardists. By one side this choice contributed to strengthen the rhythmic section, while by the other it has enriched the band sound.
"Wilderness" is their debut (mini) album with which they look out to the renowned metal scene of the Land of the Rising Sun. The second feature of this group through which it stands out from the other clone bands of the European acts like Nightwish, Within Temptation and Epica, is the ability of mixing classical music, rock, electronics, little hints of jazz (listen to "Risky Wine") and, sometimes, techno. Continue reading »
Interview by Matteo Bussotti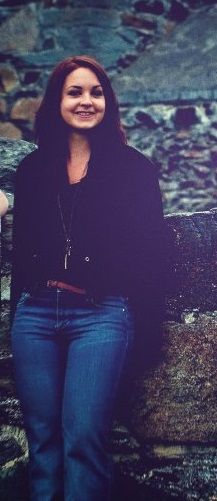 Psychedelic rock, stoner rock and metal in a well-crafted mixture? This is what High Priest of Saturn are! We interviewed the singer, Merethe, to hear something abound this new band's history, their plan for the future (watch out, a new album is coming!) and more stuff. Ladies and gentlemen, here I introduce you Merethe Heggset from High Priest of Saturn! Enjoy!
Hi Merethe! Welcome to Femme Metal, it's a pleasure to have you here! My first question is about the band: how did the whole project start?
I wrote a few songs that I wanted to try out with a band (I had never played with a band before), Robert and Andreas helped me out and the songs evolved. We decided to record a two song demo, which people seemed to like a lot, so we continued writing and the band progressed and changed further into what it is today. Robert moved to Oslo and is now in a great band called Spectral Haze.
What can you tell us about the band's name? I guess it's related to the whole "60s psychedelic" world and imaginary, and…it's very fascinating, let me say that!
We wanted something related to Saturn, as the mythology and symbolism of it appeal to us and fit our music well. Andreas came up with the final name, and we thought it was perfect. Continue reading »
6 color styles available:

Style switcher only on this demo version. Theme styles can be changed from Options page.