Browsing articles tagged with " album"
Italian Symphonic Gothic metal band FENIX TALES this short teaser from the upcoming album  that you can watch below
Label: Napalm Records
Review by Tony Cannella
In addition to her main gig with Leaves' Eyes, Liv Kristine has forged a prolific solo career for herself in recent years. This actually began in 1998 with her debut solo effort "Deus Ex Machina", but it wasn't until 2006's "Enter My Religion" that she began to regularly release her solo material. In the past, her solo work has had a more organic, rock and even a pop-ish feel to them. With her newest release "Vervain" Liv has gone in a heavier direction, incorporating all of the elements of her previous works whilst adding heavier, doomy guitars and a gothic vibe to the songs.
"Vervain" features 10-songs and 43-minutes worth of music and I believe this is Liv's most focused solo material to date. "My Wilderness" is a solid opening track. It is an up-tempo song with a great opening riff that just pounds away. Continue reading »
Label: earMusic
Review by Tony Cannella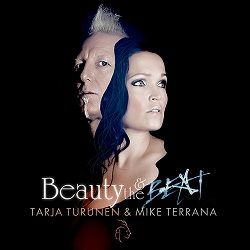 "Beauty and the Beat" is a unique and interesting new project. In this case, the beauty is none other than Tarja Turunen and the beat is drummer extraordinaire – as well as veteran of many different bands, including Tarja's own group – Mike Terrana. What they've done here is release a live 2-disc album, DVD, Blu Ray set of the duo recording with a symphony orchestra and choir.
The first disc is a collection of classical favorites from artists and composers like Bach, Strauss, Dvorak and Mozart to name a few. Some of the songs may be familiar and others may not, but it's all so well done and performed. This must have been a massive undertaking and the results are massive as well. Instead of a big rock concert feel, "Beauty and the Beat" has more of a symphony/opera house vibe with the audience watching and listening intently, then politely clapping after each song. Continue reading »
Label: Starwave Records
Review by Tony Cannella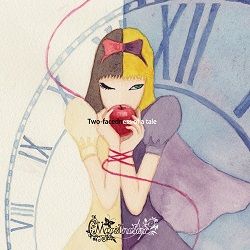 From Japan, Magistina Saga may not be widely known just yet, but on their 3rd mini-album, "Two-Facedness of a Tale" the band looks to change that, and they just may.
With "Two-Facedness…" Magistina Saga took what was cool about their previous EP and expanded upon it. The band continues to sing in Japanese, and the songs are well written and crafted. Overall their sound is not too different but the bands progression is obvious. Also, the vocals of Iori and the musical ability of this band are magical and epic.
I have already reviewed their previous EP "The Tone of Temptation" and with "Two-Facedness of a Tale", Magistina Saga has improved and progressed quite a bit. Continue reading »
Label: Starwave Records
Review by Tony Cannella
From Japan, Magistina Saga's second mini-album is titled "The Tone of Temptation". Released in November 2012, the mini album features seven songs worth of symphonic metal. "The Tone of Temptation" may be only 25-minutes in length but it offers a pretty good sample of what Magistina Saga has to offer. Musically the band is solid and the songs are symphonic and dramatic. The songs are sung in their native Japanese language and they feature numerous tempo changes and are classically crafted and written. Highlights include: "Ideal Reality" and "After Artifice".
I have never been familiar with Magistina Saga before. Continue reading »
6 color styles available:

Style switcher only on this demo version. Theme styles can be changed from Options page.