Browsing articles tagged with " flute"
Label: Karisma Records
Review by Luisa Mercier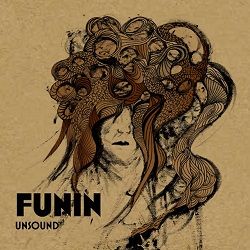 Norway-based Funin released their debut in their homecountry in 2010 and one year after in the rest of the world. The band line up is composed of seven members and this debut album is really interesting. It is not an easy listening album, it cannot labelled in any way. We can say that the instrumentation is varied and ranges from rock guitars to electronica, from flute to strings and matches female and male vocals.
I have read lot of comparisons related to Funin and I can say that their main influences are to be found among artists like Bjork, Radiohead, Sigur Ros.  The above mentioned musicians are quite different among themselves, so you can understand that the album explores different landscapes: pop, symphonic prog, jazz, acid-folk and electronica keep on mixing into the songs. Continue reading »
Label: Rise Above Records
Review by Matteo Bussotti
Starting from their over 15.000 likes on Facebook, you can sense from the beginning that Blood Ceremony are not a mediocre band, but really have something to say. They claim to have '70s fills, heavy riffs and paranoia-inducing riffs. And that's true. Unbelievably true. Among lots of "posers" bands, who claim to bring back the old sounds…Blood Ceremony simply delivers a "good old" sound. If I hadn't known this album was a new release, I'd have mistaken it for an original 70s release. We have heavy riffs, effects, flutes, it's like we're listening to Ian Anderson singing Black Sabbath with Ritchie Blackmore on guitar.
The result is, in my point of view, excellent. Excellent…if you like 70s music (but…who doesn't?). Continue reading »
Label : Metal Blade Records
Review by Luisa Mercier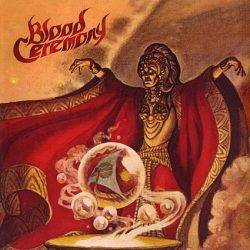 After four years from the first release, Blood Ceremony, Canadian doom band is reissuing their self-titled album. Sometimes happens that some young, new bands decide to pay a tribute to old school masters. Therefore they compose albums that are very reminiscent of the past, adding their own elements and creating something which is old and new at the same time: an original music album.
This is what Blood Ceremony has decided to do, so we can listen to their omage to the old masters Jethro Tull, Black Sabbath, Saint Vitus, Pentagram and also the reknown Italian prog rock school of the seventies. We can also find a certain influence of the horror movies of the same period, both in the lyrics and the visual imaginary that the band has been able to create.While the band we have listed as the main inspiration sources for Blood Ceremony lean more on the doom or the prog side, the two aspects are well balanced in their compositions. "I Am Coming With You" is a good example. Continue reading »
Label : Gnostic Dirt
Review by Luisa Mercier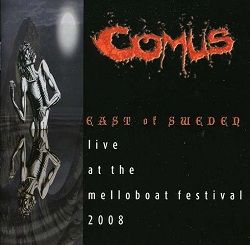 I did not know much about Comus before listening to this live album. I have came to know that it is a sort of reunion album after a long period of time (since 1972 they say in the live recording). As soon as I started listening, I understood that they are a worthy band anyway. They play a kind of progressive rock highly influenced by folk music with the addition of various instruments, flute above all. They have a '70s flavor that is missing in contemporary music which sounds completely fresh to me since I had not the chance to live the period in which this kind of music was more popular. Musically they're still perfect, and vocally Roger Wootton is obviously aged, but he still sounds good and the live recording is good. Someone complained about the fact that the crowd was barely audible, but for me it is better this way since I want to focus on the music not the audience. For lovers of prog rock, old flavors and moods this is a release they will enjoy for sure.
Rating – 75/100
Tracklist
Song to Comus

Diana

The Herald

Drip, Drip

The Prisoner

Venus in Furs

Song to Comus
Line Up
Roger Wootton – Guitar & Vocals

Bobbie Watson – Vocals & Percussion

Glenn Goring – 6 String, 12 String Guitar & Bongos

Andy Hellaby – Bass

Jon Seagroatt – Flute & Percussion

Colin Pearson -Violin & Viola
Links
Label : Equilibrium Music
Review by Stina
Some outstanding music has come across our ears throughout the course of 2010 from Equilibrium Music, and Hexperos's "The Veil of Queen Mab" is no exception. This Italian duo (the bandname derives from the characters Esperidi and from Hesperos – the former designing the three nymphs of the evening, who take care of a tree of golden apples and sing with melodious voices, and the latter the name of the first vesper star, the one preferred by Venus) was established in 2004 by multi-instrumentalist and main composer Francesco Forgione (double bass, cello, Bardic harp, percussions and keyboards) and vocalist Alessandra Santovito (also transverse flute and hammered dulcimer), formerly known for her work in the band Gothica. Alessandra is gifted with a rich and suave lyrical soprano voice that is destined to rejoice the ears of every fan of female vocalizations (she achieved a first class degree in opera singing at Pescara Conservatoire with full marks and honours), yet, what makes Hexperos stand out, and the reason why "The Veil of Queen Mab" scored so highly in my appreciation, is due to how they effortlessly escape the redundant approach that scuppers many a band with a Neoclassical edge to produce music that it's as synergic and airy as it's majestic and powerfully evocative. "The Veil of Queen Mab" has taken its time coming out, having been recorded and meticulously assembled over the course of three years (the band's debut, "The Garden of the Hesperides", saw the light in 2007), and thus the arrangements are manifold and finely crafted, but the textures found on each piece, dexterously fused with Alessandra's jaw-dropping voice, sound so graceful and impalpable they softly wrap the listener up like Queen Mab's merciful azure veil: the album title is inspired by that of a short novel by Nicaraguan writer and poet Rubén Darío, paying homage to the queen of fairies and dreams – originated by the Anglo-Saxon mythology, probably with roots in Celtic legends, and referred to in countless works by a number of artists, from Shakespeare or Percy Shelley to Gustave Doré – who brings solace to the Artists comforting them during their struggles. Hexperos used this figure as a striking metaphor to underline the aim and spirit that pervades the whole work, which is dedicated to Art, and Artists. The result is an album that can draw comparisons to top-shelf Gothic/Neoclassical acts, but ultimately sounds like nothing else but the work of their creator – and most importantly, like a true work of Art. Recommended.
Rating – 85/100
Tracklist
The Fairy Appears
Queen Mab
El Velo Azul
Moon Spell
Summatem Deam
Diadem of the Night
Summoning of the Artists
A Reason to Live
Nocturne
Le Lacrime di Proserpina
A Forest
A Midsummer Night's Dream
Time of Spirit
Asturiana
Line Up
Francesco Forgione – Double Bass, Cello, Keyboards, Bardic Harp, Bodhrán, Jambè, Programming
Alessandra Santovito – Voice, Flute, Hammer Dulcimer
Francesca Romana Di Nicola – Celtic Harp
Alessandro Pensa – Violin, Viola
Manuel Manzitti – Bassoon
Links
MySpace * ReverbNation * Facebook * Site
6 color styles available:

Style switcher only on this demo version. Theme styles can be changed from Options page.