Browsing articles tagged with " hard"
Label: Rapid Fire Entertainment
Review by Tony Cannella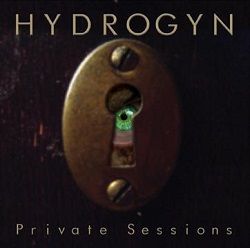 The Kentucky based melodic hard rock band Hydrogyn first burst onto the scene in 2004 "Best Served With Volume" and followed that up two years later with "Bombshell". Now, eight years into their career the band has just released their fifth and perhaps best album, "Private Sessions". I have to admit, that I have always liked Hydrogyn. They have a definite 80s vibe to them – which is always cool – but beyond that they just have good, memorable, classy songs. No opera, death grunts, soaring power metal vocal gymnastics, Hydrogyn is an anomaly in today's metal scene.
"Private Sessions" opens with a bang, thanks to the huge classic metal opening riff that begins the glorious frenzy of "Something to Say". Continue reading »
Label : Zen Hill Records
Review by Tony Cannella
It is difficult to get a feel on a band based on one song. Such is the case with Portland, Maine's Heart Shaped Rock who has just released a one song single titled, "Brought it On". They do have an extensive catalogue of music, which you can find at their ReverbNation profile, but to my knowledge they have only released singles thus far and "Brought It On" is their third following, "Dream Sequence" and "Karma". Before getting into the review, I have to say that I love the cover art work, so that is definitely a plus in their favor.
Heart Shaped Rock has an eclectic array of influences and it definitely surfaces in the music. Continue reading »
Label : Adore Records
Review by Tony Cannella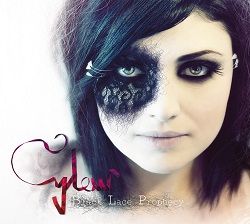 Born in France and raised in Los Angeles, CyLeW has an interesting musical pedigree and on her second album "Black Lace Prophecy" she and her band showcases their brand of infectious, darkly romantic and ethereal alternative hard rock with pop overtones. "Erase the Scars" is an okay opener, but it is the next song that initially made an immediate impact for me. "Survivor" is just a flat out great song which is the perfect showcase for CyLeW's emotional vocal style. The band also made a video for it which is worth checking out on their web site. "Dizzy" opens with a simple rock guitar riff and CyLeW's breathy vocals are the highlight here. Continue reading »

Interview by Robert Brady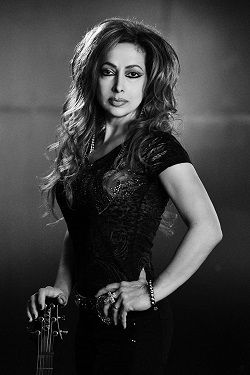 It certainly does not feel like 30 has passed since I first discovered Maxine Petrucci- former MadamX and now solo artist along with her sister Roxy Petrucci- Vixen and now RoxyJanetShareGina or RJSG. Many of us consider Maxine as a pioneer of Women In Metal although as you will see in the interview she personally does not see herself that way. Recently Maxine Petrucci stopped by and gave Femme Metal Webzine the great honour of giving us a very in depth interview.
Maxine discusses the creative approach to her new album "Back to the Garden" set for a Spring 2013 release. She discusses her disappointment in today's musical landscape with digital sounding music, her inspiration of the track "Gingerman" that is a tribute to the legendary band The Who, the fact she loves to change her sound with every album she records and the possibility of some vintage MadamX material seeing the light of day if given the right circumstances.
Continue reading »
Independent Release
Review by Tony Cannella
From Austria, the band Ecliptica formed in 2003 and features the duel male/female vocals of Sandra Urbanek and Tom Tieber. On their 4th full-length release, "Journey Saturnine", the band offers up a strong mix of heavy metal and hard rock.
The intro "Saturn's Theme" leads into "Journey Saturnine". After that we have crunchy riffs of "Fire! Burn!". The guitar riff is quite infectious all the way through and the chorus reminds me a bit of Blind Guardian. This is one of the heavier songs and features a good amount of input from Sandra Urbanek. Male vocalist Tom Tieber has a gravelly vocal style and he handles the bulk of the vocals but Sandra does a good job when she is called upon. Continue reading »
6 color styles available:

Style switcher only on this demo version. Theme styles can be changed from Options page.