Browsing articles tagged with " hard"
Independent Release
Review by Tony Cannella
Hailing from Sweden, Nocean is a melodic hard rock/metal band that plays, well… melodic hard rock and/or metal. Their debut EP is out now. "Based on a Lie" is the title and it is a fairly potent 16-minutes of straight-forward, in-your-face metal-ness.
The fist pumping opener "Promise" gets us off to a rocking start. "Counting the Hours" is slower in tempo but has a great riff running through it. "Causing Chaos" opens with a classic metal power riff before settling into a steady groove with a heavy-as-hell bass-line. "Based on a Lie" is completed by the commanding "Intervene". Like the opener, this is a great way to close the record. Continue reading »
Label: O.R.A. Music
Review by Tony Cannella
After listening to the debut album "Black Moon" from the Finnish hard rock band The Electric Lady, I have to say that I was pleasantly surprised. This is a band that has managed to fly under the radar, but with "Black Moon" The Electric Lady are about to make some noise.
The intro "Prelude" is followed by two songs that put their melodic hard rock sound on full display. "A Man of That Kind" and especially "Secret Love" really caught my attention with their melodic choruses and overall likeability. "Your Heart is 100 Times Bigger Than Mine" has a pretty cool bluesy sound and a slower tempo. Minna Ora's vocals are quite effective and perfect for this band. "Let it Rain", "You Can't", "Through Ice and Snow", "Black Moon" and the closing number "That's the Way" were all very impressive as well. Continue reading »
Label: Frontiers Records
Review by Tony Cannella
The Norwegian queen of melodic hard rock is back with her 4th album. Issa Oversveen released her debut album "Sign of Angels" in 2010 and through her following albums and up to her latest release ("Crossfire") she has continued to carve out a steady path in the world of melodic hard rock.
Like her previous releases Issa presents an album full of up-tempo, melody heavy melodic hard rock. I have always said that it is impossible to be angry or in a bad mood while listening to Issa's music and "Crossfire" is no different. The bouncy "Crossfire" gets us off to a high energy start that is heavy on the vocal harmonies that will stick in your head long after you've heard it for the first time. "New Horizon" is next and instantly became a huge favorite. Continue reading »
Label: Ipecac Recordings
Review by Alessandra Cognetta
"Cry Is For The Flies" is the second album of the Mexican duo Le Butcherettes. For those who are familiar with Le Butcherettes' first album, "Sin Sin Sin" (2011), this is a worthy successor. New listeners may be surprised by the almost dissonant tunes of the first few minutes, but the unexpected vocal lines keep the opening more enticing than ever.
The energetic combination of rough guitar and bass sounds is a perfect base for Teri's voice to shine through, like in "Demon Stuck In Your Eye", where hard rock and punk come together in a defiant, exciting performance. A different groove can be found in "My Child", a well-placed break after the ruthless energy of the first two tracks. Another example of how Le Butcherettes grew and evolved in the past few years is the bizarre "Boulders Love over Layers of Rock", a clear display of the band's versatility. Continue reading »
Label: Standby Records
Review by Tony Cannella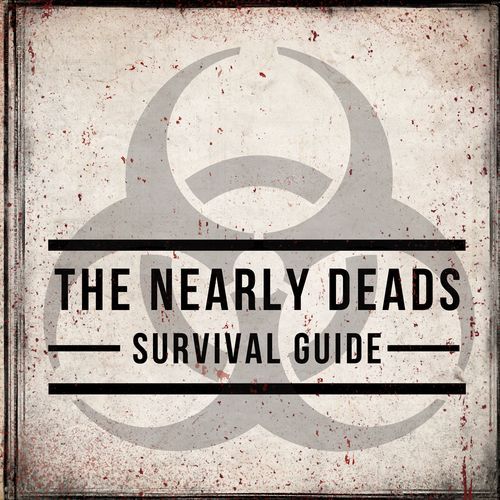 Hailing from Tampa, Florida, The Nearly Deads are a modern hard rock band with a definite amount of commercial viability. The band has since moved on to the country music capital of the world Nashville, Tennessee, but fear not, the music that can be heard on their new 6-song EP "Survival Guide" is the furthest thing from country music as you can imagine. Instead The Nearly Deads stay true to their modern hard rock roots.
"Survival Guide" is my first exposure to The Nearly Deads and I was kind of surprised. I guess I was expecting something a little more gothic, but what we get is hard rock that is more reminiscent of Paramore or Garbage, in fact I would describe them as a heavier Paramore and it all makes for a winning combination. Continue reading »
6 color styles available:

Style switcher only on this demo version. Theme styles can be changed from Options page.