Browsing articles tagged with " netherlands"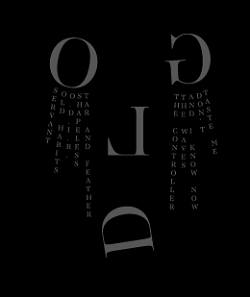 Interview by Miriam C.
GOLD are not afraid to show themselves for what they are: some real openminded artists that love speak out for their ideas without shying from it. If you expect that "No Image" to be a sort of continuation of "Interbellum", well, my dear you're totally wrong. As singer Milena Eva stated many times during this interview "No Image" represents a sort a brand new start after being clearly musically misunderstood during the promotion of their debut.
On 24th October, GOLD has released their second album "No Image", what you can say about its genesis?
With writing our first album we really tried to be original. Unintentionally we were invested in a scene and a genre that was hard to shake off. The most important thing with writing this album was showing our true selves and I know we succeeded. We do not hide. Continue reading »
Interview by Michelle Henriquez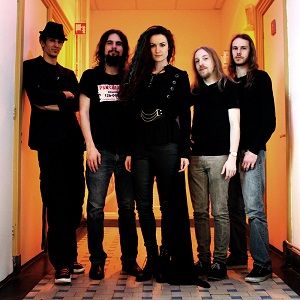 There are many hidden treasures in the Netherlands and ReSolve is definitely one of them. The progressive metal band originated in The Hague has been on the hunt for a new singer for a long while now and finally stumbled upon a very special lady with an extraordinary voice; her name is Radina Dimcheva. Her deep, sullen and powerful voice captivated both the members of ReSolve and the recruiters for Epic Rock Choir. There is no doubt that Arjen A. Lucassen always finds a place for unique talent that is out of this world.
Shortly after the Bulgarian singer Radina entered the project for The Theatre Equation, she joined ReSolve. At the moment ReSolve is in the recording process of a debut album and on the 20th of February 2015 Femme Metal Webzine took the opportunity to interview both Radina Dimcheva and founding member Lennert Kemper.
Continue reading »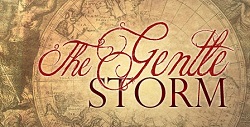 Interview by Miriam C
Transcription by Ary R
I still don't realize that, back almost 2 months ago, I've interviewed a legend. Yes, a REAL metal legend. And while writing this intro, I still don't believe that I was in front of this Dutch artist called Anneke van Giersbergen for almost 30 minutes, chatting about her latest project called The Gentle Storm (and not only that).  I'm still mesmerized at the thought that, yes, Anneke, FREAKIN', van Giersbergen sat in front of me and replied to my questions with the elegance and sweetness who distinguish her from the maelstrom of the artists out there.
Hi Anneke, welcome to Femme Metal Webzine. I'm very honored to be here talking to you. First of all, how are you doing? How is this European tour treating you? How has been the show in Milan yesterday?
Absolutely great! It's always so nice to play in Italy because people in Italy are very warm-hearted, you know this and this makes us feel very welcome. There was a lot of people, it was just so loud, people were singing along with the songs. I loved it! Continue reading »
Interview by Michelle Henriquez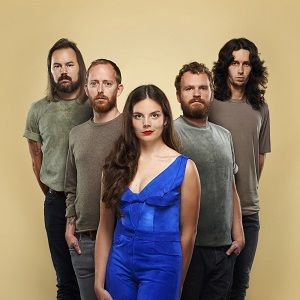 The Netherlands based band GOLD define themselves as "a contemporary rock band that's heavy because of the songs, not the sound, but why? Let's discover with us more about their music and their debut album "Interbellum" released via Van Records on 2012 with this nice chat happened few months ago with both singer Milena Eva and guitarist Thomas. 
How did you experience the show?
Milena: Yeah, it went great we think, it is kind of hard to grasp the feeling 5 minutes after the show, but I think we did alright.
Thomas: We made a few mistakes but because we were a bit stressed playing a set of just 30 minutes and lacking the drummer for quite some time. Plus it was great to play a set for such a big crowd. We played some festivals in Holland and even Sweden but nothing this size. Continue reading »
Interview by Alessandra Cognetta
The European Enigma Tour has just started and Epica decided to once again play a couple of shows in Italy. Their packed concert in Rome gave us a chance to have a nice chat with Coen Janssen and discuss Epica's recent accomplishments and collaborations, from music videos to videogames, but also some more peculiar matters, like the role of streaming services in metal music.
The venue was warmed up by an energetic opening set from Dragonforce, whose newest member, Italian drummer Gee Anzalone, had a very uplifting message for the audience. But the crowd went completely crazy when the first notes from "Originem" started playing, greeting the band with incredible enthusiasm. The setlist was very diverse, spacing from the old classics to the latest singles, and Epica proved to be the usual more than well-oiled machine, delivering a memorable performance.
Continue reading »
6 color styles available:

Style switcher only on this demo version. Theme styles can be changed from Options page.