Browsing articles tagged with " netherlands"

Interview by Jack Williams
I have had the pleasure of seeing theNAME twice this year, the first time in support of Stream of Passion in Amsterdam and last weekend at The Female Metal Event- FemME. Today I am speaking with Hadassa, the talented lead singer of the band.
Greetings Hadassa, welcome to Femme Metal Webzine.
Hey there! Thank you, also for the nice introduction

Congratulations on a wonderful show last weekend in Eindhoven, what are your thoughts about the festival?
Thank you! I had a really great time! It was a lot of fun to play at FemME. Also, I really enjoyed being part of the fashion show of Ingeborg Steenhorst. I never did that before
You have such a wonderfully dynamic presence on the stage, for those new to the band, how did you get started in the Metal scene? Continue reading »
Interview by Abigail Henry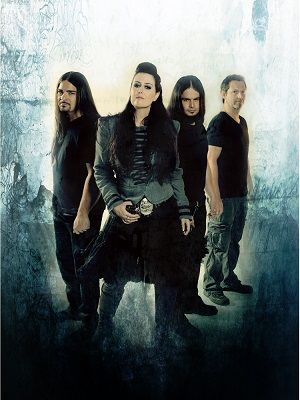 Carla Van Huizen
is the incredible voice behind the Dutch Band La-Ventura. La-Ventura came crashing into the music scene in 2005 with their first album "A New Beginning"and now they are back with their second album, "White Crow", after several years of hardship in order to see their new project successfully made. We had the chance to speak to Carla about of the events leading up to the albums release and what is to be expected in the future, which includes playing at the infamous Female Metal Voice Festival in October this year.
The release of "White Crow" has attracted a lot of attention and deservedly so! How has this been for you personally?
It is really great to see that so many friends and fans from all over the world like the new album! During the recordings of the album we talked about how to set up the promotion campaign and besides letting our promotion manager for the Benelux do his job we realised that we had to start working our way into the social media. Continue reading »
Independent Release
Review by Tony Cannella
On Valentine's Day of this year the Dutch symphonic power metal band Magion announced that they were calling it quits. Since the band formed in 2005 they released an EP, two demos and two full-length albums. Their announcement came as a bit of a surprise, since their just released second album "A Different Shade of Light" is their best, most sophisticated work to date.
"A Different Shade of Darkness" is 10-songs and 65-minutes worth of killer material. The album begins with the excellent, "Beloved Enemies". The massive "Masquerade" is up next and features an almost thrash metal vibe which is combined with the technical complexity which defines this album. Continue reading »
Videointerview by Abigail Henry
Interview by Miriam C.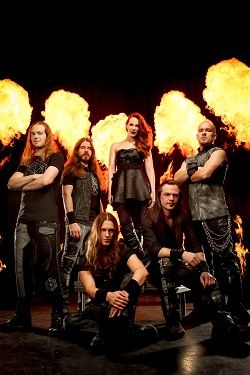 Although we haven't still have had the chance to give a thorough listen to this fantastic (at least we presume so) album, we asked Epica's  Mark Jansen to introduce us this brand new opus called "The Quantum Enigma" in his own words. We're sure of one thing:  TQE will be the breakout album for Epica. Discover something more about this new work in the following Q &R!
Would you mind telling us something more about how "The Quantum Enigma" was devoloped? When you have started to draft out the first ideas for this album?
The first ideas emerged 2 years ago when we started writing songs for the album. When we had enough songs we sat together with producer Joost van den Broek and selected the best songs. Still a quite big amount of songs (18). After the selection we did rehearse those songs and jammed a bit in order to make them better. We worked very hard on the final details with the whole band and Joost, this effort resulted in improved compositions. We also worked on the sound of the bass, guitars and drums. We have tested several amps and tried out multiple combinations in order to find the best possible sound. Continue reading »
6 color styles available:

Style switcher only on this demo version. Theme styles can be changed from Options page.
Archives