Browsing articles tagged with " tony"
Independent Release
Review by Tony Cannella
My Ruin has quietly (or loudly) forged a solid career for themselves based on integrity and the quality of the music. On their just released 8th album Tairrie B. along with her husband and talented multi-instrumentalist Mick Murphy not only continues to push the envelope, but has managed to bring things to an even higher level. Tairrie B. has always managed to produce music that is vital, relevant and significant and with "The Sacred Mood" those traits are still present.
At only 32-minutes long, "The Sacred Mood" doesn't overstay its welcome. The songs are to-the-point and get the job done. From the slow build of the opening riff of "Monolith of Wrath", this is My Ruin at their very best. Mick Murphy's huge guitar sound is all over "The Sacred Mood" and "Moriendo Renascor" (the translation of this is "In Death, I Am Reborn")  is a great example of this. Continue reading »
Label : Napalm Records
Review by Tony Cannella
It's been a long road for the Austrian Symphonic power metal band Visions of Atlantis. They are true survivors of the genre. They've survived numerous line-up changes and yet still they remain as strong as ever. As a testament to VoA's lasting endurance and strength the band have just released their 5th full-length album "Ethera".
"The Ark" starts things off with male vocalist Mario Plank beginning the song before Maxi Nil joins in. This is pure Visions of Atlantis and an excellent way to begin things. This is now the second album to feature Maxi Nil (not including the EP "Maria Magdalena") and she continues to be a great fit for this band. Continue reading »
Label : Sword of the Spirit LLC
Review by Tony Cannella
"Afterlife" is the debut EP from the Detroit based operatic metal band Upon Wings. The EP features only 4-songs and 15-minutes worth of material but from the very beginning it made a positive impression on me. Musically there is a lot to like about this band, but it was the enthralling vocals of Anne Autumn Erickson along with the thoughtful, introspective lyrics that drew me in.
Anne Autumn Erickson does have an operatic vocal style but it is not over-the-top. She knows exactly when to rein it in and be a little more subdued. Some singers are so enamored with the fact they have this immense vocal ability that sometimes they go a little overboard. Continue reading »
Label : Angelina Records
Review by Tony Cannella
Some fans may remember Maxine Petrucci from the early 80's metal band Madame X. They had a minor hit on MTV with the anthem "High in High School". Some may also know of her due to her sister, Vixen drummer Roxy Petrucci. She also has a bit of a solo career going and has just released her third album "Back to the Garden". This is a heavy, eclectic and unique mish-mash of metal styles, and to say the least it is also a high energy, guitar driven affair.
"Back to the Garden" may be a polarizing album. Fans are either going to love it or maybe not so much. One of the divisive things about it is bound to be Maxine Petrucci's vocals. Continue reading »
Independent Release
Review by Tony Cannella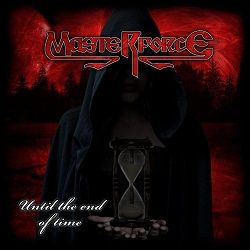 Hailing from (Where else?) Italy comes the 6 person power metal band Masterforce. This band also employs a full time violinist which perhaps sets them apart from a lot of power metal, since violins are usually associated with folk metal. Masterforce is fronted by the vocals of Francesca Bidut. Their debut demo goes by the title of "Until the End of Time", so let's delve into it a bit.
There are four songs that make up "Until the End of Time" and to me the best part of the demo is the guitar playing and power metal and classic metal riffs the infuse every song, and that's taking nothing away from the other musicians particularly vocalist Francesca. Continue reading »
6 color styles available:

Style switcher only on this demo version. Theme styles can be changed from Options page.