Browsing articles tagged with " tony"

Interview by Tony Cannella
I suspect that in a few months I suspect that Diemonds will need no introduction. For now however let's present the members of this amazing band: Priya Panda (vocals), C.C. Diemond & Daniel Dekay (guitars), Adam Zlotnik (bass) and Aiden Tranquada (drums) comprise this hard rock outfit from Toronto. After releasing an EP ("In The Rough") and a full-length ("The Bad Pack"), the band found themselves with a well-deserved record deal with Napalm Records and have released their Napalm debut, entitled "Never Wanna Die". In my opinion this is THE hard rock album of 2015. It is loaded with great hooks, melodies and head banging anthems. Recently it was a pleasure to speak to lead vocalist Priya and discuss all things Diemonds.
First of all, thank you for doing this. I love the record "Never Wanna Die". Continue reading »
Interview by Tony Cannella
Hailing from Chile, Caterina Nix is a phenomenal vocalist. All the proof you need is on the debut album from Chaos Magic. The band also features none other then Timo Tolkki. It is the collaboration between Tolkki and Nix which truly makes Chaos Magic 'magical'. Recently Caterina Nix took some time to answer some questions for Femme Metal. It was a pleasure to give the spotlight to such an amazing up-and-coming talent. Here is what she had to say…
Welcome to Femme Metal Caterina and congratulations on the great debut album with Chaos Magic.
Thank you for having me!
How did you first meet Timo Tolkki and what led you to record an album together?
We met many years ago at a Stratovarius meet and greet here in Chile. I was always knocking on doors with my material and my music so I sent him a few songs and he liked my voice very much. Continue reading »

Interview by Tony Cannella
If people think that life on the road is all glamor and fun and no worries, you will think differently after reading about the plight of Conquer Divide. The band is currently on the All-Stars tour, a tour that the band almost saw derailed due to van and financial difficulties, but Conquer Divide soldiered on and managed to continue with the tour. Their self-titled debut is out now and is one the most ferocious and relentless debut's I've heard in quite some time. Not only that, but the band proved to be an excellent live band as I found out when the tour stopped in Worcester, Mass. At the famous Palladium. Following their (all too brief) set I had a chance to talk to the two singers Kiarely (clean vocals) and Janel (screams) – the band is completed by guitarists Kristen and Izzy, bassist Sarah and drummer Tamara – and that in and of itself was an experience. The two vocalists gave a great interview and were a lot of fun to talk to, they also gave great insight into what life is like on such a high profile tour. Continue reading »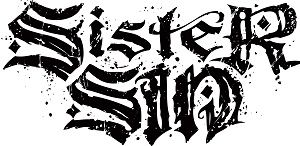 Interview by Tony Cannella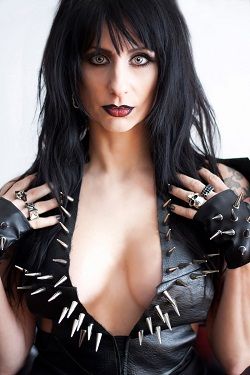 Sweden's Sister Sin has been touring North America on the traveling festival, The Rockstar Energy Drink Mayhem festival. The band is definitely one the main artists on the Victory Records stage and when I saw the band at the tour's stop in Hartford, CT, they completely owned that stage and were one the true highlights for me. Even though they had a set time of only 25-minutes they managed to squeeze every drop out of their allotted stage time and left the fans wanting more. Following their set I had the chance to meet up with lead vocalist Liv Jagrell for a brief interview. This is what she had to say.
Sister Sin is currently out on the Mayhem Festival. How has that been going so far?
It's been going very well. We like it very much and I think it's better than we expected. I also think that we stand out compared to the other bands and I think it's a good thing for us because people will remember us. Continue reading »
Interview by Tony Cannella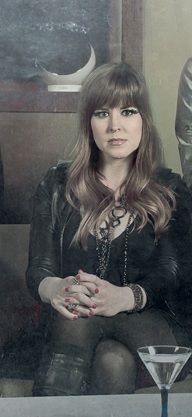 District 97 is a progressive rock band hailing from Chicago. The band has received much (well deserved) critical acclaim for their releases – in particular, their latest opus "In Vaults", which was released earlier this year. Lead vocalist Leslie Hunt was kind enough to take the time to answer some questions. Here is what she had to say…
Welcome to Femme Metal Webzine. Thank you for taking the time to do this. Your new album "In Vaults" has just been released. It is very good. How would you describe it to those who have yet to hear it?
Thank you very much! I would say that "In Vaults" is our sludgiest, grittiest and most dynamic album to date. The songwriting is more developed, the performances are at their most passionate and the quality of the recording is superb. We pulled out ALL of the stops for this one and we are all extremely proud of how it turned out.
What has been the reaction from the fans and media?
Everyone seems to be thoroughly enjoying it! Haven't read any negative reviews yet. The consensus is sort of similar to what I stated above. People are picking up on the "next level" factor of this record. Bill Bruford himself even wrote an in-depth rave review for us to tuck in our hats. Continue reading »
6 color styles available:

Style switcher only on this demo version. Theme styles can be changed from Options page.