Browsing articles tagged with " power"
Independent Release
Review by Tony Cannella
On Valentine's Day of this year the Dutch symphonic power metal band Magion announced that they were calling it quits. Since the band formed in 2005 they released an EP, two demos and two full-length albums. Their announcement came as a bit of a surprise, since their just released second album "A Different Shade of Light" is their best, most sophisticated work to date.
"A Different Shade of Darkness" is 10-songs and 65-minutes worth of killer material. The album begins with the excellent, "Beloved Enemies". The massive "Masquerade" is up next and features an almost thrash metal vibe which is combined with the technical complexity which defines this album. Continue reading »
Label: Bakerteam Records
Review by Tony Cannella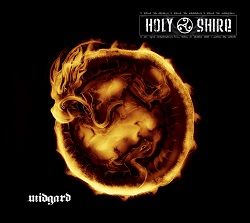 From Italy, the symphonic fantasy metal band HOLY SHiRE was formed in 2009. After releasing their initial demo in 2010, they followed that with their debut EP ("Pegasus") a year later. Now the band has released their full-length debut entitled, "Midgard" via the burgeoning label Bakerteam records.
HOLY SHiRE consists of 8 members – that`s right, 8 members – and as the band have coined themselves "fantasy metal, "Midgard" certainly features some fantastical moments. This was an album that grew on me with each subsequent listen. Often, I find that those are the albums that have staying power and the 8-minute track "Midgard" is a fine example of the power, beauty and talent HOLY SHiRE possesses. Continue reading »
Label: Mad Neptune Records
Review by Tony Cannella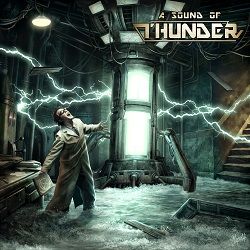 Hailing from Washington, D.C., A Sound of Thunder is a no holds barred, take no prisoners power metal outfit. The band has previously released two EPs and has now issued their 3rd full-length album "Time's Arrow". I have had this release on my desk for some time, and after listening to it, all I can say is, I wish I got to it sooner.
The opening track "Power Play" is simply an intense powerhouse opening. That is followed by the monstrously epic gallop of the 10-minute title song. The next track "I Will Not Break" opens with a heavy bass line and develops into a mid-tempo riff heavy track with some great, inspiring lyrics about personal empowerment. Not for nothing but this song has some great mainstream potential in my opinion, but it still maintains the bands crunchy heaviness and attitude – just love that riff. Continue reading »
Independent Release
Review by Tony Cannella
Back in my formative metal years, I "discovered" many a great band because of their album cover art (that's how I first got into Iron Maiden – Derek Riggs ruled) which – back then – was the first impression you would get from a band. Of course cool album cover art means nothing if the music on the album isn't very good (and I've had those experiences as well). This brings me to the Canadian band Unleash the Archers. Their cover artwork immediately piqued my interest; fortunately the music contained on the CD came through big time – and then some, actually they exceeded all of my expectations – this band is a whole lot more than just cool cover art (although their artwork is excellent). On their latest release "Demons of the Astrowaste", Unleash the Archers deliver over an hour's worth of melodic power heavy metal, combined with thrash metal riffs and some intense Mark Janssen from Epica type screams courtesy of Brayden Dyzckowski (he also plays guitar). Continue reading »
Independent Release
Review by Tony Cannella
Canada's Unleash the Archers formed in 2007. In 2009 they released their debut album "Behold the Devastation". "Behold the Devastation" contains 8-songs and almost 40-minutes worth of music, which while okay is nowhere near as good as the band's latest album "Demons of the Astrowaste".
"Behold the Devastation" is pretty devastating, to say the least. The songs are faster paced than on their latest "Demons of the Astrowaste". The screaming male vocals are more prevalent on this album, than their latest and it lacks the variety that UTA have displayed on their latest album. From the very first song "Eat What You Kill", the band displays more of an aggressive thrash/death metal vibe. Continue reading »
6 color styles available:

Style switcher only on this demo version. Theme styles can be changed from Options page.
Archives
Calendar
September 2014
M
T
W
T
F
S
S
« Aug
1
2
3
4
5
6
7
8
9
10
11
12
13
14
15
16
17
18
19
20
21
22
23
24
25
26
27
28
29
30