Browsing articles tagged with " power"
Label : Napalm Records
Review by Tony Cannella
It's been a long road for the Austrian Symphonic power metal band Visions of Atlantis. They are true survivors of the genre. They've survived numerous line-up changes and yet still they remain as strong as ever. As a testament to VoA's lasting endurance and strength the band have just released their 5th full-length album "Ethera".
"The Ark" starts things off with male vocalist Mario Plank beginning the song before Maxi Nil joins in. This is pure Visions of Atlantis and an excellent way to begin things. This is now the second album to feature Maxi Nil (not including the EP "Maria Magdalena") and she continues to be a great fit for this band. Continue reading »
Independent Release
Review by Tony Cannella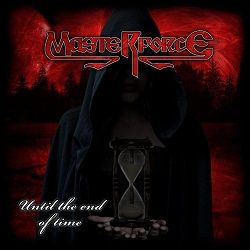 Hailing from (Where else?) Italy comes the 6 person power metal band Masterforce. This band also employs a full time violinist which perhaps sets them apart from a lot of power metal, since violins are usually associated with folk metal. Masterforce is fronted by the vocals of Francesca Bidut. Their debut demo goes by the title of "Until the End of Time", so let's delve into it a bit.
There are four songs that make up "Until the End of Time" and to me the best part of the demo is the guitar playing and power metal and classic metal riffs the infuse every song, and that's taking nothing away from the other musicians particularly vocalist Francesca. Continue reading »
Label : Ear One Productions
Review by Tony Cannella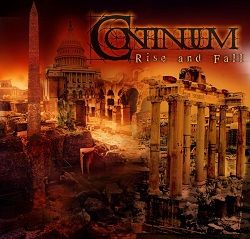 From my home state of Connecticut comes the melodic thrash metal band Continuum. They have recently released their debut full-length "Rise and Fall" and man, this is one intense slice of power thrash. "Rise and Fall" has an aggression, power and energy that doesn't let up for a second. Continuum definitely brings to mind classic thrash bands of days gone by, while still managing to add their own brutal twist. "Rise and Fall" is 9-songs and 36-minutes worth of thrash metal mayhem. Lead vocalist Brenda St. Amant leads the charge with her guttural screaming vocal delivery, but she also adds touches of clean vocals here and there. The chaos begins with "Waters Rising", a song complete with old school crunchy thrash riffs and technical proficiency that should help set Continuum apart from their peers. Continue reading »
Interview by Miriam C.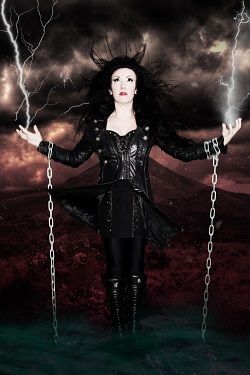 After having released a great album as "Delta" and an EP called "Maria Magdalena", Visions of Atlantis comes back in this 2013 with a new album, "Ethera", that marks a new "era" of this Austrian band, which recently ended up a good tour with Serenity and Souldrinker. We had the pleasure to have a nice chat with the lead vocalist, Maxi Nil, who told us some great things…
Hi Maxi and welcome to FM. How are you doing?
I'm doing great thank you. Just got back from our European tour and I'm relaxing at home with my loved ones.
Let's immediately talk about your latest album, "Ethera". The album title is quite interesting and in a very first moment, a lot of people have thought that the album would have been called "Etherea". Would you like to explain us the meaning of the album title and what has pushed you as a band to choose this word for the record?
Etherea?? Why? Haha… Well Ether (Etheras in Greek) is the 5th element of nature and since we have begun this game with album titles having to do with which album it is for example the 3rd was "Trinity" the fourth was "Delta" (the 4th letter in Greek alphabet) we wanted to find a title that has to do with the number 5 and the new era for VoA with a standard line up that work together as one. So Ether+Era=Ethera. Continue reading »
Independent Release
Review by Tony Cannella
Hailing from Sweden, the female fronted power metal band Zephyra released their debut demo "Behave" a few years ago. It was pretty average if you ask me. Their debut EP "First Blood" has just been released and it is well above average – in fact, I would say that it is pretty darn good and shows the progress this band has made since their demo.
The opener, "Undone" really gets the ball rolling with some classic style metal riffs. Lead vocalist Asa Netterbranf has two distinctive vocal styles which she shows off throughout the 24-minute EP. Her main style is a clean technique, but she also uses a growling style that is quite effective as well. "Loyalty" is next and comes crashing through before slowing down the tempo a bit and it turns into a moody mid-tempo metal track. "Are You Really Blessed" is another melodic track the type of which Zephyra does very well. Continue reading »
6 color styles available:

Style switcher only on this demo version. Theme styles can be changed from Options page.