Browsing articles tagged with " power"
Label: Scarlet Records
Review by Tony Cannella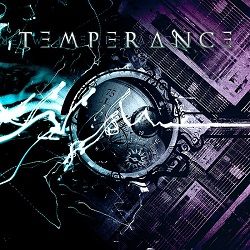 At this point it is becoming redundant to say 'here is another great band from Italy'. Aw, what the hell, here is another great band from Italy. They are called Temperance, they play melodic power metal with modern metal touches and have just released their self-titled debut via Scarlet Records. The band is fronted by Chiara Tricarico who has previously been with the band Lust For Oblivion – who were (is?) a killer band in their own right.
The opening track "Tell Me" comes racing out of the gate with its up-tempo melodic power metal gallop. In fact, the band maintains its up-beat pace all the way to the fifth song "Stronger" which starts off as a ballad before settling into a mid-tempo groove. Continue reading »
Label: Lifeforce Records
Review by CriX
Shear is a metal band from Helsinki, after their EP "In Solitude" (2009) and the first full length "Breaking the Stillness" (2012), they are back with a new work called "Katharsis". They define their music 'multifaceted metal ' and with this album you will understand what they mean.
The magnificent intro "Katharsis" opens the door of this album, "Last Warning" is a speed track and everything works good, excellent is the guitar solo and the powerfull voice. "Home" is a power metal song like the catchy "Heaven Into Hell" that takes us really in a fire heaven, the rhythm of "Hollow, Black & Cold" and the final chorus and talk part at the end make it a unique track. Continue reading »
Label: Flyingcat Records
Review by Tony Cannella
Wow! There is so much great metal coming from all parts of the world these days that it so hard stay on top of it sometimes. In particular, Japan has really picked it up as of late. One of the best bands I've heard from Japan in quite awhile is the all female band Destrose. The band formed in 2005 and have just released their mind-blowing, powerhouse, excellent (insert adjective here) self-titled debut.
The thing about Destrose that really caught me by surprise is how metal they are. I'm not sure what I was expecting, but it wasn't this. The band is clearly influenced by Iron Maiden, Helloween and other power metal bands. The songs are soaring with some great solos, guitar harmonies and the band never comes up for air. It is just a full-on melodic metal assault with not a ballad in sight. Continue reading »
Label: WormHoleDeath
Review by Tony Cannella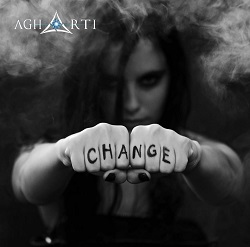 From Croatia, "Change" is the title of the debut album from Agharti. Throughout the album the band presents a strong mix of symphonic power metal combined with socially conscious lyrics. It all makes for a strong, satisfying and overall an enjoyable debut.
From the beautiful and poignant spoken word intro "The Voice of Freedom" it becomes clear that Agharti has something to say. That sentiment carries over into the bombastic "The Sky is Falling". In addition to the crystal clear vocals supplied by lead singer Tina, guitarist Alen also chips in with some male vocals. This is a cool song that is both heavy and melodic. The melodic fast moving "Lost" is next and keeps the momentum going. Continue reading »
Interview by Ary R
After the great chance offered by the Out Of The Dark festival and a long, extensive tour in 2012 all over Europe, Van Canto took a long break in order to focus the remaining energy on "Dawn of the Brave", the new album that will be out shortly. We got the chance to talk about this new music creature with the smiley Inga Scharf that told us something about this record.
Inga Scharf from Van Canto is the special host we have today. Hi Inga, welcome back to Femme Metal. How are you doing?
I am fine thanks. We are preparing for our forthcoming tour. So it can't get better

If I'm not mistaken, last year we got to know about your son: in fact, your friends in Van Canto took a picture of you all and they've introduced your son to the audience. How did you feel like becoming a mommy? How have you lived your pregnancy?
Yes you are right. Well, the pregnancy and becoming a mum was the biggest challenge ever. Continue reading »
6 color styles available:

Style switcher only on this demo version. Theme styles can be changed from Options page.